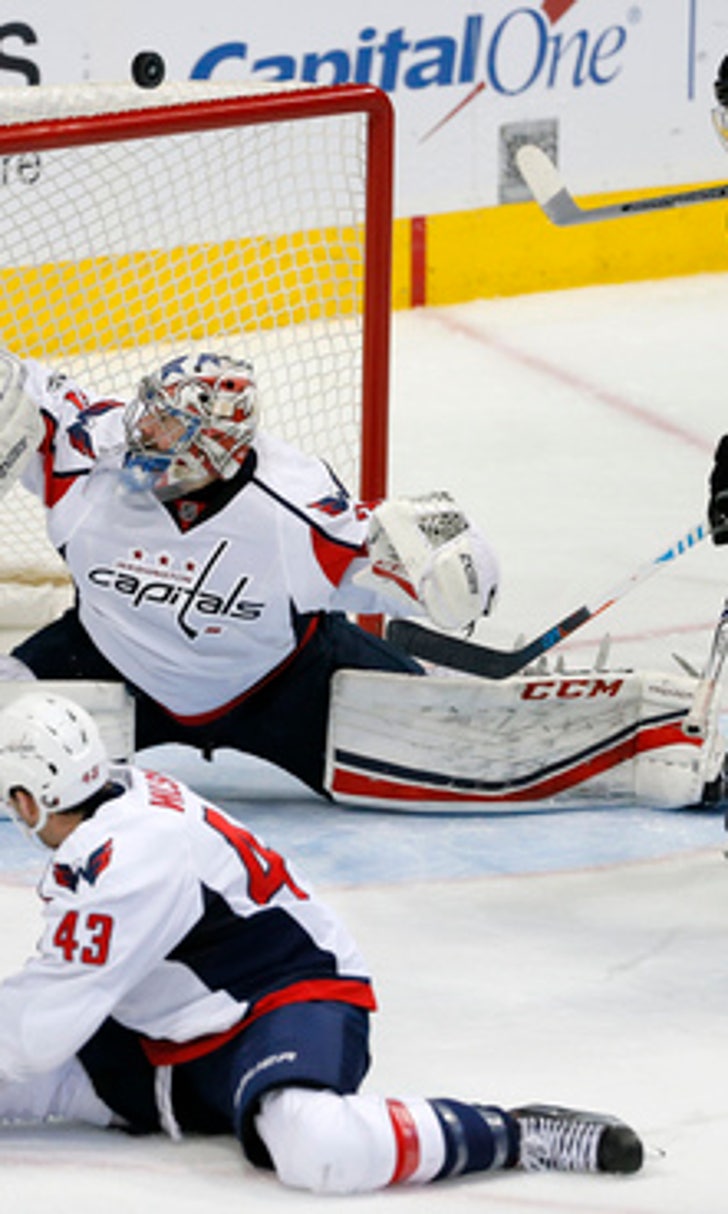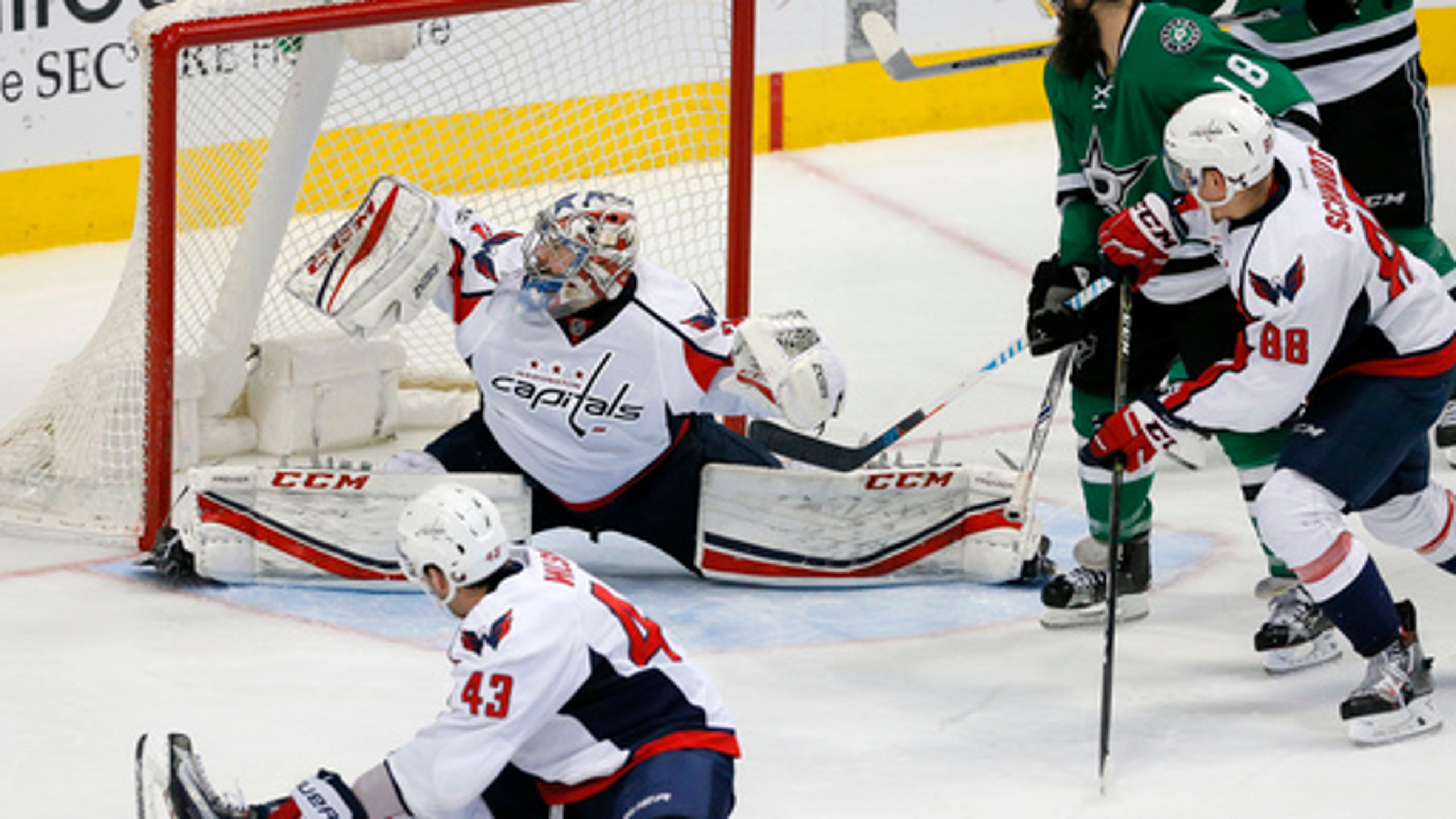 Beagle scores in overtime, Capitals beat Stars 4-3 (Jan 21, 2017)
BY AP • January 22, 2017
DALLAS (AP) Jay Beagle was surprised to get an early shift in overtime. He ended up winning the game and equaling his career high in goals and points.
The Washington center scored 19 seconds into the extra period and the Capitals rallied to beat the Dallas Stars 4-3 on Saturday night.
Evgeny Kuznetsov skated behind the net and put the puck in front to Beagle. His wrist shot beat goalie Kari Lehtonen, who got tangled up with a defender and lost his footing.
''(Kuznetsov) called it right off the hop,'' Beagle said. ''He said, `We're scoring.' He made an unbelievable play and put it right on my tape in front.''
Beagle, who has 10 goals and 20 points in his ninth NHL season, said he didn't expect to go out for the 3-on-3 overtime.
The decision seemed logical to coach Barry Trotz.
''Because I thought he was playing good. He deserved to be out there. He kept us in the game early and won a lot of draws,'' Trotz said.
Beagle won 13 of 21 faceoffs and was on the ice for 5:02 with a penalty-killing unit that held Dallas to one goal in six power plays. He wasn't on the ice for a goal by Jamie Benn in the second period that gave the Stars a 3-1 lead.
Benn (broken nose) later joined Radek Faksa (lower-body injury) on Dallas' injury list. Faksa wasn't available for the overtime faceoff.
''We went with (Jason) Spezza and two defensemen in case we lost the draw,'' Stars coach Lindy Ruff said. ''And our defense got outmuscled, just straight out outmuscled.''
Dallas didn't allow Washington a power play until the third period, but then Alex Ovechkin and T.J. Oshie scored with the man advantage in the first 5:26 of the period.
Adam Cracknell and Benn scored for Dallas on plays that originally were ruled no goal. Patrick Eaves had a goal and an assist for the Stars.
Andre Burakovsky scored the game's first goal for the Capitals at 2:17 of the first period.
Washington stretched its point streak to 13 games (11-0-2) and broke a nine-game losing streak against Dallas that dated to an overtime defeat on Nov. 25, 2008.
''This team needed to come in here and win a game,'' Trotz said. ''Check it off. We got it done.
''They're very active in the offensive zone, but if you make them play some defense I felt that if we just stick to our game long enough we could come back and win the hockey game,'' he added.
Lehtonen had won eight in a row against the Capitals. He made 18 saves.
Washington's Philipp Grubauer stopped 32 shots.
The Capitals were held to four goals after scoring seven in each of the previous two games. They had averaged six goals in the past five.
Matt Niskanen had three assists and Nicklas Backstrom added two for Washington.
Cracknell's goal was a deflection off his stick of Jordie Benn's rising slap shot from the right point into the upper left corner. The original call was no goal.
Jamie Benn was standing beside the net when the puck bounced off his skate and onto his stick for a tap-in. Originally, the goal was disallowed because of goalie interference, but the review showed no infraction.
Dallas' Brett Ritchie and the Capitals' Tom Wilson left the ice because both were bloodied in a fight at 11:51 of the first period. On the ensuing faceoff, the Stars' Antoine Roussel went at it with Washington's Daniel Winnik, and Roussel went off bleeding from his forehead.
NOTES: Lehtonen's last loss against the Capitals was with Atlanta on Feb. 26, 2009. ... Tyler Seguin reached 400 career points with his assist on Jamie Benn's goal. ... Cracknell's six goals this season are a career high. Jordie Benn's 13 points (two goals, 11 assists) have surpassed his total of 12 last season. ... Burakovsky is on a five-game point streak, with four goals and three assists. ... Niskanen played in his 700th game. ... Dallas is 2-9 in overtime this season.
UP NEXT
Capitals: Return home for one game, against Carolina on Monday.
Stars: Host the Minnesota Wild on Tuesday in the second game of a six-game homestand.
---
---