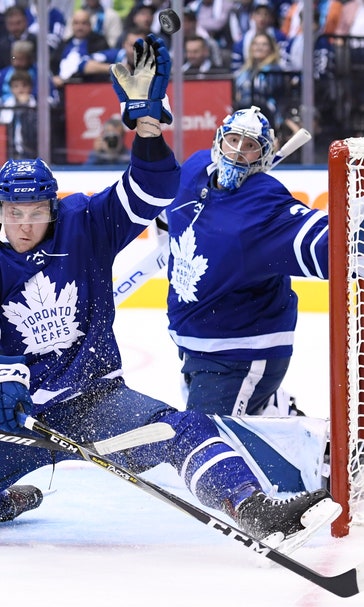 Austin Matthews scores in OT, Maple Leafs beat Canadiens 3-2
October 4, 2018
TORONTO (AP) — John Tavares let out a big sigh of relief during the pregame introductions.
The Toronto Maple Leafs did the same thing after an ugly season-opening victory.
Auston Matthews scored his second goal of the night at 1:01 of overtime to give Toronto a 3-2 victory over the Montreal Canadiens on Wednesday night.
Matthews took a feed from Patrick Marleau off the rush and beat goalie Carey Price high past the blocker.
"It was a perfect pass," Matthews said. "Patty had me there and I was able to just get it over him."
Tavares scored his first goal for Toronto, but for much of the game, Montreal that had the upper hand as Toronto goalie Frederik Andersen was forced to make 34 saves, including 15 in the third period.
"They kind of outworked us," Matthews said. "A lot we can learn moving forward."
Toronto coach Mike Babcock was happy with the victory, but not how his team got there.
"Montreal played with great effort and great structure," Babcock said. "In the end, we won the game, but we have to work way harder and play way better than we did tonight."
Tavares received a raucous ovation when his name was announced as the final player to come out of the tunnel before puck drop, and seemed relieved to finally be in a game that mattered after so much hype.
"It was tremendous," Tavares said. "To have that type of welcoming from this fanbase and this city is pretty special."
Nazem Kadri had two assists for the Maple Leafs.
"They've got a lot of players that can move the puck on both sides of their stick," Price said. "They've got a lot of skill up front and they seem to find each other. They're a pretty good squad."
Artturi Lehkonen and Andrew Shaw scored for Montreal, and Price made 23 saves. Max Domi, the son of former Leafs tough guy Tie Domi, had two assists in his first game for the Canadiens.
Montreal rookie Jesperi Kotkaniemi, the first NHL player born in the 2000s, picked up an assist. The Finn, who turned 18 in July, also became the second-youngest player in Canadiens' history to score a point.
NOTES: Montreal coach Claude Julien sent a strong message to his team before puck drop by making 30-year-old defenseman Karl Alzner and 35-year-old center Tomas Plekanec healthy scratches. The move ended Alzner's consecutive games streak at 622, the fourth-most among active players. "They're never easy decisions," Julien said. "I think it's pretty obvious that there's two things happening there to those players, but I think at the end of the day we're all mandated to do what's best for the team first."
UP NEXT:
Canadiens: At Pittsburgh on Saturday night.
Maple Leafs: Hosts Ottawa on Saturday night.
---
---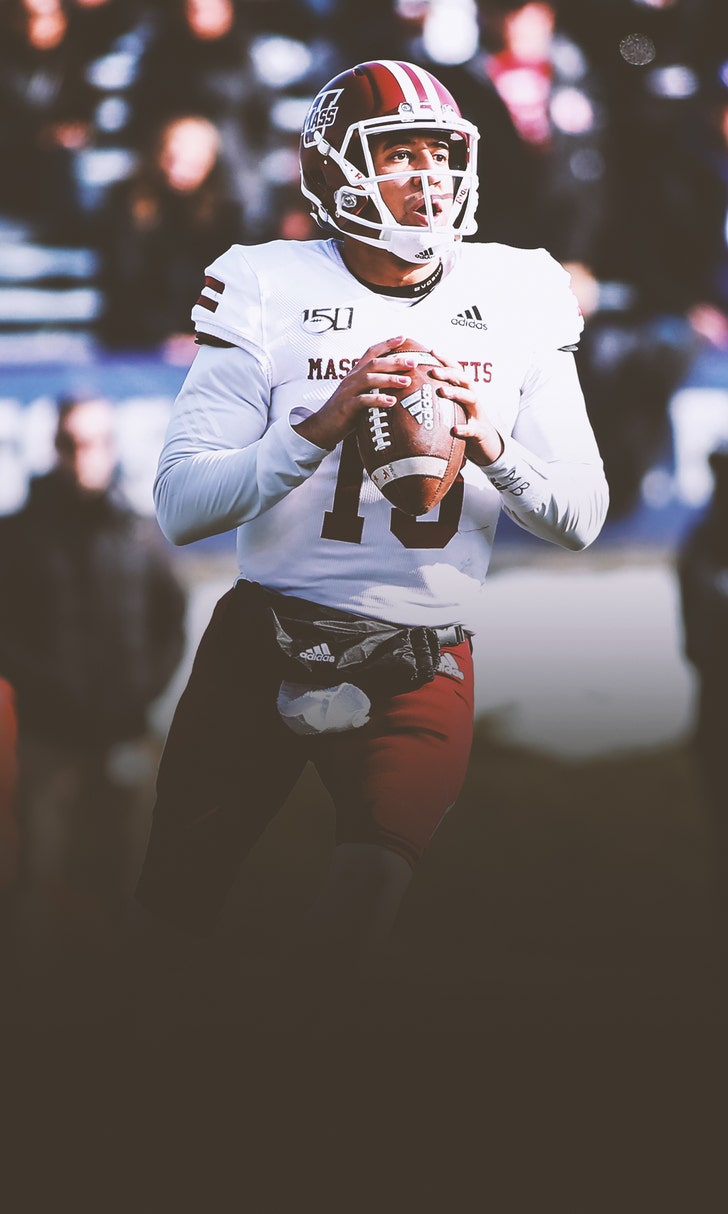 UMass Cancels Fall Football