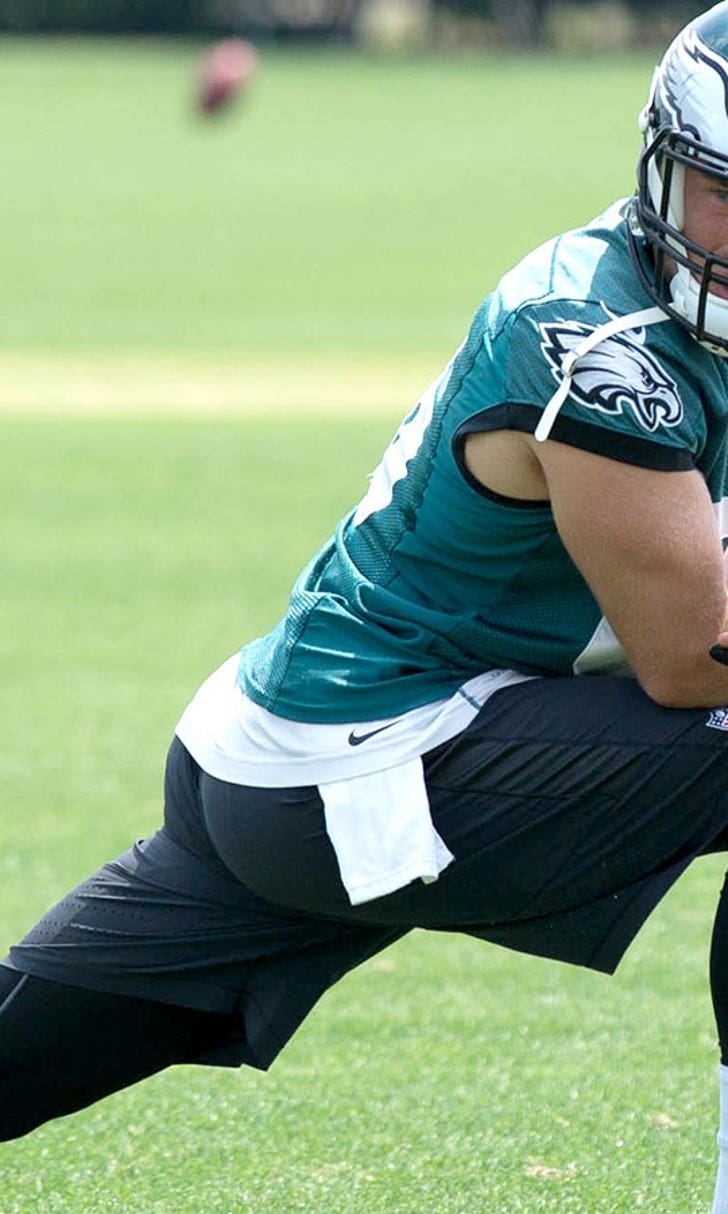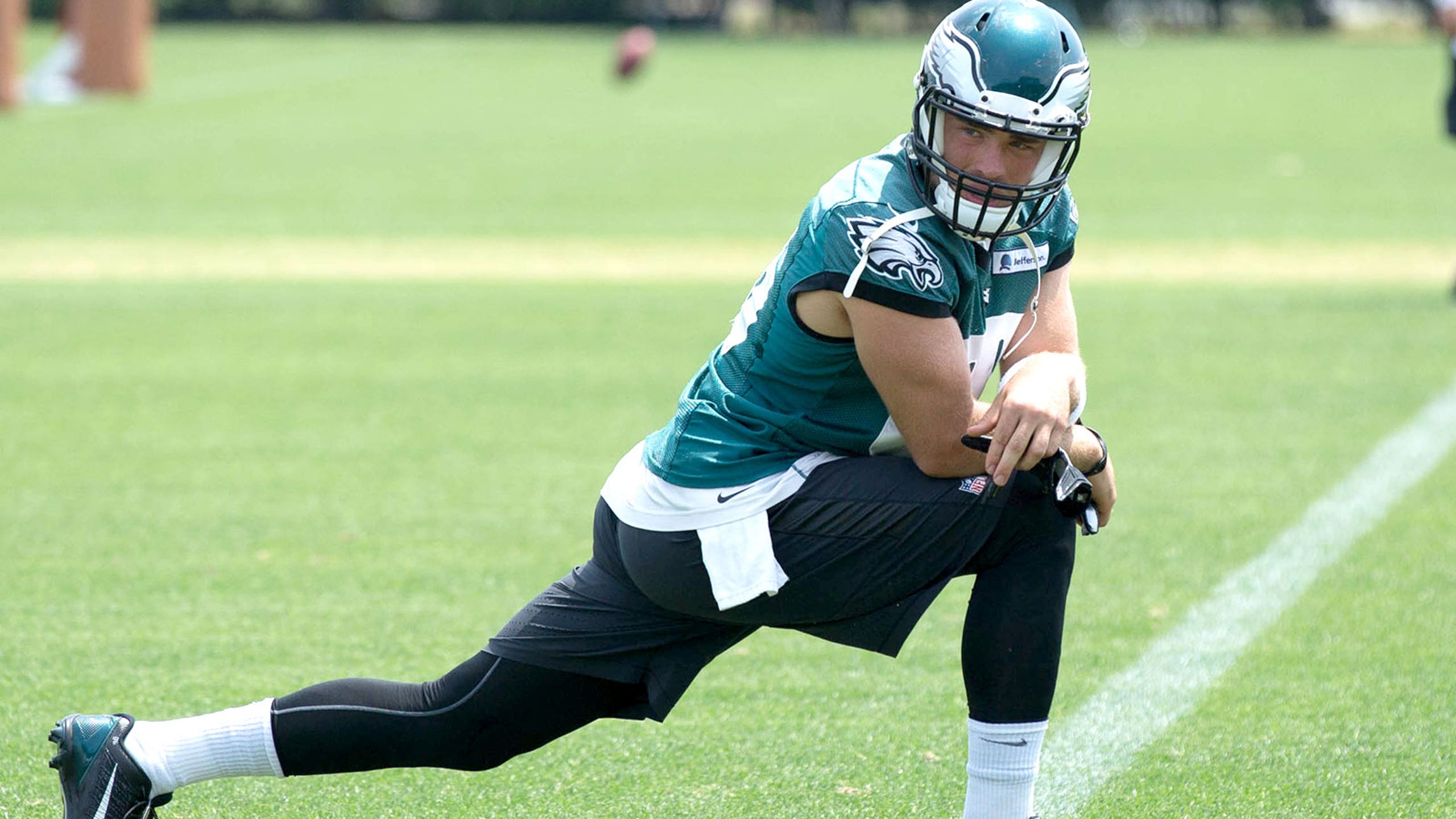 Zach Ertz learned from TE Tony Gonzalez this offseason
BY foxsports • June 17, 2015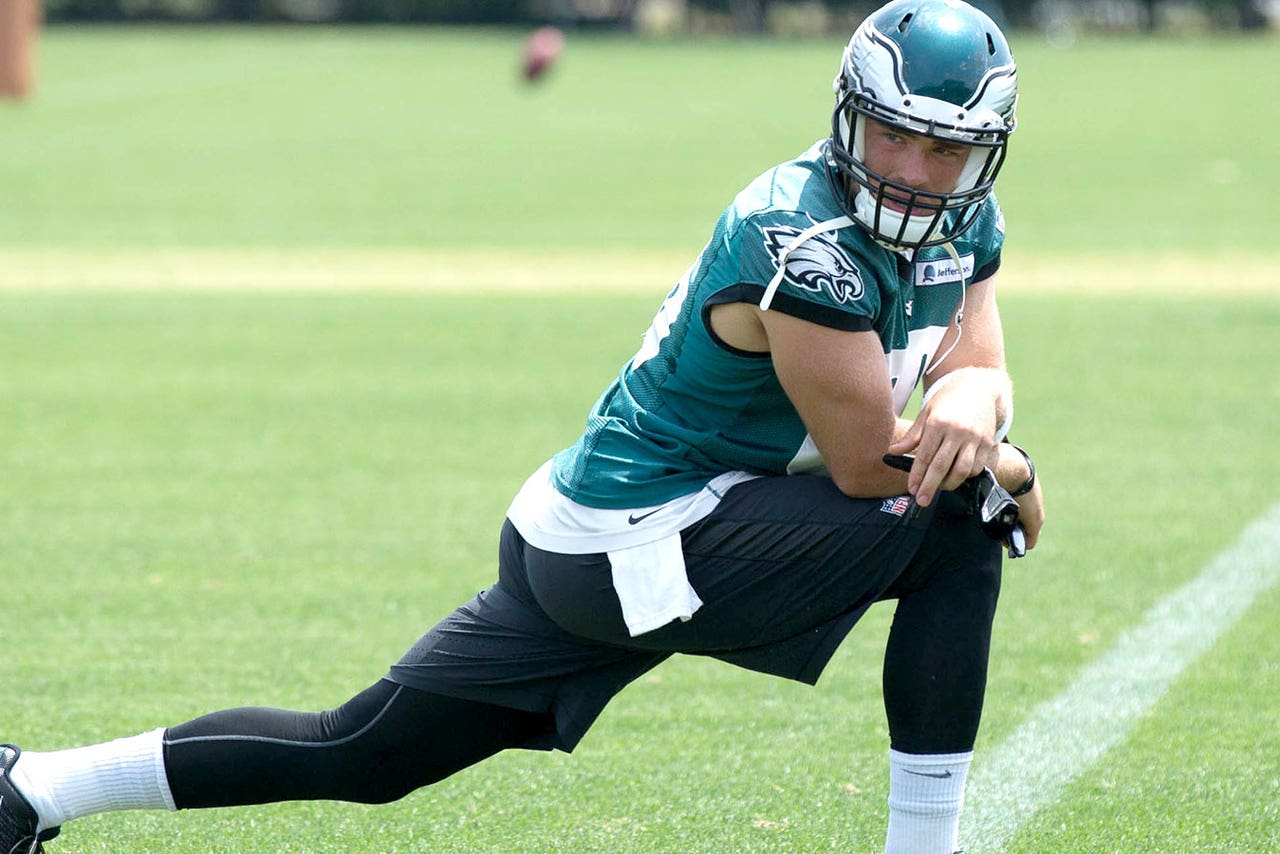 After playing just 603 offensive snaps in 2014, Philadelphia Eagles tight end Zach Ertz understood that the only way to get on the field more in 2015 was to prove to coaches he can be a plus blocker. The bar is set very high for Ertz--starting tight end Brent Celek is one of the best blockers at his position. Ertz focused on improving his blocking this offseason, but he didn't lose sight of becoming one of the NFL's best receiving tight ends either. To take a step forward in that aspect of his game, he came up with an interesting idea--meet up with future Hall of Fame tight end Tony Gonzalez to pick his brain.
Ertz described his plan to reach out to Gonzalez in a blog post he wrote for his personal website ZachErtz86.com.
One of the other things I did when I was in Southern California was meet Tony Gonzalez. I got his number from one of our tight end coaches — he played with Tony when they were in Atlanta together — and I just cold texted him. It was a no-lose situation for me. If he said "no," then I would have respectfully understood

He said yes. So I drove to see him.
Gonzalez is one of the best receiving tight ends in NFL history, but he didn't become that player from talent alone. He had one of the most dedicated work ethics in the NFL, and that was a big part of what he shared with Ertz.
We talked about a lot of things. When it came to football, we talked about the steps I needed to take to go from being good to great. We talked about little things — the nuances of how to run a certain route, what's advantageous against certain coverages, that sort of thing. He also talked about the importance of having a routine. He had a routine of greatness that he would do every day. He felt it gave him the edge over the competition in the long run.

He also really focused on the mental side of the game. We put so much into our bodies physically and emotionally, he explained, that we kind of ignore training the brain, and learning new ways to train the brain. That's kind of what we talked about. He reads a lot of books about mental training and successful CEOs to understand what makes them successful. That's some of the knowledge that he imparted on me.
Ertz finished the 2014 season with positive grades as a run blocker, but he struggled in pass protection, according to Pro Football Focus. Despite seeing just 26 pass block snaps, Ertz allowed three quarterback pressures. As a receiver, Ertz set career highs in receptions and yards, with 702 receiving yards on 58 catches. Early reports from Eagles' practices claim that Ertz has also developed a nice rapport with projected starting quarterback Sam Bradford. 2015 could be the season where Ertz puts it all together and finally emerges as one of the NFL's best tight ends.
(h/t ZachErtz86 Blog)
Photo Credit: Bill Streicher/USA TODAY Sports
---
---