National Football League
National Football League
Young owes loan company $1.7 million
Published
Aug. 16, 2012 1:00 a.m. ET

Quarterback Vince Young has been ordered to pay a loan company nearly $1.7 million after missing a payment in late May, shortly after signing with the Buffalo Bills.
The ruling against Young was made in New York State Supreme Court in Manhattan on July 2, according to court documents.
Young took out a high-risk loan from Pro Player Funding for $1.877 million during the NFL lockout in May 2011, while he was still under contract with the Tennessee Titans. The loan - plus $619,000 in interest - was due to be paid back in January 2013 at an annual interest rate of 20 percent. That rate jumped another 10 percent if Young missed a payment.
A ruling in the lending company's favor was made because Young agreed he understood the terms by signing what's called an affidavit of confession of judgment upon taking out the loan. The affidavit is regarded as proof and could be used at any time by the lender in the event a client defaults on the loan.
TMZ.com first reported the ruling against Young last week.
Young was unavailable for comment Thursday because he was traveling with the Bills to Minnesota for their preseason game on Friday. Messages left seeking comment from both the player's agent and publicist were not returned.
PFF filed a complaint on June 6, saying that Young missed a payment that was supposed to be deposited into an escrow account by the Bills between May 22-31.Young had signed a one-year contract worth potentially $3 million with Buffalo on May 15.
Young had a similar payment agreement with the Titans, court documents showed.
He was released by Tennessee following the lockout and spent the 2011 season with Philadelphia.
Young had already paid more than $180,000 in interest that was due on the loan before defaulting.
This is the latest financial blow for Young, who gained national attention in 2006. That was when he led Texas to win the national championship, was drafted third overall by the Titans and finished the NFL season being named the league's offensive rookie of the year.
In June, the quarterback filed a lawsuit in Houston accusing his former agent, Major Adams II, and ex-financial adviser, Ronnie T. Peoples, of cheating him out of at least $5.5 million.
Young alleges the two conspired to commit fraud and misappropriate money he was supposed to have earned from his five-year, $54 million rookie contract and through endorsement deals.
Adams and Peoples have both denied the allegations.
---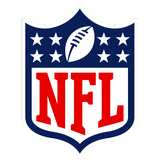 Get more from National Football League
Follow your favorites to get information about games, news and more
---