National Football League
National Football League
With QB debate over, Bears focus on playoff run
Published
Dec. 17, 2013 5:14 a.m. ET

The great quarterback debate in Chicago is over. Now, the Bears can focus on a bigger issue, like making the playoffs.
They got Jay Cutler back from an ankle injury and took a step toward the postseason with a 38-31 victory at Cleveland on Sunday.
The Bears are one game ahead of Detroit in the NFC North after the Lions lost to the Ravens on Monday night.
Chicago (8-6) has back-to-back wins just when it looked as if it was dropping out of contention. They Bears are in a better spot now as they get ready to visit Philadelphia this weekend.
Cutler overcame a shaky start against the Browns while completing 22 of 31 passes for 265 yards after missing the previous four games with a high left ankle sprain. He also validated coach Marc Trestman's decision to go with him even though Josh McCown had played so well in his absence.
''It means a lot,'' left tackle Jermon Bushrod said. ''If he can do that, if he can live up to his word with the way Josh was playing, then you know if he can do that and let the quarterback know he can do it ... He was just being true to his team, true to his word. And that just means a lot to our team.''
Trestman had said for weeks that the job was Cutler's when he was ready to return.
Even so, there was plenty of debate leading up to the game.
There were reports of division in the locker room, and Cutler even acknowledged after the game that he was feeling some extra pressure. He talked to Brandon Marshall and Matt Forte and the leaders on the offensive line in Roberto Garza and Bushrod to make sure they were on board with him playing.
Trestman was adamant, and he saw no need to take the temperature of the locker room. In his mind, playing Cutler was the right decision - period. And he made that clear early on.
''I stayed resolute, I think, in that I felt it was in the best interest of the team from the beginning to make sure that everybody knew the direction that we were going to go,'' Trestman said.
Cutler threw two first-half interceptions but came on strong down the stretch, finishing with three touchdown passes to help the Bears strengthen their playoff standing. They could get another boost this week if star linebacker Lance Briggs returns from his fractured shoulder. Trestman said the Bears will make a decision on Friday.
He also said to forget about cornerback Charles Tillman returning in the playoffs. Tillman tore his triceps against Detroit on Nov. 10 and the Bears left open the possibility of a comeback in the playoffs after he was injured against Detroit on Nov. 10 by placing him on the injured reserve/designated to return list.
Tillman was eligible to start practicing this week, but Trestman said the two-time Pro Bowl pick is out for the rest out for the rest of the season.
As for Cutler, Trestman liked what he saw on Sunday.
''We all saw how he handled the adversity in the game,'' he said. ''It didn't start out well for him. ... I'm sure the way his teammates rallied around him - not just the offensive side, the entire team rallied around him. It wasn't a good start, we all know that. The team continued to move forward and play hard.''
---
Online:
AP NFL website: http://www.pro32.ap.org
---
---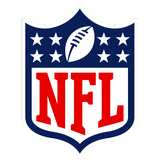 Get more from National Football League
Follow your favorites to get information about games, news and more
---