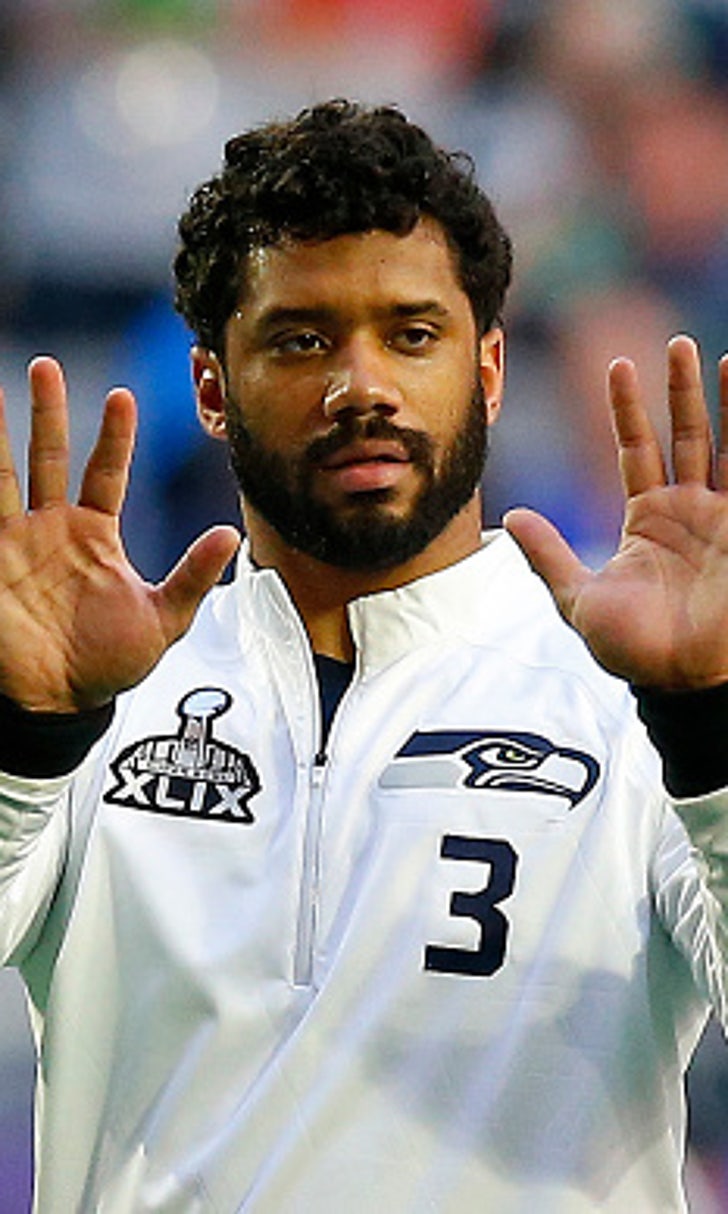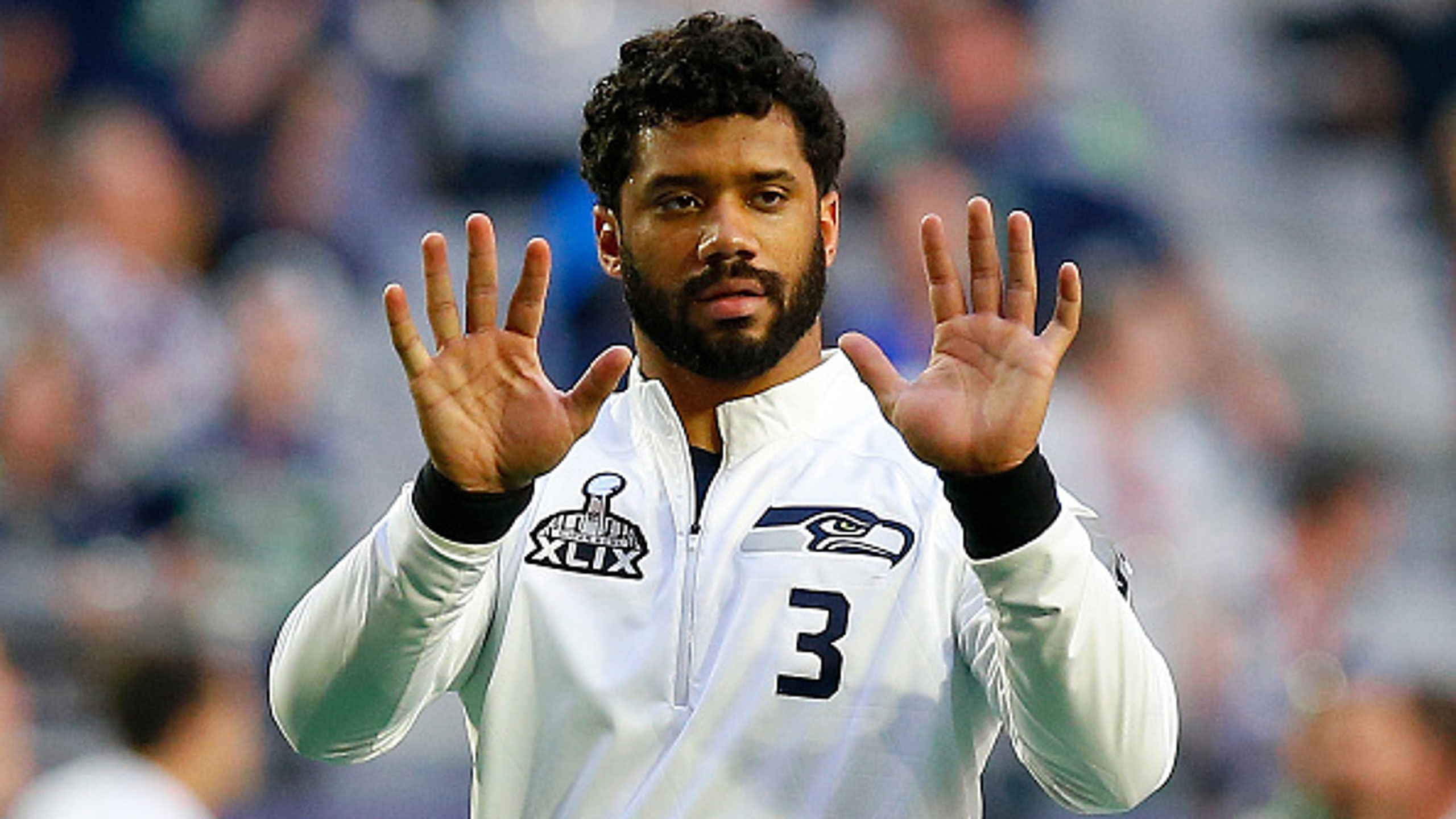 Wilson: Seahawks contract talks are 'private matter'
BY foxsports • June 19, 2015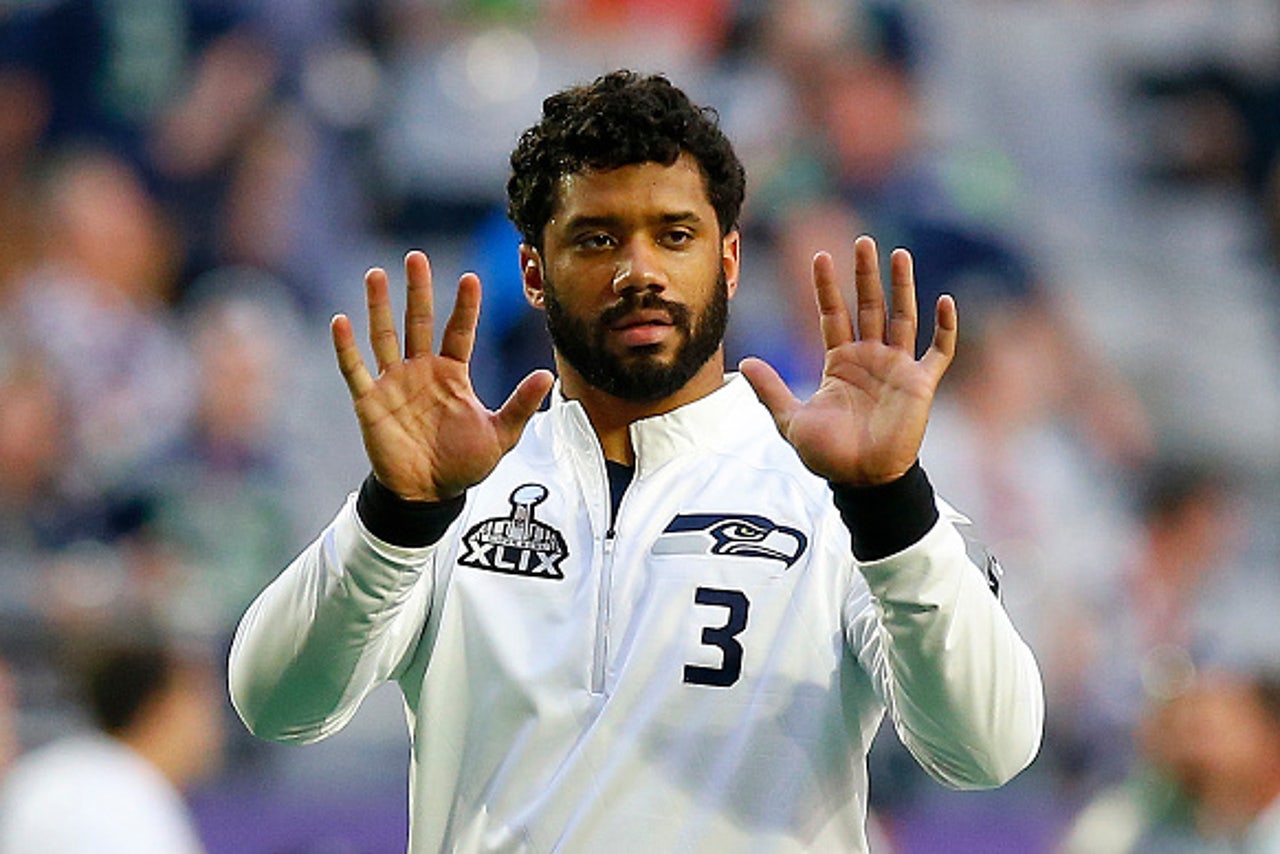 By Jason Rowan
Russell Wilson faced the media on Thursday and addressed both the news that he has taken out an insurance policy for the 2015 NFL season as well as the protracted contract extension talks between himself and the Seattle Seahawks, negotiations that reportedly have failed to demonstrate any real, tangible progress. He insists all the off-the-field drama has not been a distraction, per a report from ESPN's Terry Blount.
Wilson said after the final day of Seahawks minicamp that taking out an insurance policy — protection in case he suffers an injury while playing out the final year of his four-year rookie deal that will pay him a paltry $1.54 million this season —  is "just being smart," adding, "If I do have to play this season [without a new deal], that's being smart. It's the right thing to do."
Regarding the impasse that has stalled contract talks on numerous occasions, Wilson denied it is having an adverse effect on his preparation for the upcoming season and that the stress hasn't begun to wear on him.
But a report in May suggested that Wilson and the Seahawks are "10s of millions apart" in arriving at a number, so the stage certainly was set for mounting frustration on Wilson's behalf. Still, the quarterback insists he's maintaining a positive outlook.
"I love playing here, and hopefully it all works out," he said. "As you guys know, I'm not going to go into great detail about that at all. It's a private matter, but I'm excited about the season coming up. I always say ignore the noise. There's always going to be speculation and talk, but I guess it's a good thing that people are talking about it."
Regarding whether or not the signing of a new contract can be accomplished by the start of training camp — which seems like a long shot at this point — Wilson said he hopes so.
"Hopefully that's the case, God willing," he said. "It would be nice, but if not, I'll be ready to go.
"The one thing I know is it's a business, and business is an interesting thing. I just look at it that way. I've always understood I would be at this point at some time. It will work out however it's supposed to work out. We'll find out what happens."
Wilson also addressed his cryptic Twitter activity of late, including his most recent social media musing, a one-word tweet that read, "Reciprocity."
"It's a good word," Wilson said. "I like to get some dictionary words out there every once in a while. But the answer is no [on any hidden meaning]. But I think everybody should use it. It's important for everybody to have a reciprocal relationship."
More from Sportress of Blogitude:
---
---