National Football League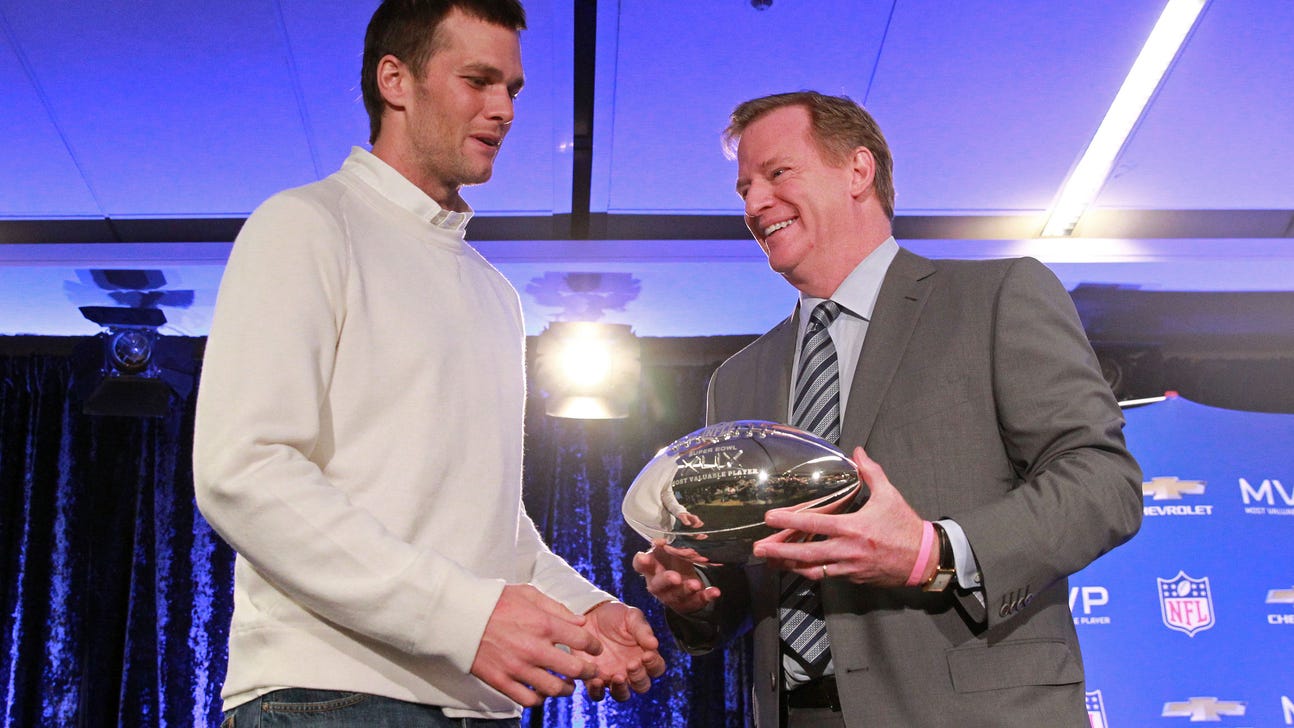 National Football League
Why would Roger Goodell ever go to New England for the AFC championship?
Published
Jan. 17, 2017 6:19 p.m. ET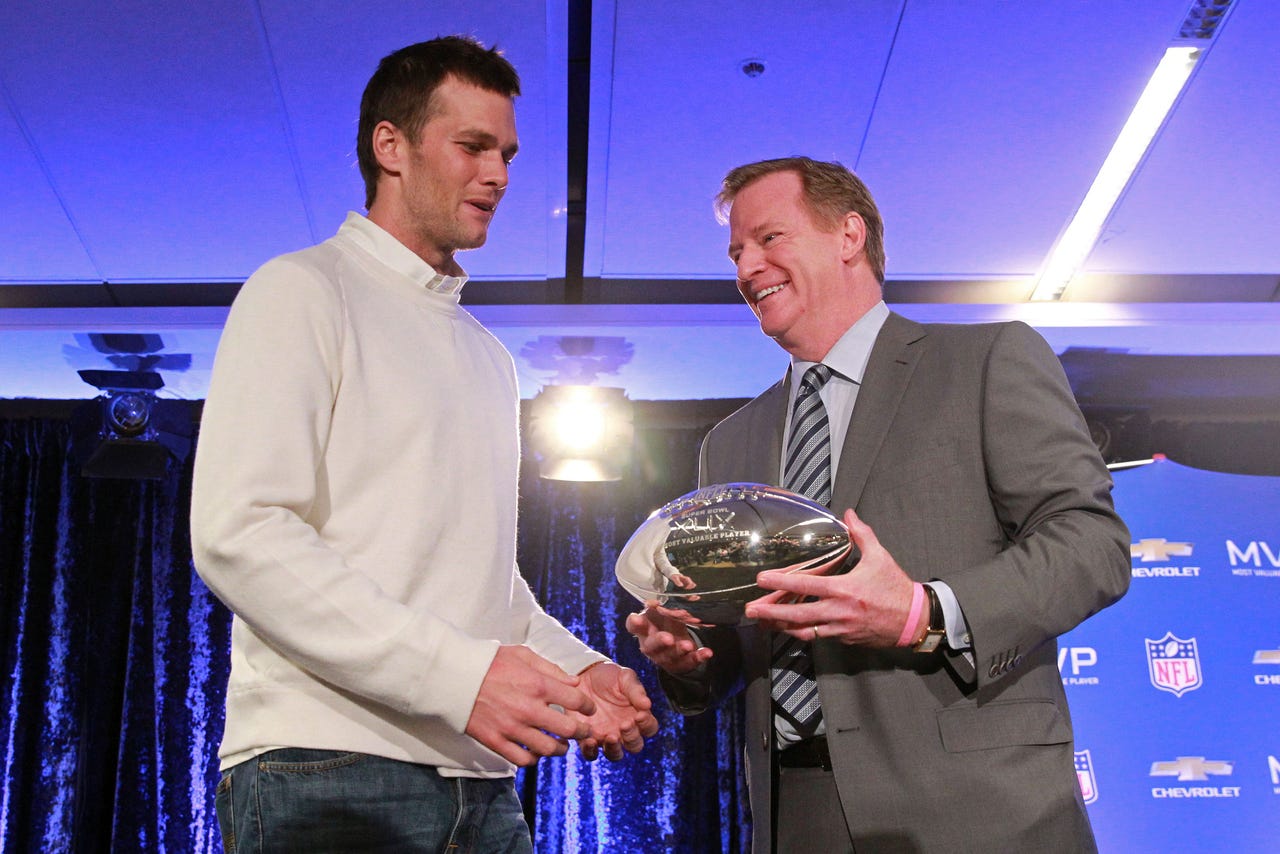 Roger Goodell isn't going to the AFC championship game this weekend, continuing his two-year absence from Gillette Stadium, the home of the New England Patriots. Instead, Goodell is going to the NFC Championship game, and that's turned into a controversy rather than acknowledgement that the space-time continuum doesn't allow one person to be in the two different places at the same time. The commish is going to one game, not the other. What's the problem?

Pats fans, of course. Convinced that the entire world is out to get them, they believe Goodell is intentionally dodging New England so he doesn't get booed, jeered, cursed or forced to sit through a Ben Affleck movie marathon because he leads a league that had the audacity to conduct an investigation into a cheating scandal at the highest level of the sport. The website for WEEI (a radio station that serves as the Pats' Pravda) even went so far as to suggest avoiding Gillette for the championship game was "the most embarrassing thing [Goodell] has ever done."

Okay, we'll bite. Let's say that Goodell is dodging New England because of Deflatgate, a theory that we caution has no basis in any fact but is instead created though confirmation bias held by some Boston fans and others that they so desperately want to believe.

If that were to be the case, so what?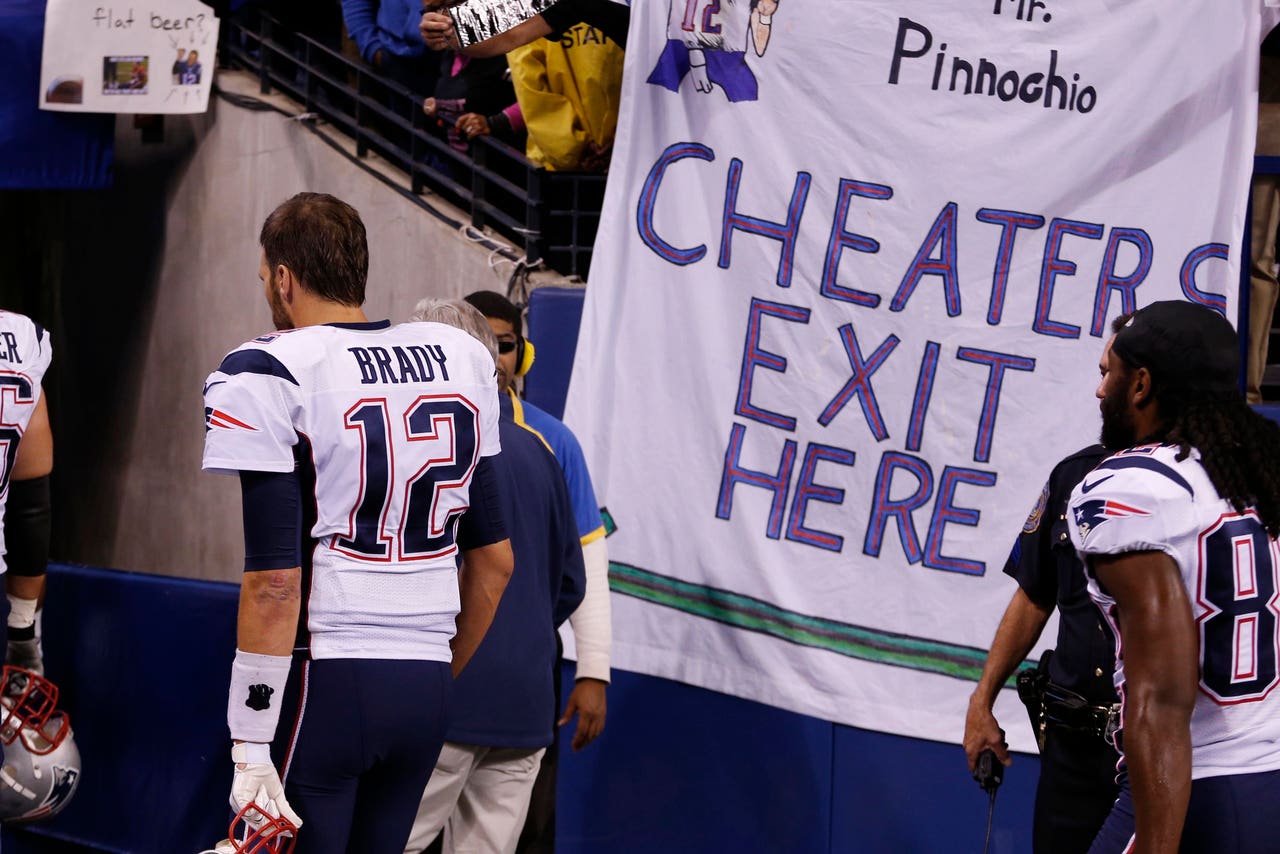 Why would Roger Goodell want or need to attend a Patriots game at Gillette Stadium? What's the benefit? What does it change? How is it important? I mean, if he really wants to see Tom Brady yelling at his receivers or those receivers setting illegal picks he can do it on TV.

The angry Pats fan can't come up with a good reason Goodell should go. Most of the comments and articles I read today either think the commissioner owes it to them (the first time anyone has ever said that in relation to a commissioner attending games) or that it's a "bad look" for him, as if they're concerned about the reputation of the man they've spent two years ripping.

The pitch goes something like this: "Hey, Roger, Deflategate is over. There's no awkwardness left. We accept why you didn't come last year when the court cases were ongoing [they didn't, by the way], but now it's all behind us -- the investigation, the Wells Report, the sanctions, the suspension, the court cases. What has passed is past. Come on! It's the beginning of a beautiful friendship. We can go summer on the Cape. You don't even have to stay long at the game if you don't want to. Just go to the luxury box and then leave after a quarter or two without fanfare."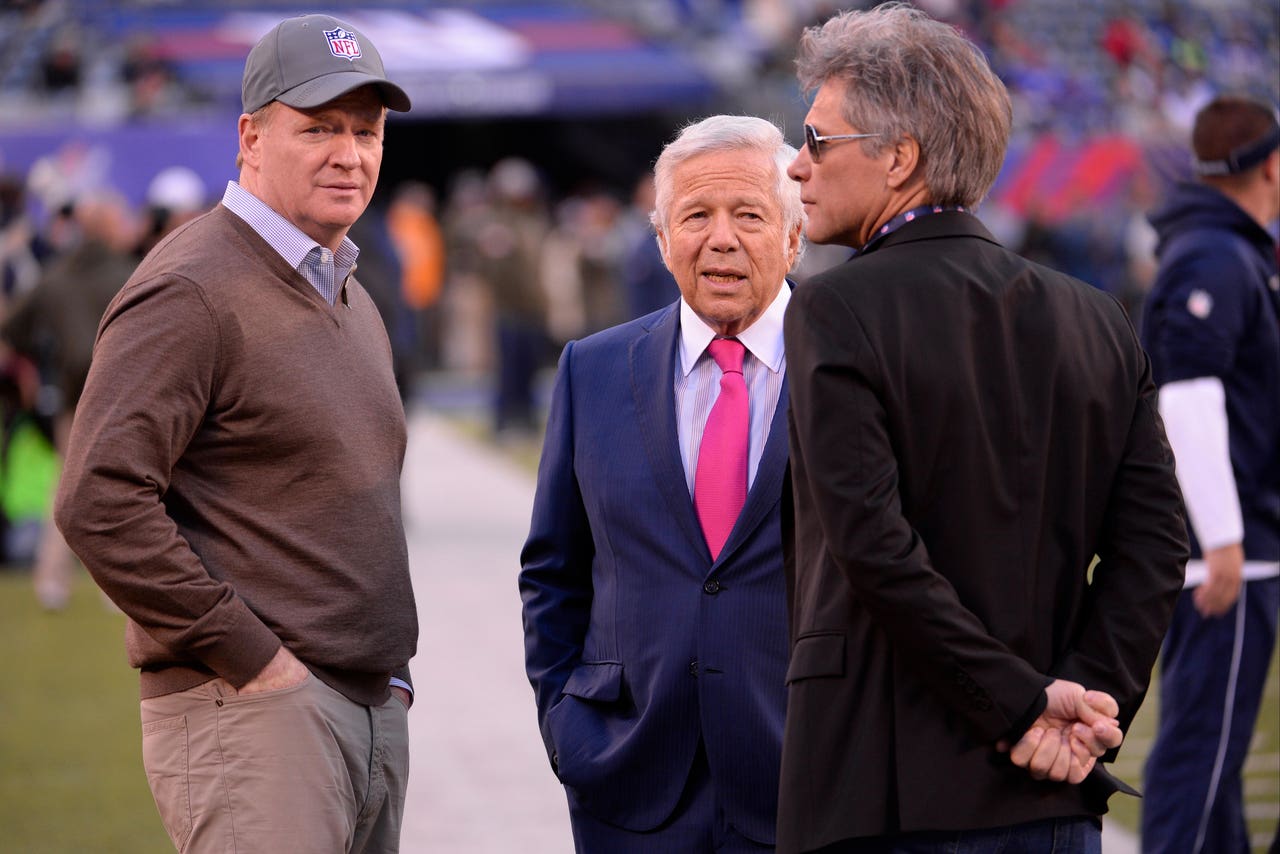 Ha! Can you imagine if Goodell went to the game and then left after a quarter? WEEI would have to set up another station just to deal with calls on that topic. There's only one reason people in New England want Roger Goodell to come to Gillette. They just want to boo. That's all they want. "Come to us so we can boo you for Deflategate." That's the beginning, middle and end of any argument. All the other stuff is just a means to a boo.

Deflategate will never be over to Patriots fans -- even if Goodell comes out on the 50-yard line wearing a Brady jersey. That'd make them even angrier. ("He's pandering!") This is a fanbase that continues to remain defiant despite the fact that: 1) the story is over, 2) their team won the Super Bowl the week after it broke and 3) their team is favored to win a Super Bowl in the same year Brady served his suspension. You won, Pats fans. It's a bit greedy to want a victory lap to rub it in.

Name one positive thing that would happen if Goodell crossed through the threshold of Gillette Stadium. Grown men booing a grown man is going to make things all better? It's not as if there's a relationship to mend anyway. This isn't like a rap beef where the two sides eventually make up and release a subpar song about it. There's always been little, if any, relationship between a commissioner and the fans of his sport. People boo every commish at drafts (they'll turn on you one day, Adam Silver). It's not a job cut out for people who want mass adoration. Goodell's job is to keep increasing the popularity of the game and make money for his owners, two things that, no matter your thoughts about him, he's done better than any commissioner in the history of sport. To do that you have to step on some toes, and it's only natural that a few of the fanbases in the league are going to like you less than others.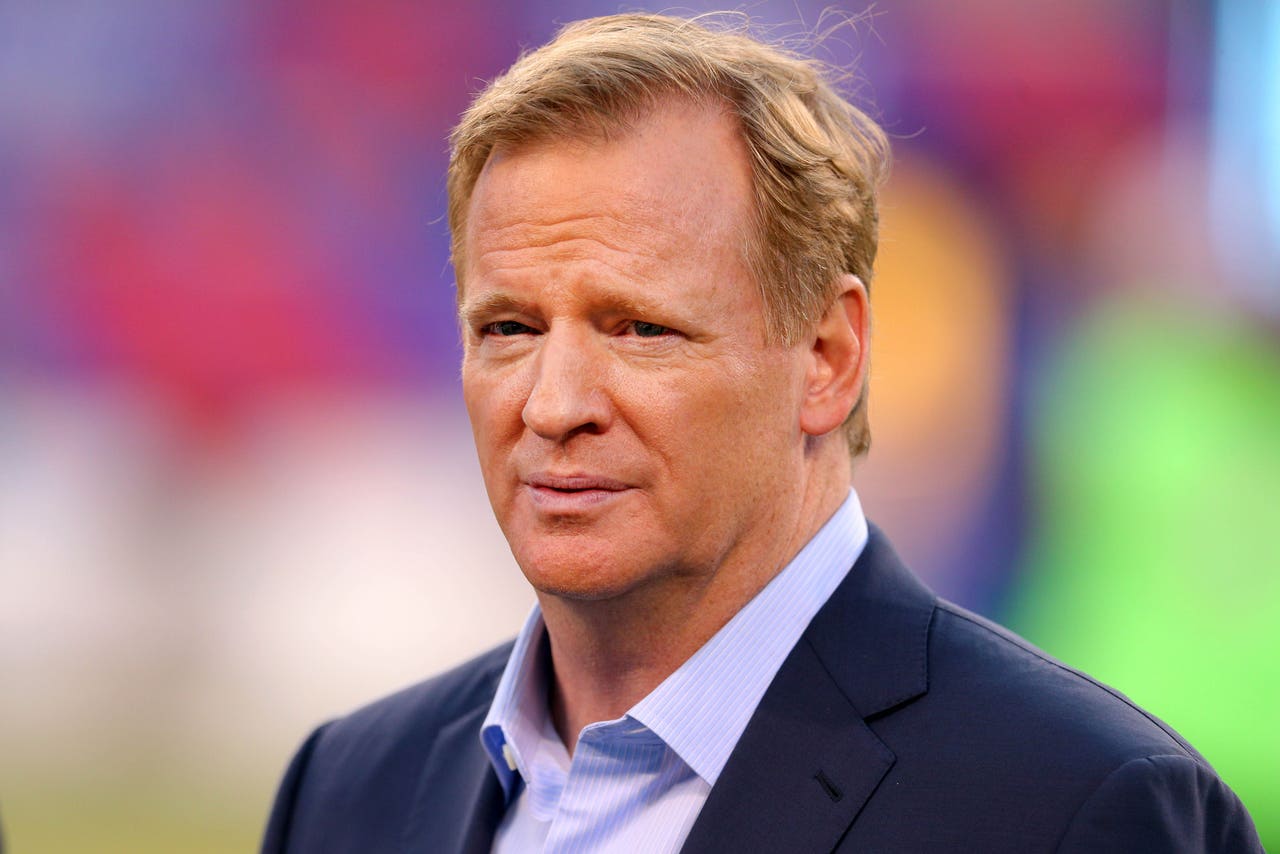 Goodell is well aware of his unpopularity in New England. Subjecting himself to the hatred is absurd, and suggesting he should voluntarily take it is even worse. Did President Obama ever show up at a Trump rally? Was Hillary making guest appearances at stump speeches during Bernie Sanders' 15 minutes of fame? Of course not. People know better than to stray into a hostile crowd. This isn't a matter of thin skin. It's a matter of common sense.

What would you do? Imagine you could go to two parties: At the first one, your presence would be politely welcomed. At the second, you'd get jeered like Donald Trump hosting The Oscars. Which one are you going to? The first, clearly. So why would you argue Goodell should go to the second?

Goodell has actual things to worry about, not including how a subsection of fans from one franchise is going to keep holding up signs during games and calling him names. Besides, New England fans aren't seeing the big picture here. The ultimate victory for them isn't in booing the man they wrongly blame for Deflategate, it's seeing that man handing the Lombardi Trophy to Robert Kraft, Bill Belichick and Brady.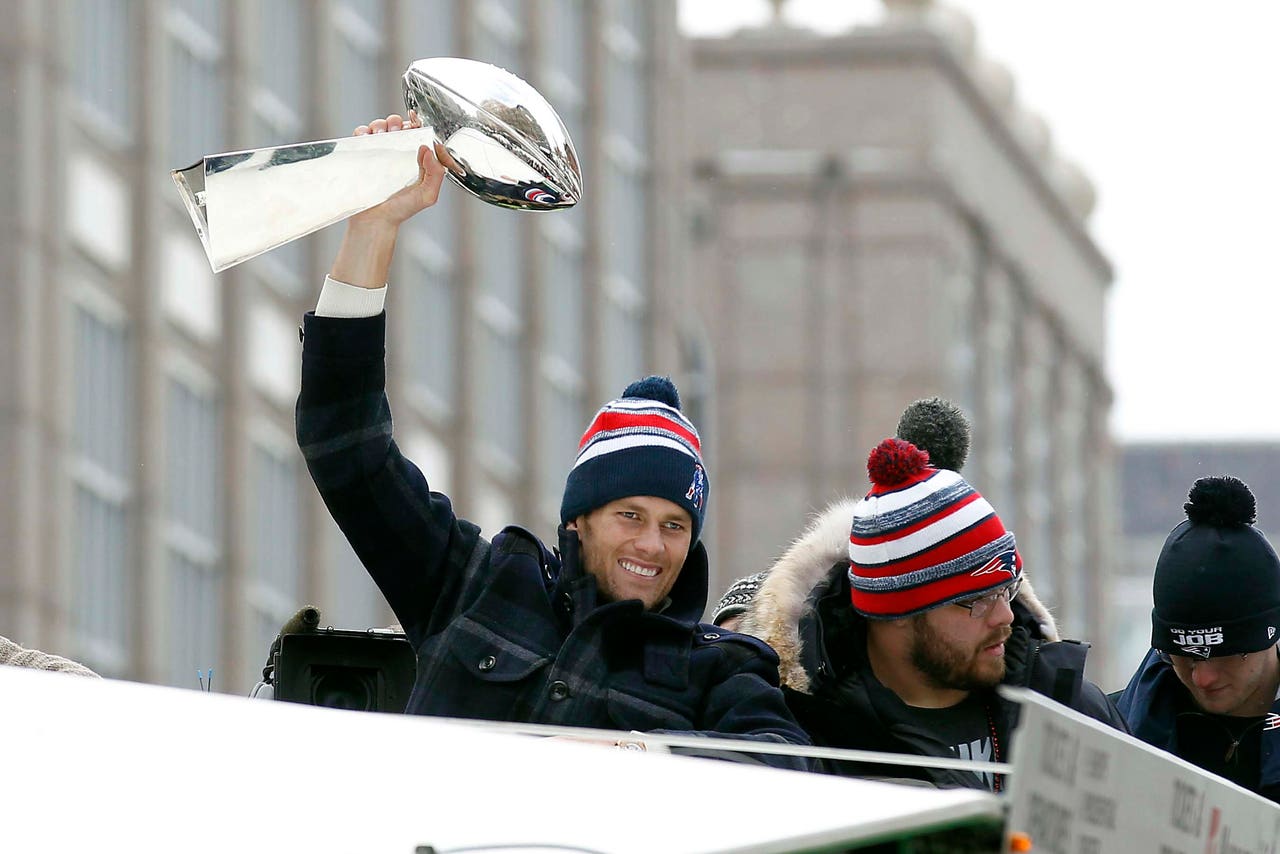 ---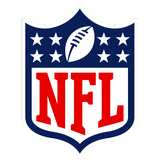 Get more from National Football League
Follow your favorites to get information about games, news and more
---