Houston Texans
Houston Texans
Why Tony Romo to Houston makes the most sense
Published
Jan. 20, 2017 4:53 a.m. ET

Now that the Dallas Cowboys' season is over, we officially can start focusing on their offseason and its biggest story: Tony Romo Watch.

While Skip Bayless believes the veteran quarterback isn't done in Dallas — and in fact thinks he'll start again — plenty of people expect Romo to move on and resume his career as a starting QB with a new team.

There are at least eight teams that should risk everything and get Romo, but Shannon Sharpe thinks there's one that makes the most sense, and Cris Carter agrees — it's the Houston Texans.

Despite already having a guaranteed $16 million committed to Brock Osweiler next season, the Texans should eat the money and cut him loose, FOX Sports' Dieter Kurtenbach writes. Osweiler was ineffective in his first season as Houston's starting QB, and with a top-ranked defense, the Texans are in danger of squandering their chance at competing for a championship if they don't make a change.

Here's what else makes Houston a perfect fit for Romo:


Carter even has an outlandish, ideal trade proposal if the Cowboys decide to deal Romo to the Texans.

"I don't like just the draft picks. Where Dallas is, they have a lot of good young players. So I like an established player. And if you trade him to Houston, I would try to get one of their defensive players. And I would try to pull off a deal for J.J. Watt," Carter said on "Undisputed" on Thursday. "That's what i would try to do. That would be the deal that I'd be going for with Jerry (Jones). I'd try to get J.J. Watt. Clowney's established himself, J.J. Watt's got a bad back, how long is he going to be able to play at that level? And also I would take Dallas' draft pick and Tony Romo and trade them to Houston for J.J. Watt, and bring him to Jerry World."

Getting a player like Watt is much more than most experts have suggested the Cowboys could command in a Romo trade — his value has been pegged at anywhere from a first- to fifth-round pick — but if you're Jerry Jones, why not dream big?


---
---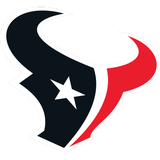 Get more from Houston Texans
Follow your favorites to get information about games, news and more
---