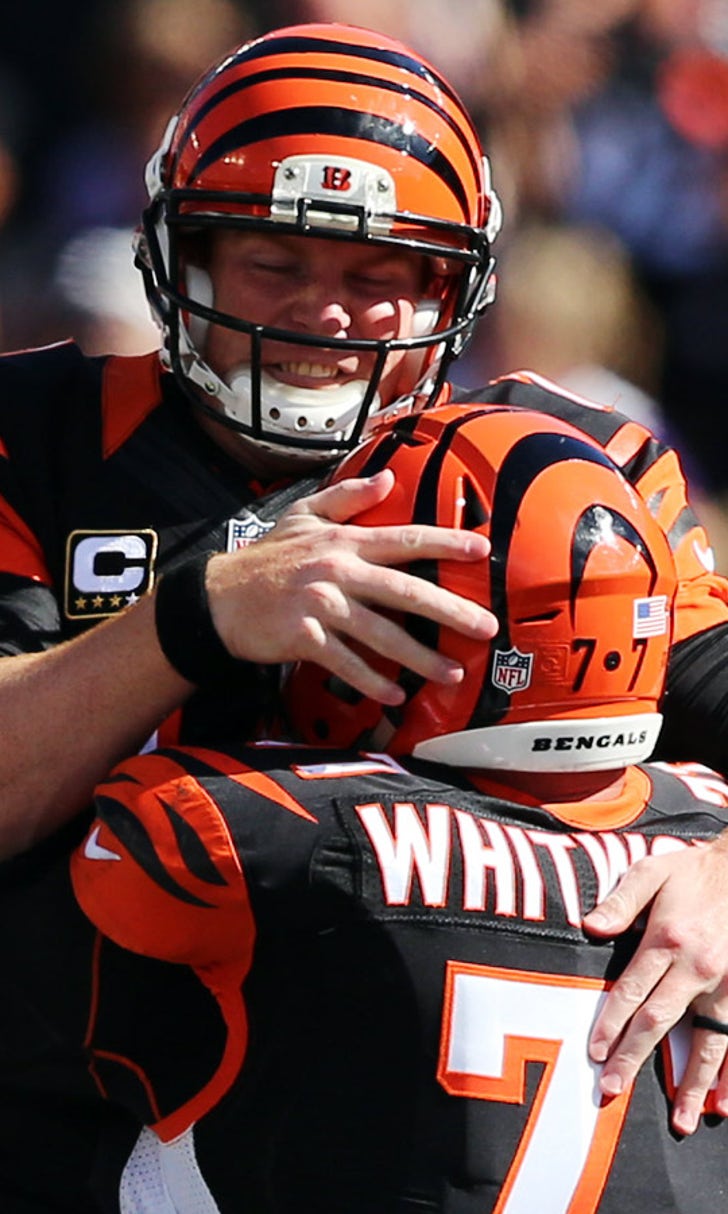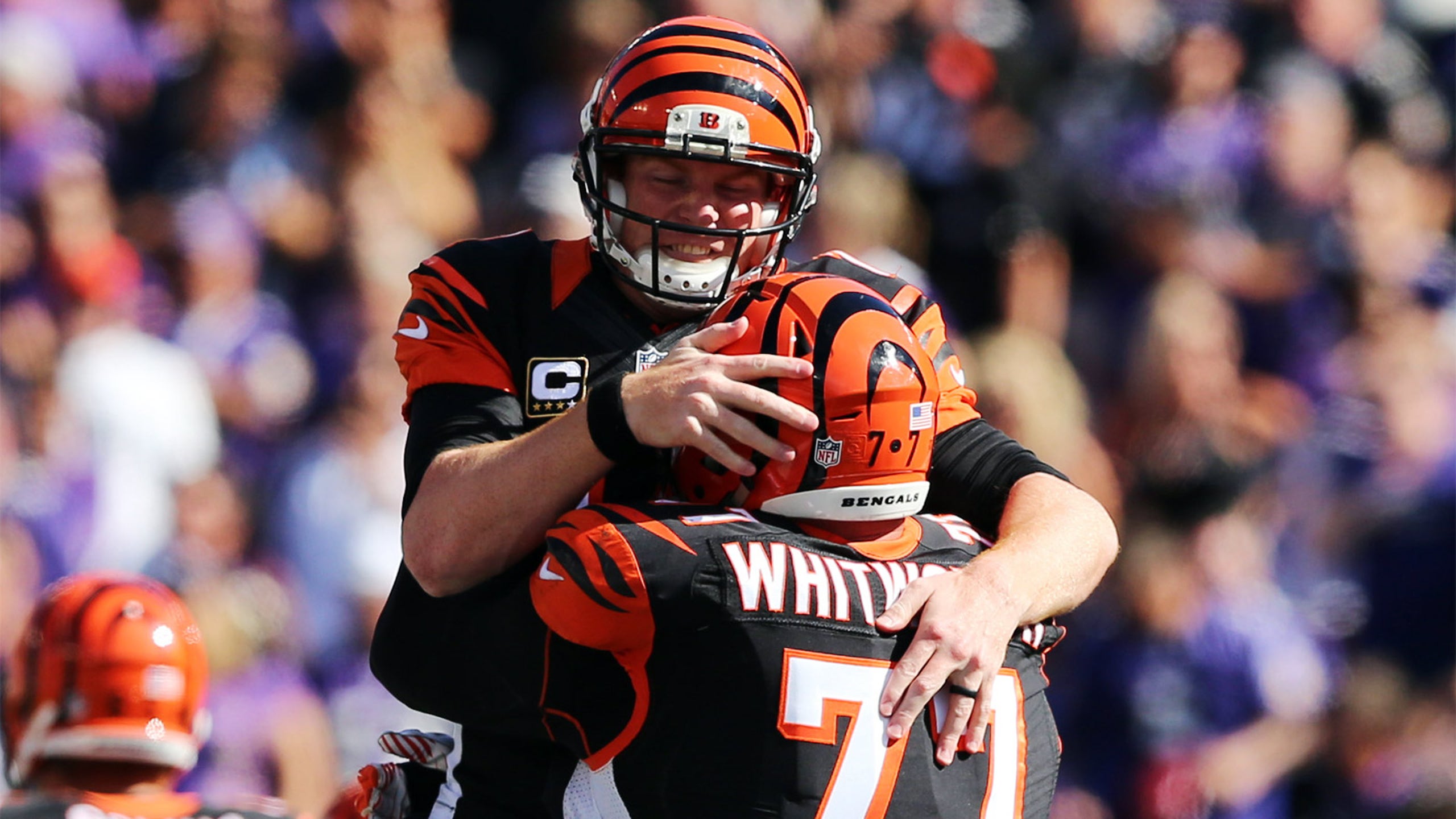 Whitworth: Bengals need some of Houshmandzadeh's swagger
BY foxsports • June 11, 2015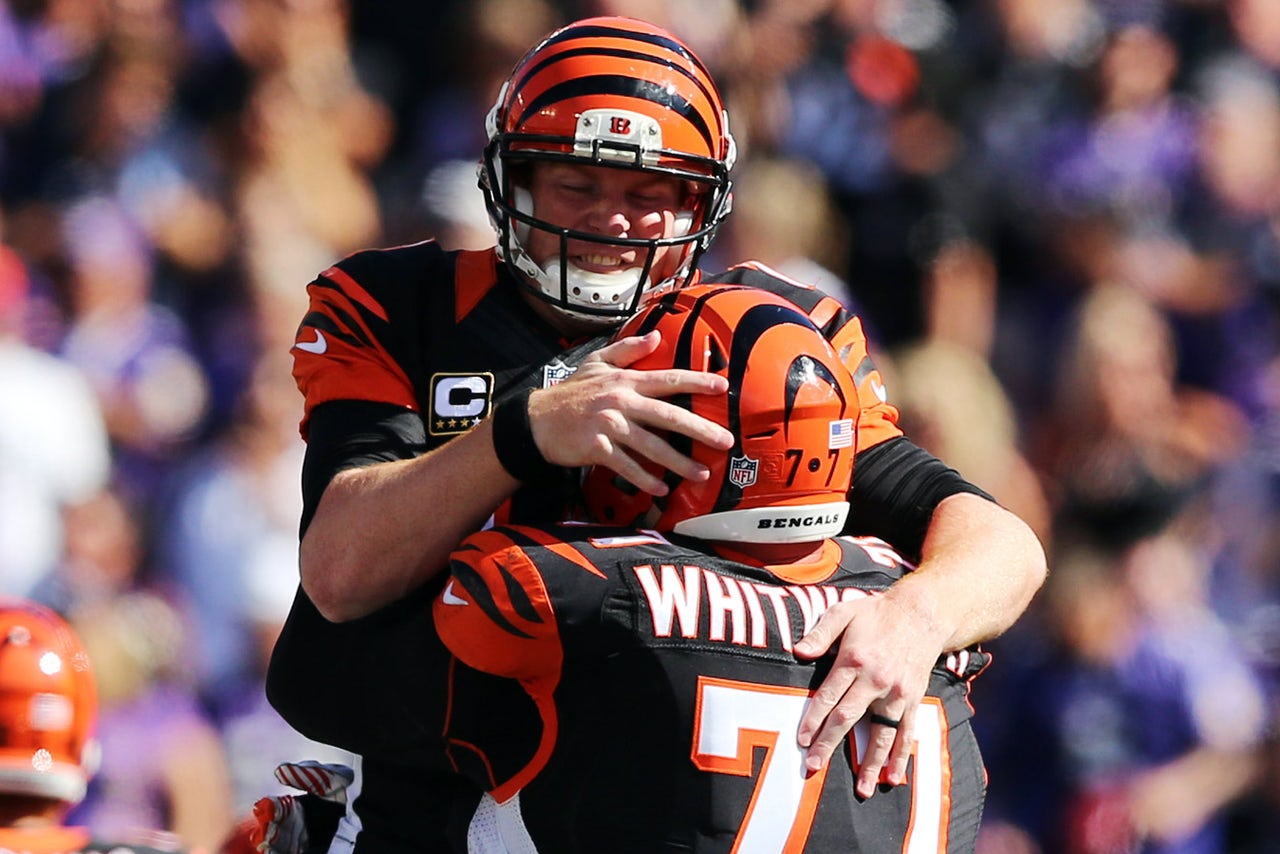 Left tackle Andrew Whitworth is one of four remaining Bengals who can say he shared a locker room with T.J. Houshmandzadeh. 
Now that Houshmandzadeh is spending a few weeks tutoring his old club, Whitworth thinks they could also use some of the former wideout's attitude. 
"T.J. Houshmandzadeh is a great example of a guy who might not be the most skilled guy on the field," Whitworth told Bengals.com. "But he turned those skills into the biggest potential and achieved a lot in football … It's a mindset. It's hard to teach it. T.J. is a great example."
Houshmandzadeh is a living, breathing example of how a player's self-confidence can help him overcome a lack of natural ability. The former seventh-round pick still holds the franchise record for receptions with 112, set in 2007.
"That kind of confidence and attitude is something that would be good for our offense," Whitworth said. "We need some of what these young kids call swagger. We need some of that ability to have a confidence in us no matter who you are or where you're from or how good a team we're playing…we're really good. And we're going to bring it. We need a little bit of that attitude."
The Bengals' players won't have much time have to soak up all of the swagger they can from Houshmandzadeh. As part of the Bill Walsh minority coaching program, Houshmandzadeh's visit in Cincinnati will only last two weeks. 
h/t: Bengals.com
---
---