National Football League
National Football League
Which big names will get their money?
Published
Jun. 17, 2012 1:00 a.m. ET

The NFL needs some help from a short, bald, charismatic celebrity.
Sorry, Jay Glazer, but this is a job for Howie Mandel.
At this point of the offseason, trying to guess what's inside suitcases for cash prizes may be more fruitful for players involved in messy contract situations than actually negotiating with their own teams.
Some of the league's biggest names are skipping minicamps and workouts. Three other players who are under contract — Wes Welker, Maurice Jones-Drew and Darrelle Revis — are angling for larger paychecks.
Expect movement on the contract front as the NFL preseason approaches. Teams have until July 16 to sign franchise players to multiyear extensions. After that deadline, long-term contracts cannot be reached until the 2013 offseason.
Let's play an NFL version of "Deal or No Deal" by projecting whether nine of these affected players will reach new agreements or have to face an uncertain football future.
New England WR Wes Welker
Current contract status: Signed one-year franchise tender of $9.4 million. This was a "good-faith" move on Welker's end after he skipped the opening of New England's offseason program.
Last contract: Five years for $18 million with a $5.5 million signing bonus after being acquired in a 2007 trade with Miami.
Background: Since joining the Patriots, Welker has proven to be one of the NFL's biggest bargains. He has more catches over the past five seasons (554) than any other wide receiver.
Deal or no deal?: No deal. The Patriots showed where Welker is on their priority list when tight end Rob Gronkowski recently signed a six-year, $54 million extension despite having two years remaining on his rookie pact. Welker began outplaying his initial Patriots contract before the ink was dry but his agents made no headway in negotiating a restructured deal. At age 31, New England's hesitation to give Welker a long-term contract at this point is understandable. Never say never with the ultra-secretive Patriots, but the most likely scenario has Welker hitting the free-agent market in 2013.
Detroit DE Cliff Avril
Current contract status: Unsigned franchise tender of $10.6 million.
Last contract: Avril signed a one-year, $2.61 million deal as a restricted free agent in 2011. As a 2008 third-round draft pick, Avril's rookie contract totaled $1.64 million for three seasons.
Background: Avril has improved in each of his four NFL seasons. According to STATS LLC, Avril is the only player who hit thresholds of 19.5 sacks, nine deflected passes, seven forced fumbles and four fumble recoveries over the past two years.
Deal or no deal?: "It's a very complicated deal," Lions general manager Martin Mayhew told Detroit media at last week's minicamp where Avril wasn't in attendance. "It takes time to get some of these deals done." With the July 16 deadline fast approaching, the Lions had better hurry. At only 26 years old, Avril should command upwards of $30 million in guaranteed money as part of a long-term contract. Detroit, though, has to balance Avril's situation with the contract status of three superstar players. Wide receiver Calvin Johnson got his payday earlier this offseason when inking an eight-year, $150.5 million deal that included $60 million guaranteed. The Lions also need salary cap flexibility to extend the deals of quarterback Matt Stafford and defensive tackle Ndamukong Suh before both are set to become free agents in the 2015 offseason.
Baltimore RB Ray Rice
Current contract status: Unsigned franchise tender of $7.7 million.
Last contract: Rice's four-year rookie deal was worth $2.8 million.
Background: Running backs have the shortest shelf-life of any position so it's easy to understand why the 25-year-old Rice has refused to sign his tender offer. Rice has rushed for 1,200-plus yards the past three seasons while also averaging 72 catches out of the backfield.
Deal or no deal?: Deal. Ravens owner Steve Biscotti recently described contract talks between Rice and his agent as "close." I think we're heading somewhere," he said. That "somewhere" will probably land Rice a multiyear deal that averages between $9 million and $10 million a season. The run-heavy Ravens desperately need Rice in the fold, especially with no comparable replacement waiting in the wings.
Chicago RB Matt Forte
Current contract status: Unsigned franchise tender of $7.7 million.
Last contract: Forte's four-year rookie deal was worth $3.8 million.
Background: Forte and the Bears became embroiled in an ugly contract dispute that went public last season. According to the Chicago Tribune, then-Bears general manager Jerry Angelo offered a multiyear deal that averaged $6 million a season with $15 million guaranteed. Forte was seeking $8 million a season and $20 million guaranteed.
Deal or no deal?: No deal. Forte's agent has seemingly enjoyed no more success dealing with new general manager Phil Emery than he did with Angelo. The Bears braced for a potentially lengthy Forte holdout in March when signing ex-Oakland running back Michael Bush to a four-year, $14 million deal. However, the bruising Bush doesn't have the same elusiveness or pass-catching skills as the 26-year-old Forte. Forte's desire for long-term financial security was underscored last season when he suffered a knee injury that sidelined him for the final four games.
New Orleans QB Drew Brees
Current contract status: Unsigned franchise tender of $10.6 million.
Last contract: A six-year, $60 million free-agent deal in 2006.
Background: It became obvious two seasons ago that Brees was in line for a new contract after he led New Orleans to victory in Super Bowl XLIV. But the Saints and their record-setting quarterback remained far enough apart on his value that New Orleans was forced to slap an exclusive franchise tender on Brees that guaranteed his services for 2012. By doing so, the Saints were hamstrung under the salary cap while watching All-Pro left guard Carl Nicks leave in free agency for a mega-deal with NFC South rival Tampa Bay.
Deal or no deal?: Deal. Besides trying to finalize a per-year average that will likely settle in the $20-million range, it's believed contract structure and the amount of guaranteed money involved have caused the impasse to continue. Not getting an extension done before the July 16 deadline would be another offseason misfire for a team coping with the fallout from a bounty scandal. The Saints already have enough obstacles to overcome without suspended head coach Sean Payton to have Brees' uncertain future in New Orleans become another distraction during the 2012 campaign.
Pittsburgh WR Mike Wallace
Current contract status: Unsigned restricted free-agent tender of $2.7 million.
Last contract: Wallace's three-year rookie deal was worth $1.7 million.
Background: Having posted two straight 1,000-yard receiving seasons, the 25-year-old Wallace has emerged as one of the NFL's top young wide receivers. But rather than designate him a franchise player and guarantee a $9.4 million 2012 salary, the Steelers tendered Wallace as a restricted free agent under the belief that he wouldn't sign an offer sheet elsewhere. The gamble paid off. No interested suitor was willing to surrender a first-round pick for Wallace's services.
Deal or no deal?: No deal. Because he didn't sign the tender offer by Friday's NFL deadline, the Steelers could have lowered Wallace's 2012 salary to $577,000. Pittsburgh opted against it, but that wasn't meant as an olive branch in negotiations. The Steelers, which are dealing with a tight salary cap, are likely to let Wallace leave in 2013 while focusing on extensions for younger receivers who may come at a cheaper price like Antonio Brown and Emmanuel Sanders. Pittsburgh also could use a franchise tag on Wallace next season.
Kansas City WR Dwayne Bowe
Current contract status: Unsigned franchise tender of $9.4 million.
Last contract: Bowe's five-year rookie deal was worth $9 million.
Background: The Chiefs opted to place their franchise tag on Bowe rather than cornerback Brandon Carr, who bolted for a five-year, $50.1 million offer from Dallas. Bowe hasn't inked the tender and skipped the team's recent minicamp, where a new offense is being installed.
Deal or no deal?: No deal. The Chiefs have a replacement No. 1 wideout waiting in the wings in 2011 first-round pick Jon Baldwin, who has earned raves for his effort in the team's offseason workout program. Despite posting standout statistics the past two seasons, questions about Bowe's maturity have made Kansas City hesitant to offer a long-term deal that includes the kind of guaranteed money he would be seeking.
Jacksonville RB Maurice Jones-Drew
Current contract status: Signed a five-year, $31 million contract in 2009 that included $17.5 million guaranteed. Jones is slated to earn base salaries of $4.5 million in 2012 and $5 million in 2013.
Background: With three consecutive seasons of at least 1,300 rushing yards – including a league-leading 1,606 in 2011 -- Jones-Drew believes he has outplayed a contract that now lacks in value compared to newer deals signed by other elite rushers like Adrian Peterson and LeSean McCoy. To make his case, Jones-Drew has not attended the team's offseason workouts under new head coach Mike Mularkey even at the risk of being fined $60,000.
Deal or no deal?: No deal. Jaguars general manager Gene Smith said as much recently when telling the Florida Times-Union, "He has a contract with two years left. We expect him to fulfill those obligations." Jones-Drew, 27, has little leverage and the Jaguars don't seem inclined to trade their top player. His absence, though, will make it much more difficult for Mularkey to groom second-year quarterback Blaine Gabbert while trying to improve one of the NFL's worst offenses.
New York Jets CB Darrelle Revis
Current contract status: Signed a four-year, $46 million extension in 2010 that included $32.5 million guaranteed. That agreement ended a 36-day Revis holdout just before the start of the regular season. Revis is set to earn salaries of $7.5 million in 2012 and $6 million in 2013.
Background: Revis is championed as the NFL's top cornerback and wants to get paid like it every season. That's why Revis recently said he and the Jets have to talk about his financial situation "sooner or later". Revis, though, hasn't skipped minicamps or offseason workouts to protest.
Deal or no deal: No deal. The Jets have paid Revis handsomely the past two seasons and $7.5 million for the 2012 campaign is nothing to sneeze at. Any future conversations between the Jets and Revis' agents will probably be laying the groundwork for a new deal in 2013.

 
---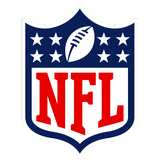 Get more from National Football League
Follow your favorites to get information about games, news and more
---