National Football League
National Football League
Where NFL negotiations stand today
Published
Jul. 19, 2011 1:00 a.m. ET

An update on labor negotiations between the NFL and its players:
Tuesday's agenda: Under the auspices of Magistrate Judge Arthur Boylan, representatives from both sides are meeting again in New York City in hopes of finalizing a new 10-year collective bargaining agreement. That CBA would then be presented Wednesday for a vote among NFL Players Association representatives as well as the 10 players suing the league in the Brady v. NFL antitrust lawsuit.
If both parties approve passage, NFL owners would vote Thursday on the CBA at a special meeting in Atlanta. Although consent is needed from at least 24 of the 32 team owners, the CBA will likely be approved and the four-month lockout lifted as early as Friday.
What could derail labor peace?: There are a few sticking points. The biggest to surface publicly: Players reportedly are demanding the NFL include $320 million in compensation for benefits that weren't paid during the 2010 campaign. Such withholding was allowed by the NFLPA as part of the previous CBA but has still left a bad taste in the mouths of some players. So did the NFL's suspension of paid medical benefits during the lockout. That has forced players to pay out-of-pocket expenses through COBRA for their own health care.
The rubber-stamping of a new CBA among the 10 Brady v. NFL plaintiffs also isn't guaranteed. Yahoo Sports reported Tuesday that agents for two players — New England guard Logan Mankins and San Diego wide receiver Vincent Jackson — are asking their clients receive $10 million each in compensation or have the franchise tag lifted by their respective teams so they can become unrestricted free agents.
The Brady v. NFL lawsuit seeks major damages from the league for alleged antitrust violations. Although the lawsuit will assuredly be dropped if a new CBA is passed, plaintiff attorneys still filed a request in Minnesota district court Monday asking for a summary judgment against the NFL that the lockout is illegal. A hearing is set for Aug. 29.
How soon will the free-agent signing period begin?: So quickly that the NFL is planning an immediate CBA meeting for team personnel departments in Atlanta should the labor deal gain approval. A Friday start date for some signings is possible, but NFL teams also could be given the weekend to digest all the new personnel rules and procedures.
Initially, a three-day widow is expected to open for teams to sign undrafted college rookies and exclusively negotiate contract extensions with their own veterans set to become unrestricted free agents. The opening of the free-agent market would then follow. Trades would be permitted again, as well.
"It is about to get crazy," one NFL head coach told FOXSports.com on Monday.
Unless the NFL cancels its Hall of Fame preseason opener — something it desperately wants to avoid — St. Louis and Chicago will be especially pinched by these timelines. Both teams may already have opened training camp by the time free agency begins. The Rams and Bears also will be further rushed to sign their rookie draft classes.
What if talks fall apart?: The two sides may not come close to a new CBA again for some time. The NFL would be forced to start cancelling preseason games, threatening an on-time start to the regular season. Losing the entire five-week slate of exhibitions would cause an estimated $800 million revenue hit. That financial loss would figure into future CBA negotiations and further complicate the process. Both sides would also find themselves exposed to the impact of pending legal decisions that would affect their negotiating power.
---
---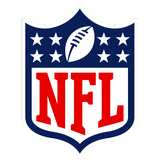 Get more from National Football League
Follow your favorites to get information about games, news and more
---