National Football League
National Football League
What you need to know about the NFL Combine
Published
Feb. 24, 2010 3:21 p.m. ET

The 2010 NFL Scouting Combine kicks off Thursday afternoon in Indianapolis. Described by many as an NFL "meat market," the combine will feature 300-plus NFL draft prospects working out for pro scouts, general managers and 150-plus members of the media. Prospects will be poked, prodded, measured and graded in everything from 40-yard-dash times and weightlifting prowess to a battery of psychological and mental tests.

Does the NFL Combine matter? Very much so. A good combine performance (see: Mike Mamula, 1995; Vernon Davis, 2006) can bump a prospect's draft status and secure him millions of dollars in first-round money. A particularly bad combine performance (see: Maurice Clarett, 2005; Davone Bess, 2008) can cost a player a coveted draft placement, endorsement deals and, ultimately, a big-time rookie contract.

Essentially, the combine serves as the ultimate job interview — except instead of wearing a suit, you spend the bulk of the time in your underwear or athletic shorts.

Need to get caught up on all you need to know heading into this year's combine? Look no further.

Five biggest storylines

1. Tim Tebow: Two summers ago, I stuck by a self-imposed ban on saying Brett Favre's name until he was actually on an NFL roster. The media coverage was just too much. I didn't need to join in. As much as I'd like to do to the same for Tebow, I can't. His draft saga is too damn interesting, his situation too unique.

Arguably the most decorated and celebrated college athlete of all time, Tebow enters this week's combine as a complete NFL enigma. Is he a quarterback worthy of a top 20 draft pick? Or is he a fourth-round draft choice best used as an H-back or tight end? You can tell me either option right now and I'd buy it.

On Tuesday, Tebow announced he won't be participating in any throwing drills in Indianapolis, but will be in attendance for all other tests, measurements and interviews. He'll unveil his newly formed throwing motion — something he has been working on with a crack team of professional quarterback and throwing experts since January's Sugar Bowl — at his pro day on March 17 in Gainesville. Tebow won't throw a single football at Lucas Oil Stadium this week, but will undoubtedly be the top storyline throughout.

2. Suh or McCoy: Both the St. Louis Rams and Detroit Lions have dire needs along their defensive lines and just so happen to have the No. 1 and 2 overall picks in April's draft. Both are expected to take defensive tackles with those selections. Fortunately for the two struggling franchises, two Big 12 standout defensive tackles are at the head of the 2010 draft class.

Nebraska's Ndamukong Suh and Oklahoma's Gerald McCoy hit town with high expectations to fufill. Both players are absolute beasts. Though the highly decorated Suh enters the combine as the favorite to go first overall, some scouts and draftniks seem to like the 6-foot-4, 300-pound McCoy as a pro player more. Suh has been working out with former U.S. Olympic track gold medalist Michael Johnson; McCoy has been preparing for weeks at the prestigious Athletes Performance training facility in Phoenix.

It was news in the football world when NFL Network draft analyst Mike Mayock pegged McCoy over Suh on his draft board in early February. Slowly but surely, that bandwagon is picking up steam. Will everyone be on board after this week?

3. The Speed Demons: Tennessee Titans 2,000-yard running back Chris Johnson put his name on the NFL map when he famously ripped off an eye-popping 4.24 40-yard dash in the 2007 combine. The 4.24 remains the fastest recorded electronic time for a running back. Though there wasn't video footage of either feat, it's said both Deion Sanders and Donte Stallworth ran sub-4.2 40s during their combine workouts. Who are the speed demons this year?

Two track stars — Clemson's Jacoby Ford and LSU's Trindon Holliday — are the key names to watch. Ford, a receiver, supposedly ran an unheard-of 4.126 at the Fork Union College Coaches Combine in 2005. The 5-5 Holliday, meanwhile, referred to as "the fastest man in SEC history" by CBS play-by-play man Verne Lundquist throughout his college career, has been clocked running a 4.27. Neither player enters combine week considered a first- or second-round pick. Run a sub-4.3 40, and see how quickly that can all change. Just ask Mr. Johnson.

4. To be Blount: Few players in Indianapolis have been through a more tumultuous past eight months than former Oregon running back LeGarrette Blount. Suspended for punching a Boise State player after an opening-night loss on national television, Blount quietly went about his business in repairing his image and salvaging his tarnished football life over the next several months. By the end of the 2009 season, Blount was back on the Ducks squad and scoring the decisive touchdown in Oregon's Rose Bowl-clinching victory in the Dec. 3 Civil War against Oregon State.

Blount enters the combine as indisputably one of the highest-rated short-yardage backs in this draft class and has unquestioned physical attributes. But with such a high standard and value placed on "character" these days, his NFL future remains unknown. Teams will dissect Blount this week like a frog in high school biology class. The RB opted not to attend the Rose Bowl media session back in December because he didn't want to spend the day answering questions about "The Punch." But it's all NFL front office personnel will want to ask him about this week. Will he wilt under the pressure?

5. The "Next" Guy: Barring a jaw-dropping week of workouts (see: Joe Flacco, 2008), it's safe to assume two players who won't be performing in Indianapolis — Oklahoma's Sam Bradford and Notre Dame's Jimmy Clausen — will be the top two quarterbacks taken in April's draft. But who will be No. 3? Right now, it's still a wide open race between NCAA all-time wins leader Colt McCoy out of Texas, fast-rising Central Michigan quarterback Dan LeFevour, Cincinnati's Tony Pike and that Tebow kid out of Florida.

Millions of dollars will be the difference between being the third quarterback taken (likely in the second round) and the fifth (likely in the fourth round). May the best gunslinger win.

Five trends to look for in the 2010 draft

1. Interior offensive linemen: It's rare to see interior linemen selected in the first round of the draft. There are exceptions, of course (Eric Wood in '09, Branden Albert in '08, Nick Mangold in '06), but for the most part, left and right tackles go in the first round, with guards and centers off the boards in the following rounds. This year? I count four interior offensive linemen —Idaho's Mike Iupati, UMass' Vladimir Ducasse, Florida's Maurkice Pouncey and Ole Miss's John Jerry — who could all go in the first round. Look for all four to jockey for position during combine drills this week.

2. Pass-catching tight ends: It's no coincidence that Dallas Clark, Antonio Gates, Jason Witten, Visanthe Shiancoe, Dustin Keller, Brent Celek and Jeremy Shockey — eight of the top receiving tight ends in football — played on playoff teams last season. A reliable pass-grabbing tight end is essential in today's NFL. This fact could greatly benefit Oklahoma's Jermaine Gresham, Florida's Aaron Hernandez and Arizona's Rob Gronkowski come draft day.

3. 3-4 OLB rush specialists: With more teams moving to the 3-4 defensive scheme, players who are versatile enough to move from the college 4-3 defensive end to the NFL 3-4 outside linebacker spot are invaluable. LaMarr Woodley left Michigan in '07 as one of the top defensive ends in all of college football. He's one of the NFL's best outside linebackers. Larry English of the Chargers is another 4-3/3-4 OLB hybrid who has found success on the next level. It's not all success stories, though. Check out former sixth overall selection Vernon Gholston's career stats with the Jets (two seasons, zero career sacks).

Guys to look for in this draft class? Clemson speed demon Ricky Sapp, Michigan sack man Brandon Graham, TCU All-American Jerry Hughes and Texas defensive superstar Sergio Kindle. All four men's pass-rushing skills will be put to the test in Indianapolis this week.

4. The athletes: Whether it's Devin Hester, Josh Cribbs, Wes Welker or Julian Edelman, it seems as if year after year players considered "too small" or ill-suited for the NFL emerge as playmakers when put on the right team in the right situation. Draft boards be damned.

This year, running back/wide receiver hybrid Dexter McCluster, the aforementioned Holliday and little-known Appalachian State QB Armanti Edwards are names to watch in Indy. None of these well-rounded, accomplished college players quite fits the NFL square peg, but all three can (and most likely will) make an instant impact at the next level.

5. Doctor's notes: Perhaps more than any other draft class in recent memory, there are accomplished college prospects entering the 2010 draft with serious lingering medical conditions. Doctors, GMs and team personnel will be forced to assess players' health, their potential value and whether/where they want to take calculated risks on various players on the mend.

Jermaine Gresham, the consensus top tight end in this draft, missed all of '09 after tearing the ACL in his left knee. Arizona tight end Rob Gronkowski missed the end of the season with serious back issues. Meanwhile, arguably the top three quarterbacks — Notre Dame's Clausen, Oklahoma's Bradford and Texas' McCoy — are coming off rather noteworthy surgeries or injuries. Minnesota wide receiver Eric Decker, a guy I would have had going in the first round had he been healthy, won't be on the football field until summer after tearing ligaments in his foot late last season.

Five small-school guys you'll be familiar with by this time next week

1. CB Akwasi Owusu-Ansah , Indiana ( Pa. ): The Ghana-born Akwasi's name first name means "Born on Sunday". Fitting for a corner that flat out dominated Division II for four years at IUP and is set to make an impact in the NFL. Coming off a torn labrum, the 6'1, 205-pound specimen is considered one of the more curious prospects in this draft. He's spent the past few weeks in Naples, Fla., in Clif Marshall's Ignition program going up against Cincy WR Mardy Gilyard and working on technique.

2. QB Armanti Edwards, Appalachian State: A four-year starter at Appalachian State, the only FCS player with more career yards than Edwards is Steve McNair. A two-time Walter Payton Award winner, Edwards may project better as a receiver in the NFL than as a quarterback. He should turn some heads in Indy.

3. WR Andre Roberts, The Citadel: Roberts greatly improved his draft stock with an outstanding performance throughout Senior Bowl week. The highlight of his breakout week came on a leaping catch over two defenders in the third quarter of the actual game.

4. RB Joique Bell, Wayne State: At 223 pounds, Bell is a wrecking ball between the tackles. His speed remains a question mark, though. If he comes out and excels in the 40 and some of the shuttle and cone drills, his draft stock will greatly improve.

5. OT Jared Veldheer, Hillsdale: Rumored to run a 4.88 40, the 320-pound Hillsdale graduate is expected to turn some heads in Indy. The physical skills are there. Is the footwork?

Five best drills to watch during NFL Network's draft coverage

1. The 40-yard dash: A player's career can be made — or destroyed — in a flash. An above average running back can usually time in the 4.40-4.6 range.

2. Bench press: How many times can a player put up 225 pounds in one sitting? A solid defensive end can usually put the plates up 30 to 33 times.

3. The gauntlet: A wide receiver or a tight end gets a pass from a coach, catches the ball and drops it. He then runs across the field and catches five passes in a row — back to back to back to back to back — from five different quarterbacks across the field. It's all hand-eye coordination.

4. The speed turn drill: A defensive back starts at the line of scrimmage, backpedals five yards, then runs forward five yards and then is told to run in a certain direction. At approximately 15 yards, the defensive back is asked to look up and locate a football. What kind of ball skills do you have? The speed turn drill gives an indication.

5. Three-cone drill: Three cones are in an L-shape and the player goes five yards to the first cone and back, then to the second cone and back and then runs a loop around the third cone, switches direction and comes back around the second cone. Got all that? A shifty running back/wide receiver can usually do a three-cone drill in 6.5 to 7.0 seconds.

Five potential character "red flags"

1. DE Carlos Dunlap, Florida: Astounding physical presence, but incredibly poorly timed December DUI just days before the SEC Championship Game raised several eyebrows.

2. WR Riley Cooper, Florida: Tebow's college roommate was criticized for what was described as a "half-hearted effort" during Senior Bowl practice week. If you're not going to give it your all in front of scouts during Senior Bowl week, then what's the point of even coming?

3. WR Dez Bryant, Oklahoma State: The uber-fast wide-out/return man was suspended by the NCAA for a questionable relationship with NFL great Deion Sanders and potential links to an agent. His appeal was denied when it was determined Bryant "actively and deliberately concealed, omitted or provided inaccurate or false information" to the NCAA.

4. WR Mike Williams, Syracuse: The talented wide-out missed the Orange's 2008 season with academic issues then oddly left the team under strange conditions in the middle of the '09 campaign.

5. RB LeGarrette Blount, Oregon: "The Punch."

Five teams to watch this week

1. Jacksonville Jaguars: There are still some folks out there who think the Jaguars would be willing to roll the dice on Tebow at 10th or 11th overall (depending on a coin flip). The Jags are financially strapped, and the former Heisman winner and local star would no doubt sell merchandise and put butts in the seats. But can he play football at the next level? Is he worth first-round guaranteed money?

2. New England Patriots: The Pats have four picks in the first two rounds this year. In recent drafts, New England has traded down time and time again, loading up on later rounds and future picks. Is this the year they actually use their selections?

3. Chicago Bears: The Bears have only one pick — a third rounder — in the first three rounds. You better believe they're going to make the most of it. Look for new offensive coordinator Mike Martz to weigh in on this one.

4. Seattle Seahawks: With a new front office and coaching staff (which is seemingly entirely made up of recent ex-college coaches), which direction will Pete Carroll take the Seahawks? Courtesy of the Alphonso Smith trade with Denver last year, Seattle has two of the first 14 picks in the draft.

5. Washington Redskins: There's new management, a new coach and new offensive and defensive coordinators in town. Will there be a new quarterback, too?

Five bold combine predictions

1. Jacoby Ford puts on a show in the 40-yard dash and breaks the 4.25 mark.

2. Ndamukong Suh outshines Gerald McCoy and solidifies his first overall status.

3. USC safety Taylor Mays blows scouts away with his speed and sneaks right back into the top 15.

4. USF defensive end Jason Pierre-Paul doesn't quite put on the performance Todd McShay and Mayock are expecting and remains a late first-round pick, not a top 10 one.

5. Even without throwing a football, Tim Tebow still manages to improve his draft stock, impressing scouts and just about every NFL personnel man he comes into contact with.

---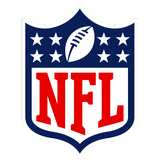 Get more from National Football League
Follow your favorites to get information about games, news and more
---