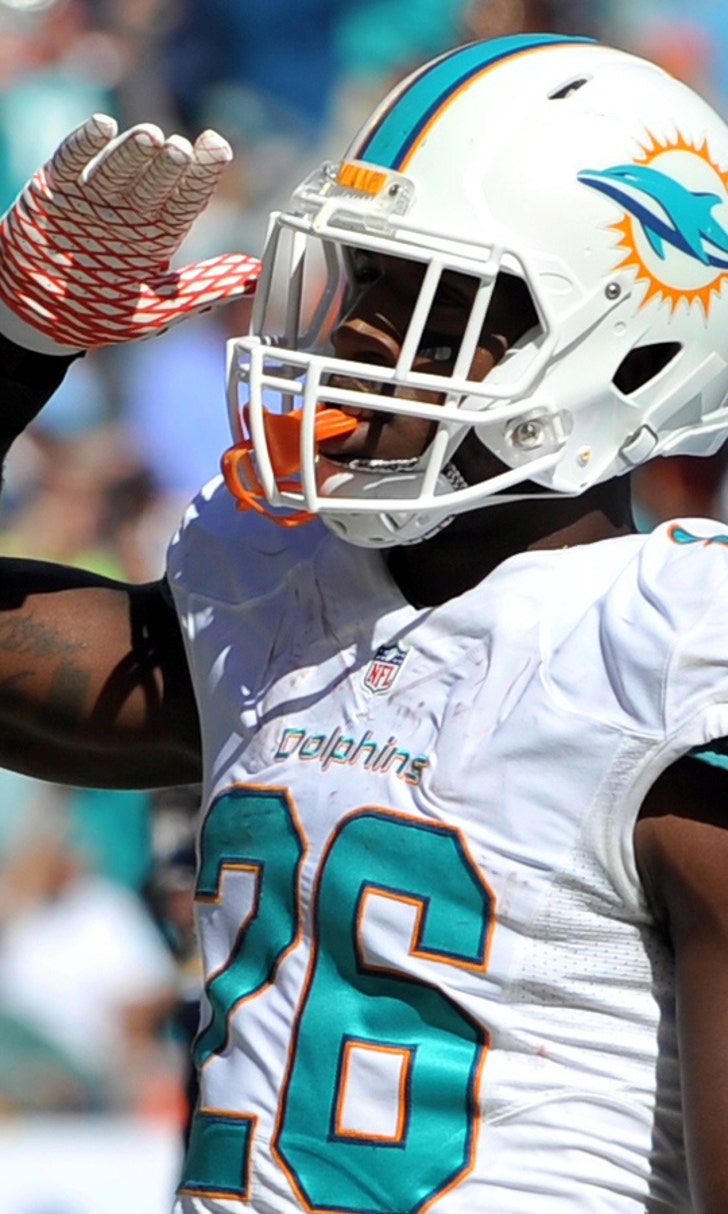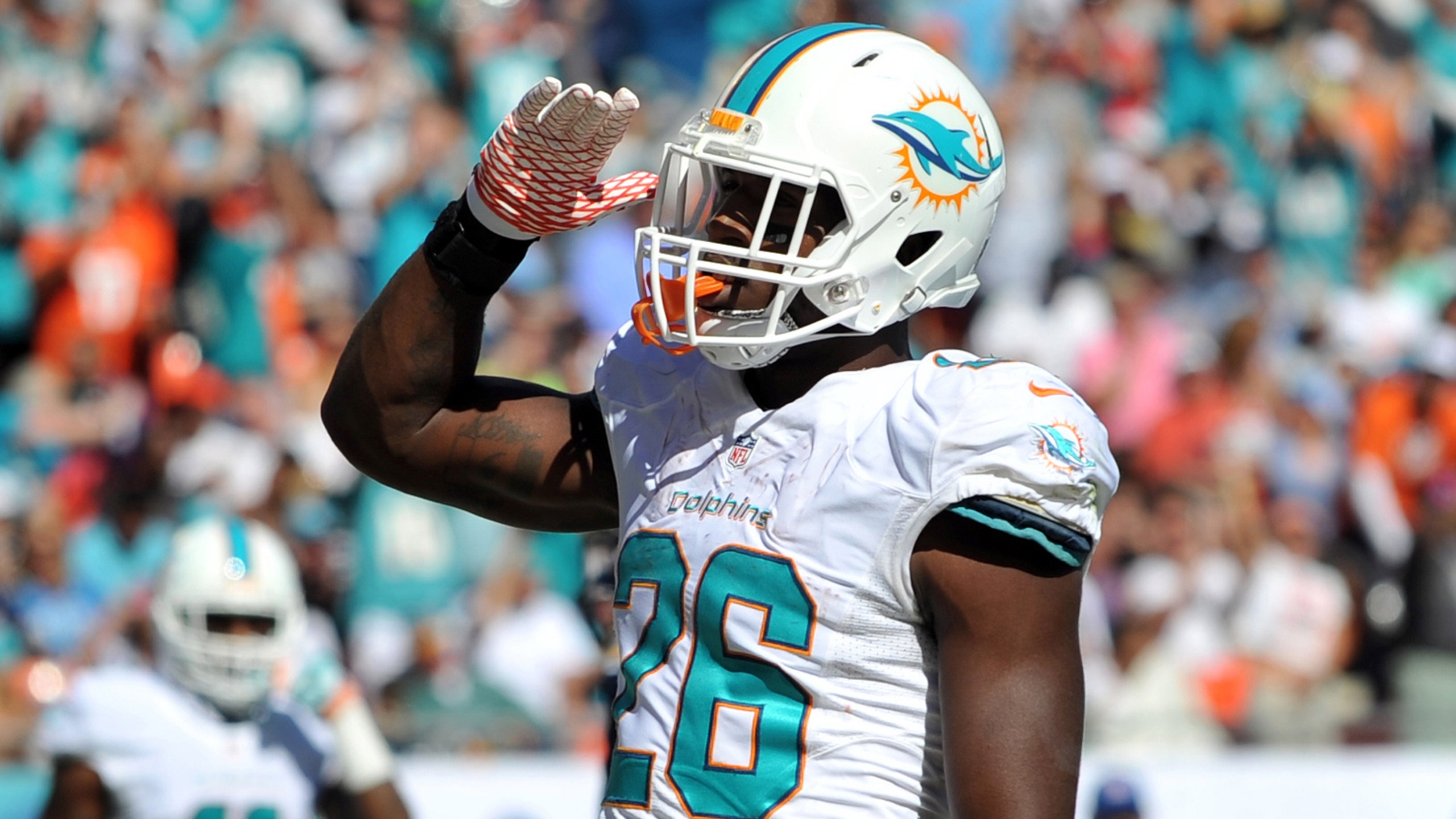 What Adam Gase's hiring could mean for Lamar Miller's future in Miami
BY Cameron DaSilva • January 11, 2016
The Miami Dolphins officially hired their next head coach on Saturday, bringing in former Chicago Bears offensive coordinator Adam Gase. He's the youngest current head coach in the NFL and has worked with the likes of Peyton Manning and Jay Cutler in the past three seasons. 
His next quarterback will be Ryan Tannehill, but as of now, he likely doesn't know who the team's running back will be. The main reason for that is because starter Lamar Miller is set to be a free agent in March and may choose to test the market. 
Miller has been underutilized during his time in Miami despite posting one of the best yards-per-carry averages in the NFL. That could lead him to find a team that gives him more carries, which he's said he wants. 
Gase will be Miller's third head coach in four seasons if he chooses to return in 2016, which isn't something any player wants to go through. However, statistics suggest that Gase could focus on the run more than any Dolphins coach has during his time in Miami.
Since 2013, Gase's offenses have ranked 11th, 12th and sixth, respectively, in rushing attempts per game. Miami's ranks in that same span are very different. They were 29th, 22nd and 32nd, respectively, since 2013.
Gase plans to call the plays in Miami, and those numbers show that he'll likely pay much more attention to the run. That doesn't mean their rushing attack will be more effective, though. His offense ranked 20th in yards per carry in 2013 and 2014, and was 19th in 2015. Conversely, Miami was 17th in 2013, second in 2014 and ninth in 2015 -- largely due to Miller's effectiveness.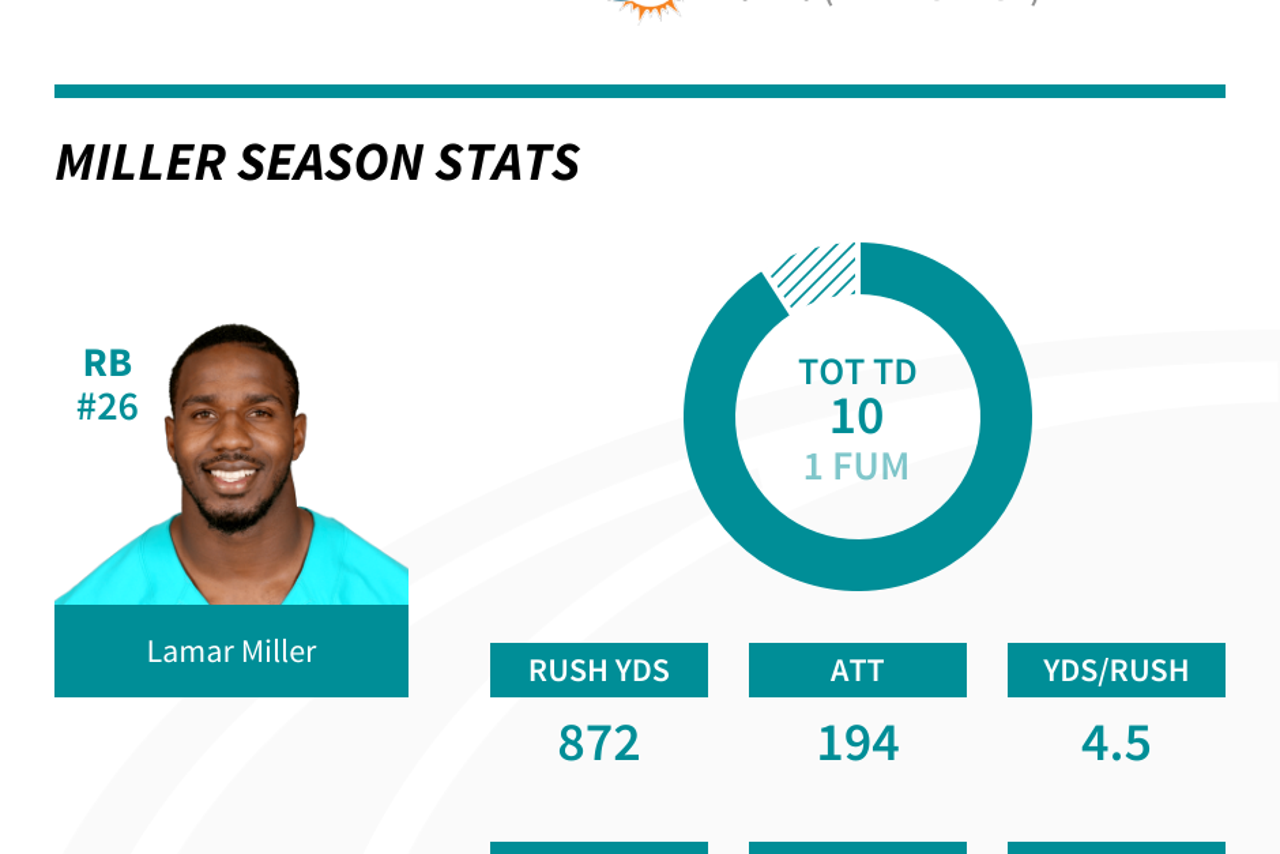 Does that mean Miller is more likely to stay in Miami with Gase coming to town? It could, but nothing's certain. Joe Philbin and Dan Campbell doomed him with their decisions to give him very few carries each game, which is the exact opposite of what any running back wants. 
On the other hand, Gase has had a history of using multiple running backs rather than just one workhorse. He gave rookie Jeremy Langford plenty of carries in 2015, even after Matt Forte returned from injury. In 2013, Montee Ball took carries from Knowshon Moreno. Ronnie Hillman did the same to C.J. Anderson in 2014.
That could be the case for the Dolphins in 2016 with Jay Ajayi emerging as a talented back as a rookie in 2015. He undoubtedly took touches away from Miller, and there's little reason to think he won't do the same next season.
Gase's hiring alone won't keep Miller in Miami, but it definitely helps. He gives the run game much more attention than Philbin and Campbell did, and that's exactly what Miller is looking for. It's just a matter of whether or not Miller wants a fresh start elsewhere, despite South Beach being his hometown.
---
---