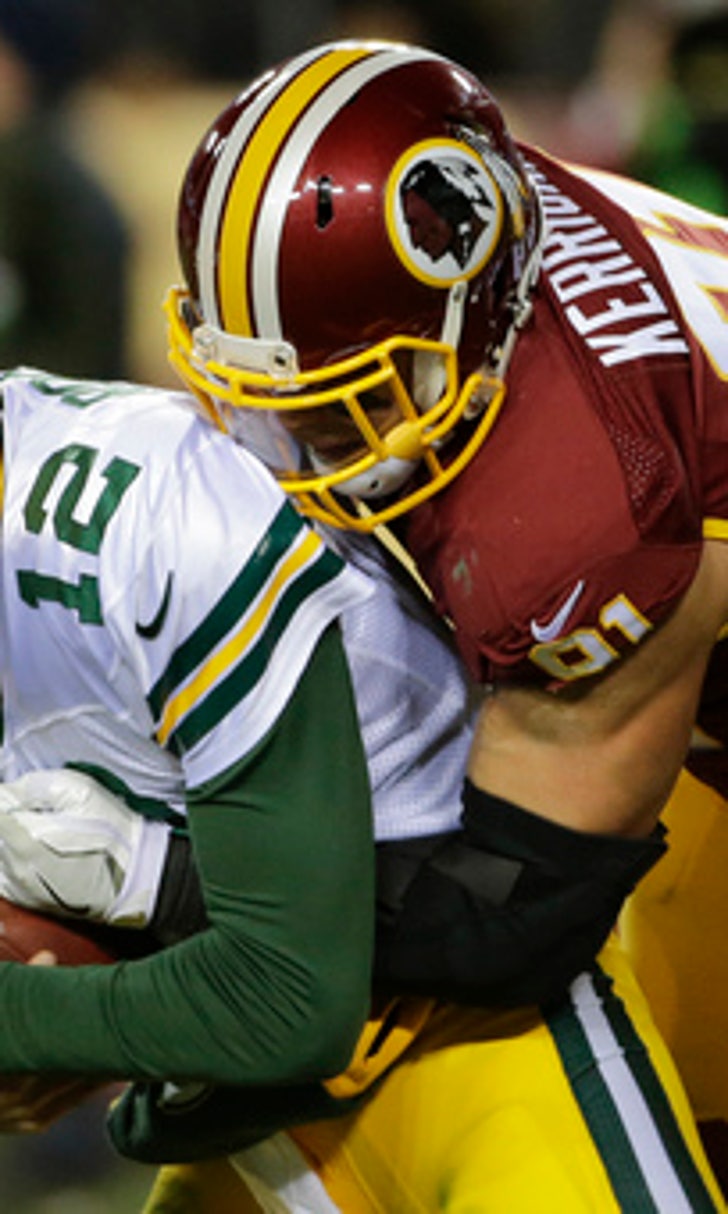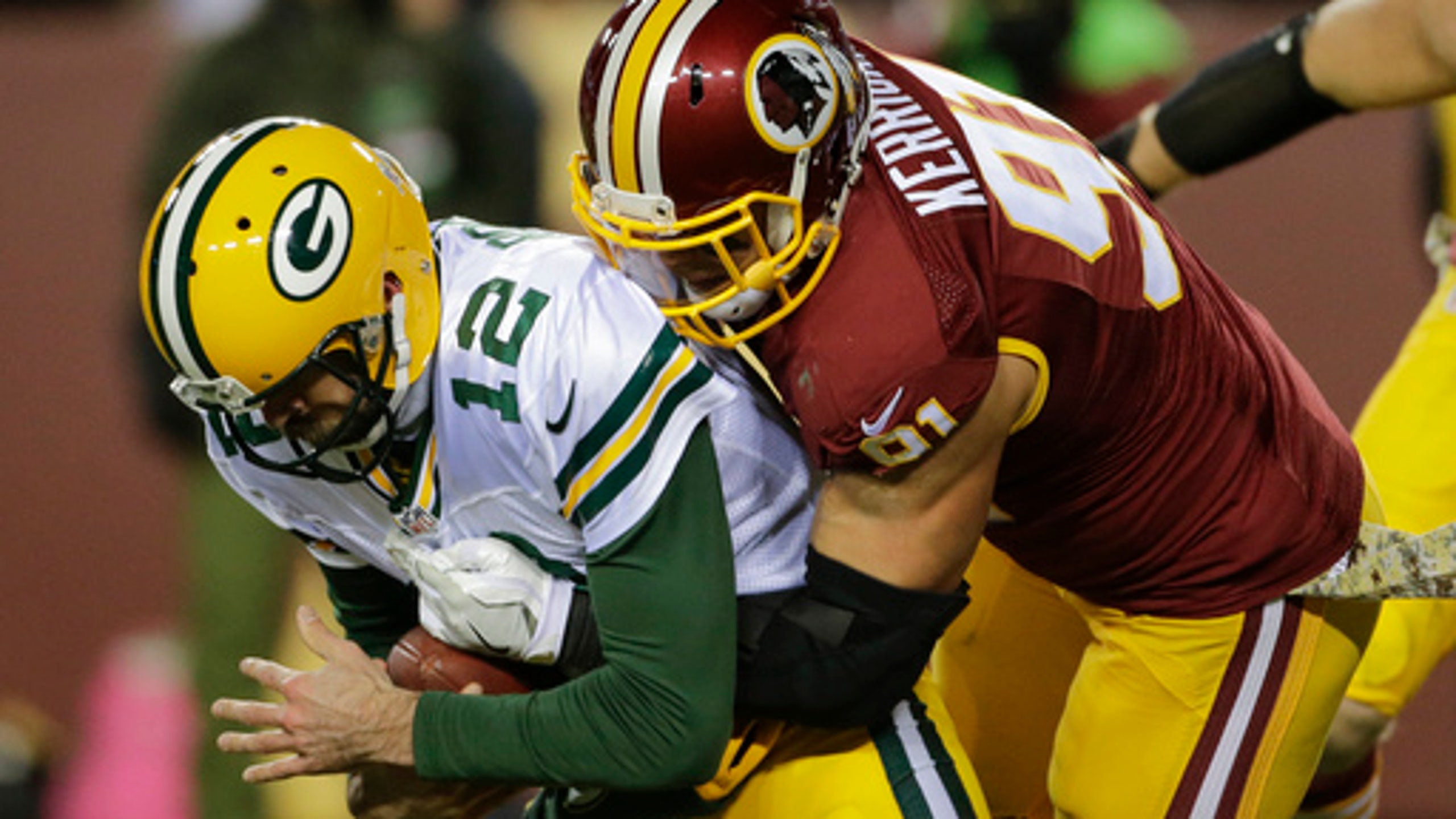 'We want Dallas!' Skins go to Big D after 42-24 win vs. Pack
BY foxsports • November 21, 2016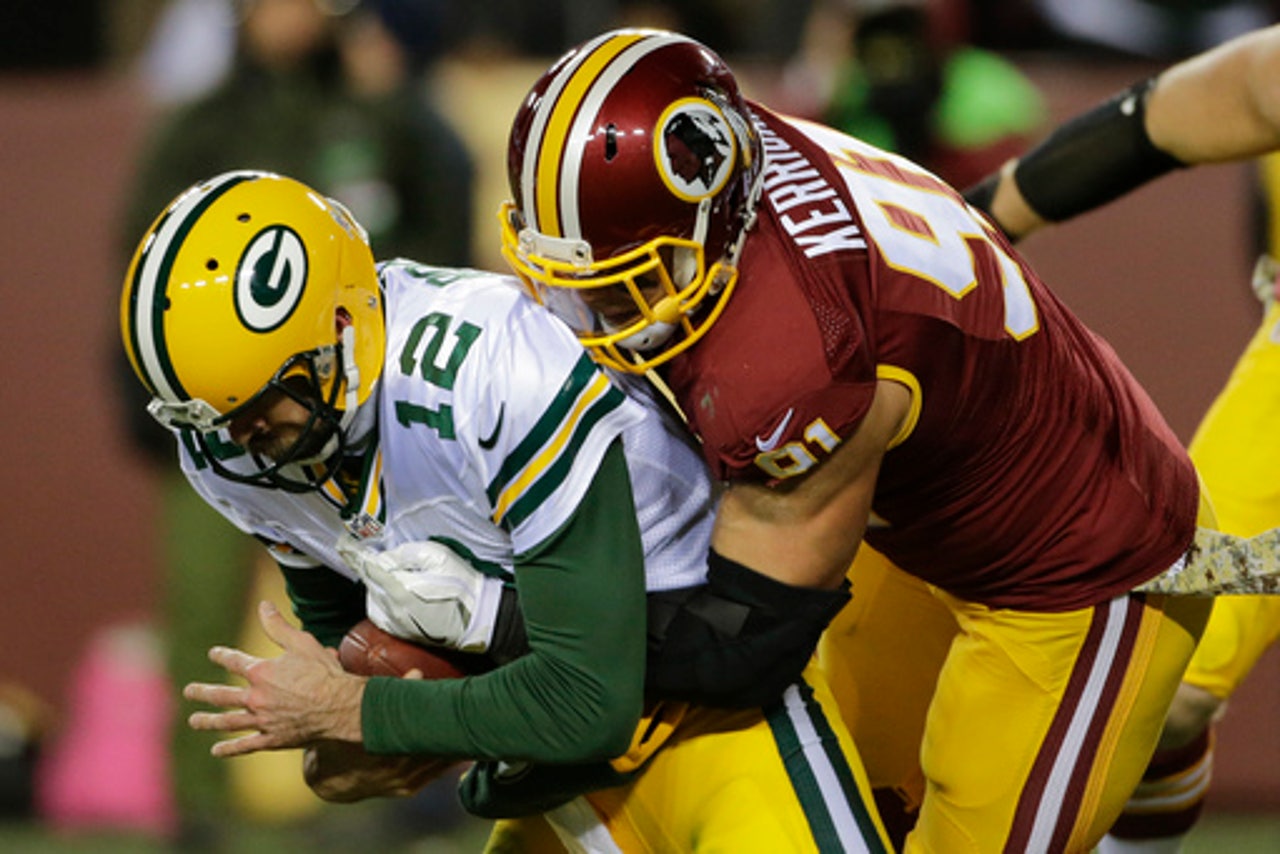 LANDOVER, Md. (AP) As the chants of ''We want Dallas! We want Dallas!'' reverberated through the stadium, it was clear Washington Redskins fans already were looking forward to a Thanksgiving Day showdown against the NFC East-leading Cowboys.
Redskins players were ready to think about what's ahead, too.
''A quick turnaround week,'' Redskins wideout DeSean Jackson said. ''Everybody's focused on this next game coming up. It's going to be another big one.''
Thursday's game at Dallas - the current division leader hosting last season's division champion - would not have been as meaningful had Washington (6-3-1) not won for the sixth time in eight games by beating the Green Bay Packers 42-24 on Sunday night.
''It's great to be playing the way we're playing,'' Redskins quarterback Kirk Cousins said, ''and it's just a matter of doing it again this Thursday against a very good football team.''
Cousins was good as can be against Green Bay (4-6), going 21 of 30 for 375 yards with three touchdowns and no interceptions, leading a Redskins offense that produced two 100-yard receivers (Pierre Garcon and Jamison Crowder) and a 100-yard rusher (Robert Kelley) in the same game for the first time in 17 years.
It was Cousins' 17th career 300-yard day, including the postseason, setting a team record.
''If we can get our guy back there playing like that,'' Jackson said, ''we'll be almost unstoppable.''
While Washington heads to Dallas off short rest, Green Bay takes a four-game losing streak into a Monday night game in Week 12 against the Philadelphia Eagles.
''We put ourselves in a tough spot,'' Packers quarterback Aaron Rodgers said. ''So we've got find a way to get a win next week and approach it one week at a time. That's all we've got right now. We're in a tough stretch.''
Here are some things we learned from the Redskins' victory over the Packers:
KELLEY HITS MILESTONE
Undrafted rookie Kelley hadn't had a 100-yard game since a 2010 high school playoff game until rolling up 137 with three TDs against Green Bay. Kelley continues to impress since passing Matt Jones - the former starter who was inactive Sunday - on the depth chart, and if he continues to put up 5.7 yards a carry, opponents are in trouble. ''All those cutbacks I normally do, that wasn't happening tonight, and I think it was the o-line pushing me forward, making lines that I could go straight downhill with,'' Kelley said.
NO WORDS
Green Bay's secondary has a lot of work to do to get things right after putting up little resistance from start to finish. This was the fourth game in a row the Packers allowed at least 30 points. ''We have way too much talent in this locker room to be performing like that. But week in, week out, we're doing it. I'm speechless,'' safety Micah Hyde said. ''That was embarrassing. Gave up way too many big plays. It's frustrating.''
3 AND OUT
Rodgers will want to figure out how to get off to a better beginning against the Eagles after three-and-outs on each of Green Bay's first three possessions at Washington. He went 1 for 5 for zero yards on that terrible trio of drives. While he eventually got going and wound up 26 of 41 for 351 yards with three TDs and no picks, Rodgers lamented that poor beginning. ''We didn't see that coming,'' he said.
DEEP SHOTS
While Rodgers acknowledged the wind affected some throws, Cousins said he has ''always believed that rotation beats wind'' and let it fly with completions of 70, 53 and 44 yards. ''He spun it,'' coach Jay Gruden said. ''He's always been able to knife the ball through the wind. Really. He's been a good quarterback in the rain and the wind. He just has really good release and a good feel for it.''
COOK'S BACK
Packers TE Jared Cook adds an extra dimension to the offense, making a team-high six catches for 105 yards and a score after sitting out the previous six games. ''He's a tough matchup,'' Rodgers said. But Cook also fumbled in the fourth quarter.
---
AP Sports Writer Stephen Whyno contributed to this report.
---
For more NFL coverage: http://www.pro32.ap.org and http://www.twitter.com/AP-NFL
---
Follow Howard Fendrich on Twitter at http://twitter.com/HowardFendrich
---
---