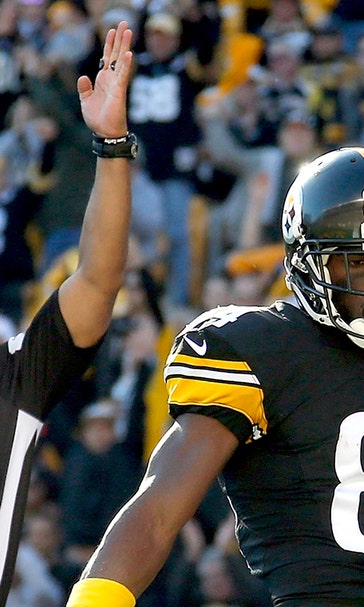 WATCH: Antonio Brown completes flip into end zone with perfect landing
November 15, 2015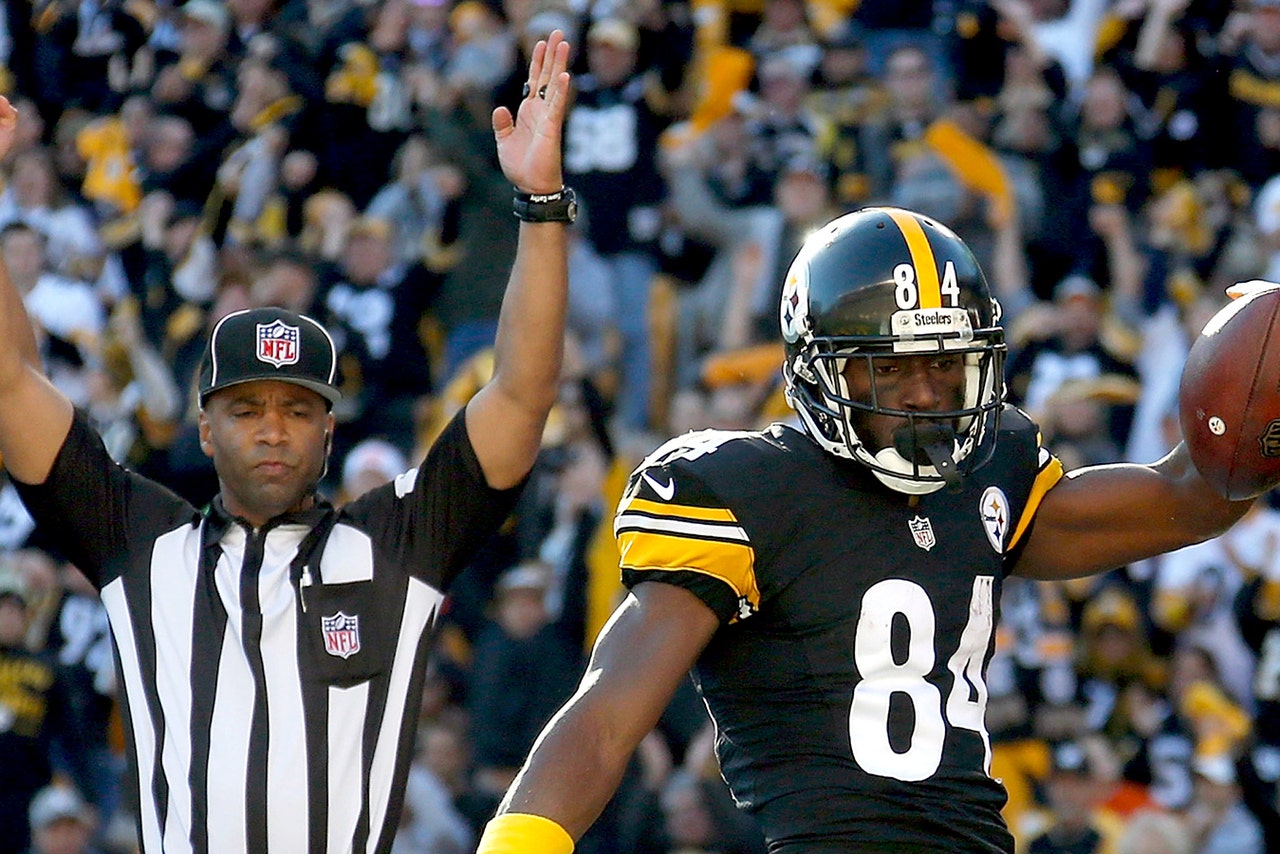 Many NFL players have attempted a front flip into the end zone when scoring a touchdown. None have stuck the landing quite like Steelers receiver Antonio Brown did Sunday.
Brown channeled his inner Mary Lou Retton and landed elegantly on two feet after sprinting to the end for a 56-yard touchdown from Ben Roethlsberger, giving Pittsburgh a 30-9 fourth-quarter lead in a game that ended with the same score. Brown finished with 10 catches for 139 yards and two touchdowns on the heels of his ridiculous 17-catch, 284-yard performances last Sunday against Oakland.
Brown also scored in the first half on a quick slant from Roethlisberger late in the second quarter for a 4-yard touchdown pass, then hooked up again on the two-point conversion to give Pittsburgh a 14-3 lead. 
Roethlisberger, who dressed as the backup quarterback after suffering a foot injury last Sunday, was pressed into action after Landry Fields was forced out with a sprained left ankle in the first quarter. 
Injured teammate Le'Veon Bell approves. 
---
---