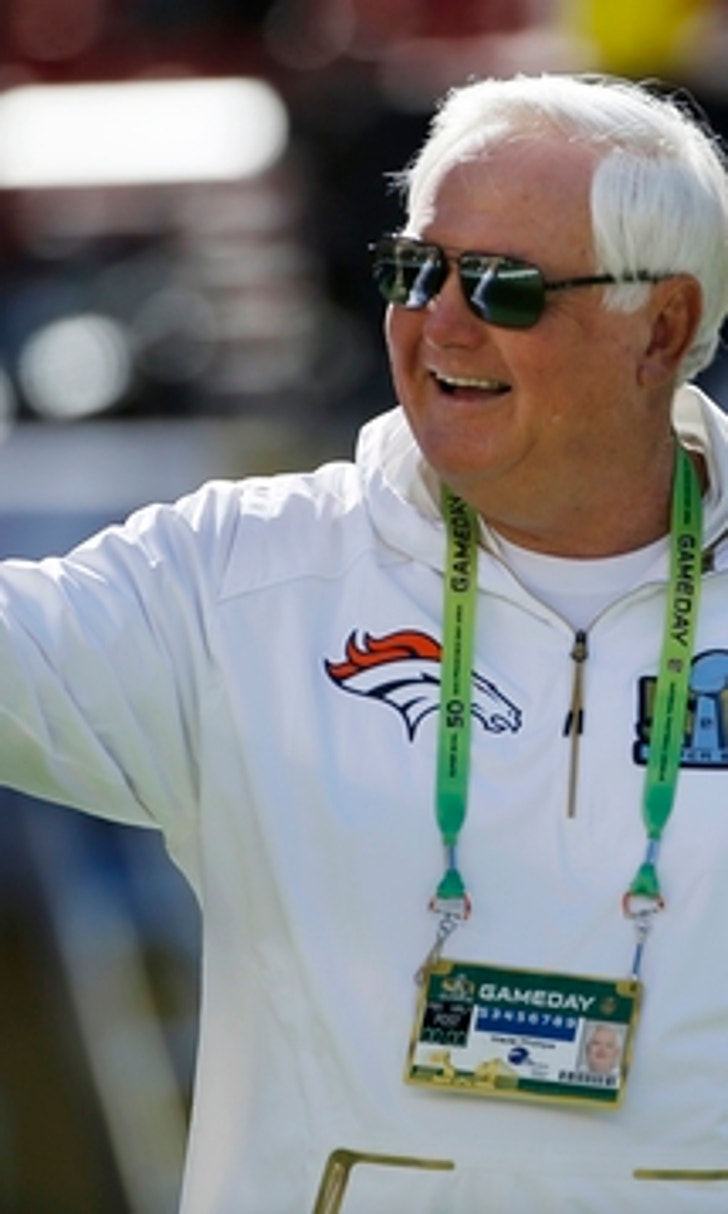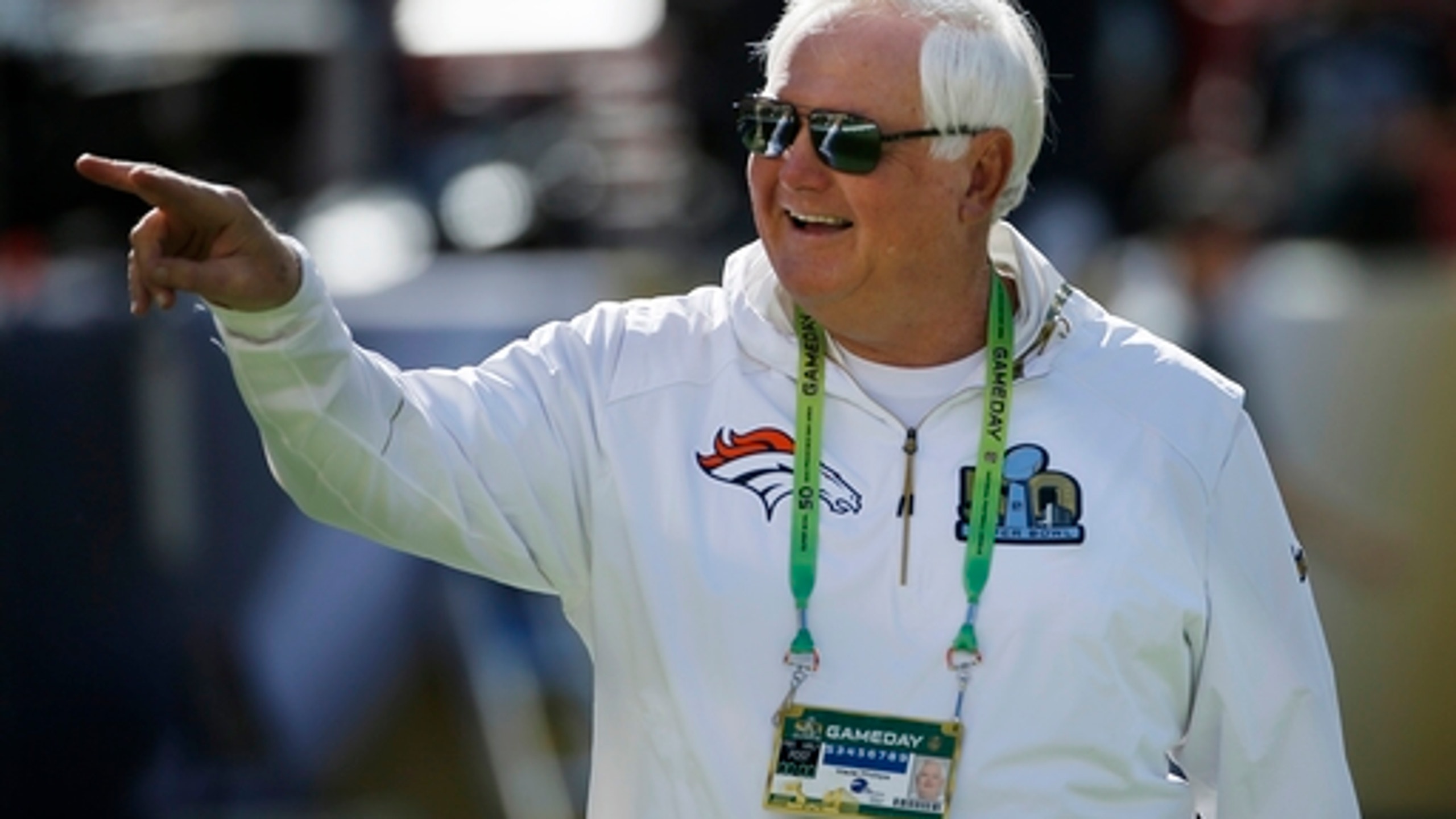 Wade Phillips eager to work for young boss McVay with Rams
BY AP • January 19, 2017
THOUSAND OAKS, Calif. (AP) Wade Phillips has done just about everything in his four-decade NFL coaching career, so he wasn't exactly worried by the prospect of working for a head coach less than half his age with the Los Angeles Rams.
A week after 30-year-old head coach Sean McVay said the 69-year-old Phillips would be his defensive coordinator, their partnership finally was made official Thursday after Phillips signed his deal with the Rams.
''With Sean, between us, we're 50 years old and we've got 23 years of experience, so I think that'll work out all right,'' Phillips said with a laugh.
Phillips begins his 40th NFL season as a coach with the Rams, the 10th franchise to employ him. He was a head coach at Dallas, Buffalo and Denver, and he served as an interim head coach for New Orleans, Atlanta and the Houston Texans.
Phillips might seem to be an unlikely partner for McVay, the youngest head coach in modern NFL history. But they have a strong family connection: Phillips' son, Wes, was the Washington Redskins' tight ends coach for the past three seasons under McVay, their offensive coordinator.
''Wes just talked great things about him all the time,'' Wade Phillips said. ''And then I met him, and he was very impressive. And then when he started the process, he asked me if I would consider coming with him if he got a head coaching job. I said, `Well, I don't have a contract, so sure.'''
The Rams are rebuilding after finishing 4-12 in their 13th consecutive non-winning season, and the son of famed coach Bum Phillips has been one of the NFL's top defensive minds for decades. He spent the past two years reaching another career height with the Broncos, coordinating the dominant defense that won the Super Bowl last season and finished fourth in total defense this season.
''Wade has seen it all in our league, and I believe that his wealth of knowledge and experience will be a tremendous asset to our entire coaching staff and players,'' McVay said in a statement. ''Our defense has been one of our core strengths, and I expect it to continue to grow and thrive under Wade's leadership.''
Gregg Williams was Jeff Fisher's defensive coordinator last season with the Rams, who haven't made the playoffs since the 2004 season in St. Louis. Williams left for the Cleveland Browns shortly after the regular season ended with the Rams losing the final seven games in their homecoming season.
But Williams' defense was one of the NFL's top groups until a late-season fade, and Phillips is grateful he won't be starting from scratch.
''Most of the time I'm going somewhere, the defense hasn't done well before,'' Phillips said. ''(Los Angeles) is a different experience. I've got a good defense. ... It's a process like they always talk about, no matter where you are, of identifying the good players and the great players, and we'll utilize them.''
Phillips traditionally runs a 3-4 defense, but defensive linemen Aaron Donald, Robert Quinn and Michael Brockers all excelled in Williams' 4-3 scheme. McVay said last week that he expects Phillips to have no problem coming up with ways to maximize the success of Los Angeles' talented defensive line.
Phillips said he has inherited a 4-3 defense in four of his previous five jobs.
''And we went to the playoffs every year, so I think what we run will fit up there,'' Phillips said. ''You know, the Broncos were running a 4-3 when we got there.''
Phillips and his wife also have personal reasons to be excited about a move to Southern California. Their daughter, Tracy, works in Los Angeles as a dancer and choreographer.
''We're looking forward to being out there with her,'' Phillips said. ''She was so happy that we were coming, she was crying. It makes you feel good that she's excited.''
---
AP Pro Football Writer Arnie Stapleton in Denver contributed to this report.
---
For more NFL coverage: www.pro32.ap.org and www.twitter.com/AP-NFL
---
---