Vernon Davis 'just super excited to be a part of the Broncos family'
November 3, 2015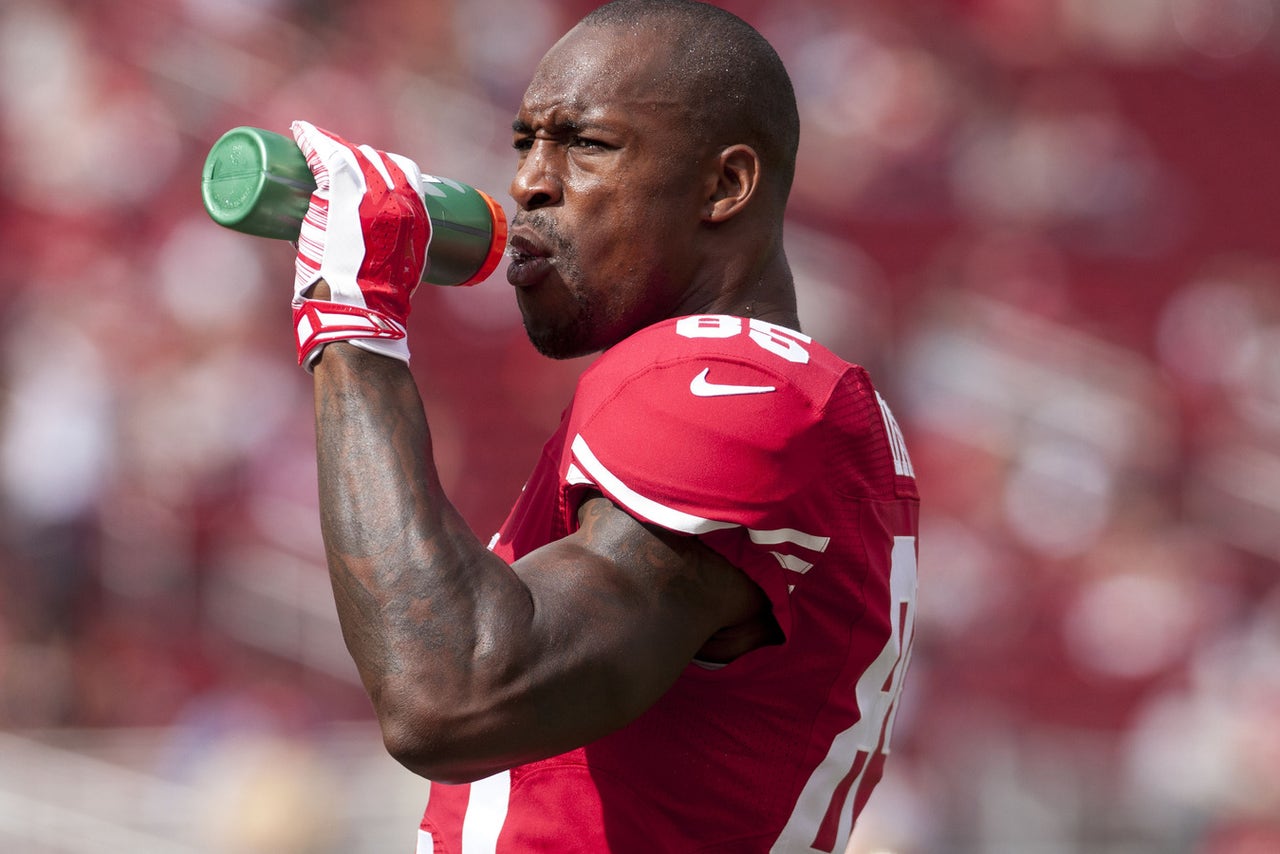 By Jason Rowan
Vernon Davis escaped an ugly situation and dismal season courtesy of a trade from the San Francisco 49ers to the undefeated Denver Broncos and he is understandably thrilled with the change of scenery.
The veteran tight end made an appearance Monday on Denver's 104.3 The Fan and could scarcely contain his joy over the trade.
"I'm excited man, I'm just super excited to be a part of the Broncos family. I'm just speechless right now, man. I'm beyond excited," he said, as transcribed by 60 Max Power.
When asked about what thoughts went through his head upon hearing he had been traded, Davis specifically pointed out the opportunity to play with one of his new teammates, a player whose identity should be obvious.
"All I could think about was Peyton Manning. that's all I could think about," he said. "My dream — not knocking any of the quarterbacks I've had in previous years (Alex Smith, Colin Kaepernick, those guys — those guys were amazing, those guys were awesome). It's just something about Peyton Manning. I've always been a fan of his — I love the way he plays the game. His attitude, his approach — everything about it. It's just pretty special to me, and it's rare to find a talent like him. It's just a beautiful opportunity to be part of this with him."
Davis not surprisingly is eager to begin catching passes from the future Hall of Famer. But he does deserve credit for not throwing his former quarterbacks under the bus when expressing his excitement over his new career opportunity.
While Davis' productivity has dropped off in recent seasons, it's not attributable solely to him, especially given the profound struggles of Kaepernick over the past few seasons. He has only 18 receptions on 29 targets for 194 yards so far this season, but it should be expected that he will see his productivity increase with the Broncos, due mostly in part to Manning's success in helping tight ends put up big numbers throughout his career.
More from Sportress of Blogitude:
---
---