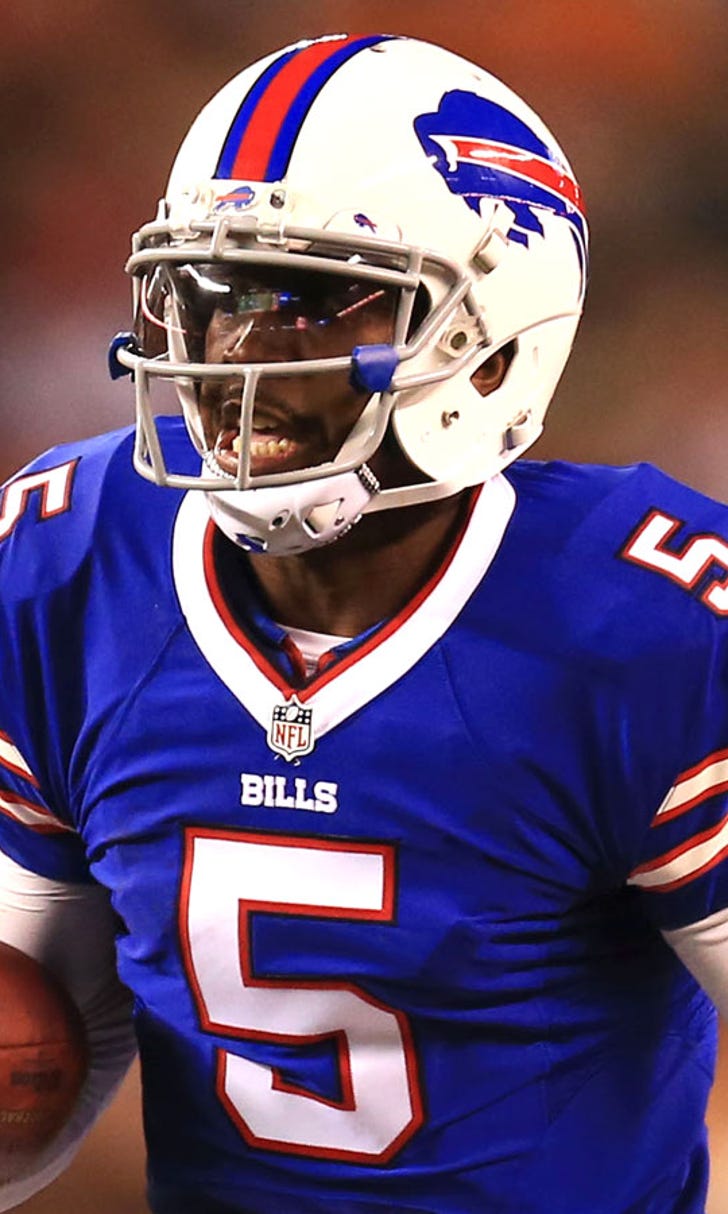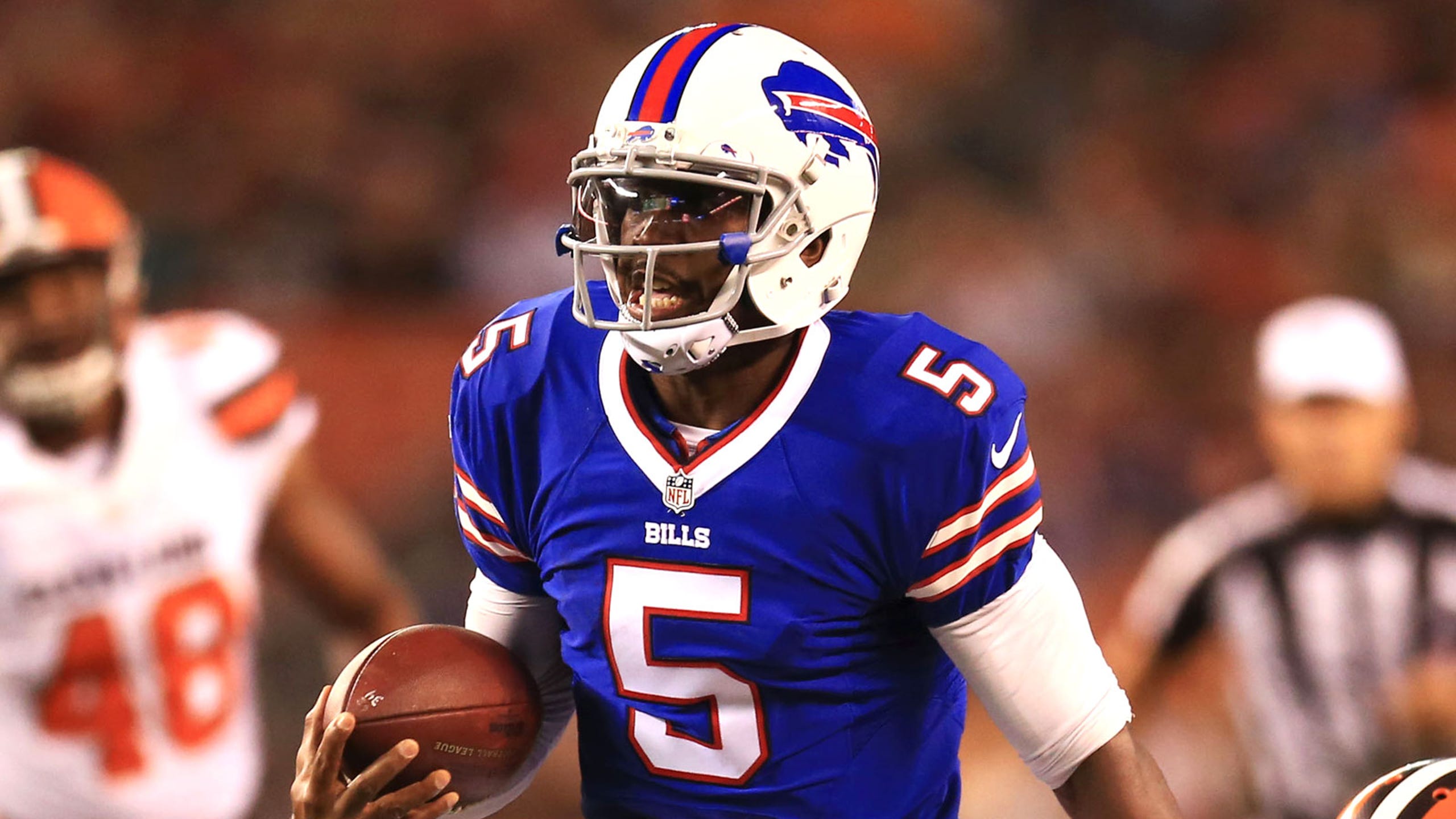 Tyrod Taylor is just the 3rd player in NFL history to pull this off
BY Cameron DaSilva • January 15, 2016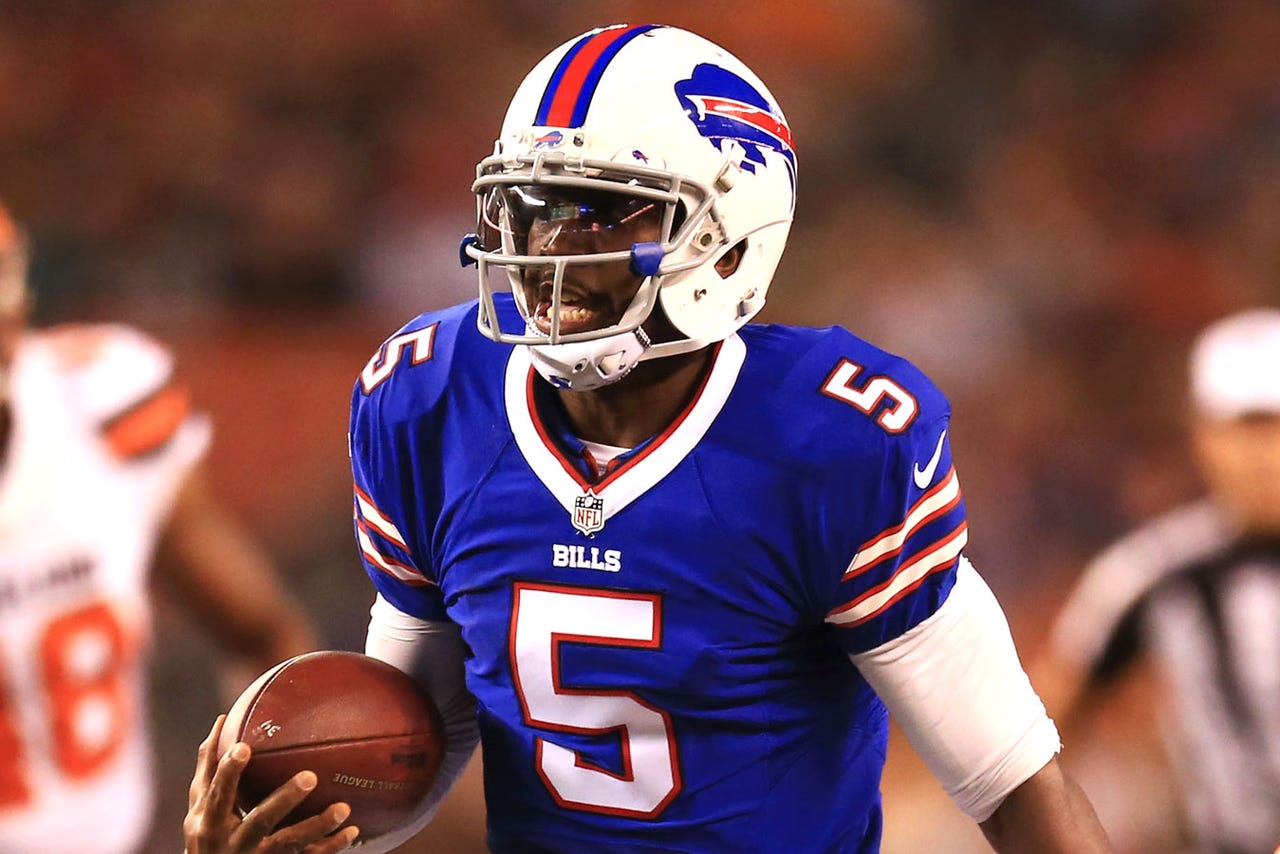 Tyrod Taylor was arguably the league's second-best running quarterback in 2015, despite missing two games to injury. He rushed for 568 yards -- second only to Cam Newton -- and scored four touchdowns on the ground, which was fourth among quarterbacks.
Additionally, he had the most rushing yards by a quarterback on third down and lost just one fumble all season. Everyone knew he could make plays with his legs entering this season, but his throwing ability was underestimated. He tossed 20 touchdowns and just six interceptions and finished the year with a 99.4 passer rating.
With that, Taylor became just the third player in NFL history to rush for 40 yards per game and have a passer rating of 99 or more in the same season.
Via the Buffalo Bills:
It's no wonder Taylor's already been endorsed as the starting quarterback next season. He shocked the world in 2015 with his poise in the pocket and ability to protect the football. So long as LeSean McCoy and Sammy Watkins stay healthy in 2016, Taylor could have an even better year.
---
---