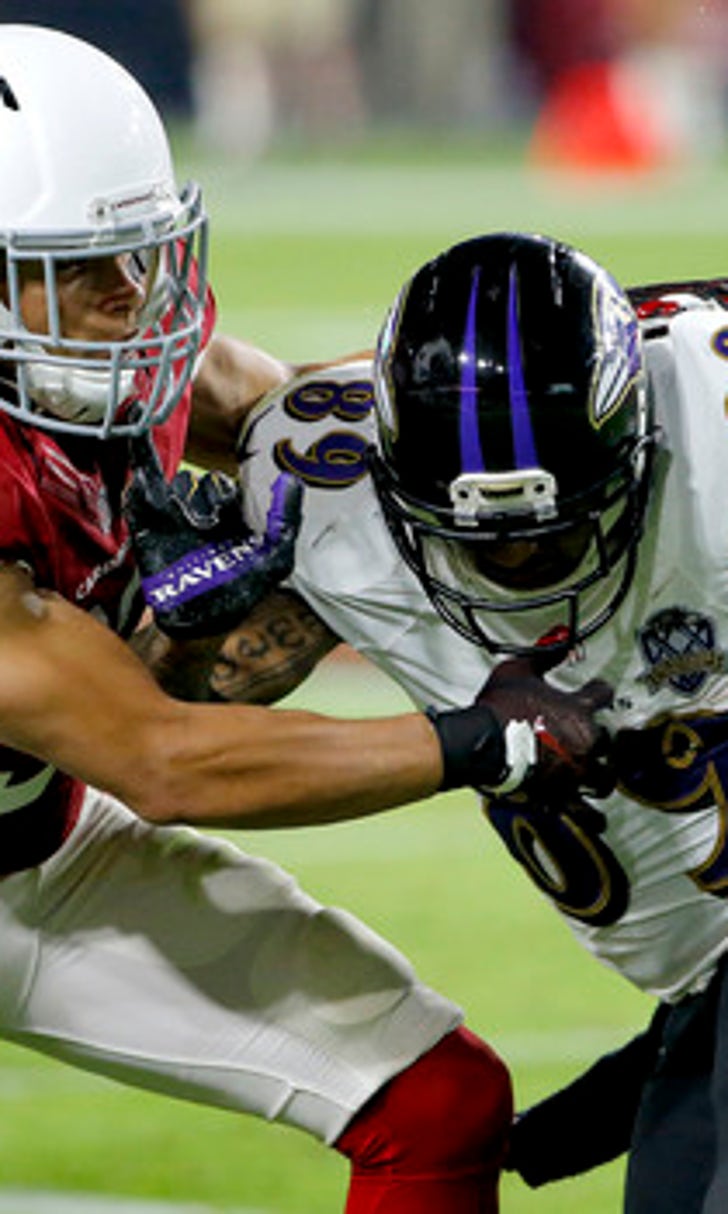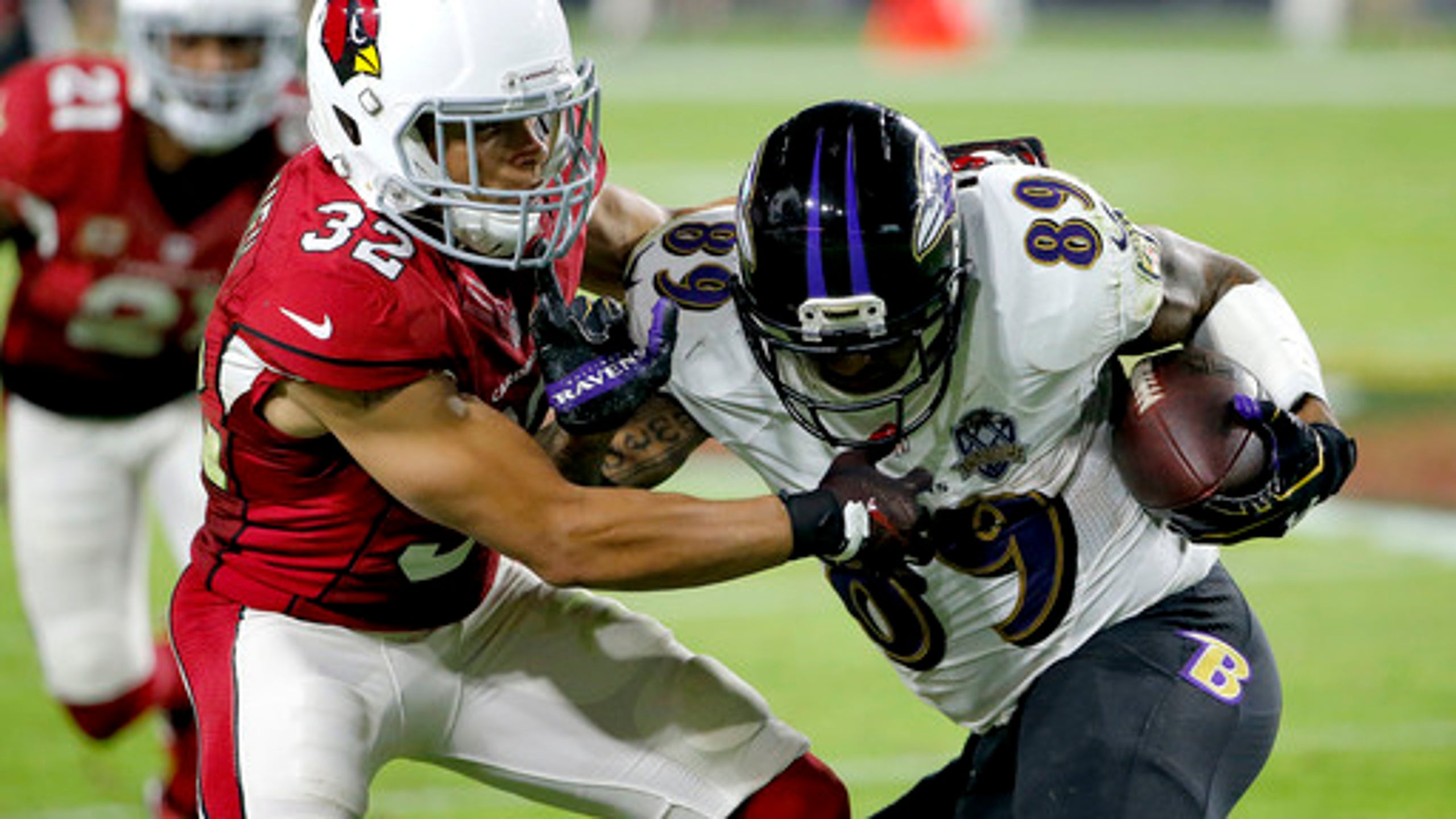 Tyrann Mathieu: 'We'll see' if knee is 100 percent healthy
BY foxsports • September 8, 2016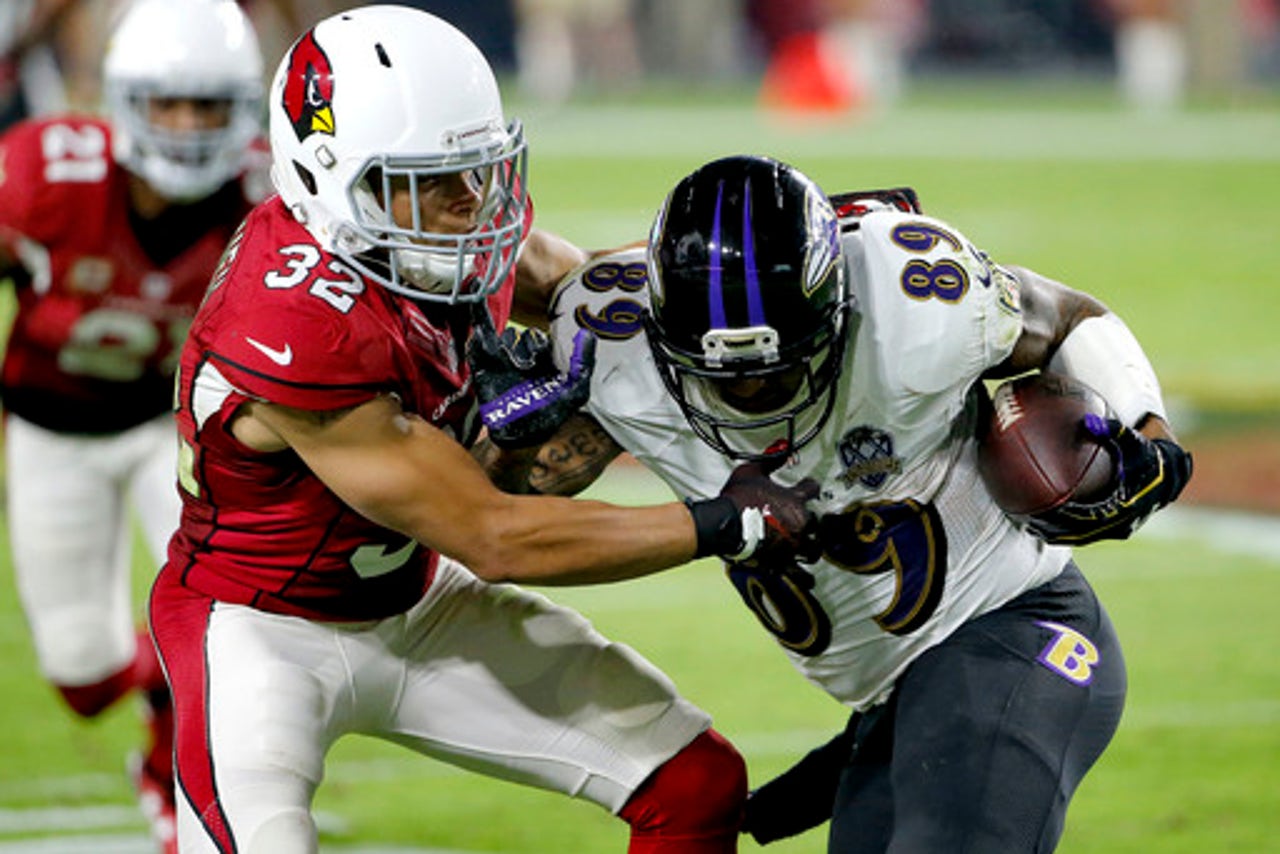 TEMPE, Ariz. (AP) Nearly nine months after he tore an ACL and underwent knee surgery for the second time in three seasons, Tyrann Mathieu is back and ready to go in the Arizona Cardinals' season opener against New England on Sunday night.
Coach Bruce Arians said Mathieu will play every down. Defensive coordinator James Boettcher said his do-everything All-Pro defensive back is ''where he left off last year.''
Mathieu is a little more cautious.
Asked on Thursday if he would be at 100 percent for the game, he just smiled and said, ''We'll see.''
He will wear a brace, but a much smaller one than he did after his first surgery.
''If I'm out there I'm going to make some plays,'' he said. ''I just want to be prepared mentally. Physically I'm all right. We'll see how it goes.''
All-Pro cornerback Patrick Peterson indicated the Cardinals would ease Mathieu back into the game.
''I'm ecstatic to have my partner in crime back on the field with me,'' Peterson said. ''I'm looking for nothing but big plays from him. We're going to take it slow with him the first couple of weeks to see how he's acclimated to things.''
Mathieu, the ''Honey Badger'' to his legion of fans, didn't play in any preseason games but Arians and Boettcher said the 5-foot-9 dynamo was making big plays in practice.
''I think he had his hand on three balls today in practice,'' Boettcher said. ''He's himself. We're excited he's back. He's running around in practice, playing fast, doing a great job of communicating.''
The Cardinals' defense was never quite the same after Mathieu went down Dec. 20 in Philadelphia. His passion for the game and energy rubs off on the whole team, even the offense.
''Just from a morale standpoint, losing him last year was a kick in the stomach,'' receiver Larry Fitzgerald said. ''You see a guy who's battled back from injury the year before and to see it happen again, it was demoralizing for all of us. You feel sorry for him but you also feel sorry for your team because he was such a big part of it.''
Mathieu said he is anxious to ''play in front of the whole world. I'm just ready to show people I'm at work on Sunday.''
Despite his injuries to each knee, the Cardinals signed him to a five-year, $62.5 million contract with $21.25 million guaranteed in a show of just how much the charismatic cornerback-safety means to the franchise.
Now he wants to resume the role that made him such an important part of the team.
''It's Sunday night football,'' he said. ''The intensity will be high. I just really want to raise the energy of everybody around me and hopefully my energy stays high for four quarters.''
Fitzgerald expects it will be.
''He's going to be out there playing with his hair on fire,'' Fitzgerald said, ''like he always does.''
---
AP NFL website: www.pro32.ap.org and AP NFL Twitter feed: www.twitter.com/AP-NFL
---
---