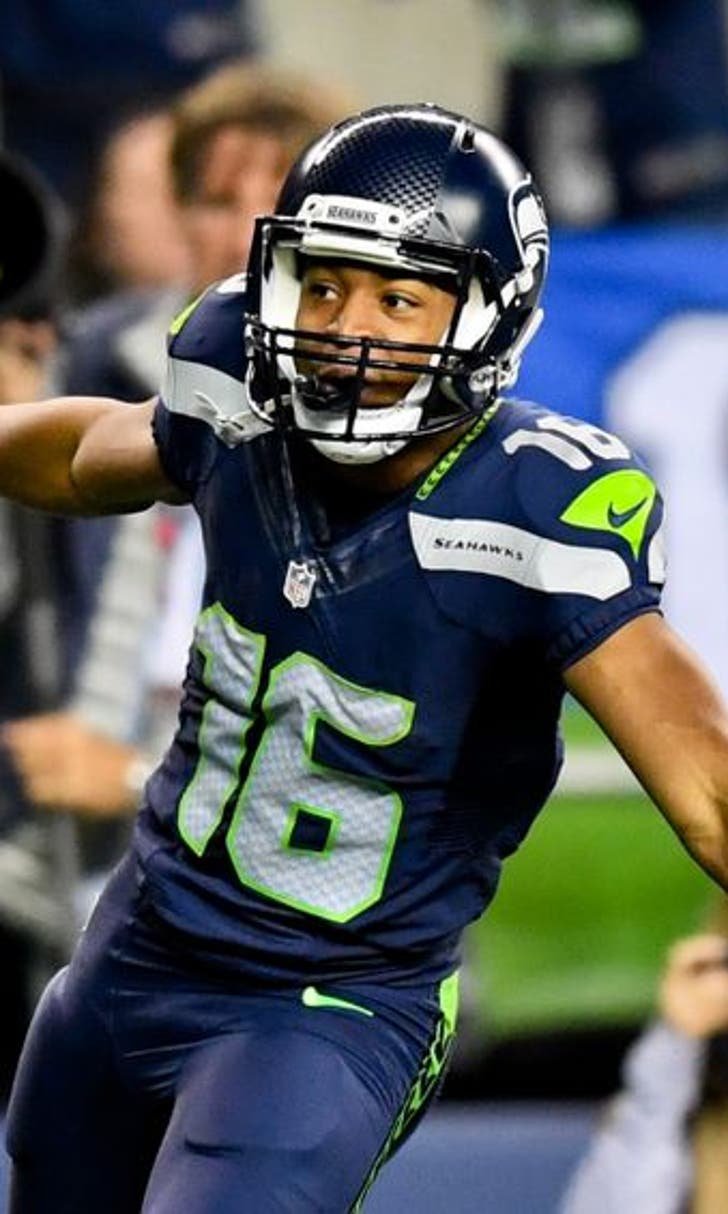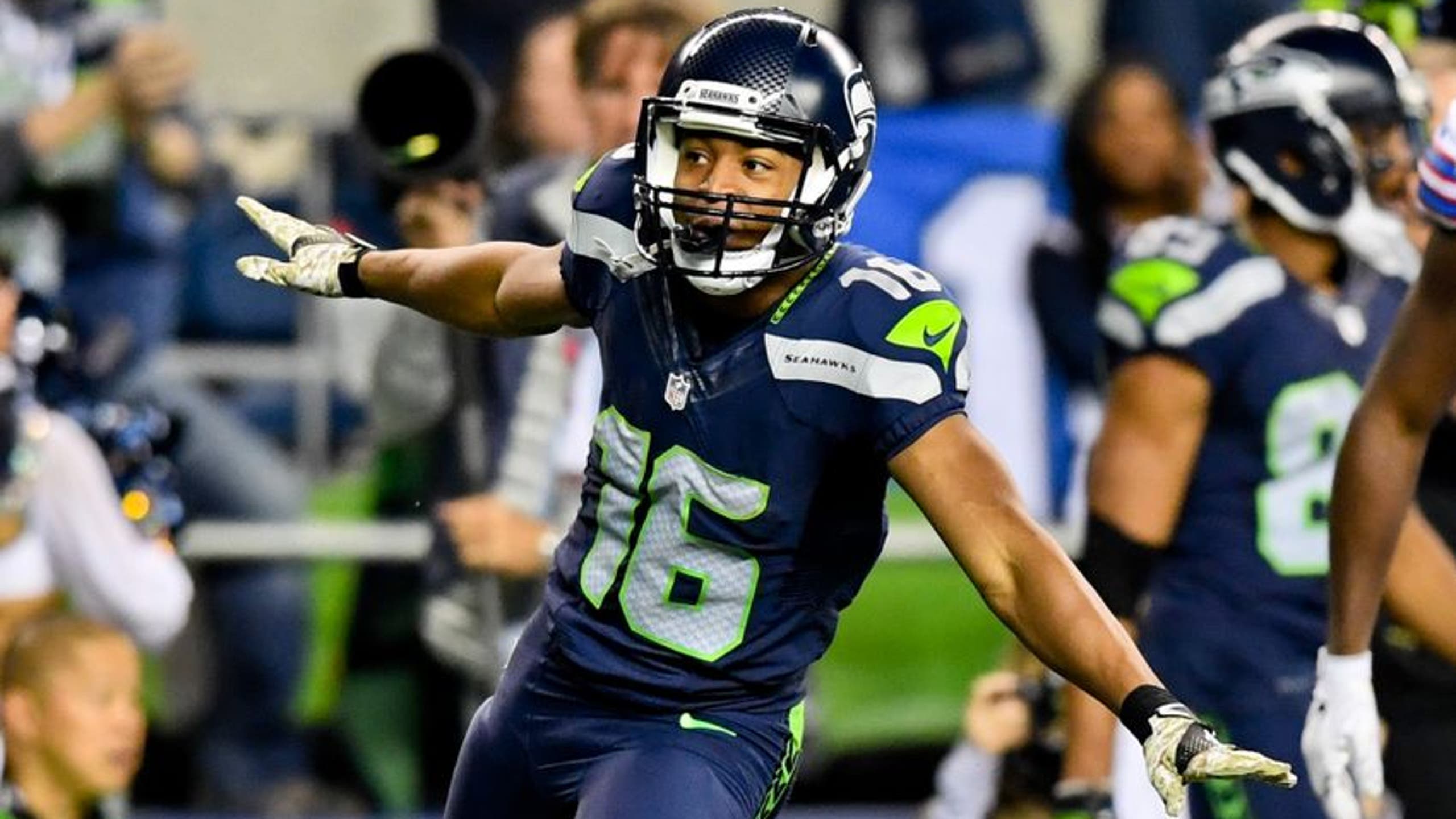 Tyler Lockett suffers gruesome leg injury trying to score (Video)
BY Fansided and John Buhler/Fansided • December 24, 2016
Seattle Seahawks wide receiver Tyler Lockett suffers a gruesome leg injury while trying to catch a touchdown pass from Russell Wilson.
The Seattle Seahawks struggled mightily on offense in the first half against the division rival Arizona Cardinals. Seattle trailed 14-3 but may have suffered a bigger loss than initially expected.
Going for an awesome touchdown catch from quarterback Russell Wilson, Seahawks wide receiver Tyler Lockett ends up getting his leg broken on a tackle from Cardinals defensive back Brandon Williams.
It was initially called a touchdown by the officials but was ultimately called back. Lockett got his leg pinned between Williams and the turf of CenturyLink Field in Seattle. It's gruesome, as Lockett's lower leg went limp, looking like it wasn't even connected to the upper part of his leg.
Of course, that means the end of the season for the second-year pro out of Kansas State University. This has a huge negative impact for the Seahawks in the NFC Playoffs. While Seattle has already clinched the NFC West division title, the Seahawks have lost their return specialist and primary vertical threat in one fell swoop.
Seattle doesn't have a bevy of offensive weapons for Wilson to work with. Lockett's breakaway speed helped open up the field for Wilson in the passing game. Wilson's other reliable receiving target in Doug Baldwin is used primarily as a possession receiver. The same thing can be said for tight end Jimmy Graham.
Seattle has struggled to score points for most of the 2016 NFL season. The Seahawks have leaned on its defense to win its division. However, Seattle might be in a position to be as bad as the No. 4 seed in the NFC playoff picture should the Seahawks lose out to fall to 9-6-1 on the year.
The No. 5 seed coming out of the NFC will be a formidable opponent to whoever gets the No. 4 seed this winter. Hoping for a smooth recovery for Lockett. For now, Seattle has work to do in his extended absence.
More from FanSided
This article originally appeared on
---
---