National Football League
National Football League
TSA screening set at rail station for Super Bowl
Published
Jan. 31, 2014 5:28 p.m. ET

SECAUCUS, N.J. (AP) Fans headed to the Super bowl will have to travel light even to get on a train headed to the game.
The Transportation Security Administration said fans will not be allowed on the rail line that serves MetLife Stadium on Sunday unless they show their ticket to the game and adhere to the NFL's bag policy.
All fans boarding trains to the stadium from Secaucus Junction Station, the start of NJ Transit's 6.8-mile line to the stadium in East Rutherford, must pass through a security checkpoint manned by TSA agents, officials said Friday.
Only people who show agents a valid Super Bowl ticket will be allowed to pass through the security checkpoint and board a train, said John Durkin, special agent in charge of the TSA Newark field office.
Fans will only be allowed to carry a small clutch bag or purse that's no bigger than 6.5 by 4.5 inches and a clear plastic bag that's about as big as a freezer storage bag, per the NFL's bag policy. TSA will not have a place to store larger bags, and a person will not be allowed to clear security and get on the train with one.
The checkpoints started Friday and will be random until Sunday, when they turn mandatory for all people taking the train to MetLife Stadium. Friday agents were swabbing women's' bags to check for explosives.
Fans will also have to go through metal detectors and regular security at the stadium as well.
In addition to providing an added layer of safety for rail passengers, Durkin said the screening will ensure fans can make it through stadium security more quickly. Durkin would not say how many agents and law enforcement personnel will be working Sunday, but said security will be visible and invisible.
Officials estimate between 12,000 and 15,000 passengers will ride the train between the Secaucus station and the stadium. Ten double-decker trains capable of carrying up to 1,350 passengers each will run to the stadium.
''It is an attempt to streamline and also ensure the safety of passengers,'' Durkin said at a news conference here at the train station. ''You're not getting on a train unless you have a game ticket.''
Durkin said agents will be looking ''for anything that could negatively affect the safety of New Jersey Transit passengers.''
New Jersey Transit Police Chief Christopher Trucillo said riders would be able to bring water bottles on the train and there would be no pat-downs of passengers.
Trucillo said officials are expecting the heaviest flow of passengers to come from New York's Penn Station.
Robert and Catherine Caballero and their two daughters were chosen for a security check Friday while switching trains between their home in Middletown, N.J., and New York City.
Catherine Caballero said her purse was swabbed, and her 16-year-old daughter Rachel's purse was also searched.
''It feels secure,'' Robert Caballero said of the train station. ''It's a great idea. In this day, unfortunately, it's better to be safe than sorry.''
---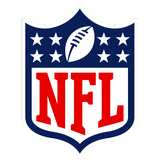 Get more from National Football League
Follow your favorites to get information about games, news and more
---