National Football League
National Football League
Training camps will have different feel
Published
Jul. 29, 2011 1:00 a.m. ET

Now that NFL coaches can get to the real business of getting ready for the season, there are countless things that have to be adjusted. The unique nature of this offseason leaves coaches with nothing more than theory and speculation as they plot the best course of action to prepare their teams.
The loss of the offseason organized team activies leaves a bigger void in their preparation cycle than many might realize. The objectives of OTAs are twofold.
First, they give your players a starting point for their offseason workouts. There are three kinds of conditioning for a football player: regular shape, football shape and hitting shape. Both the rules and time of year prohibit hitting, but coaches can set the foundation for the first two leading up to training camp.
Football shape is putting players through the limitless cuts, explosions and bursts that are a part of football. If you can set the foundation in late May and early June, then you can use that framework as building blocks for the players as they work toward the reporting date in late July.
Now is when the players are most vulnerable. Coaches are going to have to be particularly vigilant monitoring how their players fare in trying to get into football and hitting shape at the same time. We might see an increased number of players on the physically unable to perform list.
There will be a number of players who will have grossly underestimated the conditioning needed to start camp, and coaches will be careful not to allow a player to practice until they reach that level. This will also allow teams to increase the number of players they can bring into camp because PUP players do not count against your camp numbers.
I have spoken to only less than a dozen coaches, and their views are varied. Some intend to proceed in a business-as-usual sense.
The 90-player camp will do two things this year: First, it will give coaches enough players to get through a workout, even if a number of players pull up with injuries. Second, the league wisely extended the cut-down date to after the third preseason game. This will give coaches more time to evaluate young players, after already missing so much evaluation time.
The smart coaches are taking a more calculated approach and realize there may be a price to pay later in the season if they don't limit early practice sessions. A perfect example of a player not fully realizing how much goes into the preparation cycle is a veteran who holds out because contract issues. What usually happens? They return to camp with a week or two left, rush their preparation, and typically get hurt (aka Darrelle Revis last year).
The second objective of OTAs and minicamps is to get a sense of where your focus needs to be in training camp and set a tempo for the way you expect your players to work. Because of the physical demands of an NFL season, virtually every team has begun to practice more and more, particularly late in the season, with no pads. The new collective-bargaining agreement will limit the total number of padded practices during the season to 14.
Basically, that will leave coaches with one padded practice a week up to early December. Some will double up early in the season and go to non-padded practices from mid-October on. There will be a period of adjustment for players and coaches. A player's first instinct when you take the pads off is to think it is an easier practice. You have to change that thinking and set the foundation for the tempo and temperament needed to make each practice significant.

The next obstacle for coaches will be the mental preparation regarding their installation schedule. Just like the physical preparation in years past, OTAs have provided the mental foundation and base playbook that help coaches hit the ground running. Even with the veteran players who know the system, this, too, requires a rhythm and a pace that you just can't jump into.
Previously, coaches would install the entire system in OTAs. You would then start from scratch, all but at an accelerated pace, at the beginning of training camp. Then, when you got to the preseason games, you were able to begin your installation once again, now focused on a particular opponent. This means that you had three distinct teaching rotations to help the players learn the system. That has all changed now.
Coaches will likely make their meetings longer and more complex to make up ground, and this might be a costly mistake. Players are going to be able to absorb only so much information in a meeting. You can keep them there for three hours if you want, but they are not going be able to absorb the material after about an hour and half. The rookies, in particular, will get mentally and emotionally worn out.
The sheer numbers of this make it very difficult. There are some teams that currently have fewer than 50 players on their roster. That means about 40 players will be joining your team at different times during the next few weeks. As it stands now, the veteran players you sign will be able to watch practice and be in meetings but will not be able to participate until Aug. 4. That will make the teaching sequence very difficult.
As we approach the first preseason games, we may see some coaches opt to keep their key veterans sidelined. Instead, many teams will increase the number of scrimmages they have leading up to the regular season. Coaches feel like they can control this environment better and might not want to expose their veterans to the level of hitting that goes on in the first week of the preseason, even if it is just for a series or two.
This would also accelerate the evaluation of young players by giving them more repetitions in the first game. Similar to years past, coaches are still not going to want to play many veterans in the final preseason game in order to have them fresh for the opening week, so I still anticipate the heavy workload for the starters to take place in the second and third preseason games.
The No. 1 job of every head coach in the league will be to keep the assistant coaches in check so they don't get carried away with pace and tempo of both meetings and practice.
They say in real estate the three priorities are location, location and location. Likewise, the rule of the day for coaches must be: keep them healthy and fresh, keep them healthy and fresh and keep them healthy and fresh.
---
---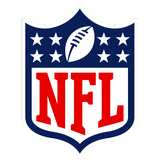 Get more from National Football League
Follow your favorites to get information about games, news and more
---