New York Giants
New York Giants
Tom Coughlin, 68, and Giants staff studied millennials in the offseason
Published
Aug. 21, 2015 10:00 a.m. ET

Say this about Tom Coughlin: He's adaptable.
Coughlin is getting ready to coach the Giants for a 12th season, his 20th overall. Coughlin, once known as a quite the stickler, has softened his ways over there years.
It helped him win two Super Bowls with the Giants, but as he revealed to FOX Sports NFL Insider Jay Glazer, Coughlin is always striving to improve and understand his players.
Coughlin opened up about relating to young players.
"Well they've got a lot of balls in the air. They're so much more worldly," Coughlin told Glazer on the DraftKings' tour bus. "You can't call them on the phone. You have to text them. They'll text you right back, but they won't call you right back. They are into a lot of different things. To me it's all about focus.
"But we studied it in the offseason. we studied mindfulness in the offseason we studied the millennials... in terms or recognizing where they're coming from and the generation that they are."
How, exactly, do you study millenials and what advice do you give them?
"We took a course in mindfulness," Coughlin said. "Be where your feet are... be in the moment. Focus on the moment. They have so many distractions. They have to learn to establish their priorities."
Check out the video above for more of Glazer's takeaways with the Giants coach.
---
---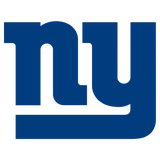 Get more from New York Giants
Follow your favorites to get information about games, news and more
---