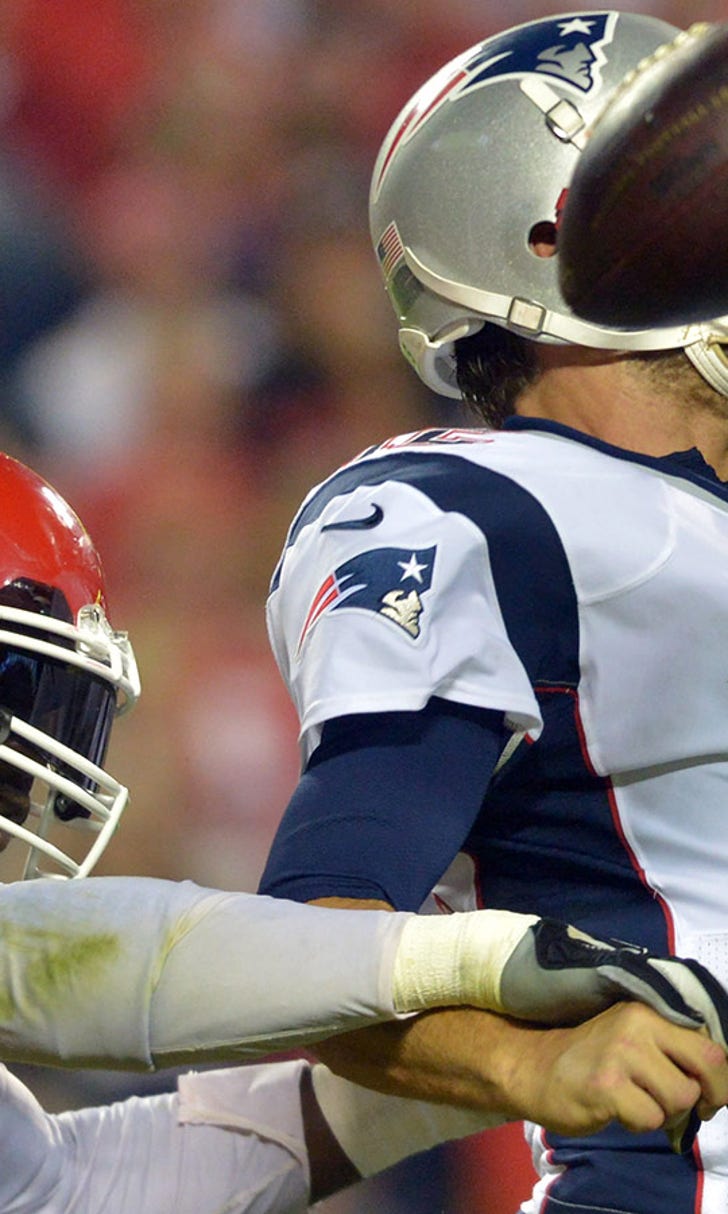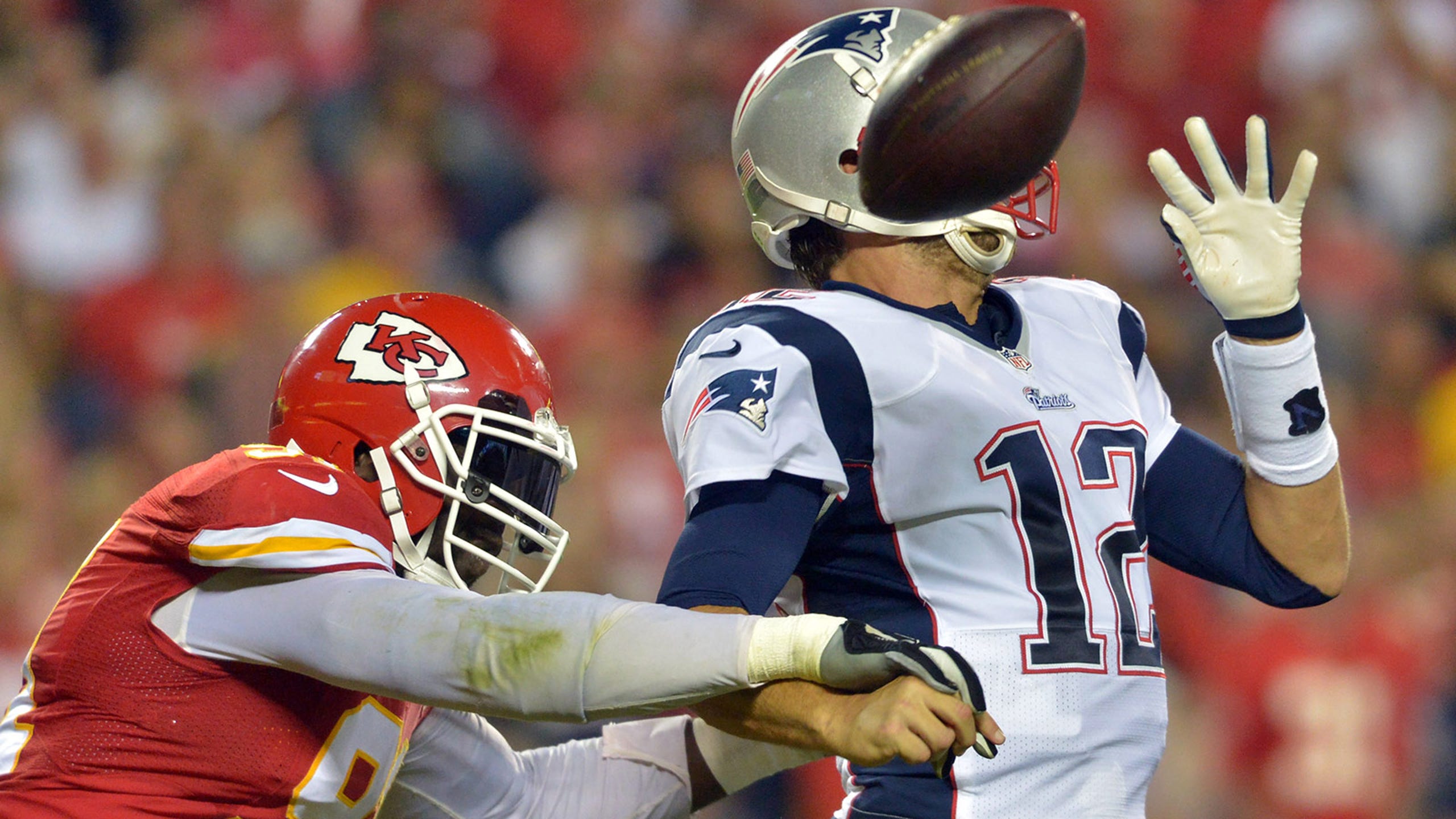 Tom Brady: Chiefs 'force you into a lot of bad football'
BY Cameron DaSilva • January 11, 2016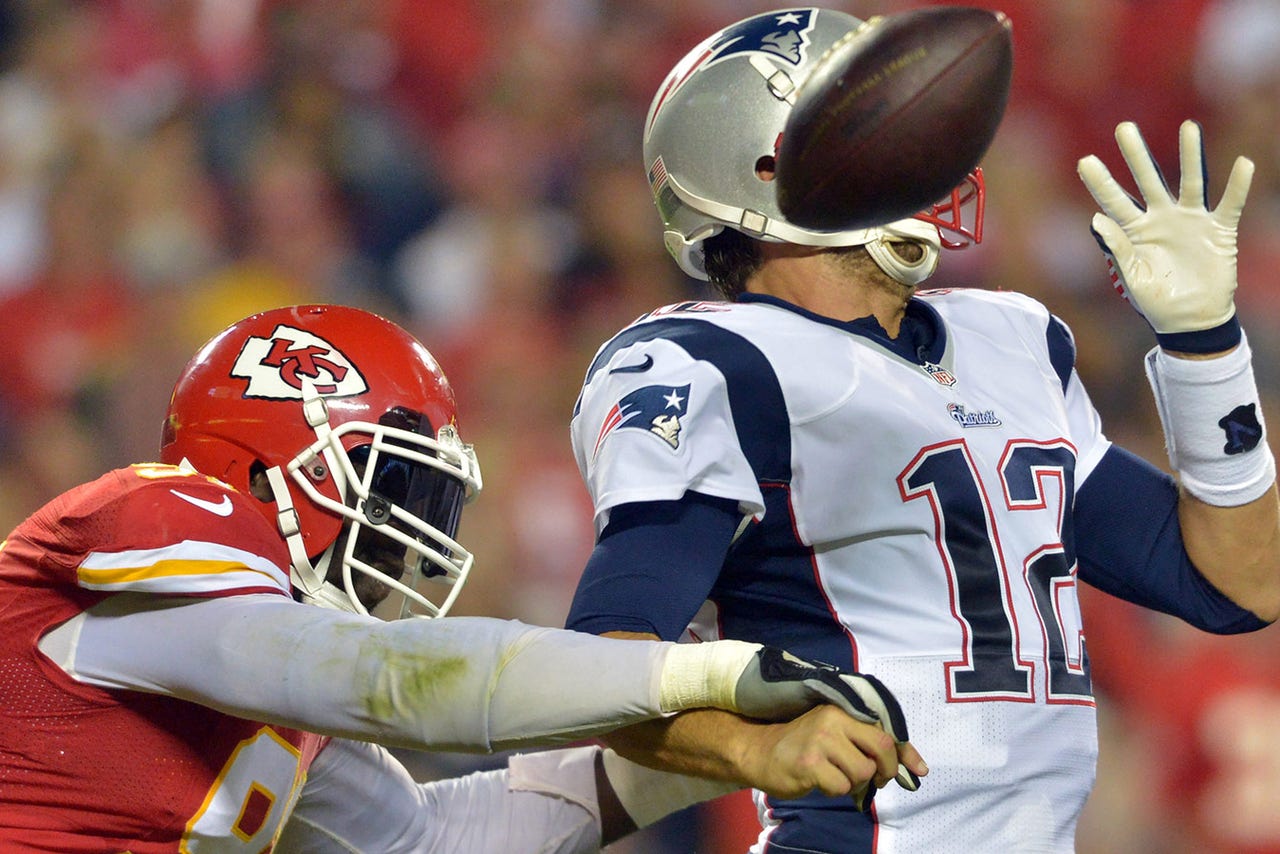 The last time the New England Patriots and Kansas City Chiefs met was in 2014 -- Sept. 29 of that year, to be exact. It's a game that the Patriots probably wish never happened, seeing as it resulted in a 41-14 loss and a 2-2 record at the time. Of course, they would go on to win the Super Bowl, losing just two games from that point forward.
That game comes to mind for every player set to take the field when the teams square off again on Saturday, particularly for Tom Brady. The future Hall of Famer had an abysmal game, throwing two picks and totaling just 159 yards through the air. He hopes to play differently this time around.
Brady discussed the Chiefs a bit on WEEI's "Dennis and Callahan" Monday morning, and credited them for their "winning formula."
"I think exactly what I just described is how we played them last year," Brady said. "Exactly how they won against Houston is exactly how they beat us. They just force you into a lot of bad football, and they've got guys offensively that they can control the clock, they run the ball a lot, they have a very good quarterback who plays very efficiently. That's what they did to us, that's kind of a winning formula for them. That's been a winning formula for a long time."
The main reason for their success in the past 11 weeks has been because of their defense, led by safety Eric Berry.
"They play very good defense. They rush the quarterback. They get ahead, they play on their terms," Brady said. "They do a lot of things effectually schematic-wise that present problems for an offense. And then if you get a little hesitant back there as a quarterback, they force you into mistakes. And they've got a lot of playmakers on defense. Derrick Johnson's one of the best linebackers in the league, Eric Berry's one of the best safeties, [Marcus] Peters is one of the best corners, Tamba Hali and Justin Houston, along with the guys on the inside, they're all real playmakers."
The chances of the Patriots losing in blowout fashion once again aren't very good, but last year's game is likely in the back of their minds. The Chiefs are one of the hottest teams in football, while the Patriots have lost four-of-six entering the playoffs.
---
---