National Football League
National Football League
Titans' new QB, receivers busy working on timing
Published
Aug. 29, 2011 12:42 a.m. ET

Matt Hasselbeck has been in Tennessee practicing with receivers for about three weeks and has yet to really work with Titans star Kenny Britt.
''We feel as comfortable as we can, but you always want more work ...,'' Tennessee coach Mike Munchak said Sunday. ''There's little factors that are going to come into not being together back in April, May and June, but that's still practice time to me so it's still about it being live action. ... We'll find out once we get started in the real games.''
That means the big test comes Sept. 11 when the Titans open the season at Jacksonville.
Tennessee ranked 25th in the NFL in 2010, averaging 194.2 yards passing per game. But Vince Young now is in Philadelphia backing up Michael Vick, while veteran Kerry Collins just came out of retirement to possibly fill in for Peyton Manning in Indianapolis.
The Titans drafted Jake Locker in April, and Hasselbeck signed his three-year deal the day training camp opened July 29 but couldn't practice until the new labor deal was approved by the union Aug. 4. The 13-year veteran has played well enough in practice and in games to quiet questions over who the Titans' starting quarterback is this season.
Time - and Britt's balky hamstring - have been the biggest challenges.
Britt's practice time with the first-team offense has been limited.
Damian Williams, a third-round pick out of Southern California in 2010, has started for Britt the past two games. Williams struggled against the Bears with a couple of dropped passes, seemingly went the wrong way on one route and was flagged for holding on a 17-yard screen pass to Ahmard Hall.
Hasselbeck said it's absolutely crucial to get consistency with other receivers to take advantage of man coverage and one-on-one opportunities.
''The offense is new, and you can have all these excuses, but so what? You're one on one with a guy, the quarterback's got to get you with the ball, and that's where we've got to be,'' Hasselbeck said. ''And we've got to be automatic. That's kind of one of my goals with this group, and we've got to get there quick.''
Hasselbeck had thrown only 15 passes through the first two exhibitions, and the Titans (2-1) had only six offensive plays in the first quarter of Saturday night's 14-13 win over Chicago.
Hasselbeck drove the Titans 80 yards for a touchdown that made it 10-7 at halftime. He is 24 of 37 for 264 yards and an 85.9 passer rating with no TDs yet no interceptions in the preseason.
The veteran managed to work up a nice rhythm with Nate Washington against Chicago. Washington came in with only one reception this preseason, but he caught four passes for 66 yards after he and Hasselbeck failed to connect on two passes on the opening drive.
Hasselbeck said he missed Washington on a seam route on Tennessee's second offensive play, a drive that ended with a missed field goal after safety Michael Griffin's interception. But Hasselbeck and Washington talked with offensive coordinator Chris Palmer after the drive and got another chance for a similar hookup later in the game.
''It was tighter coverage, tougher throw, tougher catch, and he did it ...,'' Hasselbeck said of Washington's 21-yard catch. ''We can do it. Sometimes it takes messing it up to get it right.''
The Titans signed veteran Kevin Curtis on Friday, and he has a couple days to impress Tennessee enough to keep him. Veteran Justin Gage, due $3.5 million this season, has yet to catch a pass and has only been thrown at once.
Britt, going into his third season, is expected to be the Titans' No. 1 receiver if he can stay healthy enough to be on the field. NFL Commissioner Roger Goodell removed one lingering question by declining to punish Britt for multiple arrests.
Goodell did warn Britt that a future incident will be punished.
Munchak expects Britt to practice Monday with the first-team offense and make his preseason debut Thursday night at New Orleans. Hasselbeck isn't expected to play much, though his total snaps haven't been decided yet. Britt may get a bit more work, but 10 days of practice before the opener is where they will have to get comfortable with each other.
''He's looking good, feeling good, so we'll see how things go starting tomorrow,'' Munchak said.
Notes: Munchak said RB Javon Ringer is expected to miss a third preseason game though he is expected to practice after being limited by a sore hip. DE Jacob Ford was scheduled to have an MRI after hurting a hamstring late in the first half, and WR Marc Mariani (ankle). Munchak said both likely won't play with a short turnaround. DE Jason Jones (left knee) won't play, and Munchak said he would assume DE Derrick Morgan (left knee) also would sit out. ... But DT Sen'Derrick Marks (shoulder) made his preseason debut against the Bears a game early.
---
---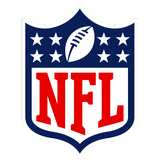 Get more from National Football League
Follow your favorites to get information about games, news and more
---