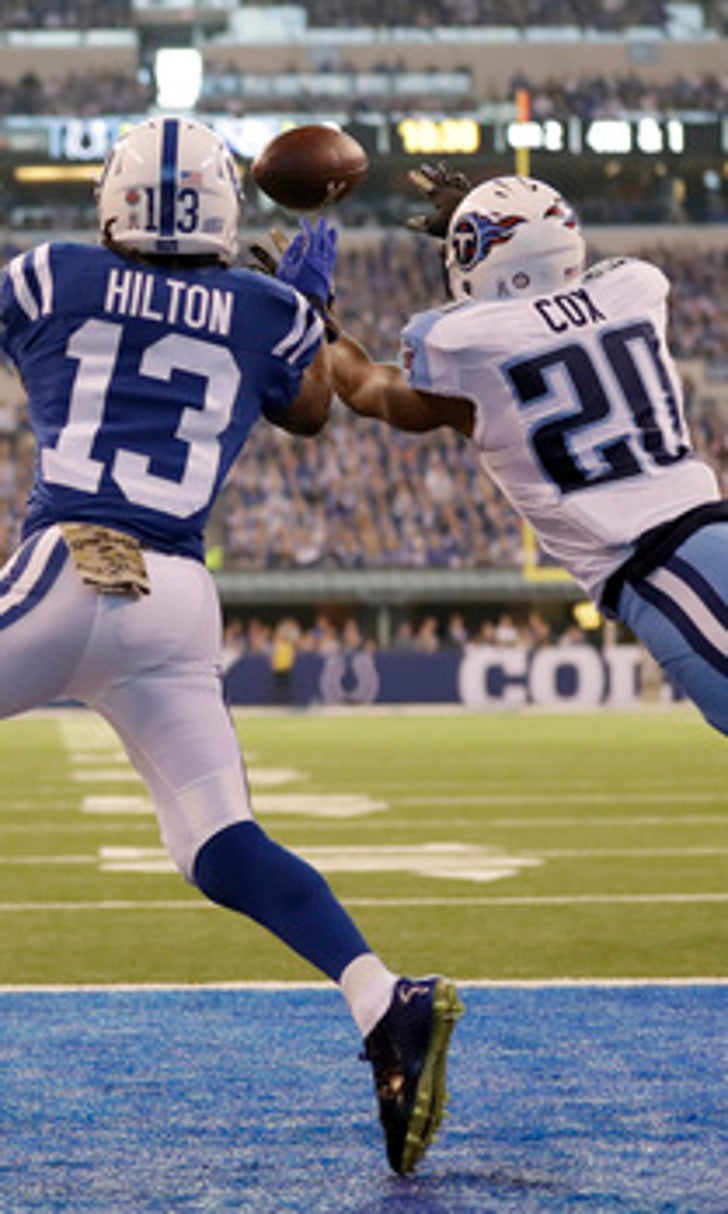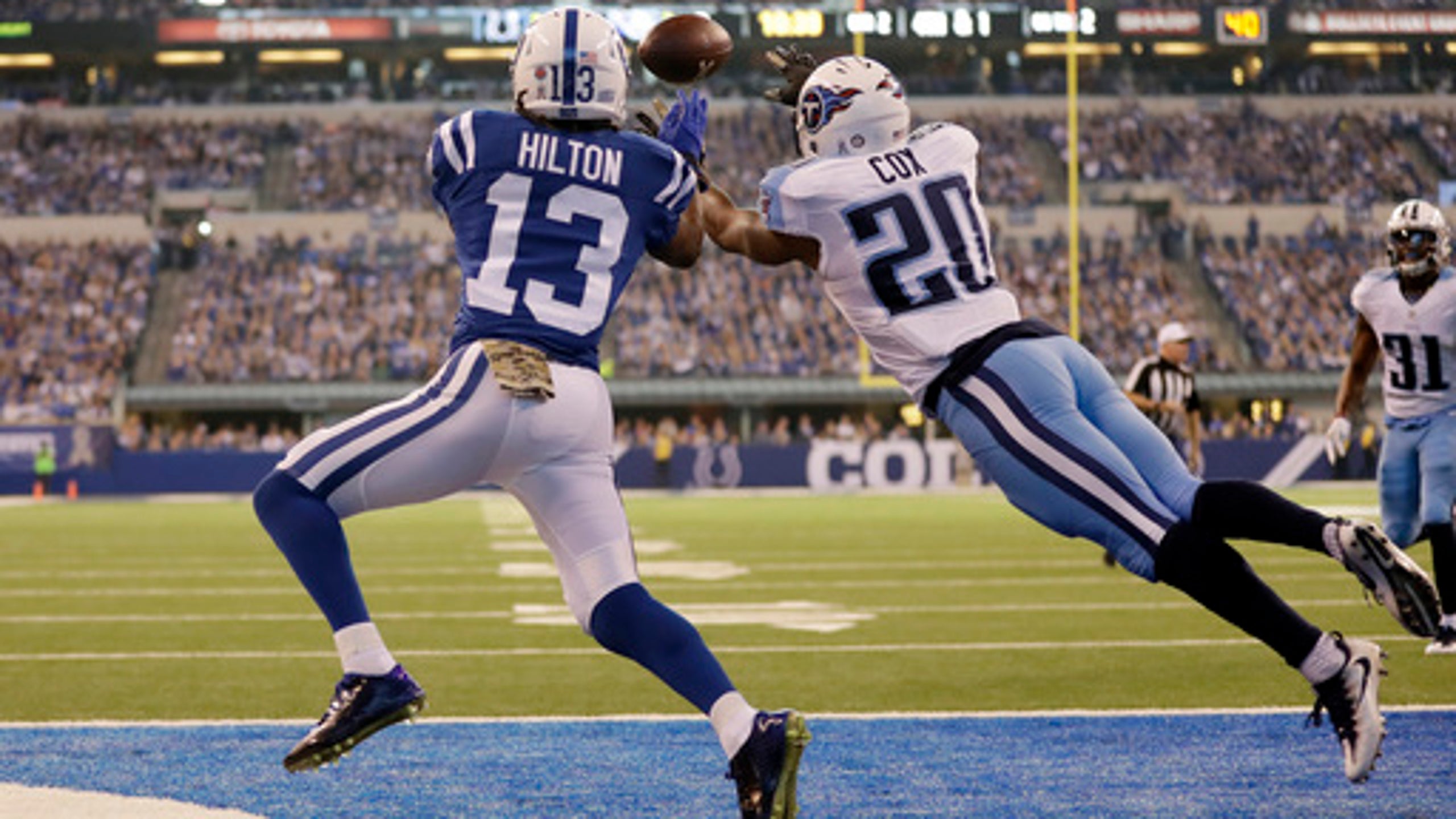 Titans cost themselves yet again with slow start on road
BY foxsports • November 21, 2016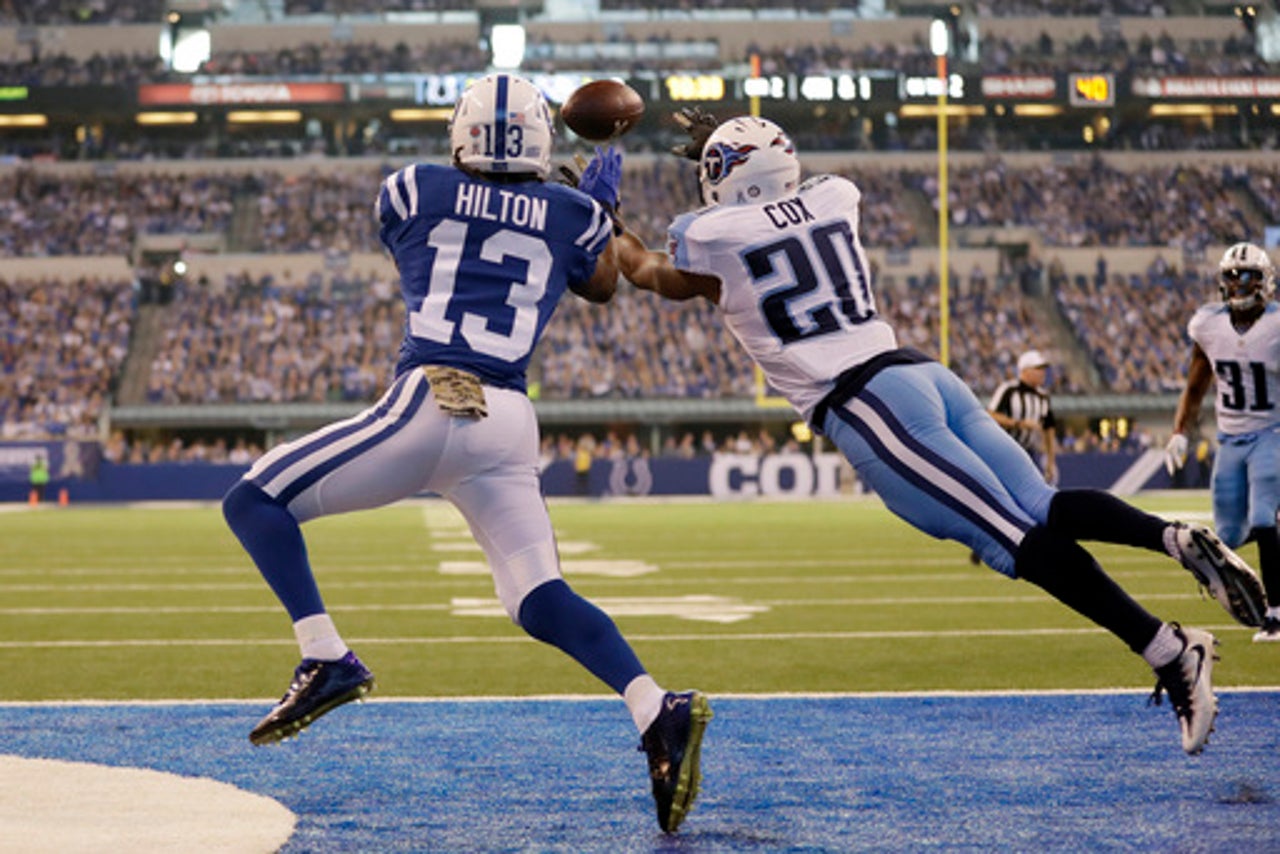 NASHVILLE, Tenn. (AP) The Tennessee Titans already have proven they're better than they were each of the past two years. To take another step forward, the Tennessee Titans need to quit falling behind by double digits on the road.
They need to make the needed adjustments quickly with three of their final five games away from home.
The Titans fell to 1-3 in road games this season when trailing by double digits, this time after spotting AFC South rival Indianapolis a 21-0 lead before falling 24-17 . Left tackle Taylor Lewan called the slow starts extremely frustrating and not sure what the Titans were doing in the first half against the Colts.
''We're never going to give up on anything. I think we showed that,'' Lewan said. ''But we can't do that because we're going to come up short. Playing in the NFL, you can't spot a team 21 points and say, `OK, we're going to get it in gear now.' So something to learn from. Got to come out faster and play more physical and grow from this.''
The Titans missed yet another chance at a winning record with their latest slow start, and that's been a constant theme this season. Their lone win came in Week 2 after trailing Detroit 12-0 and 15-3. They trailed in Houston 14-0 before losing 27-20 in Week 4.
Since then, they've had three chances to move above .500 only to lose each time with two of those on the road. They fell behind 16-0 before losing 43-35 at San Diego and cost themselves a chance to stay in second in the AFC South after allowing the Colts to jump out to a 21-0 lead within the first 20 minutes.
Titans coach Mike Mularkey said production on third down, both offensively and defensively, has been a common problem in the slow starts. Against the Colts, Tennessee failed to convert on its first three third downs, while the Colts went 3-of-5 in the first half. Mularkey said the frustrating part is the Titans struggle to convert on short yardage.
Tennessee also had some other issues. Veteran tight end Delanie Walker drew an unsportsmanlike conduct penalty that backed them out of field goal range in the second quarter, and Mularkey said he told Walker that was a poor decision. Valentino Blake caught a punt at the Tennessee 2 early in the third quarter.
''There's no punt that should be fielded inside the 10 yard line by anybody,'' Mularkey said.
And Mularkey said coaches are discussing a possible lineup change after cornerback Perrish Cox struggled against the Colts, including having the third TD go through his hands to Indy receiver T.Y. Hilton on fourth down.
Now the Titans (5-6) find themselves needing to win Sunday when they visit Chicago (2-8) just to climb back to .500 before their bye. Mularkey said he addressed what the Titans face with five games left this season with the team Monday morning and compared NFL games to whitewater rafting with each providing a different ride.
''The team that plays the most consistent is going to come out of this thing and be at the top,'' Mularkey said. ''Is that nine wins? Is that 10 wins? Right now nobody knows what that is. I know this team feels it has a very good opportunity ahead of us.''
The Titans coach believes it's not unrealistic to expect Tennessee to win out.
''It's really about what we do it's all about what we do and nobody else,'' Mularkey said.
---
For more NFL coverage: http://www.pro32.ap.org and http://www.twitter.com/AP-NFL.
---
Follow Teresa M. Walker at www.twitter.com/teresamwalker
---
---