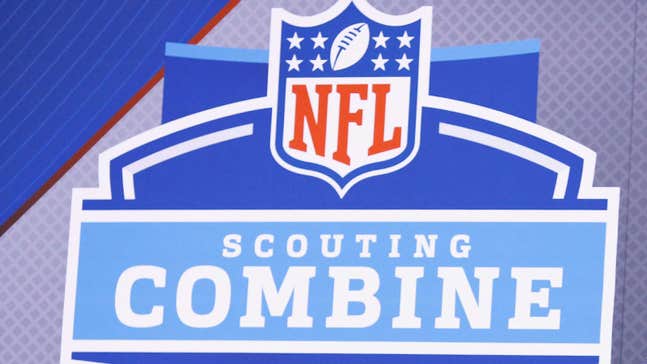 Time for work: 2014 NFL Scouting Combine mega-preview
Published
Feb. 20, 2014 6:00 a.m. ET

Now that the NFL playoffs and Super Bowl are finally over it's time to focus on what really matters: the NFL Draft.
This year's draft is loaded with rich storylines, dynamic personalities, and intrigue. In Johnny Manziel and Jadeveon Clowney, we have two of college football's biggest, most controversial lightning rods since Tim Tebow roamed the swamps of Gainesville. In Michael Sam, we have a high-profile college football player just one week removed from announcing that he's gay. In Central Florida quarterback Blake Bortles, you've got a guy who can go first overall or slip into the second round. There are big name wide receivers, top-line offensive tackles, and a bunch of 6-foot-2 Richard Sherman clones at corner. This year's draft has it all and the Combine will be the first good look at most of its key players.
I'll be honest. I love the Combine.
On the surface, it's one of the sports world's biggest anomalies. Much of the seven-day event involves players standing in shorts and tank tops, coaches and scouts sitting hundreds of feet away in the stands kibitzing, and behind-closed-doors meetings and evaluations. There are tests taken in conference rooms, interviews done in hallways, and business cards passed at St. Elmo's, a popular steakhouse that serves a killer shrimp cocktail.
And yet, we watch. We obsess over the results. We dissect the footage like the Zapruder film. The Draft is now pushed back a few weeks into May, giving us even more time to break it all down.
So, who should you watch this week? Which players have the most on the line? Which drills are the most important? Here's a viewer's guide to this week's 2014 NFL Scouting Combine:
Five Biggest Combine Storylines
1. Clowney: "Lazy and Unmotivated" or Far and Away, the Top Talent of the 2014 Draft?
I spoke to a highly respected NFL executive while in Mobile, Ala. for the Senior Bowl about the South Carolina defensive end back in January. Digging through the transcription a few weeks later, here's one passage of the conversation: "All I heard about was how he was taking plays off. I popped in the tape of one of those games where he was criticized heavily. He wasn't just double-teamed, but triple-teamed on most plays. He still had two batted passes, hurried the quarterback four or five times, and recorded a sack. Can I get that kind of game every week? If so, where do I sign?"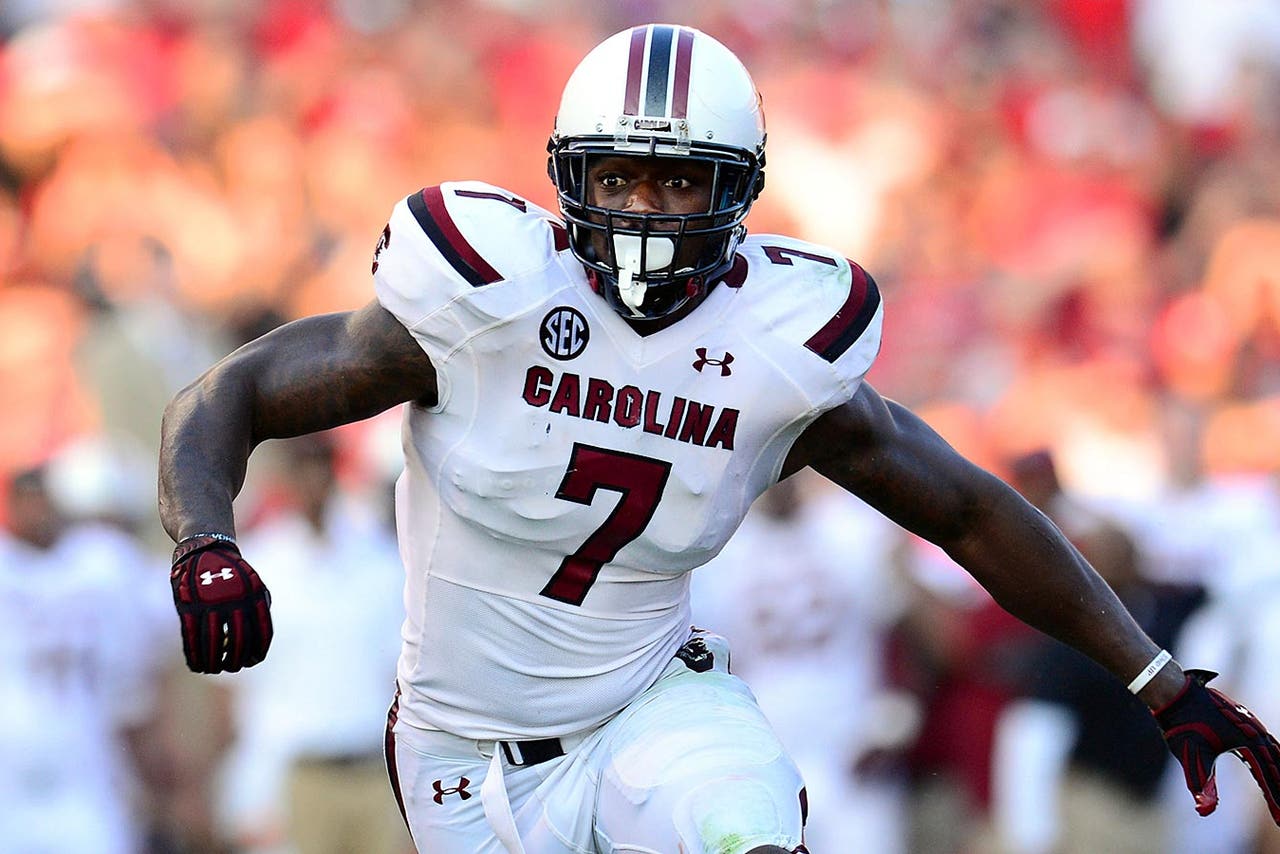 Another executive dropped this one on me: "Is there a risk in drafting Clowney first overall? Sure. Is there a greater risk on being the guy who passed on Clowney first overall? You better believe it."
The sky's the limit with Clowney. And if you think teams are concerned about an incident in which he had a heavy foot on the gas pedal of a car or a few plays in college where he didn't put the gas pedal down at all, think again. He's a revelation out there; an athletic specimen that scouts drool over. A third NFL executive told me, "If you were to put Clowney's tape on from 2013 without knowing anything about the guy, you'd walk away amazed. Despite everything you heard about his year, he still was tremendous."
Clowney's going to have a bulls-eye on his back during interviews with teams and the media might even roast him a bit when he speaks at the podium. None of it will impact his draft stock whatsoever if he performs the way I expect him to in the drills this week. He's a physical freak, and in my eyes, a can't-miss prospect.
2. Who's the Top QB?
It was Gabbert versus Newton in 2011. It was Luck versus RG3 in 2012. In 2013, EJ Manuel emerged from a crowded February pack that included Geno Smith and Mike Glennon during his interviews in Indianapolis. When other players arrived for their meetings with teams in sweats and sneakers, Manuel dressed the part and dazzled when put to the chalkboard.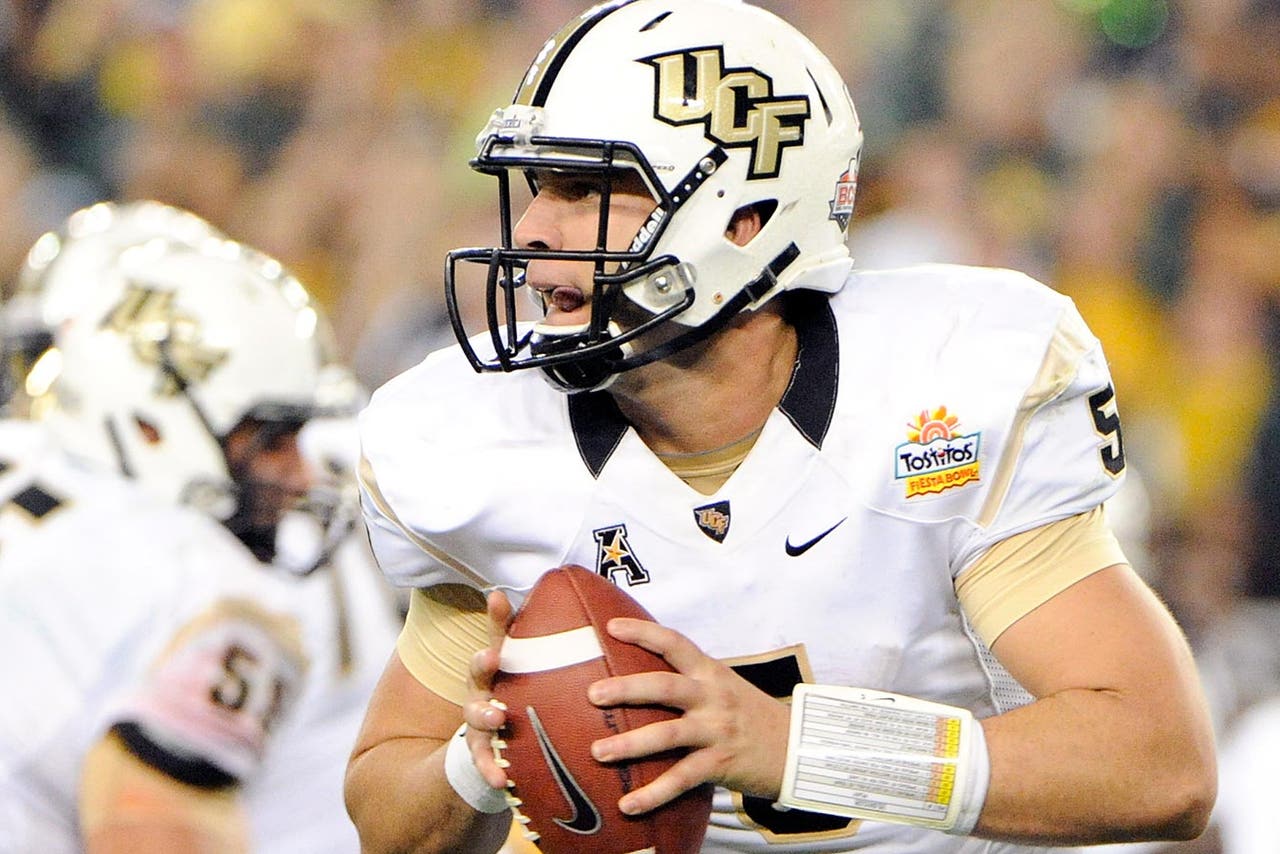 2014's top quarterback? It's a three-horse race that can go three different ways. The biggest wild card is Manziel, the celebrity Heisman winner whose ability to immediately capture an NFL fan base's imagination can only be matched by opposing defenses' lack of ability to capture him. A bit undersized (but taller than Russell Wilson) and not blessed with a big arm, Manziel lacks the "tangibles" on paper to be an elite NFL quarterback. But, the guy can play quarterback. And he will put butts in the seats and sell jerseys. Blake Bortles has been compared to Ben Roethlisberger (they share the same agent), but I just don't see it.
It might not matter, of course, if Texans owner Bob McNair and GM Rick Smith do, indeed, see him as the franchise savior. Then there's Teddy Bridgewater, the most polished of the three. A standout on the collegiate playing field, there are question marks surrounding his pro football potential. All three young men could go No. 1 overall. All three could slip to the draft's second day. The pecking order could be set after this week in Indianapolis.
3. Michael Sam
Sam's decision to come out prior to the NFL Draft Scouting Combine was a courageous one. And though I don't believe his NFL Draft stock will be negatively impacted by his sexual preference, there is some truth to the belief that teams could be hesitant to draft a potential third-day pick who'll bring as much media attention as Sam will into the locker room. Sam has the opportunity to do two things in Indianapolis.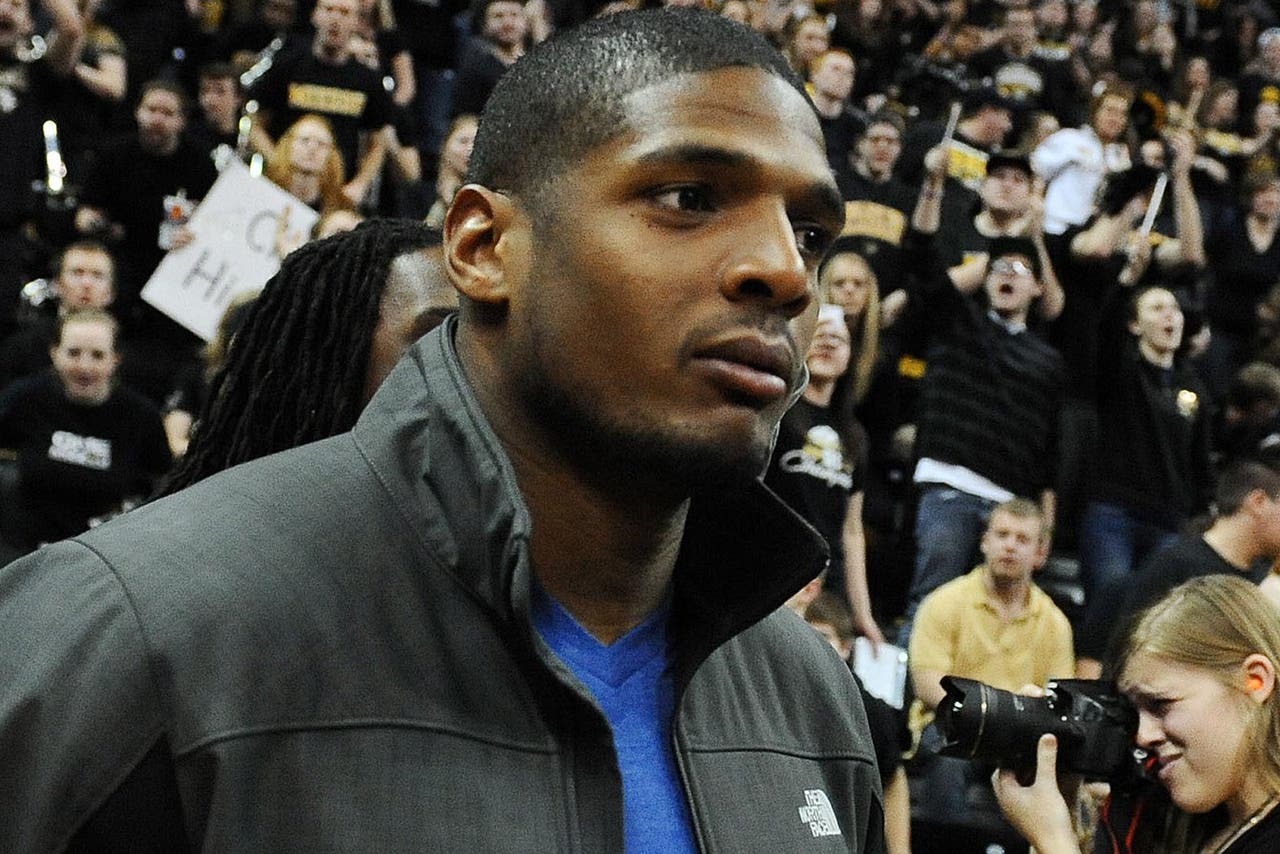 One, assure coaches and front office personnel that he's worthy of being drafted on Day 1 or Day 2 by performing better than he did in Mobile three weeks ago during his on-the-field drills. Sam wasn't a star at the Senior Bowl and his film from 2013 shows the work of a very talented collegiate defensive end who likely isn't big enough to play the position in the pros. With an impressive 40 time and some good drill work, he can erase any doubts that he's a classic "Tweener" -- too small to play defensive end, not fast enough to play linebacker -- at the next level.
Two, Sam can showcase how he plans on handling the wave of media intrigue his first few months in the league will bring. I assume his podium session in Indianapolis will demand the greatest amount of interest and he may be asked one or two questions that he'll find either too personal or somewhat uncomfortable. Handle them with ease, and get the job done on the field, and Sam's Combine experience could end up being a very positive one.
4. New Coaches Say Hello
Cleveland, Houston, Tennessee, Detroit, Minnesota, Washington, and Tampa Bay all have new head coaches. Many of them have new coordinators on the defensive and offensive sides of the ball. The first pick and free agency obviously matter most, but the first "real" introduction to the media comes at the Combine.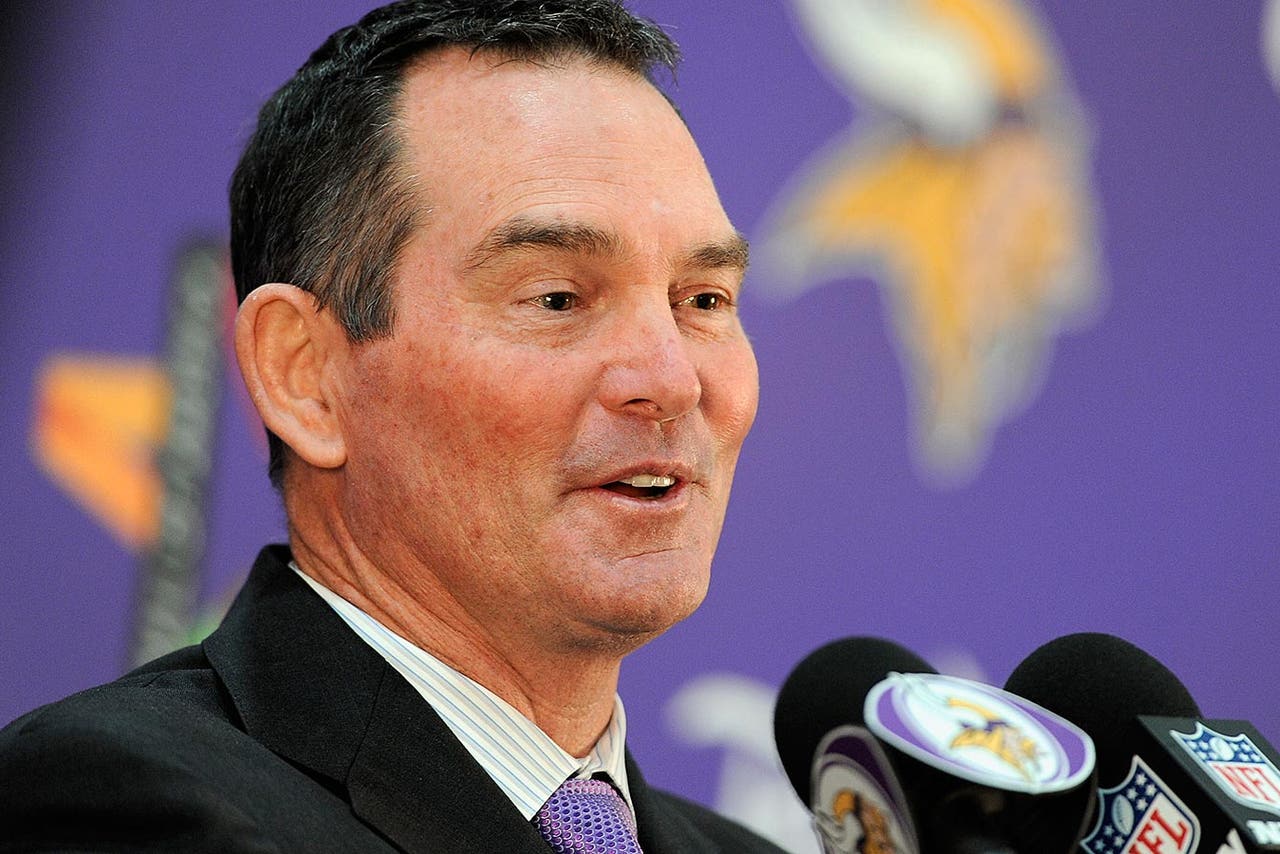 Last year, Bruce Arians owned the event, poo-pooing the read option and rocking a Kangol hat. He set the tone for the rest of the season. Marc Trestman raved about Jay Cutler, Brandon Marshall, and Alshon Jeffery. Both Chip Kelly and Andy Reid came in with new philosophies and fresh approaches to teams that needed them to do just that. Does Mike Zimmer come out guns blazing in his first address to the national media? Does Bill O'Brien declare the start of a new era in Houston? Do we see a different side of Lovie Smith and Ken Whisenhunt than the ones we did in Chicago and Arizona, respectively?
With every head coach outside of Bill Belichick and Joe Philbin listed as speaking with the media in Indianapolis, we'll get an opportunity to see just where each team's head coach is at on the start of the 2014 NFL season.
5. The Sammy Watkins Show
Remember a few years back when A.J. Green was the top wideout coming into Indianapolis and Julio Jones just dominated every drill? Jones' Combine performance is still one of the more amazing things we've seen in Indy, thrashing any notion that he didn't have the speed Green did or that he had a mid-first round grade. Sammy Watkins, the dazzling star receiver out of Clemson, is about as surefire a wideout to enter the league since Jones and Green did a few years back. I've got more than an inkling that he's going to tear apart the wideout drills and emerge as a potential top-three pick. Circle his name now as one to watch if you're looking for something special.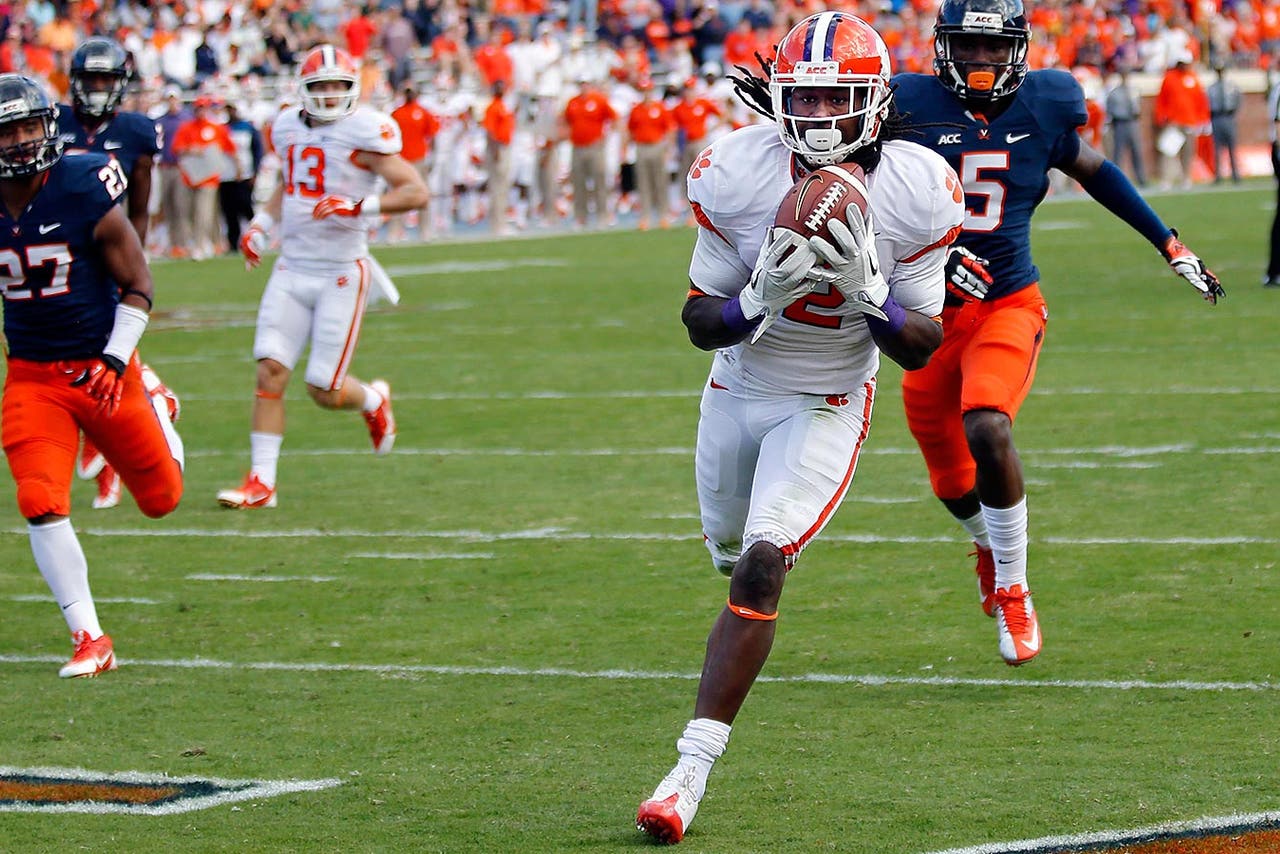 Three small-school guys you'll know by next week
1. Pierre Desir, CB, Lindenwood: Desir's one of my favorite prospects in this draft and has an outside chance of landing in the top 32. A 6-1, 200 pound cover corner out of a tiny Division II school, Desir blanketed receivers in 2013. Knocked for the level of competition he was up against, Desir showed up to the Senior Bowl in Mobile and did the same exact thing against some of the Pac-12 and SEC's top wideouts. Born in Haiti, he moved to Missouri when he was four years old and ended up at Washburn (Kansas) out of high school, before transferring to Lindenwood. He spent his entire past two years working a full-time job at a call center on top of locking down receivers. A solid Combine performance can ensure he won't be doing the call center gig for at least a few years.
2. Zach Moore, DE, Concordia-St. Paul (Minnesota): Never heard of Moore? It's OK, you're not alone. Get to know him now. A 6-foot-6, 285 pound speed rusher, the Division II star recorded 26 sacks in 28 games. Still viewed as raw, and is a converted high-school receiver who's put on over 100 pounds in just a few years, Moore is your classic "upside" guy.
3. Dakota Dozier, OL, Furman: Furman's a prestigious private school in South Carolina with just over 2,700 students enrolled. It's not a traditional NFL prospect factory. But Dakota Dozier could break the mold. A four-year starter at left tackle, the 6-foot-4, 315 pound mauler could end up playing guard at the next level. I spoke to one scout in Mobile who mentioned Dozier as a potential top 75 draft pick.
Five best drills to watch
1. The 40-yard dash: A player's career can be made, or destroyed, in a flash. My favorite 40-yard-dash story involves Deion Sanders' run in 1989. Back before the Combine was televised or even all that much covered by the media, Sanders reportedly showed up to the Combine late and did just one drill -- and only once. As the story goes, Sanders ran a 4.29 in the 40, then jogged right into the Hoosier Dome tunnel and out the building. Without breaking stride, he hopped into a limousine and took a trip to the airport, where he boarded a plane and flew home.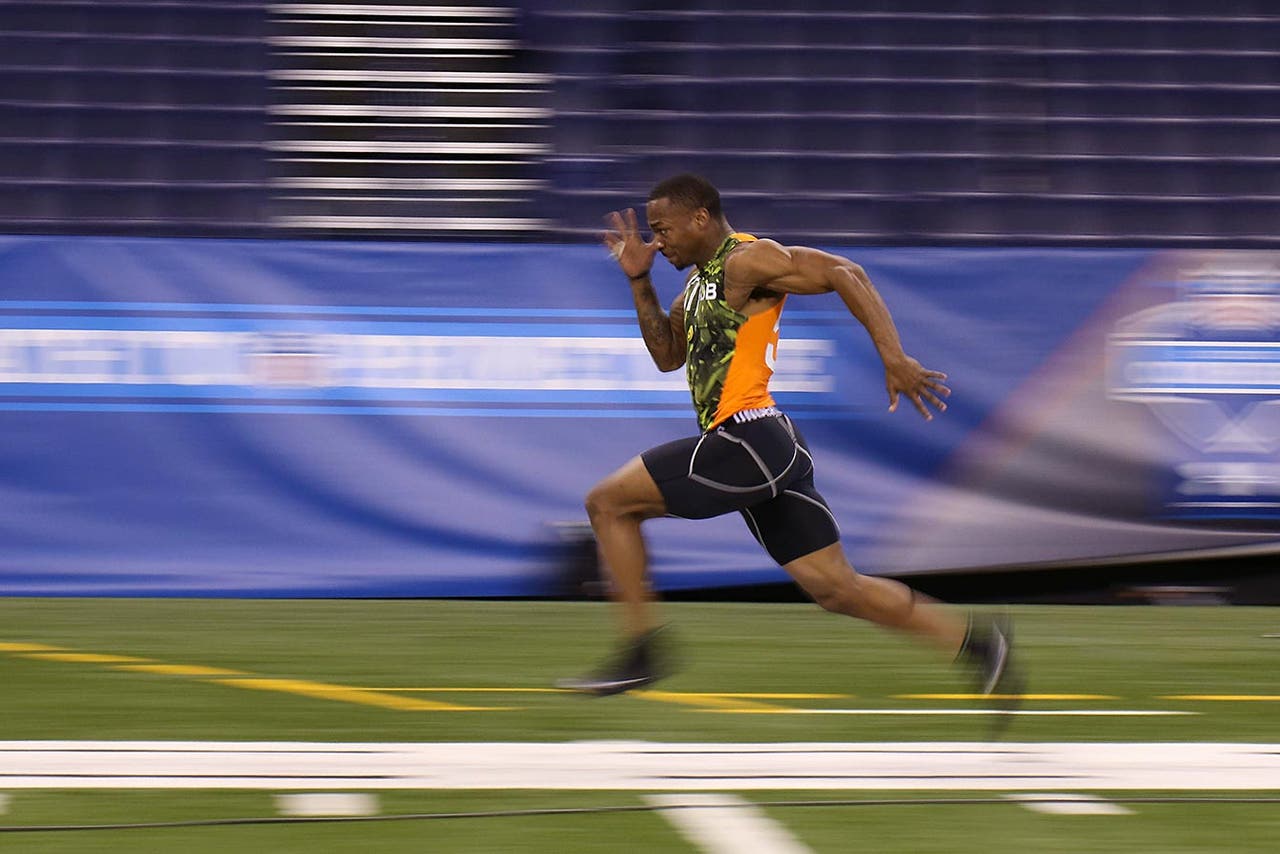 2. Bench press: How many times can a player put up 225 pounds in one sitting? Can't fake this one. In honor of 2013 Pro Football Hall of Fame inductee Larry Allen, I'd like to see someone top 50 reps.
3. The gauntlet: A wide receiver or a tight end gets a pass from a coach, catches the ball and drops it. He then runs across the field and catches five passes in a row from five different quarterbacks across the field. It's all hand-eye coordination. Boom. Boom. Boom. In today's era of pass-happy football, being able to catch a ball and make a first move -- all in one motion -- is more important than ever before.
4. The speed turn drill: A defensive back starts at the line of scrimmage, backpedals five yards, runs forward five yards and then is told to run in a certain direction. At about 15 yards, the defensive back is asked to look up and locate a football. What kind of ball skills do you have? The speed turn drill gives an indication.
5. Three-cone drill: Three cones are placed in an L shape. Players go five yards to the first cone and back, then to the second cone and back and then run a loop around the third cone, switch direction and come back around the second cone. Got all that? A shifty running back/wide receiver can usually do a three-cone drill in 6.5-7.0 seconds.
Three potential character 'red flags'
1. Johnny Manziel, QB, Texas A&M: I'm of the "Who Cares?" camp when it comes to Manziel's college indiscretions, but there are some red flags. The spotty Instagram account, the autograph controversy, the Manning Passing Academy situation and the list of milestone moments in Johnny Football's off-the-field college career is quite lengthy.
2. Vic Hampton, CB, South Carolina: Talented player with a checkered past. Attended four different high schools, was dismissed from South Carolina's team (a near impossibility under Steve Spurrier) in 2011, and was charged with possession of alcohol as a minor. He's a changed man and has kept his nose clean the past few years, but teams are well aware of his past.
3. Jeremy Hill, RB, LSU: Hill's a player. But he's got two criminal incidents on the resume and is currently on probation. The latter of the two incidents, a simple battery charge for getting in a fight outside a bar in Baton Rouge, was all caught on tape. The video went viral and made the rounds. Not good.
Five teams to Watch
1. Houston Texans: New coach, new coordinators, and a new direction -- the Texans hold the keys to the first pick in the NFL Draft. Do they go with a quarterback? Do they pair Jadeveon Clowney with J.J. Watt? Do they trade the pick? Bill O'Brien and Rick Smith will both address the media this week. Read between the lines and we'll see where this team is. One thing we do know: Case Keenum will not be starting the bulk of the team's games as he did a season ago.
2. Cleveland Browns: Thirteen months after bringing in a new coach and GM in 2013, the Browns have yet another new coach and GM. There's no guarantee we won't be hearing that again a year from now. The Browns, believe it or not, are in pretty good shape roster-wise. They've got Pro Bowlers at several positions, a ton of salary cap space and the No. 4 pick in the Draft.
3. St. Louis Rams: That RG3 trade is the gift that keeps on giving. In addition to their own pick, the Rams have the second overall pick in May's Draft. I believe Sam Bradford's more than safe, so the question is where do they go? Clowney, if he's available? One of the several talented offensive tackles? Or do they go Sammy Watkins?
4. Jacksonville Jaguars: The Jaguars didn't tear the league up last year, but they certainly planted quite a few promising seeds. There was a stretch in November and December when the Jags won four of five games and had the longest winning streak in the AFC. Very young, very well-coached, and fortunate enough to have a patient owner -- the Jags can continue to build this May.
5. Minnesota Vikings: The Vikings don't have a top-five pick, but they could be looking at drafting a quarterback. Mike Zimmer's a defensive guy, but the three-headed monster of Ponder-Freeman-Cassel just wasn't the answer in 2013. Do they go QB? If so, do they move up in the draft to secure one?
Five Combine wild cards
As much as the Combine can highlight the best physical qualities of certain players, it can put a spotlight on the shortcomings of others. Here are five wild card names to watch this week:
1. Jimmy Garoppolo, QB, Eastern Illinois: No smaller school player's gotten more attention the past few months than Garoppolo. It's one thing to hold your own in a few postseason bowl exhibitions. It's another to hold your own against the Manziels and Bortles of the Draft class. Is Jimmy G up to the task?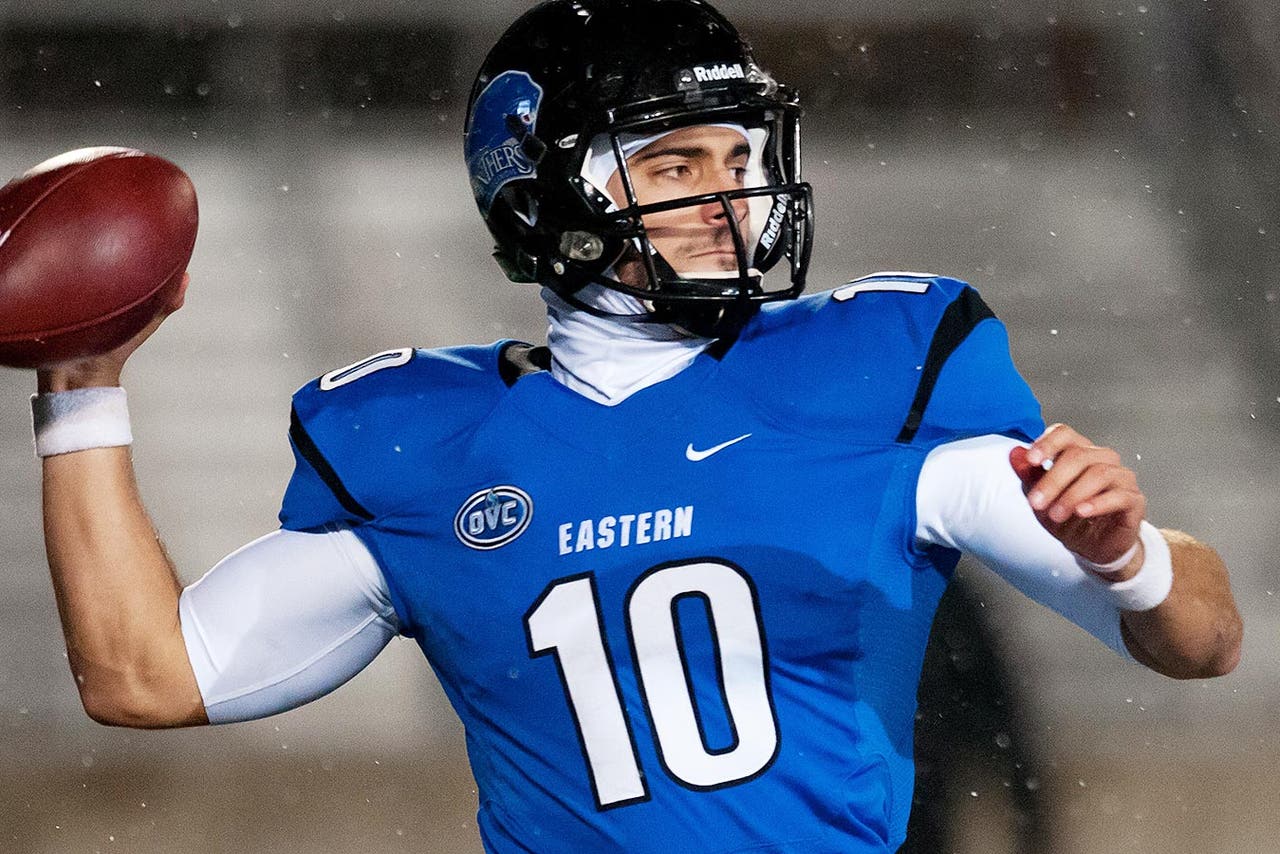 2. Terrance West, RB, Towson: There are several big name college running backs, Tre Mason and Carlos Hyde included, in this draft. West has a chance to sneak into the second or third round with a big Combine performance. West, the father of a five-year-old son, led all 2013 college football players with a Football Championship Subdivision single-season record 2,509 rushing yards and 42 touchdowns last year.
3. Brandin Crooks, Oregon State: One NFL exec I spoke with in Mobile listed Crooks as a late first-round pick. Another said late second, early third round. Not the biggest guy, but an all-purpose machine, the Pac-12's all-time single-season leader in receptions could solidify that first round grade with a big week in Indy.
4. Eric Ebron, TE, North Carolina: There's a three-horse race for the first tight end to go off the board and it's between Ebron, Austin Sefarian-Jenkins of Washington, and Jace Amaro of Texas Tech. Ebron's got the early lead, in my eyes, and he can lock up a top 15 or top 10 grade with a lights out performance.
5. Dee Ford, DE, Auburn: Midway through the 2013 season, as Auburn was making their push towards relevance, I asked a scout what he thought of Dee Ford. Third round was the feedback. After the SEC Championship Game, I asked the same scout the same question. Third round was the feedback. After a dominant Senior Bowl, I asked him a third time. "He may have just earned himself some first-round money." Dee Ford, an engaging kid who captivates anyone who speaks with him for more than one minute, will do great in the interview process. This could be the week he solidifies that first round money.
Five bold Combine predictions
1. Derek Carr has a tremendous Combine performance and inserts himself back into the Top Ten conversation.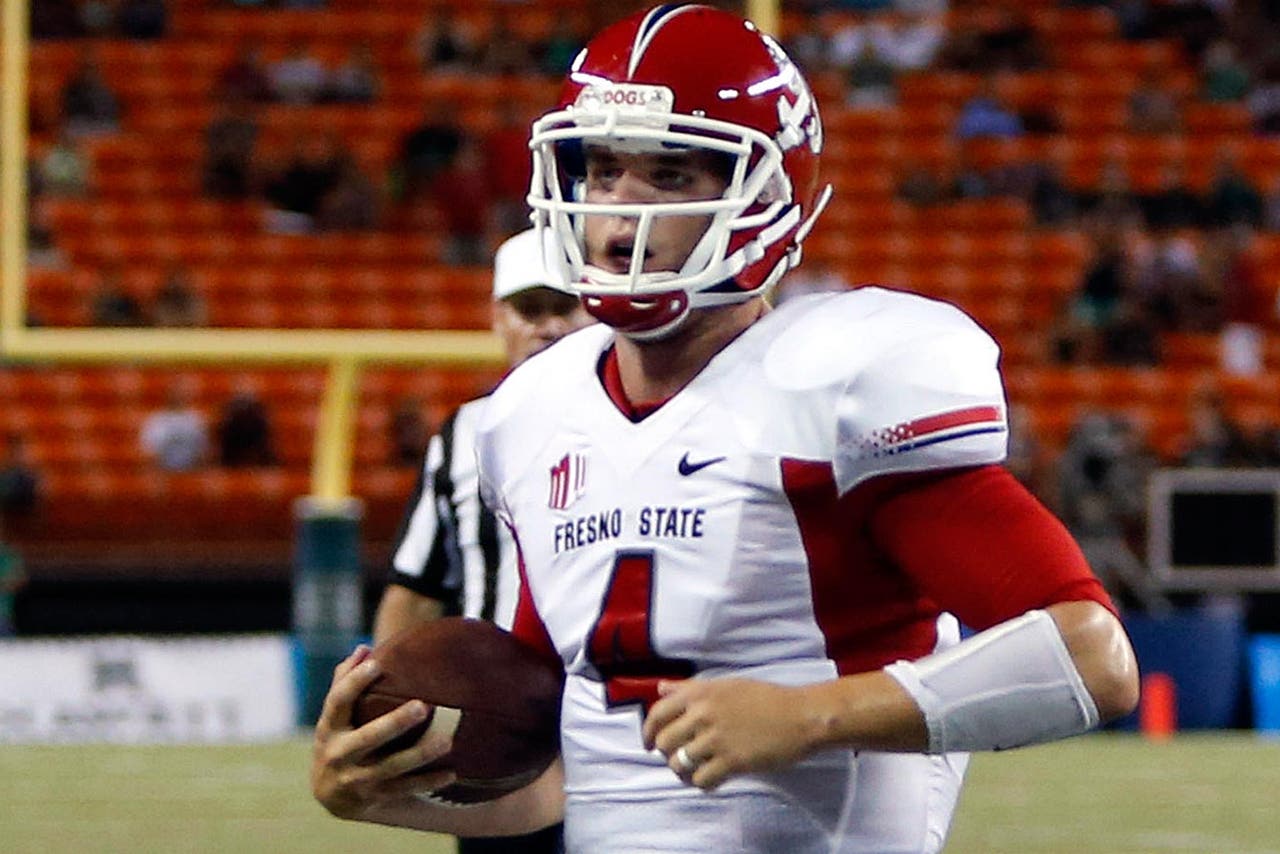 2. Ra'Shede Hageman, the talented DT out of Minnesota, turns heads and locks up a top 20 spot in the draft. Every year, there's a winner of the "Underwear Olympics" -- someone who lifts the most, runs the fastest, and blows teams away with sheer athleticism. Hageman can be that guy.
3. In a loaded running back draft class, Towson RB Terrance West finds his place amidst the top 5 backs.
4. Jadeveon Clowney blows everyone out of the water. Dominates.
5. Bruce Arians wins the podium gold medal like he did last year.
---
---