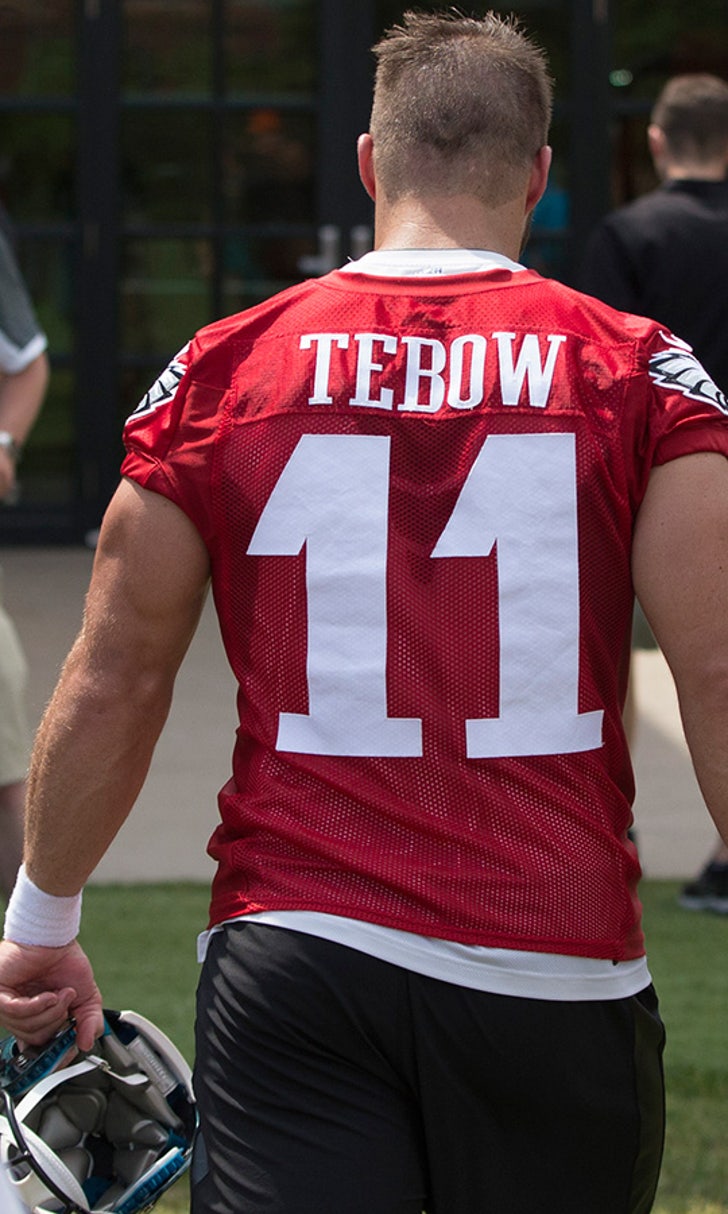 Tim Tebow goes back to the basics with his mechanics
BY foxsports • June 9, 2015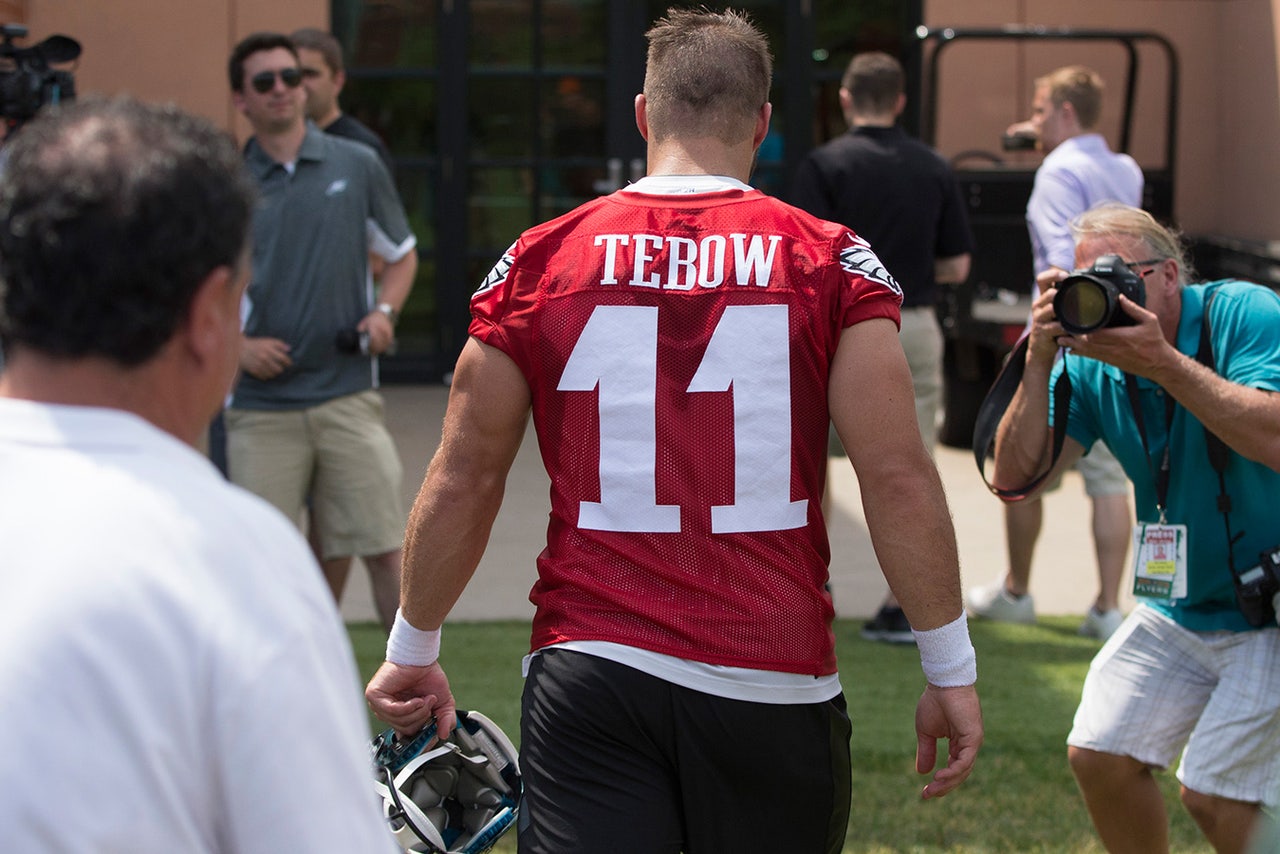 Chip Kelly is not the first  football coach to believe in Tim Tebow and he won't be the first coach to try molding him to fit a unique offensive scheme. When it comes to learning the Philadelphia Eagles' offensive system under Kelly, Tebow has all offseason to get it down and he has proven to be a fast learner in the past. When it comes to delivering the football with the proper footwork and mechanics necessary to be accurate in any offensive system, Tebow has lacked consistency throughout his career. In his time away from the NFL, Tebow went back to square one and began training with former MLB pitcher Tom House.
Early reports on Tebow out of the Eagles' OTAs have been overwhelmingly positive. Tebow is throwing the ball better than expected, and he attributes his improvement to his offseason work with House. Tebow said the pair worked "from the ground up," focusing on "balance, posture, sequencing, timing," per John Gonzalez of CSN Philly.
Give Tebow the credit he deserves. Still just 27 years old, Tebow recognized his greatest weakness and he addressed it on his own time. Overhauling your mechanics as a quarterback is an overwhelming process, but Tebow was up for the challenge.
"It's a lot of work. It's science, mechanics, and fundamentals. You go back to the basics and early teaching yourself the process (of throwing a football again)," Tebow said to a media contigent on Monday at the Eagles' OTAs at the NovaCare Complex, per CBS Sports. "It's feet, it starts with your feet. There have been a bunch of pitchers out there with us, working on the same things. I feel a lot more comfortable throwing the ball. The ability to anticipate and ability to throw intermediate routes and get the ball out quicker. I feel comfortable with a lot of different things that I'm doing."
Reporters at practice are not the only ones who have noticed the improvements that Tebow has made throwing the football. Kelly is excited with what he has seen so far.
"Watch him throw," Kelly said, per CSN Philly. "I think he's improved. He spent a lot of time over the last two years in terms of working on his game."
In theory, Kelly's offensive scheme is a perfect match for Tebow's skill set. The system requires a quarterback with an excellent understanding of read-option concepts and the ability to quickly diagnose coverages and deliver the football to a skill position player in space.
Tebow will have to continue leaning on his newfound mechanics and footwork. If he reverts back to old habits, the Eagles cannot trust him under helm. Keep in mind, Tebow owns a 47.9 career completion percentage and a 75.3 quarterback rating. However, if he continues to build on the foundation he built with House, Tebow can move up the depth chart faster than expected. Projected starter Sam Bradford has a checkered injury history, Mark Sanchez struggled with 14 turnovers in eight games as the Eagles' starter in 2014 and Matt Barkley has failed to stand out in practice or game situations.
(h/t CBS Sports, CSN Philly)
Photo Credit: Mitchell Leff/Getty Images
---
---