Tennessee Titans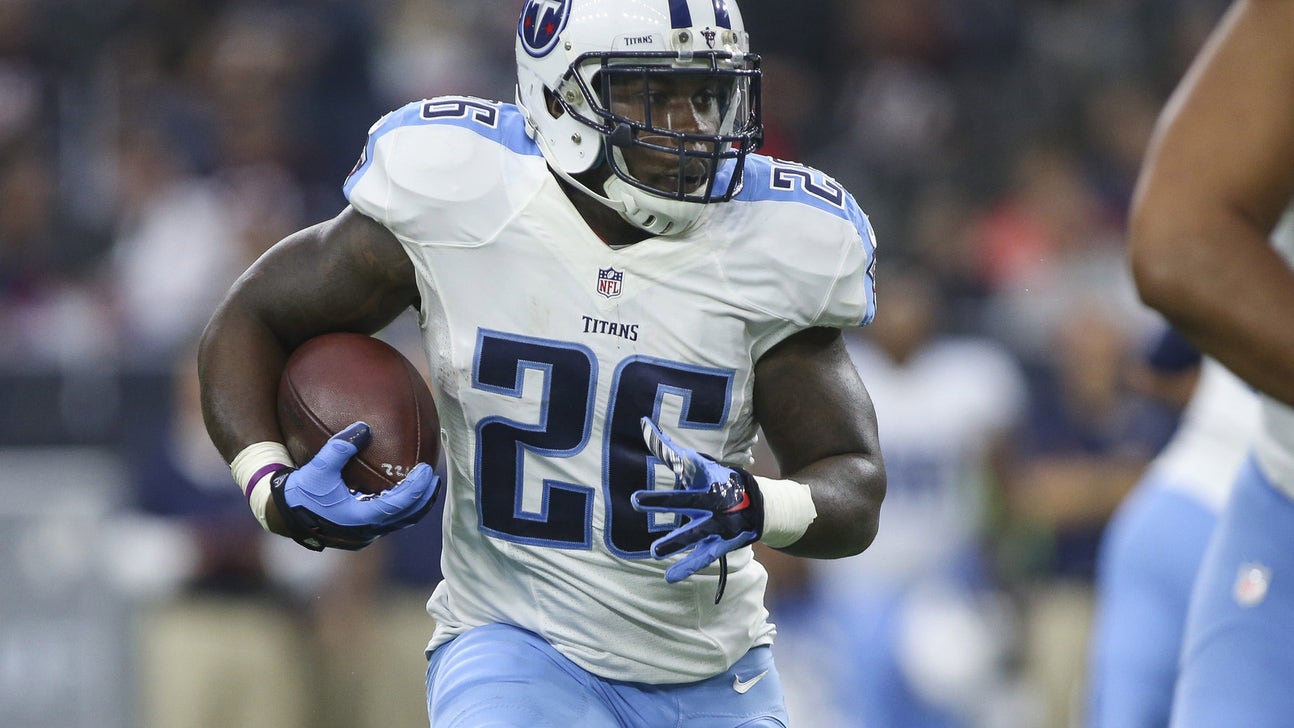 Tennessee Titans
The unlikely journey of Tennessee Titans running back Antonio Andrews
Published
Nov. 16, 2015 9:41 p.m. ET

"To come from a small 2A school out of the state of Kentucky, then go to a smaller division I college, then undrafted free agent, and then to be finally starting … I done beat the odds." In his path to the NFL Antonio Andrews has certainly beaten the odds.
His journey began at Fort Campbell High School, a small 2A school in Kentucky. Although Andrews played four sports — football, baseball, basketball, track — he prospered most in football as a dual threat quarterback who could pass from the pocket or run. As a varsity starter, Andrews had a perfect 29-0 record, won two class 2A state championships, and received Kentucky's Mr. Football Award.
Despite Andrew's stellar varsity career, top tier colleges showed little interest in the three star recruit. The Air Force Academy, Western Kentucky University, and Louisville offered Andrews scholarships to play football.
Andrews signed with the Air Force Academy. The decision seemed fitting, as his father Olan Andrews is a current member of the United States Army. However Andrew quickly transferred to Western Kentucky University, a division I school in the Sun Belt Conference.
During his first two years at WKU Andrews was backup running back to Bobby Raines. As a result Andrews say little playing time and was unable to prove his talent. When Raines graduated in 2012, Andrews emerged as Western Kentucky's do-it-all star. He served as the team's quarterback, running back and kick returner.
His junior season Andrews led the FBS in all-purpose yards per game and had the second highest all-purpose yards in FBS history behind Barry Sanders in 1988. The next year Andrews continued to dominate the Sun Belt Conference, as he rushed for 1,730 yards. He concluded his career with the NCAA record for the most all-purpose yards over a two-year span (5,770 yards).
Andrews's career at WKU concluded, and the 2014 NFL Draft ensued. It seemed that Andrews had garnered the attention of NFL teams thanks to his record-breaking collegiate performance. In fact, "just about all" NFL teams contacted him prior to draft day, per David Climber of the Tennessean. But when the draft passed, Andrews was unselected.
Andrews had red flags that may have dissuaded NFL teams from risking a draft pick on the FBS all-purpose yards leader. For starters Andrews played in the Sun Belt Conference, a lesser competitive league in which it is hard to judge whether players can transition into the NFL. Moreover, Andrews showed deficits during the NFL combine. Although he had a powerful leg drive, soft catching hands and a strong stiff arm, Andrews lacked top-end speed — the golden standard of professional running backs. In fact Andrews's 4.82 seconds 40-yard dash was one of the slowest for running backs during the 2014 combine.
Nonetheless the Tennessee Titans signed Andrews as an undrafted free agent. Sources indicate that former Titans' head coach Ken Wisenhunt liked the versatility that Andrews displayed at Western Kentucky University. Andrews still attributes his football versatility to the skills he learned playing multiple sports in high school.
When Andrews entered the Titans organization in May of 2014, the running back position was in a state of transition. The team had parted with Chris Johnson a month prior, and backup Shonn Greene was recovering from a right knee surgery. Bishop Sankey was expected to fill the void left by Johnson's departure and Greene's injury. The Titans had selected the running back from Washington with the No. 54 overall pick in the same 2014 draft in which Andrews went unselected.
Last on the depth chart, Andrews was still confident that he could make the team: "When you don't get drafted, people don't expect you to make it in the NFL," he said. "I understand that. But I feel like I'm going to make it. I really do." Per David Climer of Tennessean.
Andrews did not see immediate success with the Titans however. He was released on August 29, 2014. Two days later Andrews was signed onto the Titans' practice squad where he worked until being activated onto the team on October, 2014.
As a result of this shuffling Andrews had a lackluster rookie season in which he attempted no rushes and had sparse playing time. Bishop Sankey ended up leading the Titans in rushing as Andrews sat on the bench. On 152 carries Sankey rushed for 569 yards.
Entering the 2015 season the Titans opted for a running backs by committee. It was planned that Sankey would lead the team in rushes while Dexter McCluster, David Cobb, and Antonio Andrews would get playing time based on their skillsets. Andrews would be the bruiser, a north-to-south runner used in short yardage situations.
Andrews was certainly a bruiser at the start of the 2015 season. In week two versus the Colts with 9:51 remaining in the third quarter, Andrews rushed to the left side of the Titans' offensive line and shed Colts' safety Mike Adams at the goal line for an 8-yard touchdown run to give the Titans a 17-14 lead.
This was Andrew's first professional touchdown, and with it, he became the first alumnus of Fort Campbell High School to score a touchdown in the NFL.
As the 2015 season has progressed, Andrews has escaped his perception as a bruiser. Make no mistakes. He is still a hard-nosed rusher who gains yards after initial contact, but Andrews also finds running holes well and sloughs off defenders with quick cuts.
For this reason Andrews climbed the Titans' rushing hierarchy, and on November 4, 2015 – a day after the firing of head coach Ken Wisenhunt – Andrews was named the Titans' starting running back. Andrews' journey to the pros was thus completed. A man whose abilities have been frequently second-guessed became an NFL starter.
Andrews has not let his ambition lessen since acquiring his new title. "The new (goal) is to win out the rest of the season." Andrews and the Titans unfortunately failed to accomplished this goal, as they lost to the undefeated Carolina Panthers on Nov. 15.
Regardless, the future looks bright for Antonio Andrews. The Titans are certainly in need of a reliable starting running back since the decline and departure of former star Chris Johnson. Perhaps Andrews will be that man. If critics continue to doubt his abilities, Andrews may very well surprise us all.
More from isportsweb.com:
---
---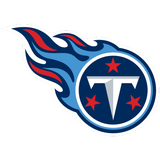 Get more from Tennessee Titans
Follow your favorites to get information about games, news and more
---