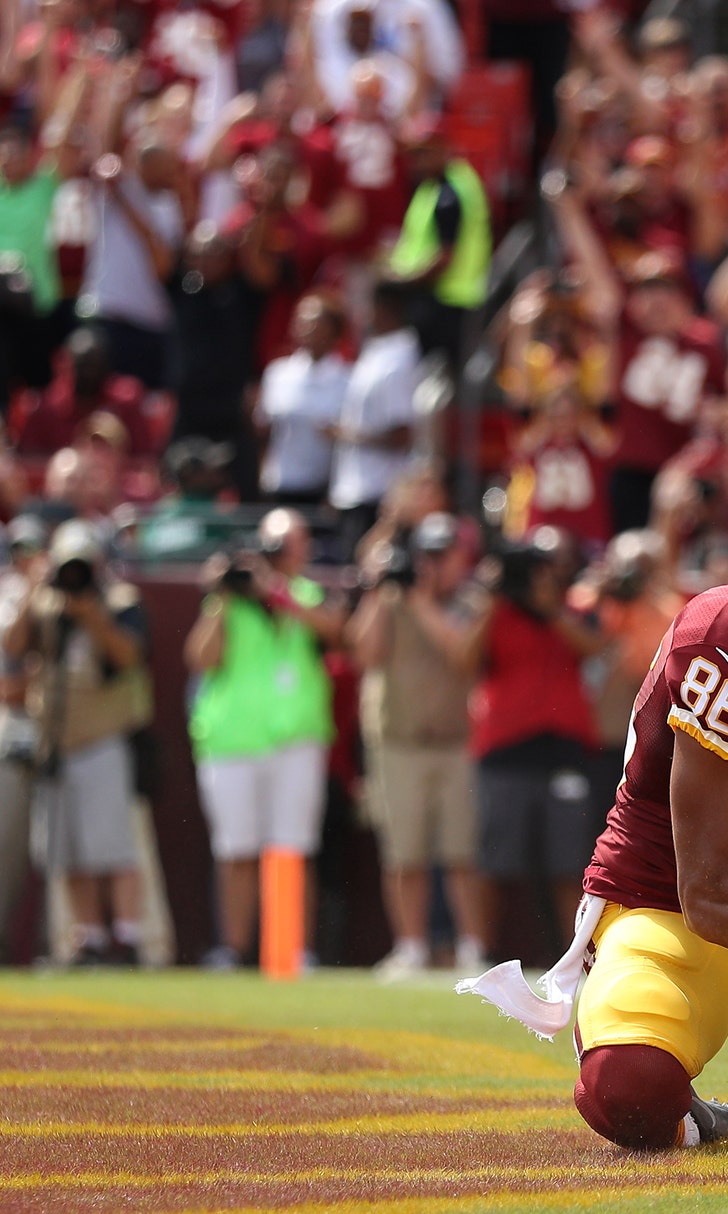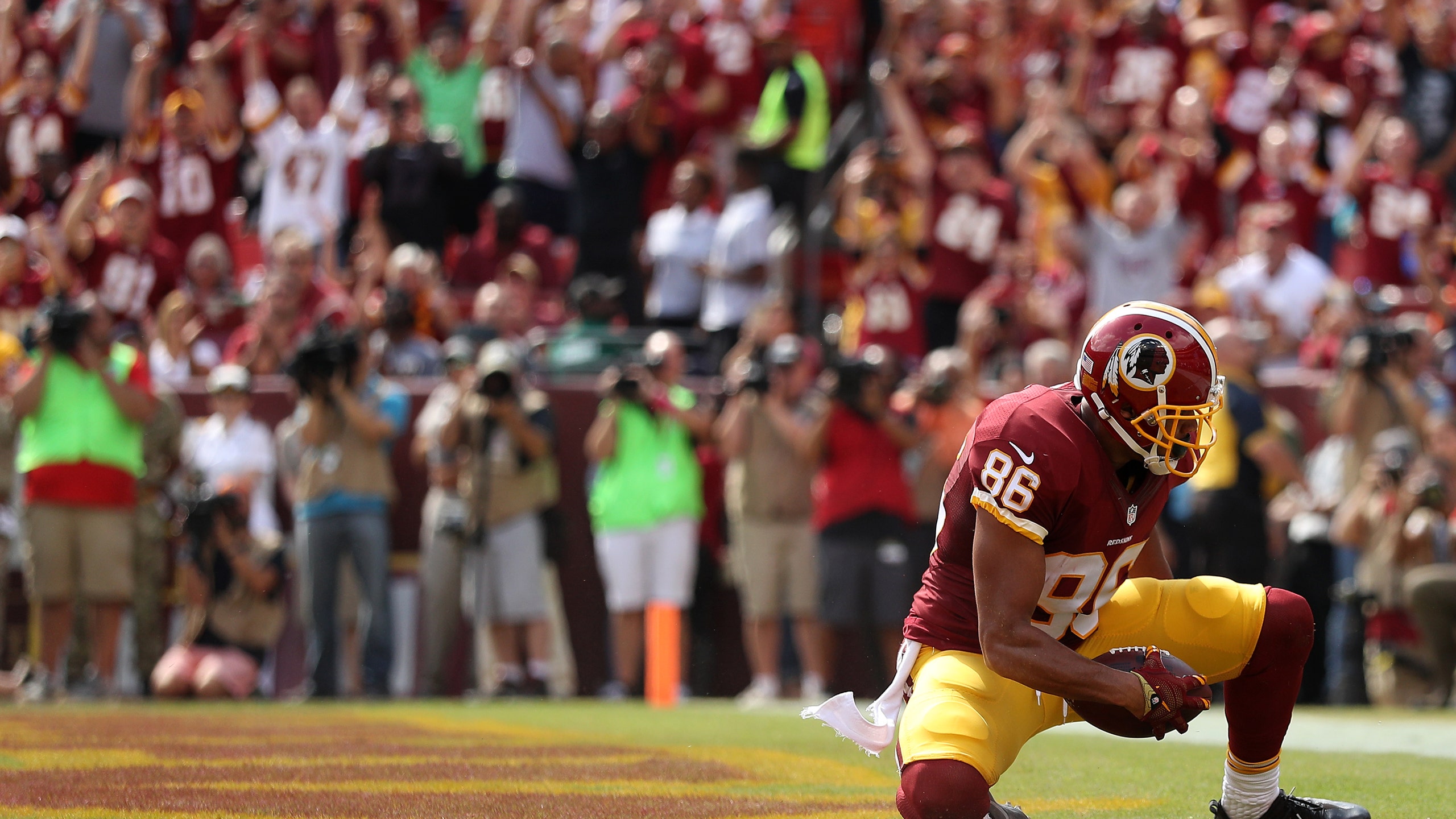 The unimaginable (and hilarious) way the Washington Redskins could miss the playoffs
BY Chris Chase • December 27, 2016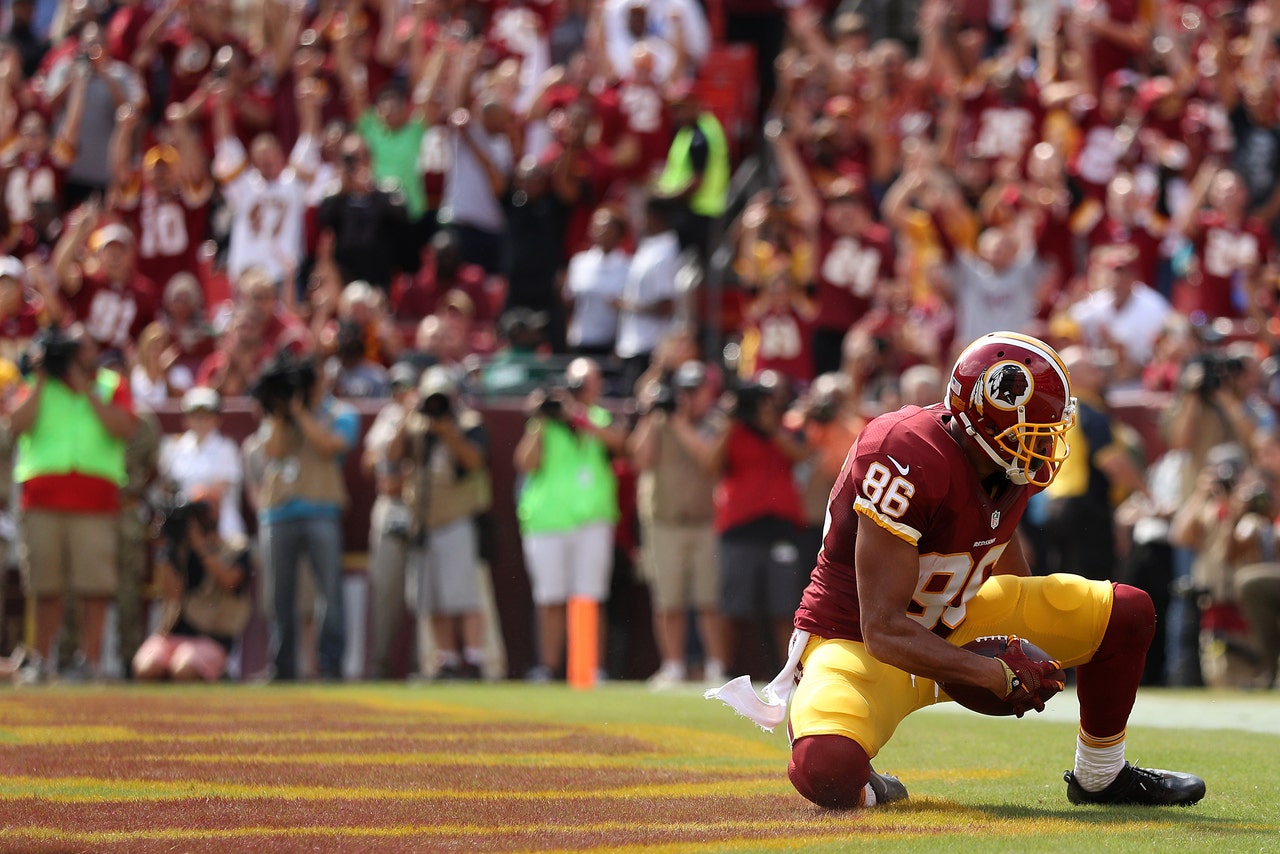 The Washington Redskins had a very Merry Christmas weekend, as the three results they needed for playoff purposes -- beat Chicago, Tampa loss, Detroit loss -- all happened, giving the team a "win-and-in" situation in Week 17 against a New York Giants team that's locked up the No. 5 seed and might be resting its starters, if not for the whole game then certainly the second half. Win and in. You can't ask for much more than that. Except this win-and-in scenario has an asterisk. It's a small one. Tiny. Minuscule even. But it's there and will hang in the back of the mind of every Redskins fan Sunday if the team fulfills its part of the deal.

If the Detroit Lions and Green Bay Packers tie on "Sunday Night Football," both will make the playoffs, leaving the supposed win-and-in Redskins win-and-done.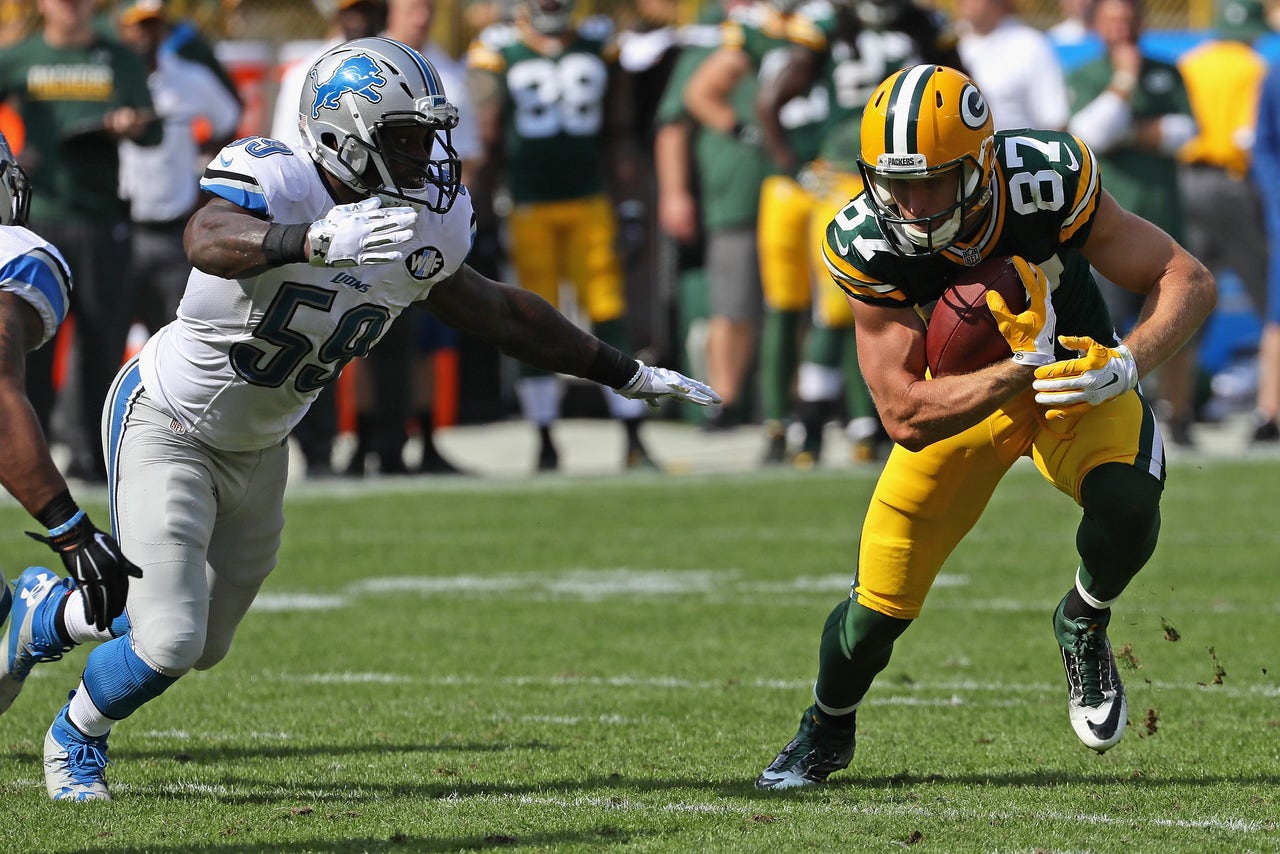 Crazy, right? Potentially hilarious? Making that game's overtime, if it were to happen, the most exciting 15 minutes of football of the year? Yes, yes and yes.

Here's how it would go down: Washington would have a 9-6-1 record after beating the Giants. Since both the Packers and Lions are 9-6 at the moment, thanks to Detroit's Monday night loss to Dallas, a tie would make for a three-way tiebreaker -- technically. In reality, there would be separate tiebreakers applied. The first would determine the winner of the NFC North, and since Green Bay won the first meeting with Detroit, it would win the division based on its 1-0-1 head-to-head record.

That would drop Detroit into a tiebreaker with the Redskins for the last wild-card berth, which the Lions would win based on their head-to-head win over Washington, which came back in October when the Redskins had a 17-13 lead and 99.54 percent win probability with 1:05 left before the Lions marched 75 yards in 43 seconds for the win. (Had Detroit defeated Green Bay the first time they played and won the NFC North in this scenario, the Redskins would have the tiebreak on the Packers, courtesy their Week 11 drubbing of Green Bay.) The irony shouldn't be lost on the Redskins that the only reason they're in this potential mess is that they tied Cincinnati in London after kicker Dustin Hopkins missed a 34-yard field goal late in OT.




Okay, so, what are the odds of this scenario going down? Small. Tiny. Minuscule even. This was the fifth season with the rule that both teams get a possession in overtime (unless the receiving team scores a touchdown). The rule has led to an uptick in ties because in scenarios were both teams trade field goals to open overtime, there isn't that much time left for dilly-dally once the receiving team gets its second possession. As such, there have been five ties in the last five years. (Before that, there had been five ties in 20 seasons.) That means there's a 1 in 252 chance (0.396 percent) the Packers/Lions game ends deadlocked.

Seems impossible, right? Not to the Redskins, who were involved in the most bizarre playoff tiebreaker scenario the NFL has ever seen. Back in 1979, the Redskins needed to beat the Cowboys in the final week of the season to make the playoffs. If they didn't, Washington was still basically in -- all that had to happen was the Cardinals staying within 31 points of the Chicago Bears. (It was a point differential thing.) The Redskins seemed to have done the job themselves when they had a 13-point lead (34-21) on Roger Staubach and the Cowboys with 6:54 left, but they squandered that lead to lose 35-34. No matter. There was no way the Bears, a defensive team that had scored 29 points combined in its previous three games, had scored under 20 points in nine of 15 starts, had scored 30 points once all year and had won only four games by double digits could ever put up enough points to outscore the Cardinals by 31. Yet, up 29 points as the clock ticked down, the Bears snuck in a late touchdown to somehow go up 36 and inconceivably knock the Redskins out of the playoffs.

In other words, don't start booking those flights to Seattle just yet, Redskins fans. (And worry about beating the Giants first anyway.)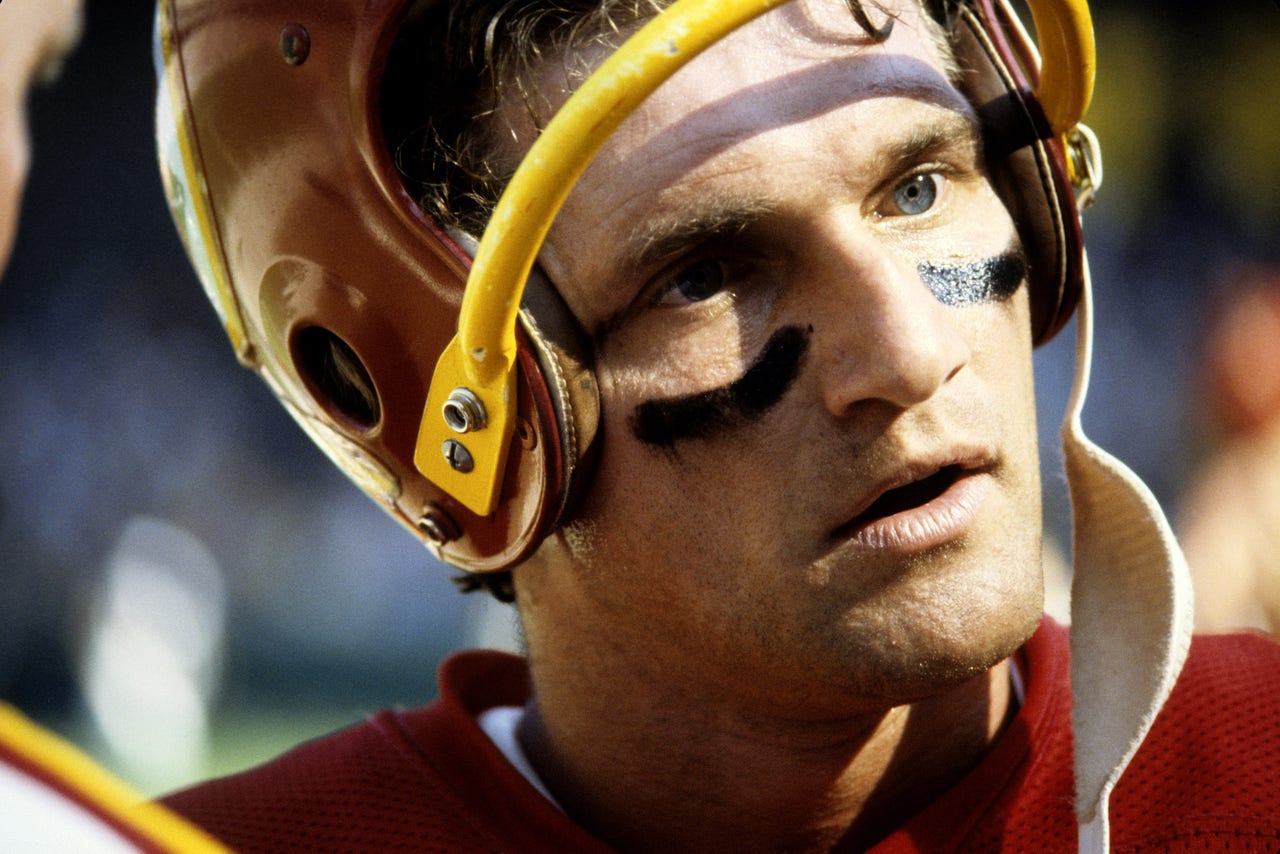 ---
---