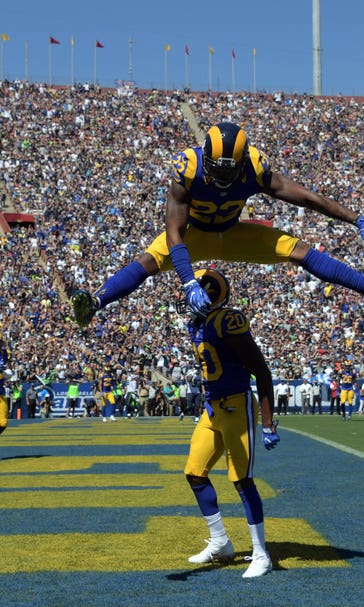 The Rams looked glorious wearing their awesome throwbacks in L.A. debut
November 15, 2016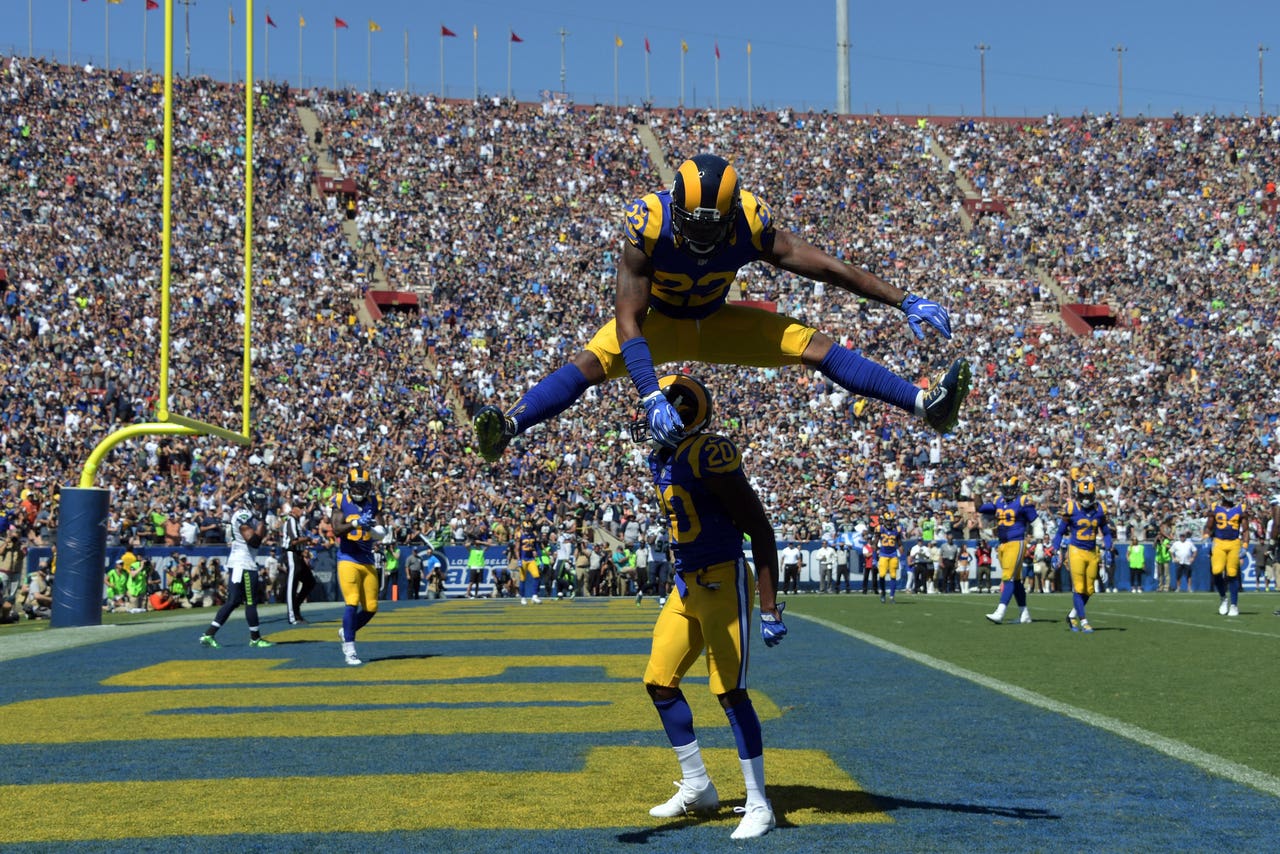 The Los Angeles Rams are back in Los Angeles and they look spectacular. No, not in a football sense (though they're holding their own in their yearly slop-fest with the Seattle Seahawks) but in a fashion one, as the team celebrated its first game in L.A. in 22 years by wearing the throwbacks that came to define the franchise's time out west.
From the 1980s until the year 2000 - a span which encompassed the Eric Dickerson rec spec/jheri curl days, Flipper Anderson setting records with Henry Ellard, Jim (not Chris) Everett, Jerome Bettis (easy to forget he was on the Rams), moving to St. Louis, luring Dick Vermeil out of retirement and some grocery-store clerk named Kurt Warner - the Los Angeles Rams had one of the greatest uniforms in the NFL, a home blue jersey with a rams horn around the sleeves, jersey numerals and pants that were a bright yellow-gold. They were spectacular. (The road jersey was basically the same, with the colors flipped.)
Then, for the same reason anyone makes any decision in sports ($$$), the Rams switched uniforms in 2000 going with gold and millennium blue because, according to the team's astrological aficionado owner, Georgia Frontiere, it "made cosmic sense."
It was bad enough for the team to change colors from a distinctive, ROYGBIV situation, but to do it after a Super Bowl was practically daring the football gods to smite thee.* And smite they did, as the Rams haven't made the playoffs since 2004, were 3-4 in the uniform's early years and were handed the biggest Super Bowl upset in history, all while wearing those ghastly, unmemorable duds. It's hard to accurately describe what the uniforms look like but "7-9" hits it pretty well.
* In fairness, the process to change the uniforms started long before anyone had heard of Kurt Warner. It just so happened that the switch came after the most unexpected Super Bowl victory ever.
Anyway, the blue and yellow unis were back on the field on Sunday and, under a brilliant Los Angeles sun in the historic L.A. Coliseum, the Rams pretty much looked perfect. While the uniforms were great even for those few years they were worn under the dome in St. Louis, you don't realize how sublime they are until you see them in high-def on a perfect September afternoon.
The Rams aren't back home until October 9th when they'll be back in their regular uniforms. And if you have any hope of L.A. going back to the days of Dickerson, you'll have to wait. The team has said they'll keep their current uniforms until 2019 and even then there's no telling what, if any, change would be in the works. That's just the Rams being the Rams. So, enjoy these while you can, if you can stomach the Rams playing the Seahawks, that is.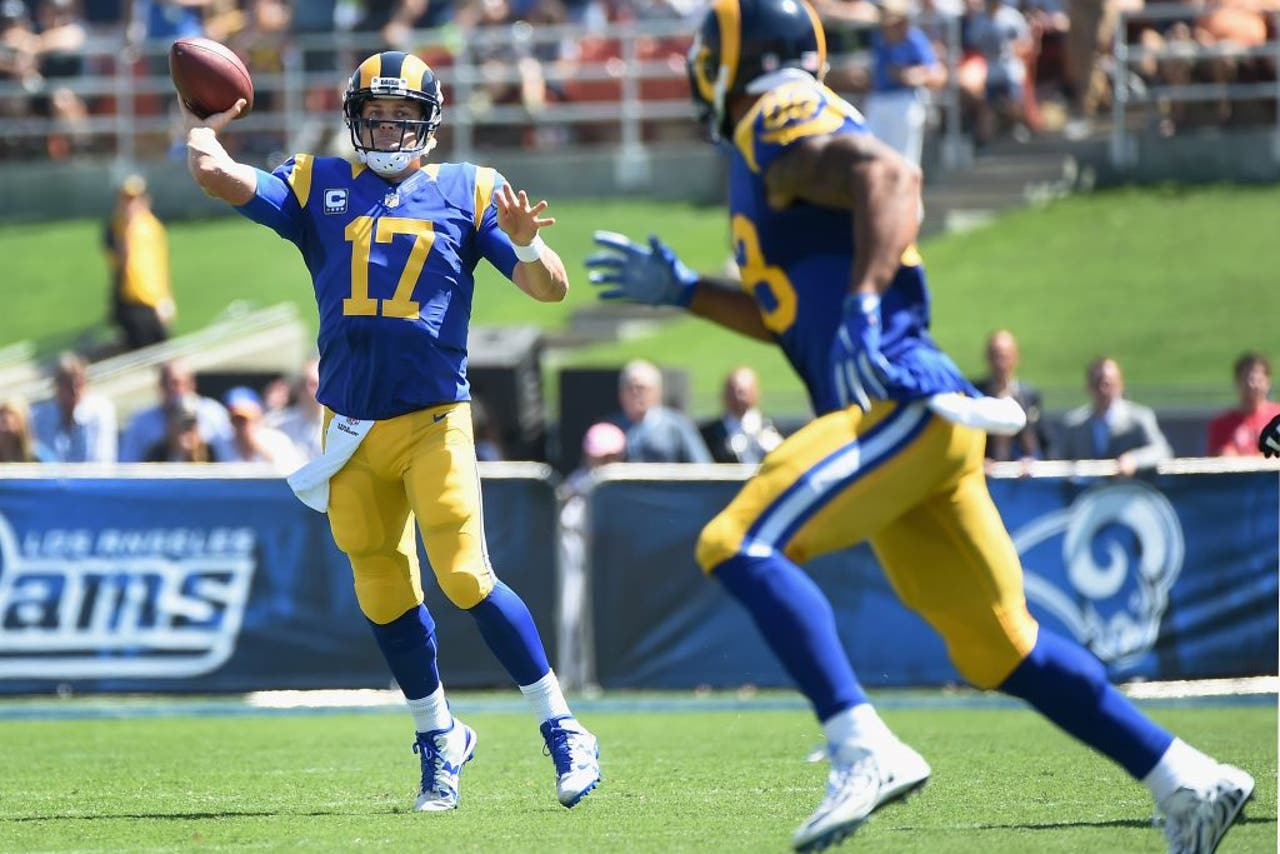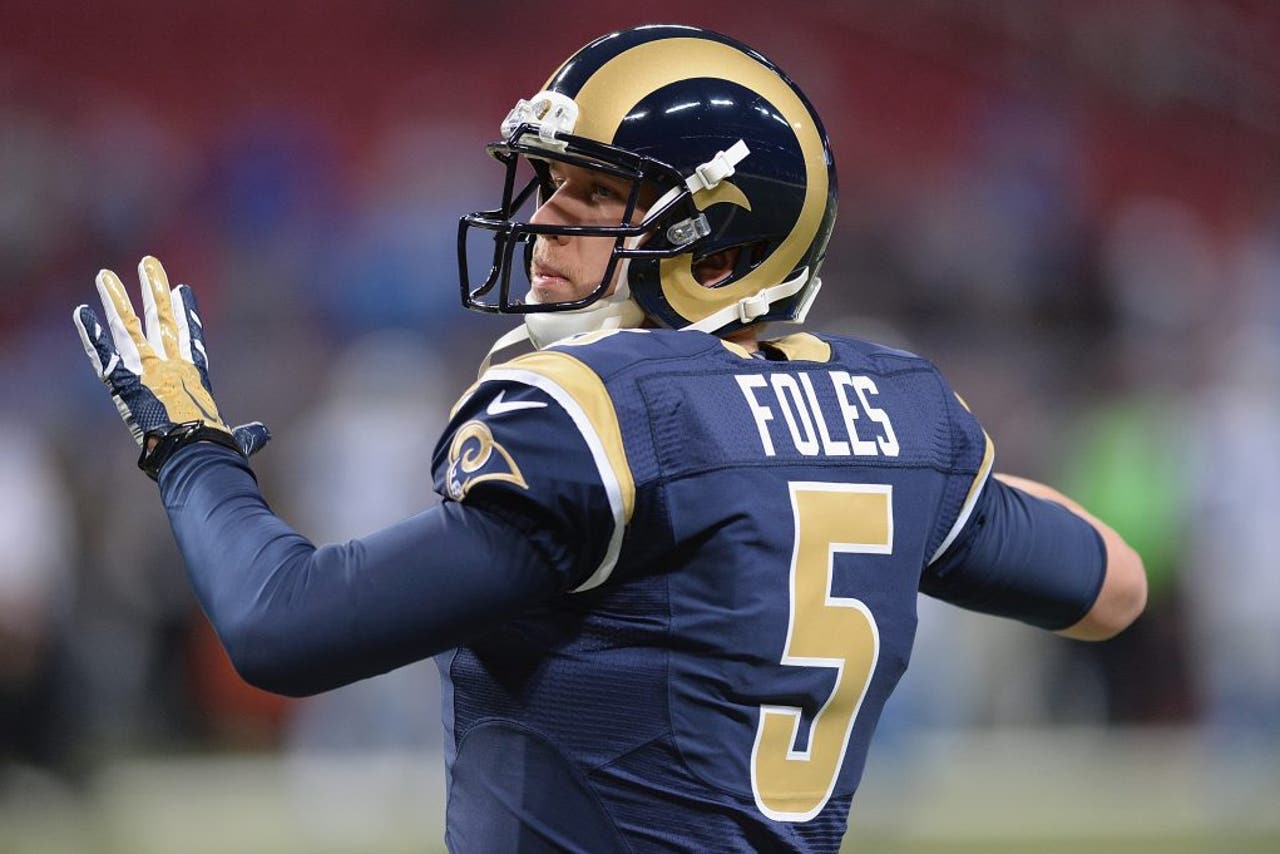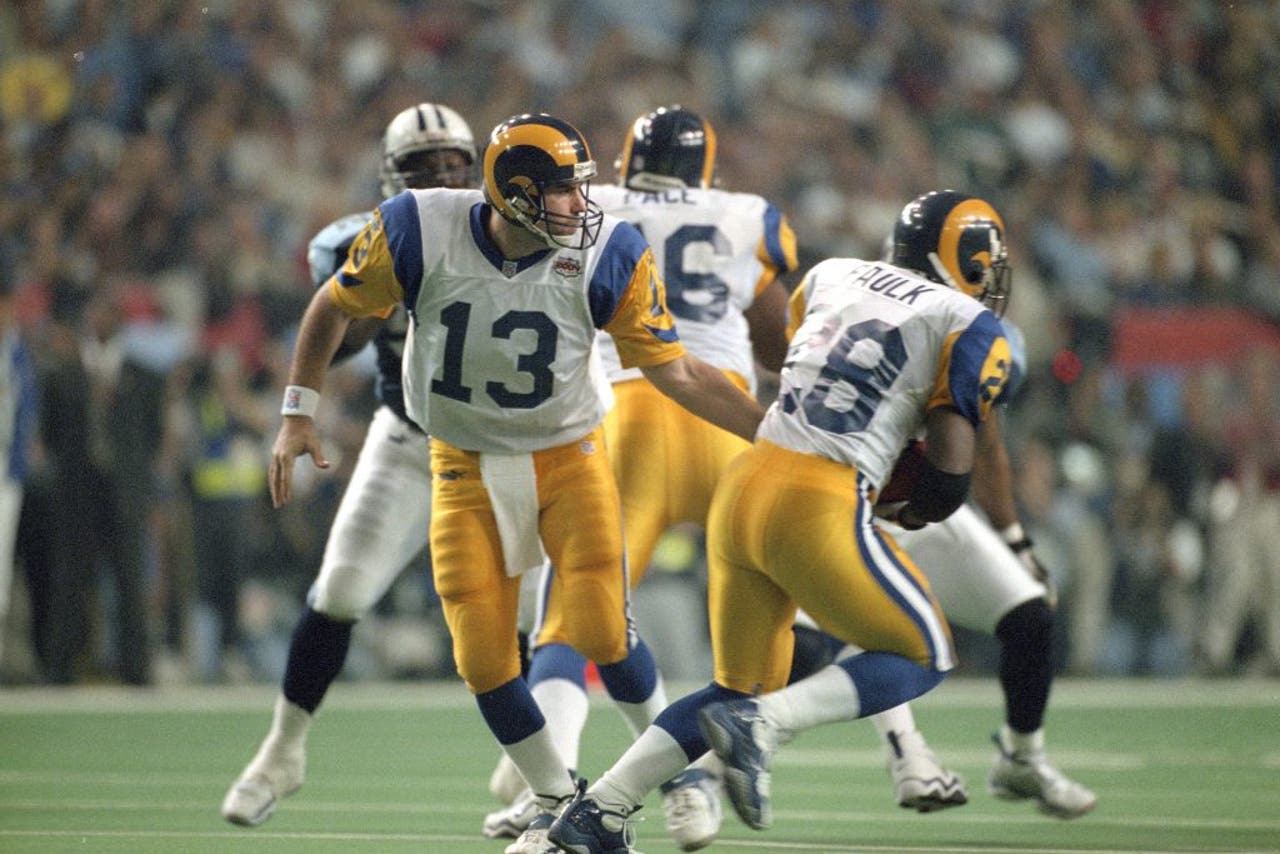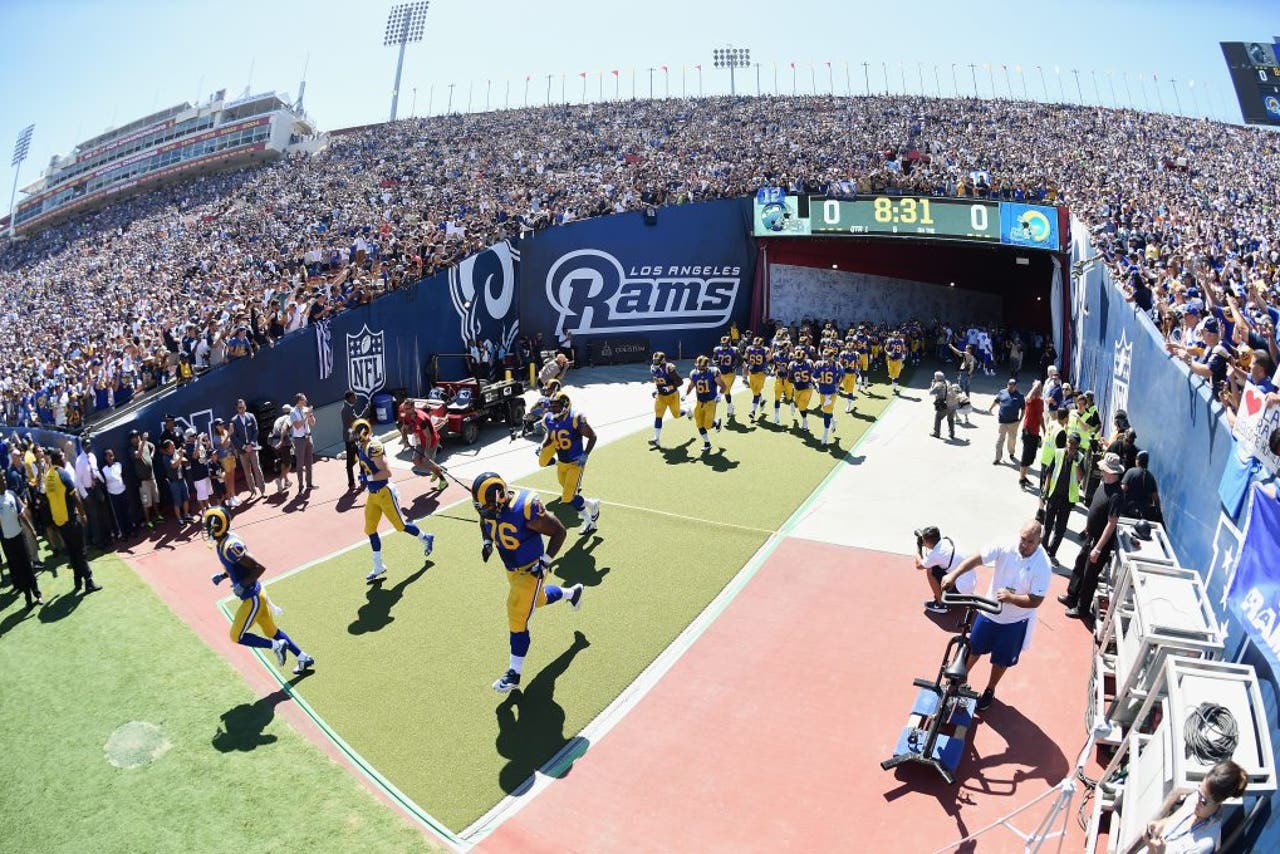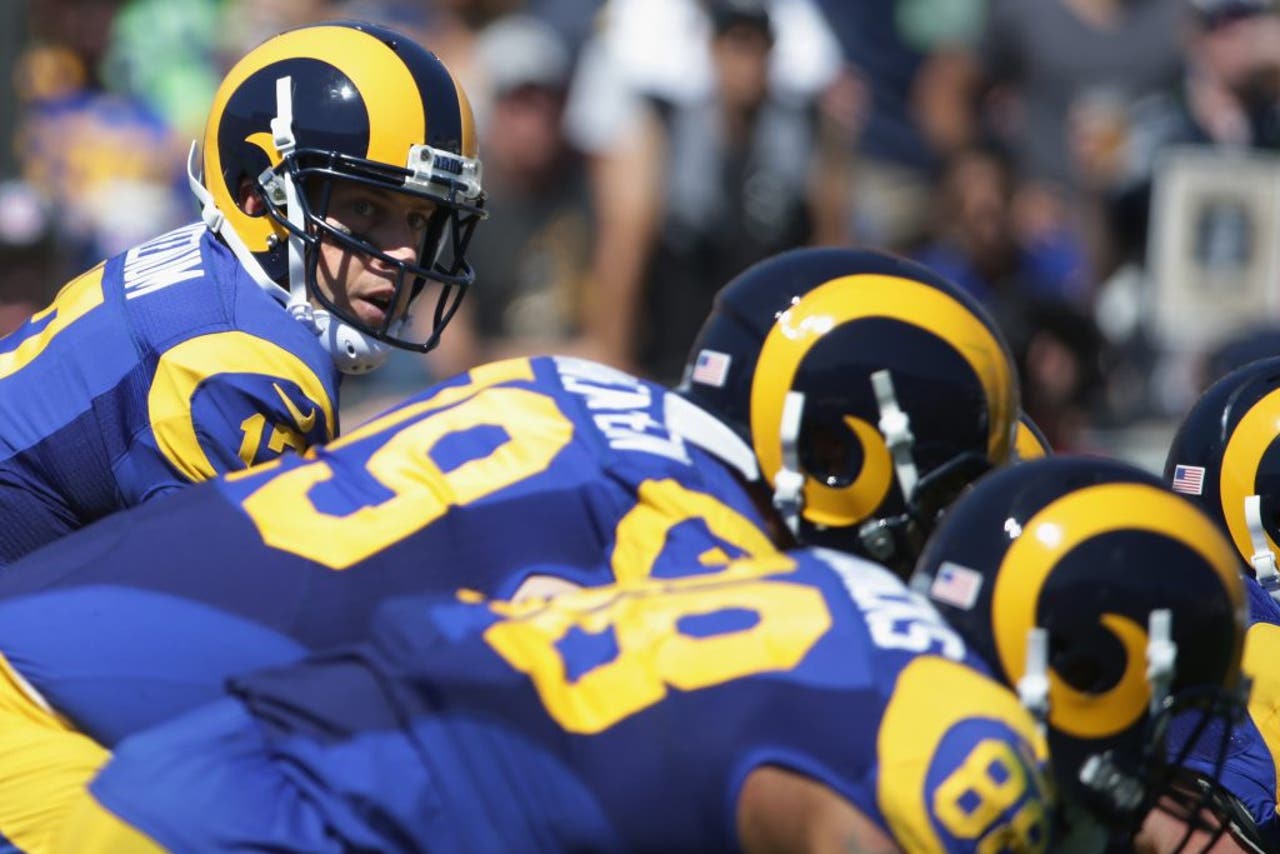 ---
---