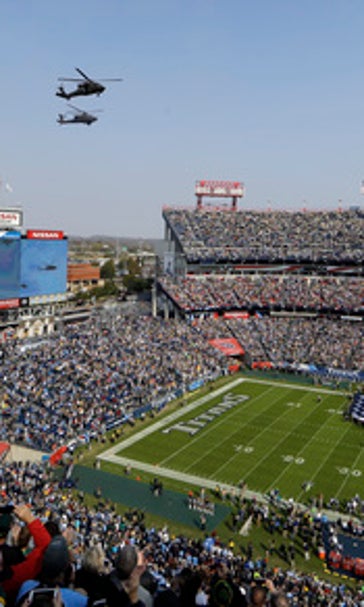 The Latest: Newton has 20,000 yards passing, 3,000 rushing
BY foxsports • November 13, 2016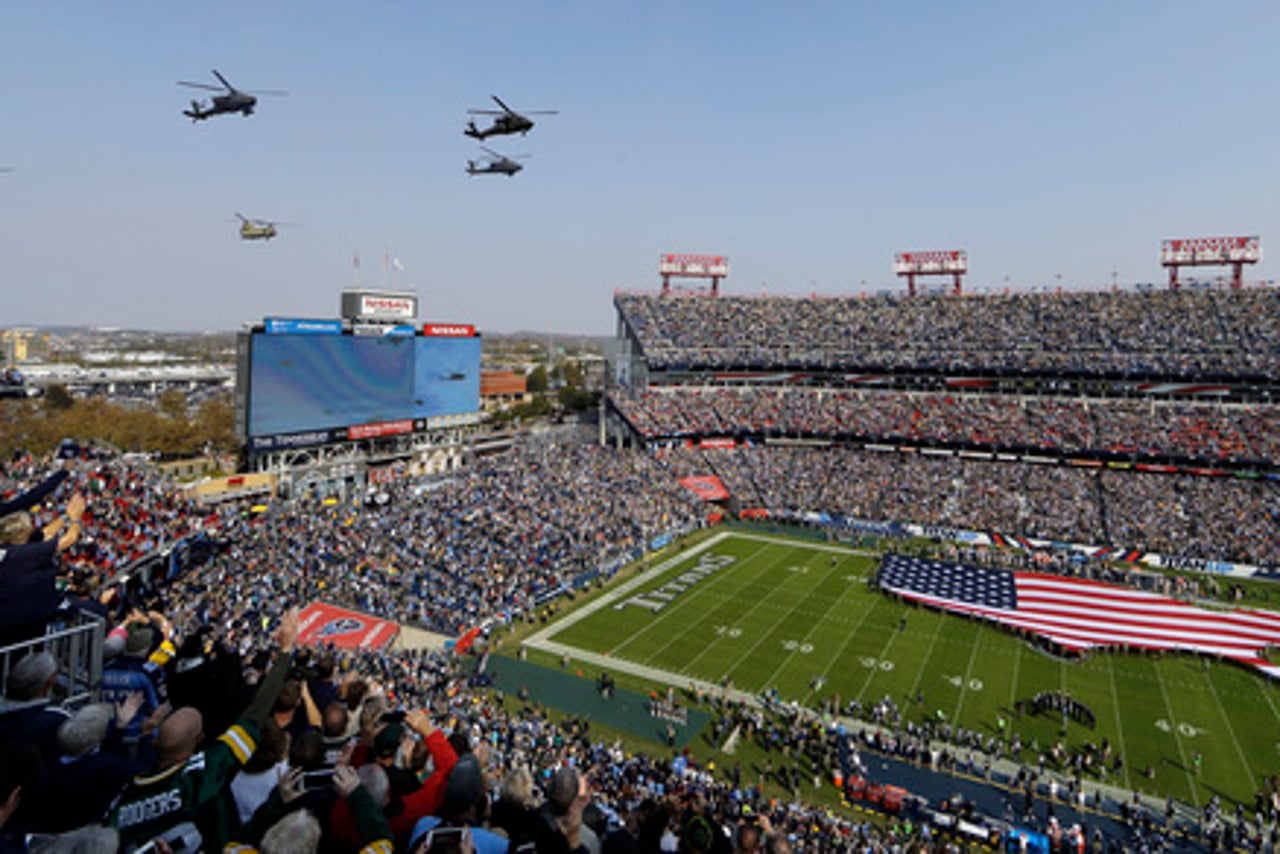 The Latest on Week 10 of the NFL season (all times eastern):
1:35 p.m.
Panthers quarterback Cam Newton has become the first player in NFL history with 20,000 yards passing and 3,000 yards rushing in the first six NFL seasons.
Newton also passed Jake Delhomme for the most completions in franchise history with 1,581. Newton completed a 9-yard pass to tight end Greg Olsen in the first quarter to break the record.
---
1:30 p.m.
Tennessee Titans left tackle Taylor Lewan has been ejected in the first quarter against the Green Bay Packers after making contact with an official.
The Titans were lining up for just their second official play with a 7-0 lead when officials threw a handful of flags with Letroy Guion going unabated to quarterback Marcus Mariota. Lewan was arguing with Guion when back judge Steve Freeman was trying to break up the Titans and Packers.
Lewan appeared on replays to push away Freeman's hand.
Officials talked over the penalties, and an angry Lewan headed to the locker room. He was replaced by Dennis Kelly.
The Titans capped the drive with running back DeMarco Murray throwing a 10-yard pass to Delanie Walker for the touchdown and a 14-0 lead.
- Teresa M. Walker reporting from Nashville, Tenn.
---
1:25 p.m.
Tennessee running back DeMarco Murray needed only one carry Sunday to match a franchise record originally set by Earl Campbell.
Murray took his first handoff 75 yards for a touchdown Sunday against Green Bay, giving him his fifth straight game with at least one rushing touchdown. Campbell, now in the Pro Football Hall of Fame, did that in 1979 for the then-Houston Oilers.
The Titans running back came into Sunday as the NFL's second-leading rusher in his first season in Tennessee. Murray had been tied with LenDale White (2008), Eddie George (2000), Gary Brown (1993), Alonzo Highsmith (1989) and Campbell (1981) with four straight games with a rushing TD.
- Teresa M. Walker reporting from Nashville, Tenn.
---
1:15 p.m.
The Jacksonville Jaguars have failed once again to score a touchdown on their opening possession, extending the NFL's longest current TD drought to open games.
Jacksonville's streak is now at 23 games after Blake Bortles threw an interception against Houston on Sunday. Kareem Jackson stepped in front of Allen Hurns and returned it 42 yards for a score.
The Jaguars haven't found the end zone on their opening drive since Week 2 of the 2015 season against Miami. Since then, they have 17 punts, three field goals and now three turnovers - all interceptions this season - in their initial possessions. Bortles also threw opening-drive picks against Green Bay and Chicago.
---
1:05 p.m.
The Tennessee Titans' attempt to catch the Green Bay Packers by surprise on the opening kickoff with an onside kick failed.
The Titans won the toss, deferred and the Packers went back to receive the kickoff.
Kicker Ryan Succop dribbled the ball off the tee with teammates moving quickly to recover the ball. But the ball went right at Packers linebacker Joe Thomas, and he recovered at the Tennessee 49.
But the Titans forced the Packers to go three-and-out on the opening drive for a nice start against a Green Bay offense that came in having scored seven touchdowns in the first quarter of its first eight games.
- Teresa M. Walker reporting from Nashville, Tenn.
---
12:30 p.m.
The most-anticipated matchup of Week 10 of the NFL season is the Patriots hosting the Seahawks in primetime, the first meeting of the two teams since the 2015 Super Bowl.
Malcolm Butler made a championship-saving play for New England in that game. His goal-line interception robbed Seattle of a rare second straight NFL crown and gave Tom Brady his record-tying fourth title in the Super Bowl era.
Also, the Pittsburgh Steelers host the surging Cowboys. Dallas seeks an eighth straight victory, which would tie their 1977 team for the longest single-season winning streak in club history.
That team won the Super Bowl. This one has gained at least 400 yards in a franchise-record six consecutive games.
Dallas tight end Jason Witten needs five receptions to pass Andre Johnson for ninth on all-time list (1,062). Steelers wide receiver Antonio Brown is 12 receptions from passing Heath Miller for second on the franchise list (592).
---
For more NFL coverage: http://www.pro32.ap.org and http://www.twitter.com/AP-NFL
---
---