Chicago Bears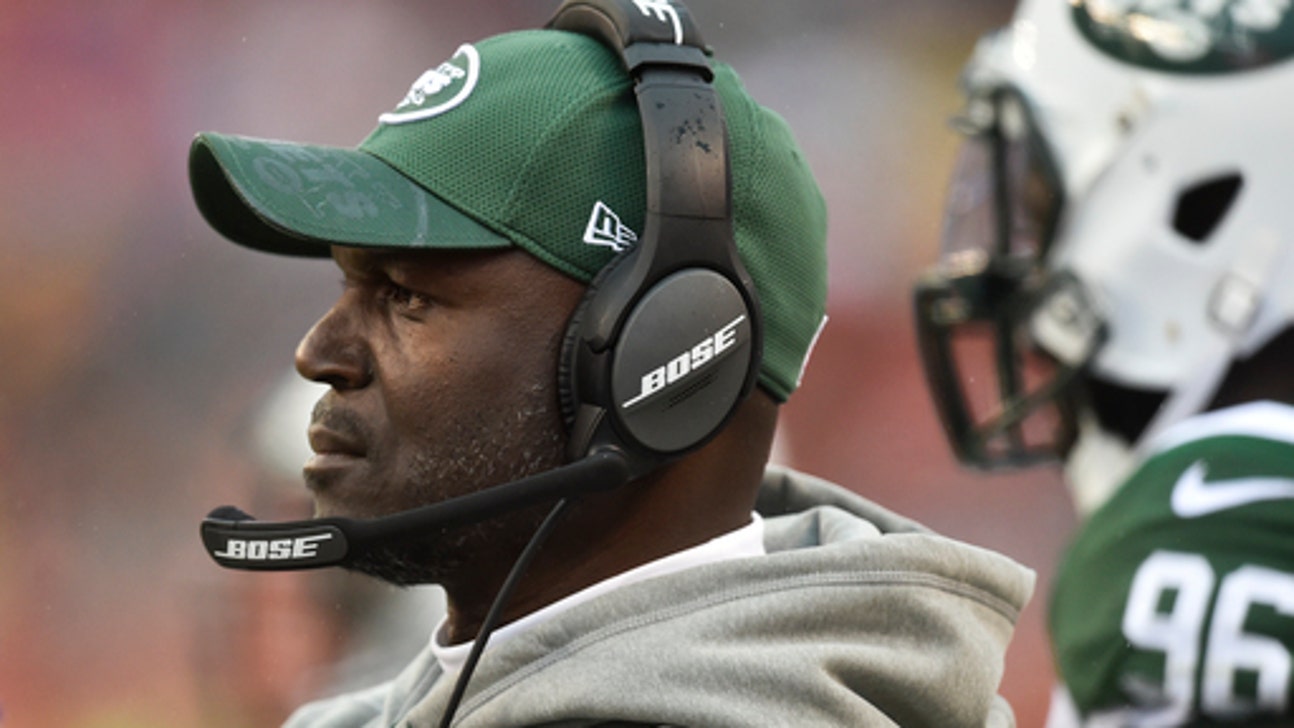 Chicago Bears
The Latest: Falcons clinch, playoff picture becomes clearer
Updated
Mar. 4, 2020 6:10 p.m. ET

The Latest on week 16 of the NFL season on Saturday (all times EST):
---
7:55 p.m.
The Atlanta Falcons not only are in the playoffs, they will go into the postseason as NFC South champs.
And thanks to Arizona's stunning 34-31 win in Seattle (9-5-1), the Falcons (10-5) will play for a first-round bye in their regular-season finale.
The New York Giants also now have a wild-card berth, which they couldn't wrap up on their own Thursday night, thanks to Tampa Bay's 31-24 loss in New Orleans.
The Buccaneers remain alive but are behind the Washington Redskins. Both are looking at the Packers, who still have a chance at the NFC North title. Green Bay will be watching Detroit in Dallas on Monday night to see if its regular season finale in Motor City is a division showdown.
The Buffalo Bills and the Indianapolis Colts were eliminated with losses to Miami and Oakland. Miami's win now means both Baltimore and Denver will be eliminated Sunday with a loss.
The New England Patriots, winners over the Jets, have the edge for home-field advantage going into the final week of the regular season. Oakland had a big setback on the field, with Derek Carr breaking his right leg in the Raiders' win over Indianapolis.
The Houston Texans can win the AFC South title for a second straight season Saturday night by beating Cincinnati after Tennessee lost to Jacksonville earlier Saturday.
---
6:40 p.m.
Oakland Derek Carr will have surgery Sunday for a broken right fibula and is out indefinitely.
Raiders coach Jack Del Rio announced the severity of Carr's injury after Oakland beat Indianapolis 33-25 on Saturday.
Carr was taken off the sideline by art after being hurt in the fourth quarter. Carr was twisted to the ground by Indianapolis linebacker Trent Cole on a sack with the Raiders leading 33-14. Carr stayed on the ground for several minutes in pain as trainers came out to treat him.
With the crowd chanting ''M-V-P! M-V-P!'' Carr limped off the field without putting any pressure on his right leg. Trainers checked him on the sideline before a cart took Carr away.
The Raiders have clinched their first playoff berth since 2002 and can win the division and earn a first-round bye with another win or a Kansas City loss.
Carr is the second quarterback to break his right fibula Saturday. Titans quarterback Marcus Mariota broke his right leg earlier in a 38-17 loss to Jacksonville.
- Josh Dubow, reporting from Oakland, California
---
5:55 p.m.
The NFL's worst offense is edging the NFL's worst defense so far in Los Angeles.
Todd Gurley and Tavon Austin rushed for touchdowns as the Rams took a 14-7 lead over the San Francisco 49ers at halftime. Los Angeles has scored more than 14 points in a home game only once all season, so this counts as a bonanza.
The other two phases of the game set up the Rams' scores. Gurley finished a drive that started with long kickoff return from Pharoh Cooper, while Austin scored one play after safety Cody Davis picked off Colin Kaepernick for his first career interception.
Jared Goff threw an interception, but otherwise managed the offense reasonably well. The No. 1 pick still hasn't won a game as a starter.
-Greg Beacham reporting from Los Angeles.
---
5:35 p.m.
About the only thing to go wrong for the Oakland Raiders so far has come on extra points.
Sebastian Janikowski missed two in the first half for Oakland against Indianapolis. The Raiders still lead 19-7 at the half behind three TD passes from Derek Carr.
Janikowski had made 266 of his previous 267 extra point tries before missing one wide left and getting another blocked.
- Josh Dubow reporting from Oakland, California
---
5 p.m.
Tennessee Titans quarterback Marcus Mariota is out for the season with a broken right leg.
Coach Mike Mularkey says Mariota will need a minimum of six weeks to recover from a fractured fibula.
Mariota left the 38-17 loss to Jacksonville late in the third quarter with an air cast on his lower leg and ankle. Rookie Sheldon Day sacked Mariota as he scrambled on a first-down throw, grabbing him around the ankles.
The quarterback signaled to the sideline and pounded the ground as trainers rushed to his side. They positioned the air cast and lifted Mariota onto a cart. Teammates and even some Jaguars patted Mariota on the shoulders before he excited.
Matt Cassel will be Tennessee's starting quarterback for next week's regular-season finale against Houston and into the playoffs, if the Titans make it.
- Mark Long reporting from Jacksonville
---
4:55 p.m.
The Rams finally have their first 1,000-yard receiver in nearly a decade.
Kenny Britt caught an early pass from Jared Goff in Los Angeles' home game against San Francisco to top 1,000 yards. The Rams franchise once had the Greatest Show on Turf, but they hadn't produced a 1,000-yard receiver since Torry Holt in 2007.
The Rams still have the NFL's worst offense, but they capitalized on a long kickoff return by rookie Pharoh Cooper with Todd Gurley's TD run in the first quarter.
- Greg Beacham reporting from Los Angeles
---
4:50 p.m.
David Johnson continues to rewrite the Arizona record book in an otherwise down season for the Cardinals.
The standout running back tied the Cardinals single-season mark for rushing touchdowns with a 2-yard plunge in the first quarter against Seattle. Johnson's 14th rushing TD of the season gave Arizona an early 7-0 lead.
Johnson tied the Cardinals franchise mark with John David Crow, who also rushed for 14 TDs in 1962.
Johnson entered the week leading the NFL in total touchdowns with 17. He now has 31 touchdowns in 31 career regular-season games.
- Tim Booth reporting from Seattle.
---
3:40 p.m.
Browns cornerback Joe Haden has been taken to the locker room with a neck injury in the third quarter.
Haden appeared to get hurt while making a tackle on a running play against the San Diego Chargers. The two-time Pro Bowler is already playing with two groin injuries, which will require surgery once the season ends.
-Tom Withers reporting from Cleveland
---
3:25 p.m.
The Green Bay Packers got a brief scare in the third quarter after quarterback Aaron Rodgers stayed down on the ground for a couple minutes after a sack. Trainers attended to Rodgers, who then got up and walked back to the bench on his own power. He flexed his neck on the sideline, but got the clear to return on the next series.
The Vikings' defense has turned up the pressure on Rodgers in the second half. But it might be too late for Minnesota following Rodgers' quick start. He is 23 of 32 for 292 yards and three touchdowns going into the fourth quarter. The Packers lead 31-13.
-Genaro Armas reporting from Green Bay.
---
3:20 p.m.
Tennessee Titans quarterback Marcus Mariota left the game on a cart late in the third quarter, wearing an air cast on his right ankle. Mariota scrambled on a first-down throw and was sacked by rookie Sheldon Day. Mariota stayed on the ground and signaled to the sideline. He pounded the ground several times as trainers rushed to his side.
They positioned the air cast and lifted Mariota onto a cart. Teammates and even some Jaguars patted Mariota on the shoulders before he exited.
Matt Cassel replaced him.
- Mark Long reporting from Jacksonville, Florida.
---
3:15 p.m.
Tom Brady is on the bench for the Patriots, taking a well-earned rest.
The New England quarterback threw for three touchdowns in the first three quarters, and the Patriots had a 34-0 lead over the New York Jets when Jimmy Garoppolo came on to relieve him. Brady was 17 of 27 for 214 yards.
Garoppolo led New England to wins in the first two games of the season while Brady was serving his Deflategate suspension. Garoppolo was injured in Week 2 and replaced by Jacoby Brissett.
Garoppolo also played mop-up duty in a pair of midseason games.
---Jimmy Golen reporting from Foxborough, Massachusetts.
---
3:05 p.m.
Atlanta's Matt Ryan threw first half TD passes to tight ends Joshua Perkins and D.J. Tialavea, who was signed from the practice squad earlier in the week.
In so doing, Ryan set an NFL single-season record by throwing a TD passes to 13 different receivers.
The others include Taylor Gabriel (6 TD catches) Julio Jones (5), Muhammad Sanu (3),Jacob Tamme (3),Austin Hooper (3), Justin Hardy (3)., Devonta Freeman (2), Tevin Coleman (2), Aldrick Robinson (2), Levin Toilolo (2) and Patrick DiMarco (1).
-Steve Reed reporting in Charlotte, North Carolina
---
2:27: p.m.
Minnesota's Adam Thielen and Green Bay's Jordy Nelson are having big days at Lambeau Field, where the Packers have a 28-13 lead over the Vikings at halftime.
Thielen has already reached a career-high 142 yards on six catches, including a 71-yard touchdown pass. Green Bay's secondary is getting torched again following a porous fourth quarter last week against the Chicago Bears.
But the offense is clicking. Nelson has seven catches for 145 yards and two touchdowns. The Packers have also capitalized on two Vikings turnovers with 14 points, including a 7-yard touchdown run by quarterback Aaron Rodgers set up by linebacker Clay Matthews' strip sack with 54 seconds left in the second quarter.
- Genaro Armas reporting from Green Bay
---
2:25 p.m.
The New England Patriots don't seem to be having any trouble filling in for tight end Rob Gronkowski.
Matt Lengel caught an 18-yard touchdown pass from Tom Brady late in the second quarter of Saturday's game against the New York Jets. It was the first touchdown and first catch of the 25-year-old tight end's career.
Lengel was an undrafted free agent who spent last season on the Cincinnati Bengals practice squad. The Patriots signed him last month when Gronkowski was injured. Gronkowski returned to play in two more games before having season-ending back surgery.
With the All-Pro tight end out, the Patriots have relied mostly on Martellus Bennet, who had 50 catches and five touchdowns heading into Saturday's game.
- Jimmy Golen reporting from Foxborough, Massachusetts
---
2:20 p.m.
Nobody could have seen this coming.
The Jacksonville Jaguars (2-12) played their best half of the season Saturday, taking a 19-7 lead into the locker room against Tennessee (8-6).
Maybe they're rallying around interim coach Doug Marrone or maybe they're playing for fired coach Gus Bradley. Either way, it says a lot about a team that dropped a bunch of close games during its nine-game losing streak.
Blake Bortles has been the key. He completed 18 of 23 passes for 217 yards, with a touchdown and no turnovers. It's the first time in his three-year career that Bortles has thrown for 200 or more yards in an opening half.
The Titans put together one touchdown drive, with Marcus Mariota finding Rishard Matthews for a 3-yard score, but have been otherwise quiet.
- Mark Long reporting from Jacksonville
---
2:01 p.m.
Chants of ''Jordy! Jordy'' can be heard at Lambeau Field.
Fans started chanting when Packers wide receiver Jordy Nelson caught his second touchdown of the afternoon from Aaron Rodgers, a 2-yarder to give the Green Bay Packers a 15-point lead over the Minnesota Vikings with 8:11 to go in the second quarter.
Nelson has five catches for 119 yards already, while Rodgers is 14 of 16 for 198 yards and three scores. The quarterback is looking more mobile after being limited the past couple weeks with a right calf injury.
The latest Packers score came off as Kenny Clark recovered a bad snap by center Nick Easton at the Vikings 42. But problems continue for the Green Bay secondary after the Vikings responded with a 71-yard touchdown pass from Sam Bradford to Adam Thielen to get Minnesota back within 21-13 less than a minute later.
- Genaro Armas reporting from Green Bay, Wisconsin
---
1:45 p.m.
Merry Christmas to all the little kiddies in New England.
Oh, and don't freeze your (cookies) off.
An embarrassing live mic incident at the Patriots game against the New York Jets on Saturday broadcast a naughty word to the rain-soaked Christmas Eve crowd at Gillette Stadium.
Referee Gene Steratore forgot to turn his microphone off when he told a colleague, ''Get a towel.'' The next words over the loudspeaker were, ''Did you put any of that warm skin s... on your hands?''
After one more remark, Steratore's microphone went silent.
- Jimmy Golen in Foxborough, Massachusetts
---
For more NFL coverage: http://www.pro32.ap.org and http://www.twitter.com/AP-NFL
---
---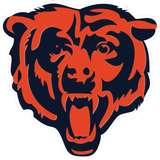 Get more from Chicago Bears
Follow your favorites to get information about games, news and more
---