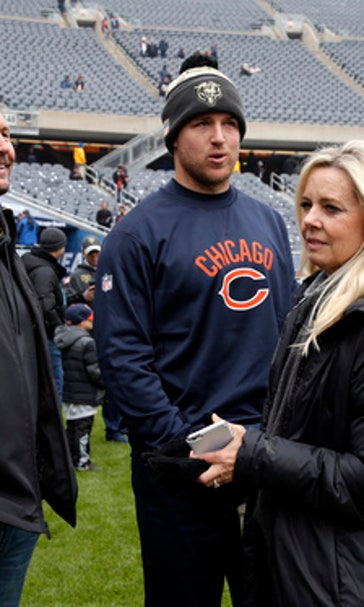 The Latest: Drop by Julio Jones swings momentum to Arizona
November 27, 2016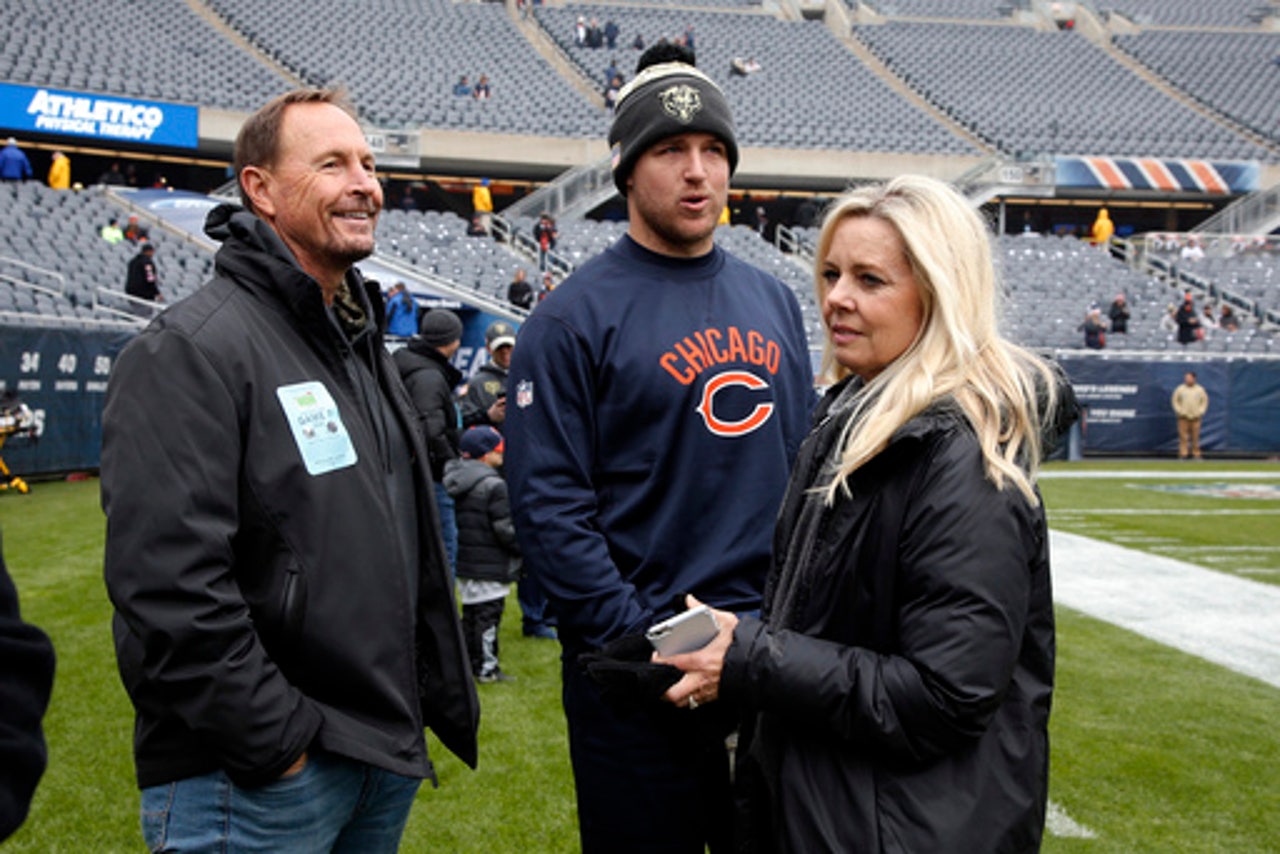 The Latest on Week 12 of the NFL season (all times Eastern):
2:40 p.m.
Another big drop by Atlanta receiver Julio Jones led to a possible six-point swing at the end of the first half vs. the Arizona Cardinals.
With the Falcons leading 17-10 and in position for a possible field goal to extend their lead, Matt Ryan went to Jones on a quick slant. Jones bobbled the ball, however, and Arizona's D.J. Swearinger grabbed it for an interception with 20 seconds left.
Carson Palmer followed with a 17-yard pass to J.J. Nelson into Atlanta territory. With 5 seconds left, the Falcons dropped everyone deep expecting a Hail Mary throw on the final play. Instead, the Cardinals threw a quick pass to Larry Fitzgerald, who went to the turf in time for Arizona to call a timeout with 1 second left.
Chandler Catanzaro knocked through a 54-yard field goal to cut Atlanta's lead to 17-13 at the break.
Jones also dropped a key pass near the end of the Falcons' most recent game, a loss at Philadelphia two weeks ago.
- Paul Newberry reporting from Atlanta.
---
2:20 p.m.
The New Orleans Saints have surged in front of the Los Angeles Rams thanks to a pair of touchdowns both scored on fourth-and-1 plays less than two minutes apart.
In both situations, the Saints were stuffed on third-and-1 by the Rams, whose defensive coordinator, Gregg Williams, held the same post under Saints coach Sean Payton from 2009 to 2011.
On the first, Ingram took a pitch to the left side and used a sharp cut back toward the middle for a 10-yard touchdown that tied the score at 14.
On the Rams' next possession, rookie quarterback Jared Goff was sacked and stripped by rookie defensive tackle Sheldon Rankins, fellow first-rounder last spring. Paul Kruger recovered for New Orleans on the L.A. 10.
After Tim Hightower was stopped on third-and-goal from 1, Brees kept the ball on fourth down, diving over a pile of players on the goal line and reaching for the score to make it 21-14 in the middle of the second quarter.
- Brett Martel reporting from New Orleans.
---
2:05 p.m.
Buffalo Bills cornerback Ronald Darby has sustained a concussion and been ruled out from returning against the Jacksonville Jaguars.
Darby was hurt in the first quarter after taking a knee to the head while tackling running back Chris Ivory in the first quarter.
Later, the Jaguars announced Ivory has hurt one of his hamstrings, and it's questionable whether he'll return to play.
Ivory had nine carries for 44 yards, including a 2-yard touchdown, and a catch for 11 yards before he was hurt late in the first quarter.
If Ivory can't continue, the Jaguars will have to lean on T.J Yeldon, who was bothered by an ankle injury this past week.
The Jaguars also announced that receiver Rashad Greene Sr. (Achilles) and safety Peyton Thompson (ankle) are also listed as questionable to return.
- John Wawrow reporting from Orchard Park, New York.
---
1:45 p.m.
New York Giants star wide receiver Odell Beckham Jr. left the game for one series after hurting his right thumb.
Beckham was taken to the locker room for X-rays after getting hurt in the first quarter Sunday against the Browns. He returned for New York's second possession in the second quarter.
Beckham had three catches before getting hurt. He came in with 59 receptions for 819 yards and a team-high six touchdowns.
- Tom Withers reporting from Cleveland.
---
1:40 p.m.
Buffalo Bills starting cornerback Ronald Darby has been escorted to the locker room after taking a knee to the head while tackling Jacksonville Jaguars running back Chris Ivory in the first quarter.
The Bills announced Darby is being monitored for a potential concussion.
Ivory caught a short pass while crossing to his right, and leapt into the air as he was brought down by Darby and Zach Brown.
Darby sat on the field for several minutes before being helped up by the team's medical staff. He looked dazed as he made his way off the field and nearly tripped at one point.
- John Wawrow reporting from Orchard Park, New York.
---
1:30 p.m.
Finally.
The Jacksonville Jaguars streak of opening-drive futility is over after Chris Ivory scored on a 2-yard run against the Buffalo Bills. It marked the first time in 25 games the Jaguars have scored a touchdown on their first possession. It was the NFL's longest active streak, dating to Week 3 of the 2015 season.
During the 24-game drought, Jacksonville had three field goals, punted 18 times and turned the ball over three times.
Ivory's touchdown capped an 11-play, 75-yard drive spanning 6:45. The Jaguars converted three third-down chances, including their last one courtesy of a defensive holding penalty against Corey White on third-and-goal from the 3.
- John Wawrow reporting from Orchard Park, New York.
---
1:20 p.m.
San Francisco 49ers quarterback Colin Kaepernick is drawing jeers at the start of his team's game at Miami.
There were loud boos from the crowd when Kaepernick and the rest of the 49ers offense trotted onto the field for their first series, and more jeers just before the snap on first down. The possession ended with a Kaepernick touchdown pass to Carlos Hyde.
Kaepernick drew criticism in Miami when he defended former Cuban leader Fidel Castro during a conference call Wednesday with reporters in South Florida, citing Cuba's high literacy rate. In August, Kaepernick wore a T-shirt that featured Castro and Malcolm X.
Castro, who died Friday, has strong critics within South Florida's large Cuban-American population.
Kaepernick has kneeled through the national anthem all season to protest police brutality and the treatment of minorities.
-Steven Wine reporting from Miami.
---
12:50 p.m.
The Chicago Bears paid tribute to the World Series champion Cubs prior to Sunday's game against the Tennessee Titans.
They showed a video of the World Series celebration. Cubs chairman Tom Ricketts, standing at the 50-yard line, then raised the championship trophy above his head.
The Cubs beat the Cleveland Indians to win the World Series for the first time since 1908 and end baseball's longest title drought.
---
12:10 p.m.
Laremy Tunsil is inactive Sunday because of a shoulder injury, leaving the Miami Dolphins without three starting offensive linemen against the 49ers.
Center Mike Pouncey was earlier ruled out due to a hip injury. Left tackle Branden Albert is inactive as expected with a dislocated left wrist.
Anthony Steen is starting at center, Kraig Urbik at left guard and Sam Young at left tackle.
Pouncey and Albert both missed last week's game against the Rams, and Tunsil departed in the first half, leaving the Dolphins with a patchwork line as they earned their fifth victory in a row.
-Steven Wine reporting from Miami.
---
12 p.m.
Week 12 in the NFL features several teams directly fighting one another for playoff positioning, with the marquee matchup coming Sunday night. The Chiefs visit the Broncos in that game with both teams 7-3.
The winner can continue to pursue the AFC West crown, while the loser will likely have to scramble for the wild card.
The prime time game comes after 11 games on Sunday afternoon, including eight for the early afternoon start.
One early game to watch is Arizona playing Atlanta, where the Cardinals need a win on the road in a season where they haven't performed up to their talent level. Atlanta's offense has been strong but has a difficult matchup against the Cardinals' top-ranked pass defense.
Other early games Sunday include: Titans at Bears, Chargers at Texans, Jaguars at Bills, 49ers at Dolphins, Bengals at Ravens, Rams at Saints and Giants at Browns.
The late afternoon slate includes: Seahawks at Buccaneers, Panthers at Raiders and Patriots at Jets.
---
More AP NFL football: http://pro32.ap.org and http://twitter.com/AP-NFL
---
---