National Football League
National Football League
Tannenbaum fired, Rex Ryan staying
Published
Dec. 31, 2012 12:00 a.m. ET

Rex Ryan will return as New York Jets head coach, but he will be reporting to a new boss.
The Jets announced Monday morning that general manager Mike Tannenbaum was fired following a 6-10 season mired in controversy.
"Starting immediately, we will conduct a search for a new general manager," Jets owner Woody Johnson said in a team-released statement. "I've consulted with a number of football executives and have engaged the services of Korn/Ferry International, the same search firm that conducted the NFL Commissioner search in 2006.
"Our process with Korn/Ferry will be led by Jed Hughes, who heads their sports practice and previously led the general manager search for the Seattle Seahawks among others. When we have updates on this process, we will provide them to our fans and the media."
Johnson offered an endorsement of Ryan despite his team becoming the first in NFL history to miss the playoffs for two consecutive seasons following two straight appearances in conference championship games.
"I believe that he has the passion, talent and drive to successfully lead our team," Johnson said. "Like all Jets fans, I am disappointed with this year's results. However, I am confident that this change will best position our team for greater success going forward."
Ryan, 50, has a 38-32 overall record since becoming Jets head coach in 2009.
Tannenbaum became New York's general manager in February 2006. The Jets made the playoffs in three of the next seven seasons, but the 2012 campaign was too disastrous for Tannenbaum to survive.
He pulled out a letter as he stood in front of the New York Jets players for one last time on Monday. It was a farewell address to the group of men he signed, traded for or drafted over the last seven years as the team's general manager. And he choked back tears as he read it.
''It was really heartfelt,'' defensive end Mike DeVito said. ''I know Mike, and he'll bounce back.''
Tannenbaum's two major miscalculations came at the quarterback position. He acquired quarterback Tim Tebow in an offseason trade with Denver for a fourth-round draft pick that flopped on multiple levels.
Although he brought the franchise the media attention it desperately craves as one of the NFL's most popular players, Tebow never made an impact on the field. Tebow became a lightning rod of controversy for the way he was — and wasn't — being used by New York's coaching staff.
Tebow's presence also served to undermine starting quarterback Mark Sanchez, who had a horrendous season with 26 turnovers. The Jets may be stuck with Sanchez in 2013 because of a contract extension tendered by Tannenbaum at the time of the Tebow trade. Sanchez would count more than $17 million against the 2013 salary cap if cut or traded before June 1.
Although Ryan is safe, the Jets may be seeking three new coordinators. Ryan's scheduled news conference with the media Monday afternoon was postponed amid speculation that there could be several changes on the coaching staff. Offensive coordinator Tony Sparano is expected to be fired after one season, while defensive coordinator Mike Pettine's status is uncertain after he turned down a contract extension earlier in the year. Special teams coordinator Mike Westhoff retired after Sunday's game.
Johnson started shaking things up early by parting ways with Tannenbaum, who had been with the organization since 1997. Johnson said he has consulted with several ''football executives'' and also hired a search firm to help aid in finding a new GM.
''My goal every year as owner is to build a team that wins consistently,'' Johnson said. ''This year, we failed to achieve that goal. Like all Jets fans, I am disappointed with this year's results. However, I am confident that this change will best position our team for greater success going forward.''
The Associated Press contributed to this report.
---
---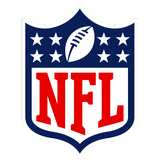 Get more from National Football League
Follow your favorites to get information about games, news and more
---