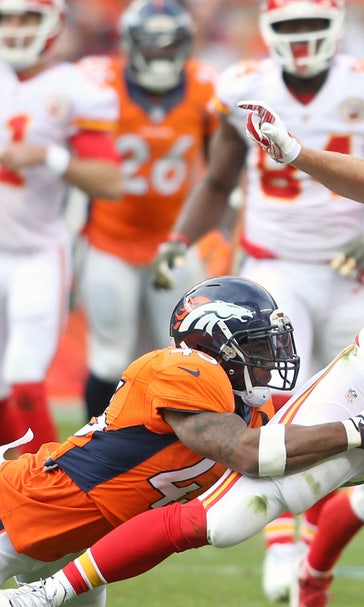 T.J. Ward cheap-shotted Jeremy Maclin, then called the Chiefs cheap
November 16, 2015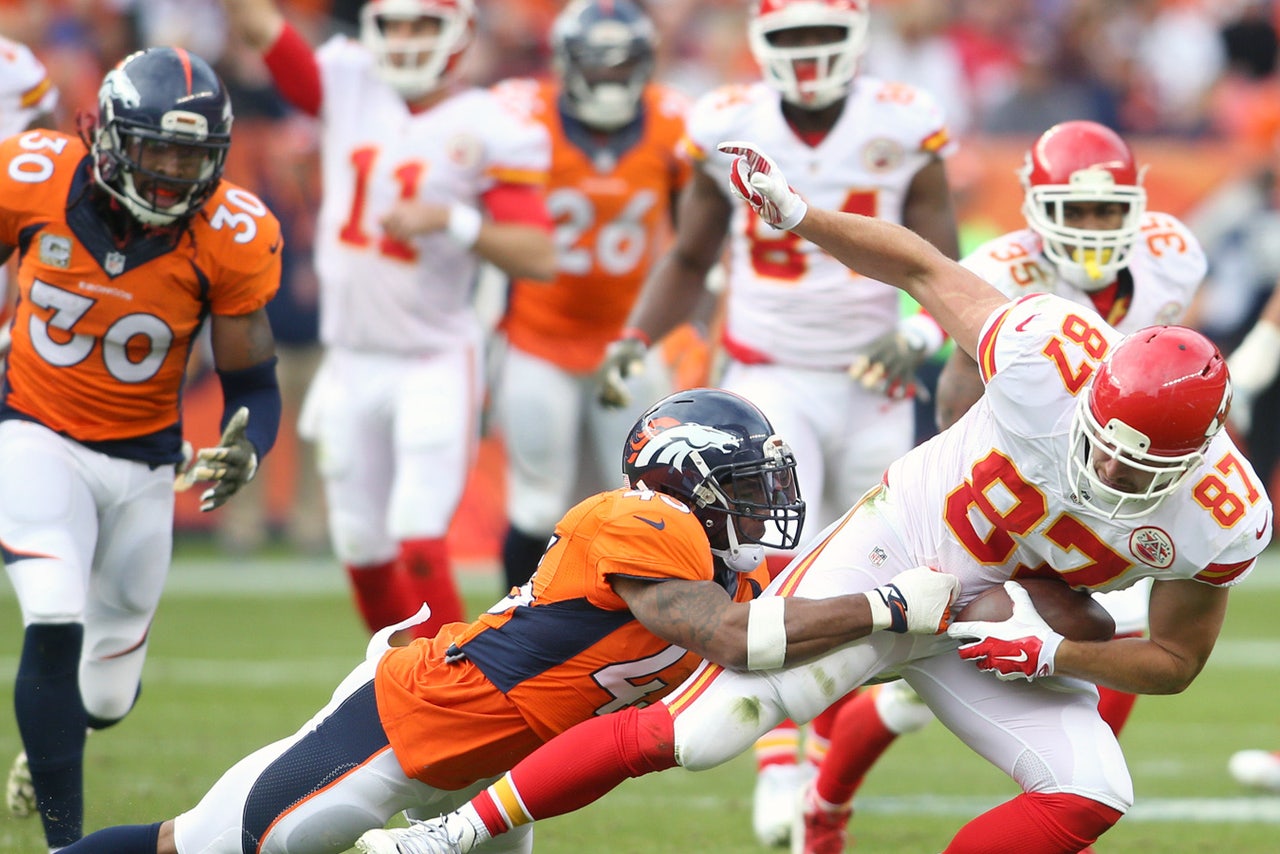 T.J. Ward threw a punch, earned a flag, and got ejected from last Sunday's game.
The Broncos star safety says it was all because of Kansas City's after-the-whistle play, not his own.
"They were a pretty dirty team — the O-linemen, receivers and tight ends," Ward told Cameron Wolfe of the Denver Post. "They were doing it last game and they continued to do it this game. It took an effect on me."
So Ward retaliated the way several Broncos teammates  -- like suspended cornerback Aqib Talib -- have been known to do. The safety swung when Chiefs receiver Jeremy Maclin laid a block that he felt came too late.
The flags rained down and Ward was ejected. He said he never intended to injure Maclin; the tape suggests otherwise.
"I didn't really mean to punch him," Ward said. I don't even think that I punched him, if you see it, but it looked like a windup. You can take it how it is."
---
---