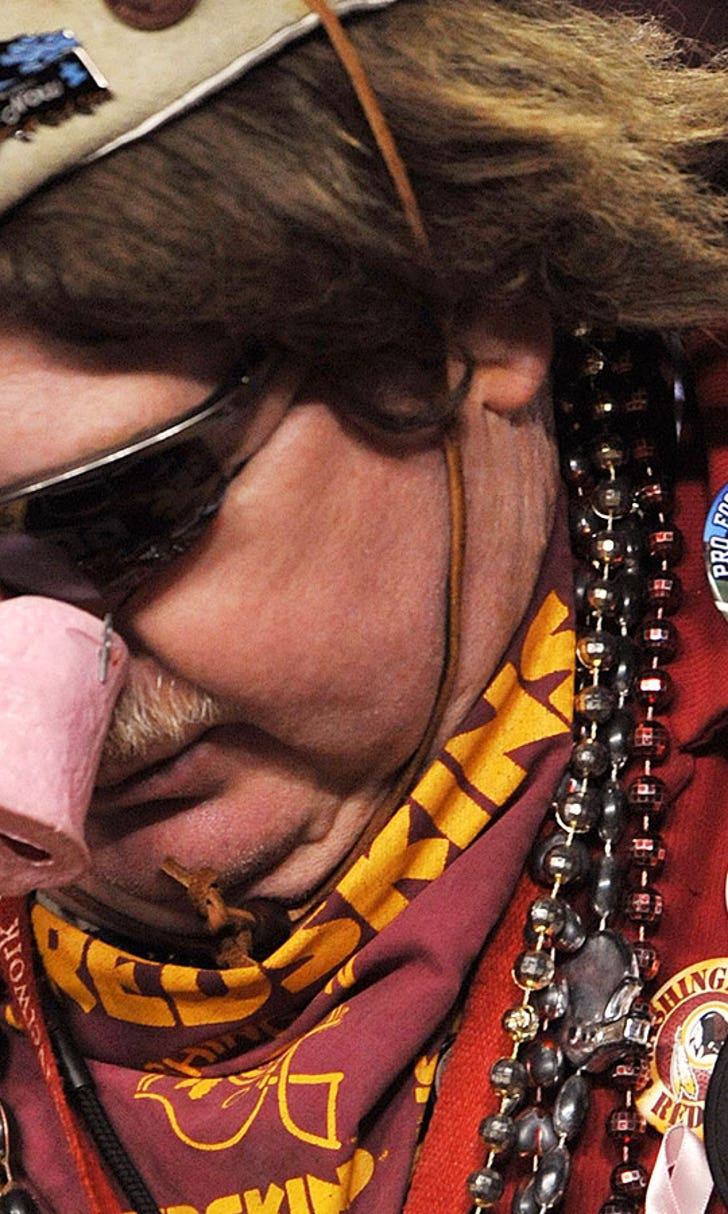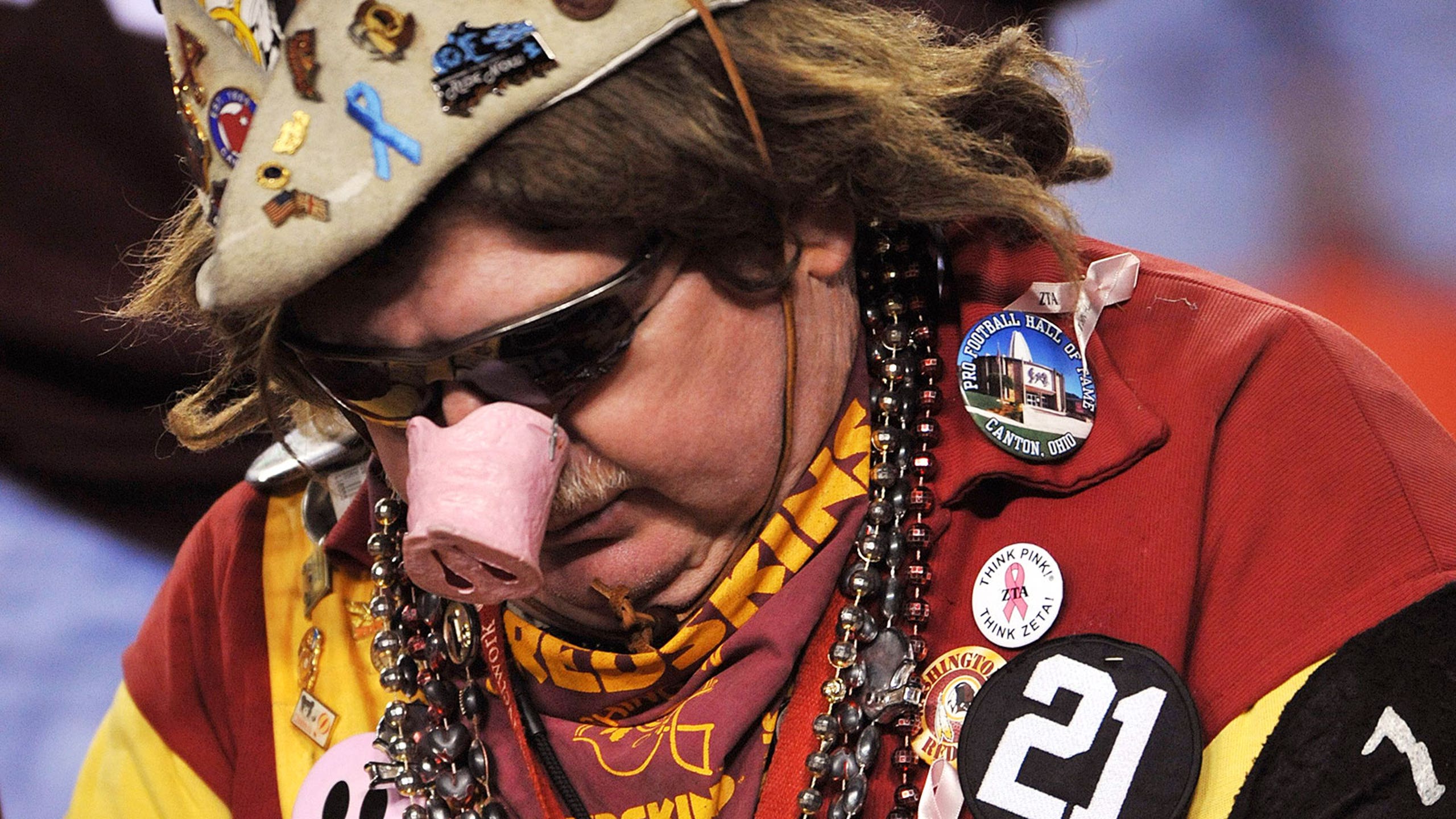 Survival guide for the end of football season
BY Sam Gardner • February 2, 2015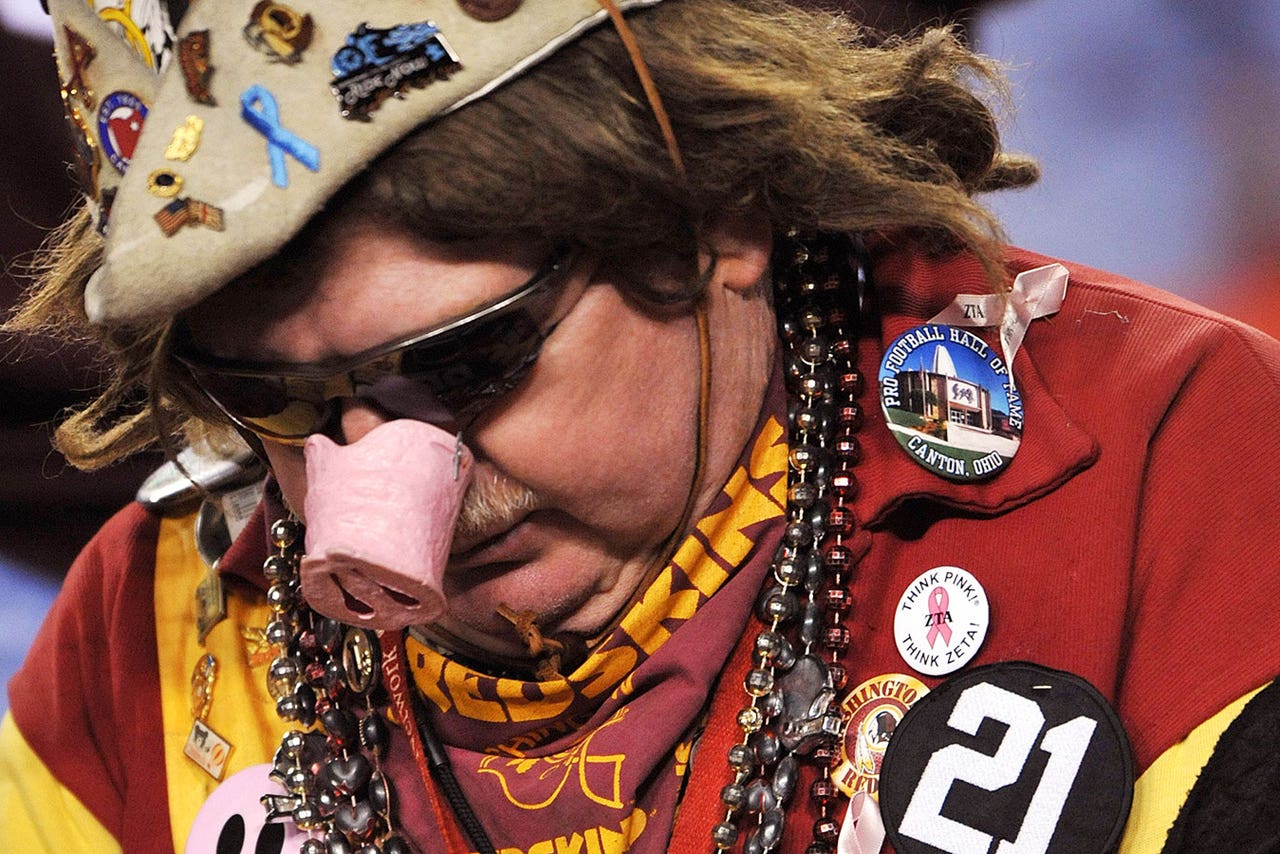 "OK, so now what?"
That's the question millions of football fans are probably asking themselves now that the NFL season has officially ended with Patriots' 28-24 win over the Seahawks in Super Bowl XLIX, and with another six months before the Hall of Fame Game kicks off the 2015 preseason in Canton, it's a fair question to ask.
After all, there's nothing quite like football season, and the void that is left when the best of both college and the pros have packed up their shoulder pads is a tough one to fill.
Worry not, because we've got plenty to keep you busy over the next several months -- from baseball and stock car racing to March Madness and the World Cup, with a few horses, some golf and tennis and a little bit of your favorite audible-calling, touchdown-dancing pastime mixed in, as well.
So without further ado, here's a survival guide to the NFL offseason sure to keep you off the therapist's couch and glued to your own while you wait for football to come back:
Feb. 18-20: Pitchers and catchers report to spring training
The unofficial start of baseball season, pitchers and catchers reporting to camp isn't much to watch on its own, but the month of preseason play that follows could make for a fun spring break vacation for the football fan in need of a sports fix. Florida and Arizona couldn't be nicer this time of year, and your favorite teams and players are never more accessible than they are during spring training. Before you know it, it'll be the regular season (Opening Day is April 6) and then the All-Star Game (July 14 on FOX), and though baseball may not offer the constant adrenaline fix football does, you'll be glad it's there, especially come July, when the July 4th barbecue has been extinguished and you have nothing else to do.
Feb. 22: Daytona 500
If adrenaline is what you're after, then you can't do much better than 43 cars whipping around an oval track at 200 miles per hour, and the Daytona 500 on FOX is the race that truly gets NASCAR season kicked into high gear. Last year saw Dale Earnhardt Jr. break a 55-race winless streak with his second career victory in the Super Bowl of Stock Car Racing, and this year should prove equally exciting -- especially for Earnhardt, who will be operating under a new crew chief for the first time in years. From the 500, the NASCAR tour moves on to Atlanta, then Vegas, then Phoenix. Before you know it, they'll be back at Daytona for the Coke Zero 400, and by the time the NFL preseason starts, you'll be engrossed in the Chase for the Sprint Cup.
March 17 - April 6: NCAA tournament
They don't call it March Madness for nothing, and for the better part of a month, beginning with the start of the First Four on St. Patrick's Day, you'll have every reason to be glued to your television set. If there's one thing that you can count on during the NCAA tournament, it's that nothing is a given, and the collective sports world revels in the emergence of a Cinderella -- whether it's Mercer or Florida Gulf Coast, Northern Iowa or George Mason. There's a reason that the week before the tournament is the busiest week for vasectomies in a given year, but even if you don't want or need to go to those lengths to enjoy the games, you should still have a great time watching.
April 9-12: The Masters
They call the Masters a "tradition unlike any other," and for the fans who can't gain access to the hallowed grounds of Augusta National, there's nothing quite like posting up in front of the TV or computer for four days with a stack of pimento cheese sandwiches. The year's first major, the Masters gives the golf world its first real look at the contenders and pretenders in a given season, while revealing which up-and-coming stars to keep an eye on (like Jordan Spieth last year). Once the players leave Augusta, it won't be long before they reappear for major No. 2 at the U.S. Open (June 18-21 on FOX) followed by the Open Championship (July 16-19) and the PGA Championship (Aug. 13-16), and by football season, we'll know whether Tiger has another 0-fer under his belt.
Mid-April: NCAA spring football
For some, there's ultimately no replacement for the thrill of football, and though the NCAA spring season isn't exactly football-football, it'll certainly scratch the itch for many craving a few first downs. If nothing else, spring football gives fans a first look at the newcomers on campus while also hopefully providing some clarity on their team's hottest position battles. Each team's spring season ends with a game against itself, the majority of which are in mid to late April, which isn't exactly going to get anyone's competitive juices flowing, but after two months without seeing so much as a single screen pass, it's a breath of fresh air regardless. Once spring football ends, all you have is Arena Football (late March through late August), OTAs (late May through early June) and the CFL (beginning in late June), so beggars can't be choosers.
Mid-April - Mid-June: NBA Playoffs
If there's one nice thing about the NBA playoffs, it's that they take forever, and for sports fans in need of some excitement as spring turns to summer, the importance of two full months of playoff-level competition can't be overstated. Sure, the NBA could speed things up and have the Finals done by late May if it wanted, but what would the fun be in that? Regardless of how long the series are drawn out, there's still a game of some kind on every night, the competition is great and the rivalries are fierce. If you're looking for a fun break from the regular NBA grind in the short term, there's the All-Star Game in a couple weeks that might be worth watching, but once the league's tankers are finally out of the picture, the season really gets good.
Mid-April - Mid-June: Stanley Cup Playoffs
Basketball not doing it for you? Try some playoff hockey on for size. The men of the NHL offer the closest thing you're going to find to football, in terms of physicality during games, and during the playoffs, they go out there and do it -- complete with actual fighting! -- three or four times a week. Hockey is one of those oddball sports that everyone seems to gravitate to during the postseason, even if they haven't watched a single second of the sport since the previous year's playoffs ended, but for my money, there's nothing more exciting in sports than playoff hockey, especially when the games go to overtime. It might take some getting used to for non-fans, but trust me, if you really make an effort to get into the NHL playoffs, you'll be glad you did.
April 30 - May 2: NFL Draft
If there's one thing football fans love talking about, it's players who haven't played yet, and each year, the NFL Draft gives these die-hards a nice respite from the offseason, even if no one is actually playing. Truly, the excitement gets started at the NFL Combine, which this year is Feb. 17-23, and for the next two months after that, there will be mock draft after mock draft to dissect as prognosticators around the country try to tell fans who their team should want. It all culminates in the draft at the end of April -- this year's is in Chicago, the first time since 1964 the event wasn't held in New York -- and then for months after that, we can all argue over what teams got right and what they got wrong. Tampa Bay, you're on the clock.
May 2: The Kentucky Derby
They call it the "most exciting two minutes in sports," and more often than not, the Kentucky Derby delivers. Held each year at the storied Churchill Downs in Louisville, the Derby is where legends are made, and fans love to follow the Triple Crown, hoping to see someone --€" anyone -- become the first to win all three races since Affirmed in 1978. Since the turn of the century, six horses have won the first two legs of the Triple Crown, with eventual Horse of the Year winner California Chrome becoming the latest to accomplish the feat in 2014, only to come up short. This year's favorites haven't emerged just yet, but the Derby will certainly tell us who we should all be rooting for at the Preakness (May 16) and the Belmont (June 6) later in the season.
June 6 - July 5: Women's World Cup
Last year, the country was riveted by the U.S. men's soccer team during the World Cup in Brazil, and this year should be no different, as the U.S. women -- unlike the men – will be legitimate championship contenders at the Women's World Cup in Canada. Televised by FOX, the Women's World Cup will feature 24 teams competing at six different venues across the Great White North, with the tournament eventually culminating in a championship game in Vancouver on July 5. In 2011, the U.S. women came up just short, falling to Japan in the title game in Germany. This year, it will have to get out of a group that includes Australia, Sweden and Nigeria to advance to single-elimination play, and after that, the heat will truly turn up, and you won't want to miss it.
June 13 - June 24: College World Series
If you like hearing the crack of the bat at Major League Baseball games, you'll love hearing the ping of the bat at the College World Series. It's not quite March Madness, of course, but the college baseball playoffs are a lot of fun and a great opportunity to see the MLB stars of tomorrow on the road to Omaha. The tourney gets started in late May, with 16 double-elimination regional tournaments, followed by eight super-regional series to determine the teams who fill the card in Omaha. Last year, Vanderbilt edged out Virginia for the NCAA title and its first championship, and this year's tournament should be anyone's to win, as well. One tournament not enough aluminum for you? Then you can always watch the Little League World Series in August, too.
June 29 - July 12: Wimbledon
The first of tennis' Grand Slams wrapped up this week, as Serena Williams and Novak Djokovic won Australian Open titles, and though there's another on the horizon already -- the clay-court French Open May 24 through June 7 at Roland Garros -- it's Wimbledon that truly seems to capture the world's attention. Played at the All England Club, Wimbledon is often home to some of the year's best tennis, and the recent story lines have been incredible, with Scotland's Andy Murray rallying from a devastating finals loss in 2012 to win in 2013, followed by a classic final between Djokovic and grass court king Roger Federer last summer. After Wimbledon, there's one Slam left -- the U.S. Open Aug. 31 through Sept. 13 -- but by then, you'll be glued to the NFL preseason and all will be right with the world again.
---
---