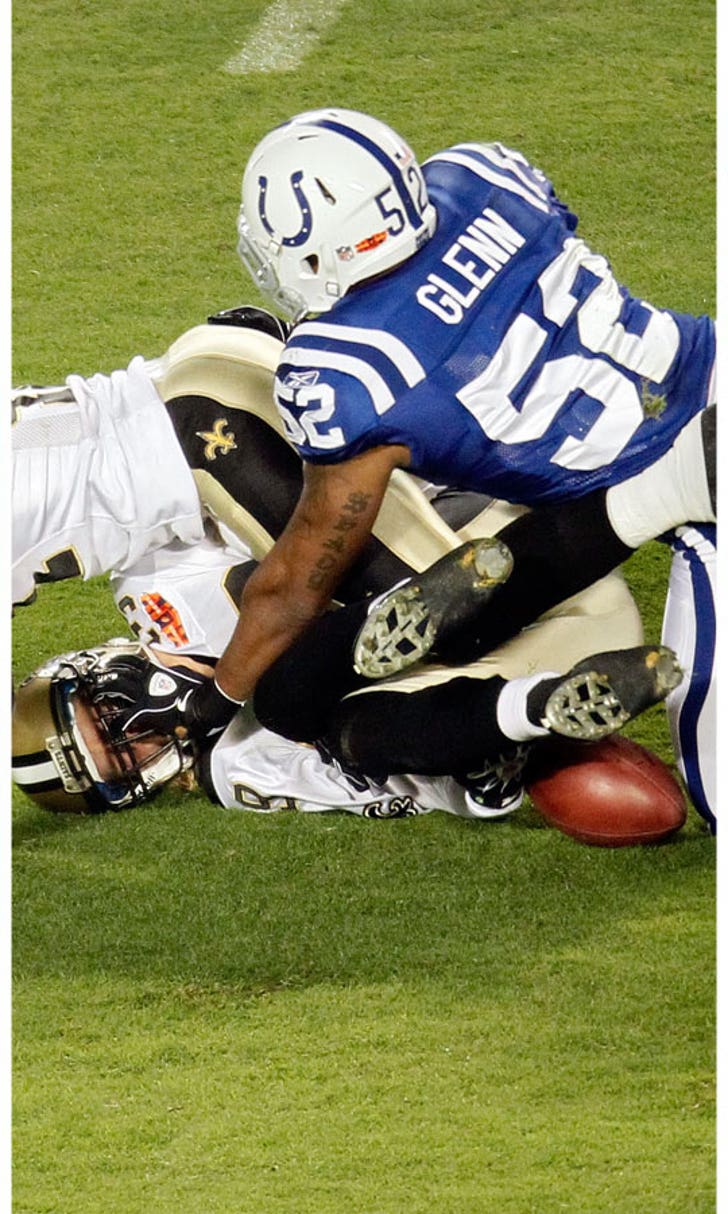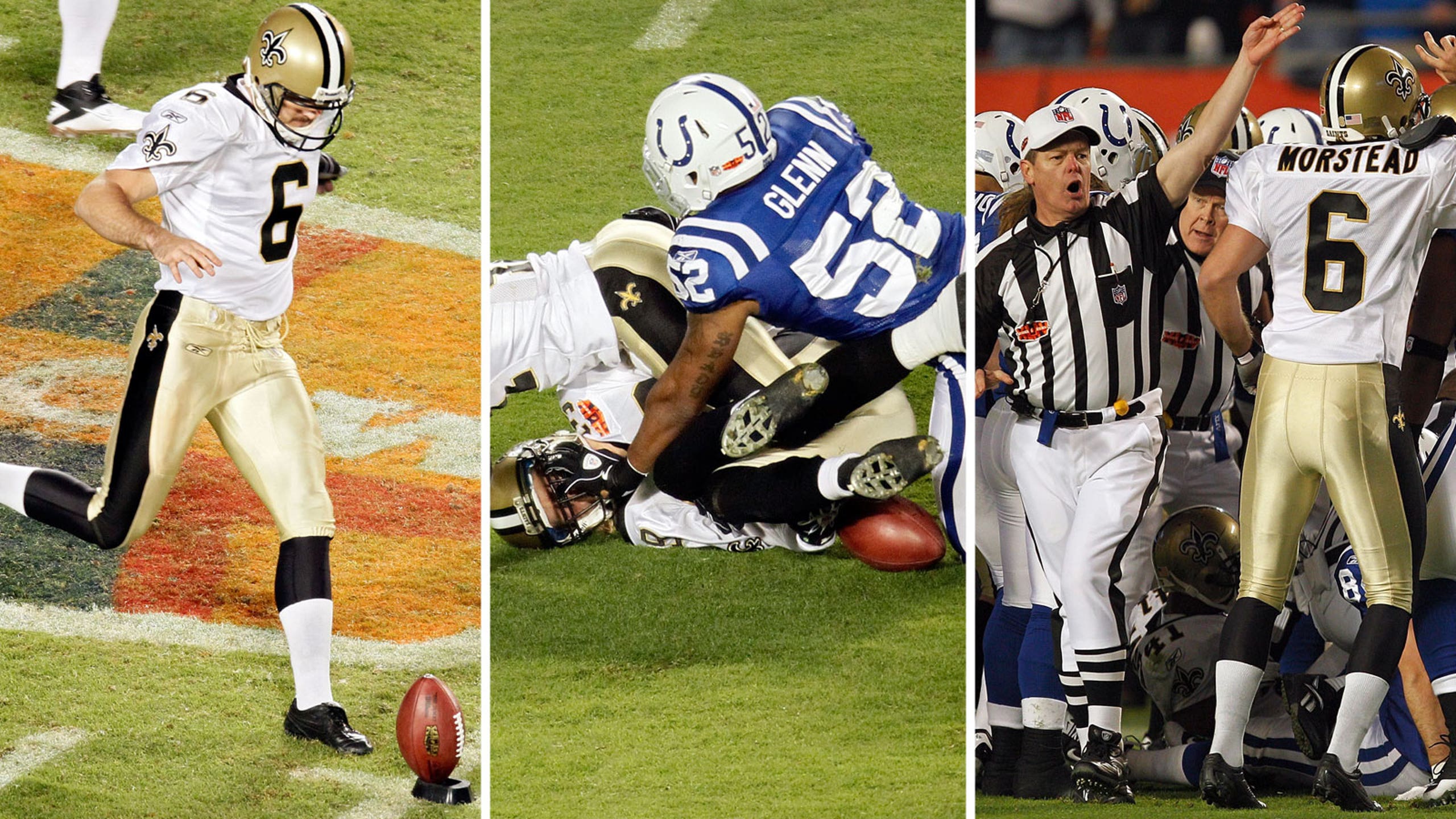 Super Bowl 'trickeration' has provided plenty of treats
BY Sam Gardner • January 30, 2015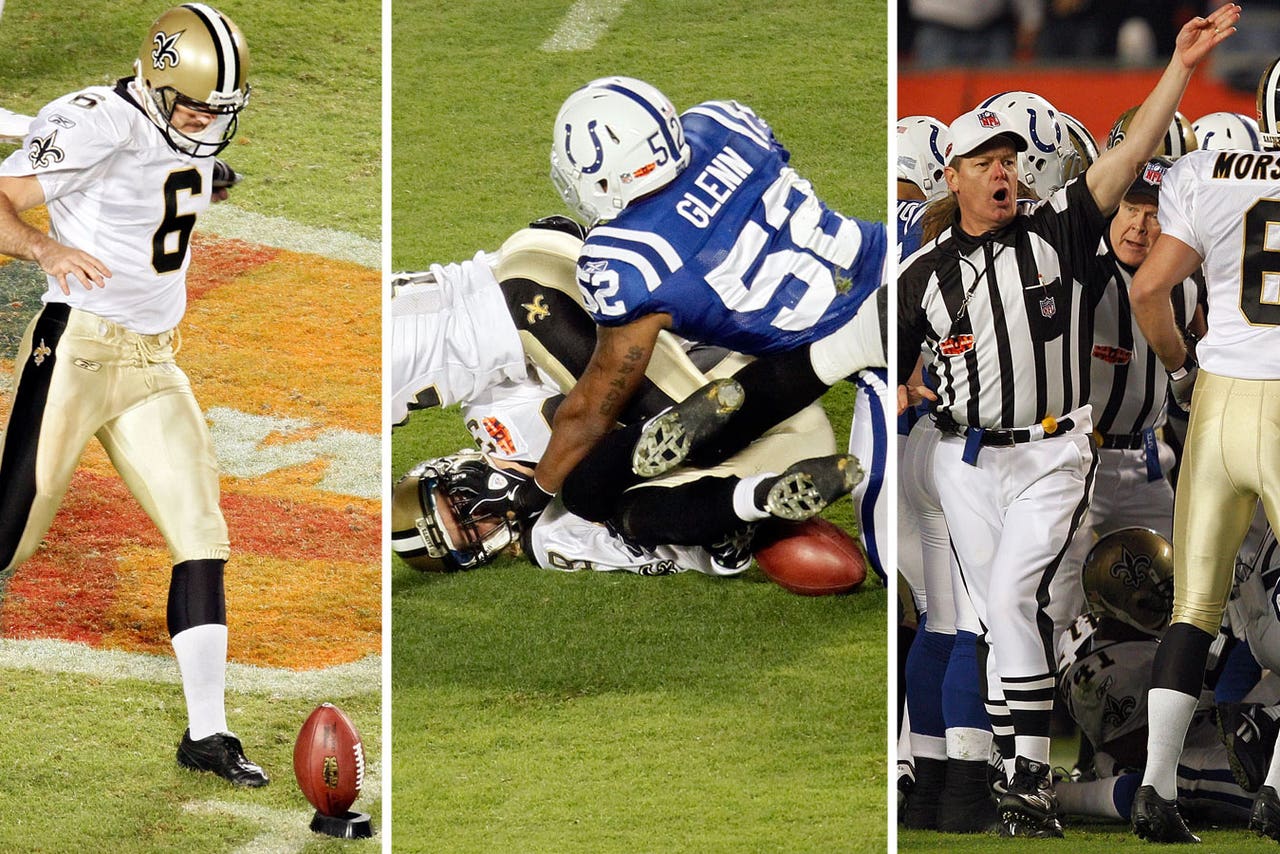 Both Pete Carroll and Bill Belichick have proven over the years that they're not averse to resorting to a trick play when the occasion calls for one, so it should come as no surprise that both the Seattle Seahawks and New England Patriots earned a spot in Super Bowl XLIX on Sunday thanks in part to some deception on offense this postseason.
For the Patriots, the dupery started in the divisional round against the Baltimore Ravens, when New England tied the game at 28-28 with 4:20 left in the third quarter when receiver Julian Edelman — a college quarterback at Kent State — took a backward pass from Tom Brady and fired it downfield, hitting Danny Amendola for a 51-yard touchdown.
New England also made enemies with Ravens coach John Harbaugh in the 35-31 come-from-behind win, frequently using four down linemen and one ineligible running back on offense in an effort to confuse the Baltimore defense. Then, once the Pats got to the AFC championship game, Belichick flipped the script. He used offensive lineman Nate Solder as an eligible receiver on a 16-yard third quarter touchdown pass in New England's 45-7 rout of the Colts. (Editor's note: That play reportedly should not have counted.)
As for the defending champion Seahawks — who both burned opponents and got burned by trick plays during the regular season — they got in on the misdirection late in the third quarter of the NFC championship game, when Carroll called for a fake field goal on 4th-and-10 from the Green Bay Packers' 19-yard line.
The play ended with punter and holder Jon Ryan throwing a touchdown pass to rookie offensive tackle Garry Gilliam to cut the deficit to 16-7 — a play that later made Seattle's miraculous fourth-quarter comeback and overtime victory possible.
But while both the Seahawks and Patriots have been known to utilize the trick play in big moments, it remains to be seen whether either coach will have the nerve to do it with the Super Bowl on the line this weekend in Glendale. If either Belichick or Carroll does decide to reach into his bag of tricks, however, he won't be alone in having done so — and history says it has a decent chance of working out.
Generally speaking, most lists of the gutsiest calls in Super Bowl history start with the New Orleans Saints' onside kick to open the second half against the Colts in Super Bowl XLIV in Feb. 2010, and with good reason.
Not only was the play, executed to perfection by Thomas Morstead, just the fourth onside kick attempt in Super Bowl history to that point — the Broncos tried and failed at one against Seattle last season — but it was the only one to ever occur outside the fourth quarter and the first of any kind to ever be successful.
At the time, New Orleans was trailing 10-6, and Morestead, known more for his punting, had never attempted an onside kick in his career. Had the kick failed, it would have put the Saints in a tough spot, giving Peyton Manning the ball with a short field.
But fate would have it that the ball bounced off the hands of Indy receiver Hank Baskett and into the arms of Chris Reis — who wasn't even supposed to come up with the ball, had the play worked the way Sean Payton drew it up.
After the pile was finally separated, the Saints put together a six-play touchdown drive to take a 13-10 lead, and after a back-and-forth second half, a Tracy Porter pick-six with 3:24 left in the game would seal New Orleans' 31-17 win.
To this day, Payton gives credit to Belichick mentor Bill Parcells for the inspiration behind the most famous trick play in Super Bowl history, and that shouldn't be shocking, given Parcells' history with similar calls under similar circumstances.
One of the most memorable actually came in the Giants' 1990-91 NFC championship game against the San Francisco 49ers, when linebacker Gary Reasons took a direct snap on a fake punt 30 yards on fourth-and-2 to set up a field goal that cut the Niners lead to 13-12. New York would go on to win 15-13 and then win Super Bowl XXV.
In retrospect, however, maybe San Fran should have seen it coming, considering what Parcells did to the Broncos in Super Bowl XXI four years earlier. In that game, Parcells dialed up two different trick plays, each of which helped the Giants to a 39-20 win over Denver at the Rose Bowl.
With 13:18 left in the third quarter of that game, the Giants were trailing 10-9 and facing a fourth-and-1 from their own 46. Parcells sent out his punt team, apparently content to kick the ball away, but he slipped Giants backup QB Jeff Rutledge into the formation as a third blocking back. After the Broncos failed to pick up on the Rutledge substitution, Rutledge moved under center and ran a quarterback sneak for two yards.
Five plays later, New York took the lead for good on a Phil Simms touchdown pass, but Parcells and the Giants were far from done with the trickery.
After a Giants field goal sandwiched between two Denver three-and-outs, New York took over at its own 32-yard line leading 19-10 with 2:38 left in the third quarter. A two-yard carry by Joe Morris, a 17-yard pass to Lionel Manuel and another four-yard run by Morris moved the Giants into Broncos territory, and on second-and-6 from the Denver 45, Morris, Simms and receiver Phil McConkey combined for a 44-yard flea flicker that set up a one-yard Morris touchdown run. (START VIDEO AT 1:49:28)
"Phil was looking for Bobby Johnson but couldn't find him," McConkey told the Los Angeles Times after the game. "I was open all the way. I knew he would find me. When I caught it, I kept saying to myself, 'I'm going to score a touchdown in the Super Bowl.'
"When I saw Mark Haynes, I thought I could dive over him, but he got enough of me to make me do a somersault."
Unfortunately, there are times when flea flickers don't trick anyone — or aren't executed properly, anyway — and end up costing teams dearly, and no one knows that better than Don Shula and the 1969 Baltimore Colts.
In Super Bowl III, the Colts were overwhelming favorites against the AFL champion New York Jets and quarterback Joe Namath, who publicly (and somewhat controversially) guaranteed a New York victory just days before kickoff.
Late in the second quarter of the game, Namath's Jets held a 7-0 lead, but the Colts had taken over in Jets territory after a New York punt. On second-and-9 from the 41 with 25 seconds left in the half, Shula drew up a flea flicker in an attempt to catch the New York defense off-guard.
On paper, the play worked to perfection, and after Tom Matte took the handoff and flipped the ball back to Earl Morrall, Morrall had Jimmy Orr wide open downfield. Problem was, Morrall never spotted Orr, who was waving his arms frantically in the end zone, and Morrall floated a pass to running back Jerry Hill instead.
The pass was intercepted by Jets safety Jim Hudson to end the threat before the half and stymie any momentum Baltimore had built up. The Colts would end up losing the game 16-7, thanks in part to that play.
"I think it would have been a different game had it worked, I really do," Matte told FOX Sports in a phone interview Monday. "It was one of the critical plays that we had in the game and we just came up short on it. But as they say, 'S--t happens,' and it happened on that play."
Still, Matte doesn't regret Shula's decision to call the play, even if it may have cost the Colts a Super Bowl.
"We had set that up all year long and I thought it was the perfect time to call it — and it was really, because we caught them napping on the thing," Matte said. "But they made a great defensive play because the ball was underthrown, so what can you do?"
"You don't want to put the hat on Earl just because we lost the game, but that was a crucial play," Matte continued. "It was 7-0, and even getting a field goal out of that drive would have been a blessing at the time, but it was just a play that didn't happen. I wish I could bring it back, but it doesn't work that way, and it was a bitter loss."
Like the '69 Colts, others have come up empty-handed on attempts at chicanery, as well — though a failed attempt at deception in the Super Bowl has never turned out quite as poorly as Baltimore's.
In Super Bowl XVII in January 1983, the Washington Redskins ran a doomed flea flicker of their own while trailing 17-13 early in the fourth quarter against the Miami Dolphins. On that play, Washington running back John Riggins pitched the ball back to quarterback Joe Theismann, whose pass to Charlie Brown was intercepted by Lyle Blackwood at the Miami 1-yard line.
Fortunately, Washington got the ball back quickly and Theismann led the team to touchdown drives on its next two possessions, so the flea flicker flub became a mere footnote as the Redskins escaped the Rose Bowl with a 27-17 win.
Then just two years ago, in Super Bowl XLVII, Baltimore attempted the first fake field goal in Super Bowl history while leading the 49ers 14-3 late in the second quarter. In that instance, Ravens kicker Justin Tucker took a direct snap around the left end, not unlike Ryan in the Seahawks' NFC title game this year.
The only difference was that Tucker had nowhere to throw the ball and was forced out shy of the first-down marker after a gain of eight yards.
The play turned out to be inconsequential, as Baltimore waited out a power outage and held on for a 34-31 victory that appeared closer than it was, thanks to the Ravens intentionally taking a safety on the game's penultimate play in an attempt to run out the clock. But it might have been a very different story had San Francisco's final drive not stalled at the Ravens' 5-yard line with just under two minutes to play.
Generally speaking, though, trick plays seem to do exactly what they're supposed to when called at the right time in the sport's biggest game. The most common trick play that coaches tend to draw up in the biggest moment is the halfback pass, and several teams have used it to their benefit over the years.
In January 1978, the Dallas Cowboys put Super Bowl XII against the Broncos out of reach with 7:04 to play when a 29-yard touchdown pass from running back Robert Newhouse to Golden Richards made the score 27-10:
Two years later, the Los Angeles Rams took a 19-17 lead over the Pittsburgh Steelers in Super Bowl XIV when running back Lawrence McCutcheon connected with Ron Smith for a 24-yard touchdown early in the third quarter. The Steelers would go on to win the game 31-19, but it would have been a lot less interesting if not for that play: (START AT 23 SECONDS)
In Super Bowl XXII in January 1988, John Elway got in on the fun in a losing effort when he became the first quarterback to ever catch a pass in a Super Bowl, hauling in a 23-yard first quarter pass from Steve Sewell to set up a field goal that gave Denver a 10-0 lead. (Unfortunately it was all Redskins from there, and the Broncos would go on to lose 42-10.)
And then at Super Bowl XL in Detroit in February 2006, the Seahawks fell victim to a bit of razzle-dazzle by the Pittsburgh Steelers, who turned to former college quarterback Antwaan Randle El for a 43-yard fourth quarter touchdown pass to Hines Ward that gave the Steelers a 21-10 lead and effectively put the game away:
Of course, sometimes a trick play isn't even a trick play. In those instances, the call isn't even a matter of attempting to deceive the opponent so much as it is one team showing its hand and daring the opponent to stop it.
That was the case in Super Bowl XX in January 1986, when Mike Ditka's Chicago Bears succeeded on one of two separate trick plays using 335-pound defensive lineman William "Refrigerator" Perry on offense.
The first, which came with the game tied 3-3 in the first quarter, saw Perry tackled for a loss of a yard on a halfback option play from the New England Patriots' 5-yard line. Perry would redeem himself in the third quarter, however, when he barreled straight ahead for a 1-yard touchdown run to give the Bears a 44-3 lead.
Similarly, the Patriots made a habit of using linebacker Mike Vrabel on offense in goal line situations early on in Tom Brady's career. All told, Vrabel had 10 receiving touchdowns in his eight seasons with New England, but none were bigger than his touchdown catches in two consecutive Super Bowl victories to cap off the 2003 and 2004 seasons.
The first, in Super Bowl XXXVIII in Houston, came with less than three minutes left the fourth quarter with the Pats trailing the Carolina Panthers 22-21. On that play, Vrabel — who had sacked Jake Delhomme twice and forced a fumble on defense earlier in the game — caught a Brady pass over the middle for a score, and a two-point conversion made the score 29-22.
Carolina would score on the ensuing possession, but New England wound up winning the game 32-29 on an Adam Vinatieri field goal with 9 seconds left in the game.
Then the following year, in Super Bowl XXXIX in Jacksonville, Vrabel caught a two-yard touchdown pass to break a 7-7 tie with the Philadelphia Eagles early in the third quarter. On that play, Vrabel — who had a key sack of Donovan McNabb early in that game, too — shook off a defensive holding penalty by Jevon Kearse and secured the football while falling to the ground in the end zone after initially having the ball deflect off his hands.
New England would go on to win that game, Brady's third Super Bowl victory in four seasons, 24-21. What remains to be seen now is whether they resort to the trick play again this year to help get Brady a fourth — or whether Seattle reaches deep into the playbook to stop the Patriots in their tracks.
You can follow Sam Gardner on Twitter or email him at samgardnerfox@gmail.com.
---
---