National Football League
National Football League
Super Bowl plus Mardi Gras? It's called Super Gras
Published
Jan. 17, 2013 10:07 p.m. ET

New Orleans is bracing for record crowds as the biggest sporting event of the year, the NFL Super Bowl, collides with Mardi Gras season in what many locals are calling ''Super Gras.''
Mardi Gras floats are getting finishing touches, including one float being touted as the biggest the city's Carnival has ever seen. Bakeries are hiring extra hands to decorate the thousands of king cakes, a traditional Mardi Gras treat, being pre-ordered for the Super Bowl on Feb. 3. Mardi Gras falls nine days later on Feb. 12.
The city's hotels are more than 90 percent occupied for the weeks before and after the big game, according to Stephen Perry, president of the New Orleans Metropolitan Convention and Visitors Bureau.
''We are ready to give the world a show,'' said Perry.
Carnival season, with parades, parties and masked revelry in the weeks before Mardi Gras, is always one of the most expensive times of year to visit New Orleans. But Super Bowl weekend has driven prices higher than usual. Smaller boutique-style hotels that usually go for $300 to $500 a night during Carnival are as high as $800 during Super Bowl. Rooms at some major hotels are up to $2,000 a night, according to online listings.
Carnival parades will not be held downtown during Super Bowl weekend, but dozens will roll in the city on the weekends before and after the game. Some sports fans are extending their stays to take in the masked riders tossing beads, costumed marching groups and make-believe royalty. Parades normally held in the suburbs will take place as scheduled on game weekend.
''There will be so much energy in the street,'' Perry said. ''It's a very unique situation to have Super Bowl, which is truly an experience of a lifetime, coinciding with a unique cultural event like Mardi Gras.''
Tourism officials estimate 125,000 to 150,000 people will be in town for Super Bowl weekend, with 75,000 at the game and the rest taking in the fanfare. Another million typically visit New Orleans in the weeks leading up to and including Mardi Gras.
This will be New Orleans' 10th Super Bowl, tying Miami for the city that's hosted the most Super Bowls. It's also the seventh Super Bowl taking place in the Superdome, now named for its sponsor Mercedes-Benz. But more importantly, it will be the Superdome's first Super Bowl since Hurricane Katrina ripped off its roof and flooded surrounding streets when levees gave way in 2005. Thousands of evacuees were housed in filthy conditions in the damaged arena for days after the storm with no air conditioning or working bathrooms.
The dome has since undergone more than $336 million in renovations, including new suites, concession stands, and bathrooms, and new electrical, video and audio systems. All seats were cleaned or replaced, and club lounges got new windows with views of downtown.
The dome's outer shell - faded a dull gray by more than three decades of Louisiana sun and dented by flying storm debris - has also been replaced. The new siding restores the stadium to the champagne color it had in 1978 when it hosted its first Super Bowl.
Though there are no public tours of the dome, anyone can attend the Jan. 29 Super Bowl media day. For $25, fans can sit in the stands, listen to NFL Network coverage and player interviews with portable head-sets, and get a look at the newly-renovated space.
Also open to the public is the NFL Experience, a theme park for football lovers set up at the Ernest N. Morial Convention Center Jan. 30-Feb. 3. It's $25 to enter and includes interactive games and a regulation-size goal post where fans can kick field goals. Fans can also visit the NFL Experience's media area, where player and celebrity interviews are held.
''We opened the area to fans for the first time last year, and the feedback was incredible,'' said Mary Pat Augenthaler, the NFL's director of special events. She said the media area includes ''Radio Row'' and the NFL Network. ''Last year some fans spent hours just in that one section. Not everybody can go to the game, but in here you feel like you're a part of the central nervous system of the Super Bowl.''
As Super Bowl fans leave town, a new wave of revelers will arrive for Mardi Gras weekend. That's when some of the city's largest parade organizations, known as superkrewes, hold their glitzy balls and parades.
Parade groups have been working for months to make this year bigger and better than ever. The Krewe of Endymion is boasting it will have the largest float in city history for its Feb. 9 parade, led by pop singer Kelly Clarkson.
The Bacchus parade and its yet-to-be-named celebrity rider rolls on Feb. 10, and the Orpheus parade rolls on Feb. 11 - the eve of Fat Tuesday known as Lundi Gras - with actor Gary Sinise, Emmy- and Golden Globe-winning actress Mariska Hargitay and New Orleans musicians Troy ''Trombone Shorty'' Andrews and Harry Connick Jr.
Visitors who can't catch the parades in person may opt for a visit to Mardi Gras World, the enormous studio and warehouse where floats are made and stored. Tours include a stop in the prop shop, where artists create and paint float decorations and sculptures.
This year, Mardi Gras World is also the site of a Guinness World Record attempt by New Orleans artist Stephan Wanger to create the world's largest Mardi Gras bead mosaic. Visitors can help cut and place beads one by one onto a 42-foot-long, 8-foot-tall board etched with the New Orleans skyline.
''It's something we want hands from all over the world to be a part of,'' Wanger said. The first bead was placed in November, and the last will be placed on Feb. 13, the day after Mardi Gras known as Ash Wednesday.
One thing the city won't be short on is music. Super Bowl weekend kicks off with a gospel concert on Feb. 1 at the UNO Lakefront Arena with performances by Fantasia, Donnie McClurkin, Marvin Winans and Bishop Paul S. Morton of New Orleans. Dozens of local acts will be performing throughout the weekend on stages along the Mississippi River and in the French Quarter. On game day, Beyonce will be the half-time performer.
Other local attractions include steamboat cruises - many with live jazz - on the Mississippi, the recently-expanded World War II Museum, Audubon Zoo, Aquarium of the Americas and New Orleans Museum of Art by City Park. Just outside the city, options include airboat tours of Louisiana swamps and bayous and plantation home tours.
Foodies can indulge in charbroiled oysters, seafood gumbo, fried softshell crab po-boys and shrimp and grits. The city has 52 more restaurants than it did in 2002 - the last time New Orleans hosted a Super Bowl. Newer restaurants include Susan Spicer's Mondo and Donald Link's Cochon. Chef John Besh, who owned two restaurants before Hurricane Katrina in 2005, now owns eight - including Luke, Domenica and Borgne.
But with the two major events bringing thousands of people in, reservations are going fast at old favorites like Commander's Palace, Galatoire's and Brennan's.
''We had one party book the entire restaurant for the Friday before Super Bowl, so we have no tables that night,'' said Regina Keever, co-owner of Bayona, a Spicer restaurant in the French Quarter.
---
---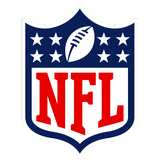 Get more from National Football League
Follow your favorites to get information about games, news and more
---