National Football League
National Football League
Sunday Wrap: Bold prediction comes true as Panthers stun Saints
Published
Dec. 22, 2013 12:00 a.m. ET

Brenton Bersin looked Domenik Hixon right in the eyes on Saturday, one day before the Carolina Panthers' huge game against the New Orleans Saints, and made a very, very bold prediction.
"You're going to make the game-winning catch tomorrow," the second-year member of the practice squad told Hixon.
Hixon studied Bersin. He knew the last time he'd caught a game-winning touchdown was a sliding grab in 2005 to lift the Akron Zips to a MAC Championship victory over Northern Illinois. Hixon also knew he had only three catches for the Panthers coming into this weekend and just seven touchdowns in eight NFL seasons.
"I looked at him and he wasn't joking," Hixon told FOX Sports by phone after he, yes, caught the game-winning touchdown on a sliding, 14-yard grab in front of Saints cornerback Corey White with 23 seconds remaining. "I'm like, really? 'Yeah, I've got that feeling. We're going to be down, but you're going to make the game-winning catch.' After that happened, I ran over and was like, 'It happened!' 'I told you! I told you!'
"That's crazy, man. It's stuff like that, encouragement from your teammates, just keeping the faith and knowing you're going to be needed sooner or later."
Hixon's touchdown was a testament to the resilience of this Panthers team, their quarterback (Cam Newton's fourth-quarter comeback was his fourth this season), their coach and the guy who caught it as well.
Hixon was a 2006 fourth-round pick of the Denver Broncos whose career got off to a rough start when he was on the other end of a special teams hit from Buffalo Bills tight end Kevin Everett, who suffered a severe neck injury on the play and was temporarily paralyzed. Hixon was shaken by the play and didn't recover mentally until he was waived by the Broncos and claimed by the New York Giants.
Hixon played a key special-teams role for the Giants during their Super Bowl season in 2007. He recovered a fumble late in the fourth quarter of the NFC Championship that year and had a kick return for a touchdown in the morale-boosting close loss to the New England Patriots in Week 17 that year.
But Hixon's time with the Giants also included two torn ACLs - one in 2010 and another two games into the following season. He came back from both and had 39 receptions for the Giants last year. But Hixon was out of work for about a month this spring before finally signing with the Panthers in early April.
Hixon's connection to new Panthers GM Dave Gettleman, a member of the Giants' front office from 1998-2012, surely helped him get signed in the first place and then hold on to his roster spot despite a hamstring injury that sidelined him in the preseason.
Gettleman surely wanted a key special-teams player on the roster. But few would have expected the big play Hixon made on Sunday.
"You're always concerned, just because young guys are coming up, and what do different teams want?" Hixon said of his brief period of unemployment. "I remember my agent and I talked when Carolina put an offer out there and I went and looked at the roster and was like, 'Man, why not the Panthers? If I could be a part of this team and organization, they have talent from top to bottom.'"
And they have a couple of veterans many would have cast aside years ago, like Hixon and another guy who has shaken off multiple ACL injuries. That would be linebacker Thomas Davis, who tore his right ACL in three straight seasons from 2009-11.
Davis hasn't just come back from those devastating injuries. He's thrived and been the playmaker he was early in his career. He has 117 tackles, a career-high four sacks and two interceptions this season. His second interception came Sunday when he made an outstanding play to backpedal, leap and reach high above his head to pick off a pass from Drew Brees to Kenny Stills on a deep in-cut.
It was a huge play, as the Panthers got the ball back with 1:54 to play in the first half. DeAngelo Williams went 43 yards on the next play to give Carolina a 7-6 lead they took into halftime.
Hixon and Davis, five torn ACLs between them, were the heroes on Sunday.
"Along with our faith in God and the support system from my family, my teammates and friends, they say you can't have testimony without a test," Hixon said. "He jumped and skyed for that ball. I was just like, 'Woah! That's awesome.'
"He and I talk about the whole knee deal. As a matter of fact, when we played a couple of preseasons ago (in 2012), I came down and he and I were talking about what it takes to come back. It's just great to see him out there making plays."
Bersin was thrilled to see Hixon make a play, on account of his prediction coming true.
"Big shout out to @domenik_hixon with the clutch game winner! Called it yesterday!" Bersin tweeted. "#BoldPrediction #KeepPounding"
To which one of Bersin's followers replied, "Look mate, you're going to have to back that claim up. There is no way you predicted Hixon would catch a playoff-clinching TD"
He did. And Hixon delivered with what even Hixon admitted was the biggest play of his career.
Credit Newton with shrugging off a glancing blow from blitzing safety Malcolm Jenkins and maintaining his composure while under pressure long enough to throw low and wide, where only Hixon could make the play.
It was a play Newton knew the veteran would make.
"In practice, in games, whatever Dom is asked to do, he does it," Newton told reporters after the game. "Coming in to block, coming in to catch, just picking up the rifle and keep shooting in battle. And his presence was felt today."
CARL NICKS' FUTURE UNCERTAIN
The Tampa Bay Buccaneers finally declared guard Carl Nicks out for the season the other day when coach Greg Schiano said Nicks wasn't going to see any action in the final two games.
There's some concern he could be out much longer.
Multiple sources have told FOX Sports in recent weeks that Nicks has seen several doctors and is planning to see a foot specialist soon to determine why he's experiencing symptoms similar to those he faced last year when he was placed on injured reserve with a toe injury.
One of the sources said Nicks has been told his current issues are not related to the MRSA infection he contracted in the summer. Nicks returned to play two games in September but tests revealed his infection had returned - or perhaps never left his body. Nicks hasn't played since.
The source said Nicks has been told he might be dealing with nerve damage that has affected the strength and sensation in his foot. It's unclear whether the MRSA infection aggravated those symptoms, which never really went away after they shortened his 2012 season.
"I will just have to deal with it my whole life," Nicks told reporters this summer. "I would lie if I told you it didn't affect me at all. It affects the way I walk, the way I stand around. I have to stand a certain kind of way. It is something I just have to deal with. I don't want to get into taking painkillers and not knowing if it is hurting."
Sources say Nicks has received mixed messages on whether he will be able to resume his career and regain the form he displayed with the Saints that led the Bucs to give him a five-year, $47.5 million contract before last season as one of the big acquisitions to kick off the Schiano era. One source said Nicks is hoping his upcoming trip to see a specialist will provide some clarity in that regard.
Nicks is slated to earn $7 million in base salary in 2014, $6 million of which is guaranteed for injury only. The team has not yet placed him on injured reserve or the non-football injury list. Kicker Lawrence Tynes has criticized the team's decision to place him on the NFI list and has filed a grievance to fight the distinction. Tynes claims he contracted MRSA at the team's facility and should therefore be placed on IR. Tynes has implied the Bucs placed him on NFI to avoid the perception of admitting they're liable.
QUICK TAKES
1) You know Steve Smith's knee injury had to be bad for him to leave a game like that. After all, the Panthers' wide receiver gloated earlier this season about how he got Patriots cornerback Aqib Talib to tap out by telling FOX Sports Live in a postgame interview, "Ice your (butt) up," which was obviously a suggestion for Talib. Smith left the game against New Orleans on Sunday and tried to come back but realized quickly he couldn't continue. That said, the belief at this point is Smith didn't suffer an ACL injury, though the MRI on Monday will tell the whole story. Smith told reporters he felt a pop in his leg, so he's convinced it's not "nothing," as he's been told. This Panthers offense has playmakers in Greg Olsen, Ted Ginn and others, but without Smith they don't stand much of a chance of making a serious postseason run. Obviously, they'll be holding their breath in Charlotte on Monday.
2) They'll be holding their breath in Denver as well, with Von Miller slated to undergo an MRI on his right knee. It didn't look good when his knee buckled and there was a report from the Denver Post on Sunday stating the team fears Miller tore his ACL. However, it should be noted the same report stated there's hope the injury won't be that serious and that he'll be able to play in the postseason. Sources told FOX Sports that Miller hasn't been told he suffered a torn ACL. That doesn't mean Monday's MRI won't reveal that's indeed the case. It's just to say there's hope because Miller had some stability in his knee when they tested it on Sunday. Stay tuned because this is an MRI with enormous playoff implications.
3) Two years ago, Tony Romo went into a Week 17 game for the NFC East against the Giants with a hand injury. Romo was clearly affected that night and the Giants rolled to an easy victory. This year, Romo will head toward a Week 17 game for the NFC East against the Washington Redskins with a back injury that could greatly affect him. Romo's mobility and range of motion were clearly affected late in Sunday's comeback victory over the Redskins. Expect him to play, but with the way the Philadelphia Eagles put up points on Sunday, he'd better get that back loose quickly.
4) All indications have been, and continue to be, Jim Schwartz is likely to be fired now that the Detroit Lions have been eliminated from the postseason. Through Week 10, Schwartz's team was 6-3, with a one-game lead over the Chicago Bears and Green Bay Packers. They've gone 1-4 since then, and all they needed was a win over the Giants on Sunday to be sitting on top of the NFC North. They blew it, and that likely means Schwartz will lose his job. So here's a suggestion - and to be clear, there's no reporting here, as no source has mentioned this to this point: Rex Ryan.
The New York Jets' coach told his team the "word on the street" is he's going to be fired, as FOX Sports' Jay Glazer revealed in a report on Sunday, so that would make him a free agent. The Lions have Ndamukong Suh and Nick Fairley creating havoc up front, along with promising rookie Ziggy Ansah (eight sacks) on the edge. Ryan has showed this season what he can do with a dominating front because that's by far the strength of the Jets' defense. On the other side of the ball, he would have Calvin Johnson and a franchise quarterback in Matthew Stafford, even though Stafford hasn't played like it in recent weeks. Ryan hasn't lost that Jets locker room, so his touch with the players clearly hasn't faded. With a decent offense, the Jets would be in the playoffs this year. If they fire Ryan, it would be a huge mistake. But it would be a good break for a team looking for a good coach.
5) Speaking of coaches who have done a nice job this season, I can't recall a year where there were this many legitimate contenders for coach of the year. It led to a nice debate on Twitter when I said Bill Belichick would be my guy right now. The Patriots have overcome injuries to Rob Gronkowski, Vince Wilfork, Jerod Mayo and others and are working their way toward a bye. Oh, and they also lost a key player to an arrest on charges of murder. I understand what Bruce Arians, Chip Kelly and Andy Reid have done to turn their teams around. I know Chuck Pagano has done wonders with a roster that's just not as good as we thought, especially after the loss of Reggie Wayne. And I've enjoyed the transformation of Ron Rivera to the highly successful "Riverboat Ron." But just because Belichick and the Patriots are successful every year doesn't mean this should be treated as a ho-hum coaching performance. He's done an outstanding job this year.
10 EVEN QUICKER TAKES
Mike McCarthy: Bless the Green Bay Packers' coach for the patience he's shown this year. He's seemed to be on the verge of popping a few times, but he's kept his cool in public.
Matt Flynn: Speaking of things testing McCarthy's patience, he's got to snap that ball sooner. Got to. He seemed to indicate the umpire slowed things down by holding up the play and starting the clock as he was backing up. That wasn't the case. Flynn didn't grasp the situation.
Clay Matthews: Last of the Packers notes, I promise, but the fact he re-injured a thumb that kept him out for four weeks because it had to be immobilized is terrible news for him and Green Bay. Now you know why they're being so careful with Aaron Rodgers.
Hue Jackson: He's done fine work with the Cincinnati Bengals' running backs and will be mentioned as an offensive coordinator candidate by several coaches who expect to be up for head-coaching jobs. Keep an ear out for his name in the coming month.
Bengals at home: In their last four games at Paul Brown Stadium, they've scored 49, 41, 42 and 42 points. When you play defense the way they do, that's way more than enough. Cincy is also undefeated at home this year. If they add an eighth home win by beating the Ravens next week and the Pats lose to the Bills, the Bengals will be only one more home win away from the AFC Championship.
Philadelphia Eagles: Sometimes it's better to play when the pressure is off. Once the Eagles knew they couldn't win the division, they played like they had nothing to lose. Meanwhile, the Chicago Bears choked. As the Bears and Miami Dolphins showed on Sunday, it's tough to win those must-win games.
St. Louis Rams: Before the season, they were one of my two surprise playoff teams. (The Kansas City Chiefs were my pick in the AFC.) I feel much better about that once-terrible prediction than I did two months ago.
Brad Meester: Awesome job by the Jacksonville Jaguars lining the center up at tight end and giving him a catch in his last home game. Great tribute.
Leslie Frazier: I reported last week he's very much on the hot seat. Sunday's blowout loss to the Bengals might've sealed his fate.
Mike McCoy: Another dark-horse candidate for coach of the year, though he'll need a playoff berth to garner serious consideration. The San Diego Chargers lost their top two wide receivers (Danario Alexander and Malcom Floyd), as well as linebacker Dwight Freeney. They also didn't have linebacker Melvin Ingram for much of the season. Yet, they're 8-7 and are still alive. Great coaching job by McCoy.
---
---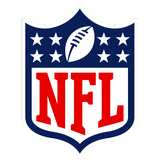 Get more from National Football League
Follow your favorites to get information about games, news and more
---