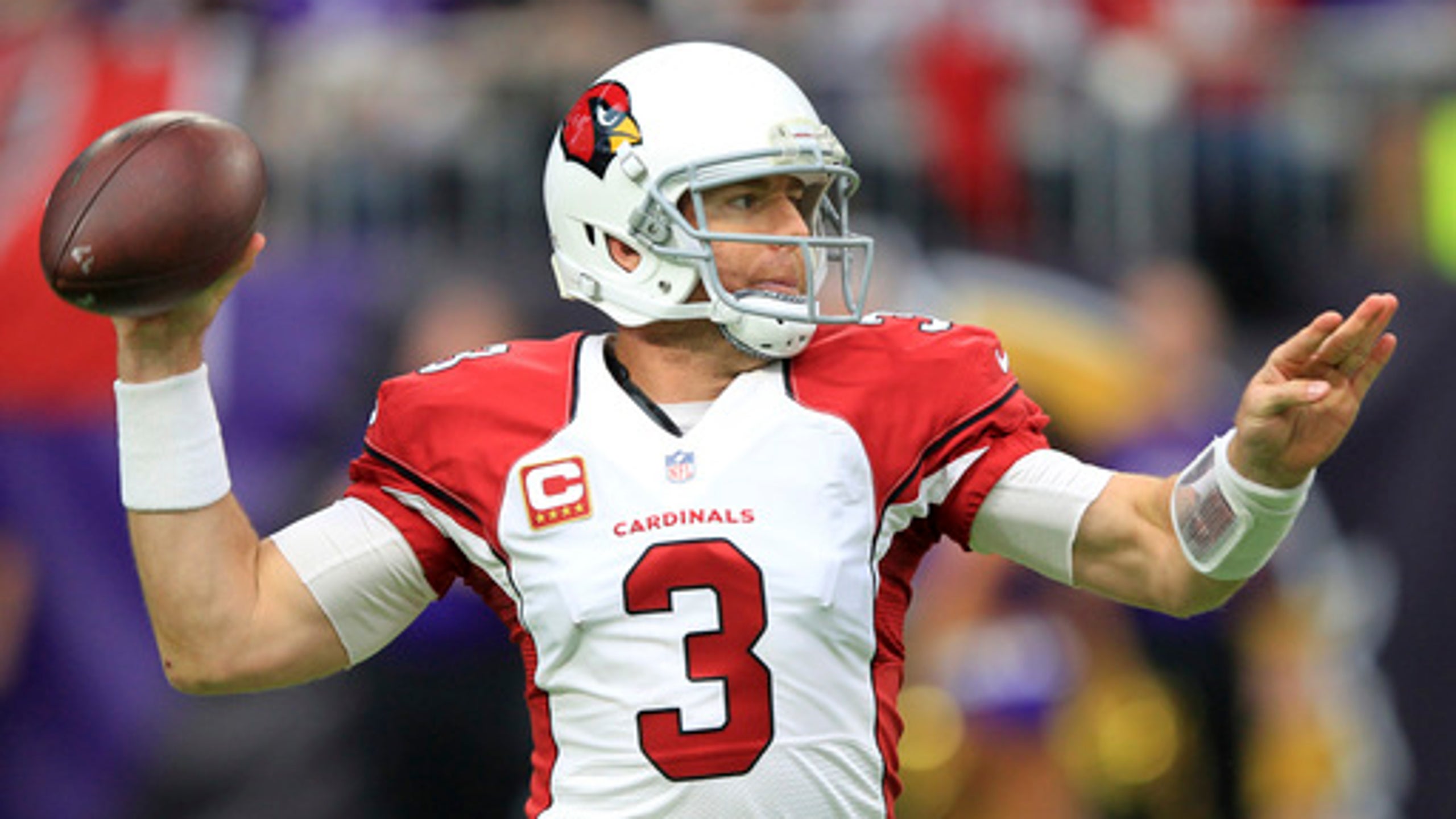 Stunned Cardinals dig deeper hole with 30-24 loss to Vikings
BY foxsports • November 20, 2016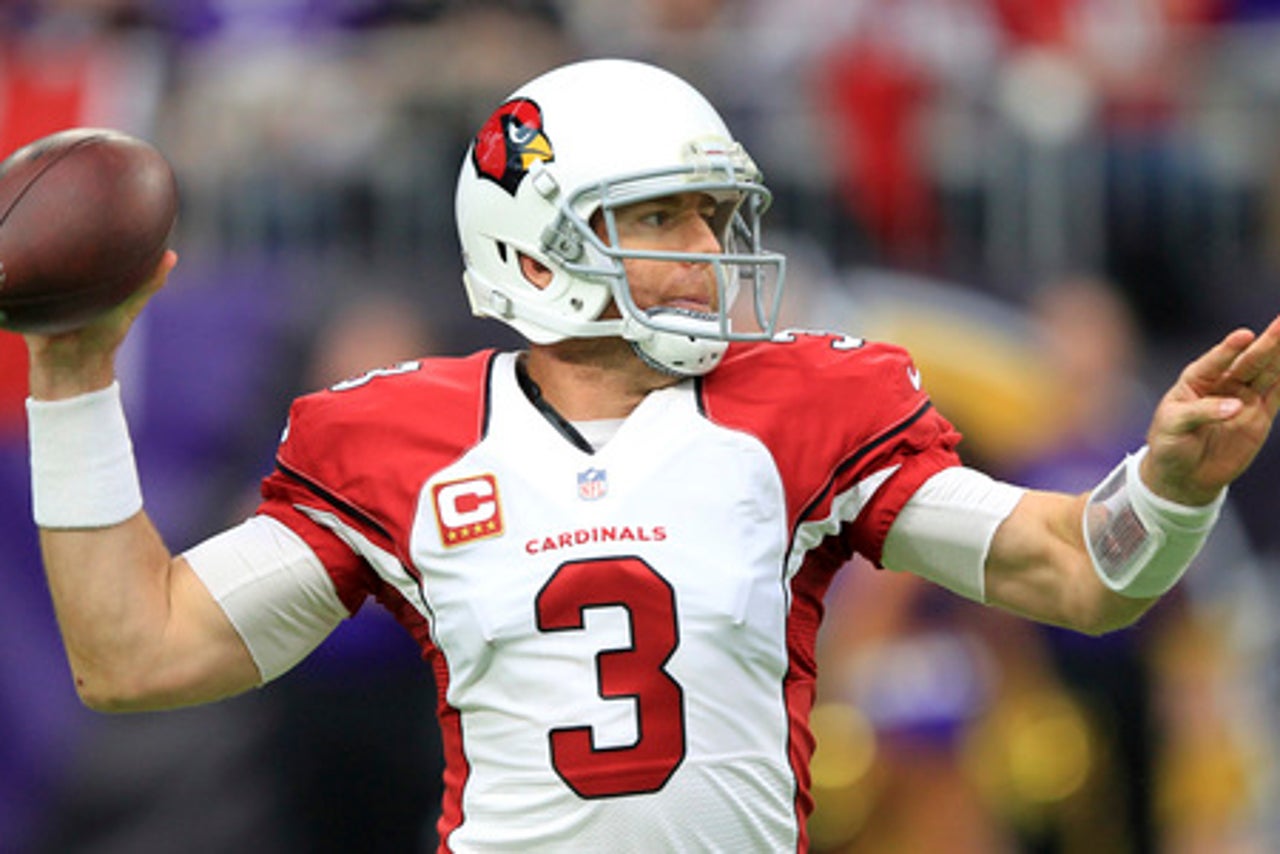 MINNEAPOLIS (AP) Carson Palmer, still in full pads and uniform, sat motionless in front of his cubicle deep inside Minnesota's stadium long after another disheartening defeat.
The Arizona Cardinals, coming off an NFC runner-up finish with all kinds of star power on both sides of the ball, have stunned themselves with their underperformance in this steadily spoiling season.
Xavier Rhodes took back one of his two interceptions 100 yards for a touchdown and Cordarrelle Patterson returned the second-half kickoff 104 yards for a score for the Vikings in a 30-24 victory over the Cardinals on Sunday that stopped their four-game losing streak.
''We have some situations where we made it a lot tougher on ourselves,'' said Larry Fitzgerald, the Minneapolis native who fell to 0-5 in his hometown. ''The mindset is not going to change. We're still in the thick of it.''
The schedule isn't going to get easier. The Cardinals (4-5-1) have four road games remaining.
Palmer, who passed for 198 yards and two scores, was off the mark for much of the afternoon and had no time to find anyone on the final two possessions. The Vikings sacked him four times and the Cardinals netted only 27 yards after halftime.
''You're on the road in a tough environment,'' Palmer said, ''and this one we really wanted, really needed.''
The Vikings (6-4) faced the same urgency, though. They held onto their first-place tie with Detroit in the NFC North, with a rematch against the Lions looming in four days. After scoring twice each on defense and special teams during their NFL-best 5-0 start, the Vikings failed to produce a return touchdown over their last four games until this breakthrough.
The Cardinals climbed within six with David Johnson's third-down catch with 7:24 remaining. The Vikings revved up their pass rush, though, and sealed the critical victory.
''I don't know if it's an exhale. It definitely gives you a little bit of confidence, gets things back feeling normal a little bit,'' defensive end Brian Robison said. ''We needed that one.''
Takeaways from the game:
DUAL-THREAT DAVID: The Vikings have been vulnerable against versatile running backs, and Johnson is as good as they get. He rushed for 103 yards and a score and tacked on 57 yards and a touchdown receiving, giving him 10 straight games with 100-plus yards from scrimmage.
Johnson was resting on the sideline in favor of Andre Ellington during the drive late in the second quarter that ended with the end-zone interception by Rhodes.
''He had just had two long drives,'' coach Bruce Arians said. Andre needs to play too.''
ABOUT THAT INTERCEPTION: The Cardinals argued to no avail that John Brown was being held by Captain Munnerlyn before Rhodes picked off Palmer . Brown said Palmer made ''a great throw'' that he would've caught without the contact, but he had barely turned around when the ball was in the air.
''I'm sure we'll turn that into the league,'' Palmer said, ''and I'm sure they'll come back and say it was holding.''
SPECIAL PERFORMANCE: In addition to the touchdown from Patterson , the fifth of his career to match Percy Harvin for most in team history, the Vikings also benefited from a 72-yard punt from Jeff Locke that pinned the Cardinals at their 13 with 2:20 left, a 23-yard punt return by Marcus Sherels that set up their first touchdown and three extra points and a 27-yard field goal from new kicker Kai Forbath.
That was enough to render moot a blocked extra point.
Patterson's celebration wasn't quite as smooth as his return. He accidentally knocked a fan's drink over in the process of jumping into the seats.
''I'm going have to owe that person,'' Patterson said. ''So if he finds me, just let me know. Two beers next time I see him.''
MORE THAN A THIELEN: Sam Bradford went 20 for 28 for 169 yards and no interceptions for the Vikings, with a touchdown pass on their first drive to Adam Thielen that was originally ruled incomplete but overturned when the Vikings successfully challenged that he landed both feet in bounds.
With Patrick Peterson following Stefon Diggs, holding him to 35 yards on five catches, Thielen and Patterson became the go-to targets for Bradford. Thielen, who went undrafted out of NCAA Division II Minnesota State, has become a sure-handed safety blanket in Bradford's first season with the Vikings with 518 yards and three scores. Asked if he'd heard of Thielen before arriving in Minnesota, Bradford blushed.
''Can I choose not to answer that one?'' he said, smiling.
---
For more NFL coverage: http://www.pro32.ap.org and http://www.twitter.com/AP-NFL
---
Follow Dave Campbell on Twitter: http://www.twitter.com/DaveCampbellAP
---
---