National Football League
National Football League
Struggling Eagles search for answers on offense
Published
Oct. 28, 2013 10:15 p.m. ET

All that quarterback uncertainty has stifled the Philadelphia Eagles' offense.
Michael Vick's return from a hamstring injury lasted less than a half, and coach Chip Kelly doesn't expect him to play at Oakland (3-4) next Sunday.
Nick Foles took the ImPACT test on Monday, a first step toward returning from a concussion. But Kelly didn't have the results, so his status is day to day.
That leaves Matt Barkley.
The rookie has been the last QB standing the last two games for Philadelphia (3-5). That's the positive for him. On the other hand, the Eagles have no points with Barkley under center. Then again, it's not just his fault. They managed only one field goal with Foles and Vick playing almost five quarters combined in losses to Dallas and the New York Giants.
''It's not all on the quarterback,'' Kelly said Monday. ''It's on all of us. We have to do a better job as a total group. I have confidence in the group. It's the same group for six games we were on track to set records. We're not going to do something new. We have to settle down and our playmakers have to make plays.''
Kelly's up-tempo, hurry-up offense was on pace to set franchise records and much more after six games. The Eagles racked up at least 425 yards total offense in each of the first six games and averaged 27.7 points. But they combined for just 379 yards and 3 offensive points the last two weeks.
LeSean McCoy, who leads the NFL with 733 yards rushing, had only 103 yards on 33 carries in the two losses. DeSean Jackson had only 11 catches for 84 yards in those games.
So if their down to their No, 3 quarterback, other players have to step up, right?
Well, they're not.
''It starts with me,'' McCoy said. ''I feel like, coming into the game, we want to establish the run. Teams know that. I have to get out there and get it going. This offense has to do better, starting with myself.''
Barkley entered the game in tough spots two straight weeks. The Eagles trailed the Cowboys 17-3 when he replaced Foles in the fourth quarter last week. They were down 12-0 to the Giants when he took over for Vick in Sunday's 15-7 loss.
He threw interceptions on all three series against Dallas, and had two more turnovers in his seven drives vs. the Giants.
Barkley's best series was his first against New York. He drove the Eagles from their 20 to the 2 before losing a fumble on first down. Kelly said Barkley should've thrown the ball away because both receivers were covered on the play. Instead, Barkley rolled out and ended up getting sacked and losing the ball.
''You just have to remind yourself one play at a time,'' Barkley said. ''You're not going to win the game with one play. It's definitely different then starting from scratch, being 0-0 from opening kickoff. But I don't want to make that excuse for how we performed as an offense. We have a lot of things to correct across the board and it always starts with the quarterback, so we will watch this tape and see what needs to be fixed.''
Selected with the first pick in the fourth round of the draft, Barkley was a standout at Southern California. He rewrote the conference record book during a USC-record 47 starts over four seasons, becoming the Pac-12's leader in touchdown passes, yards passing, completions and total offense.
But there are no easy opponents in the NFL.
''I'm just going to compete and see what happens with this week,'' Barkley said. ''My confidence is not down. It's a tough loss and you hate to see that happen but I'm not beating myself up. You look at those plays and replay some of them thinking what you could have done better, but you move on and we will see what happens this week but again I will prepare like I am starting.''
If Foles isn't cleared to play against the Raiders, the Eagles could add another quarterback. G.J. Kinne, who spent training camp with the team, was signed to the practice squad last week. Kinne, the former Tulsa starter, hasn't thrown a pass in the NFL, and Kelly views him as an all-around athlete for help in practice.
---
AP NFL website: www.pro32.ap.org
---
Follow Rob Maaddi on Twitter: https://twitter.com/AP-RobMaaddi
---
---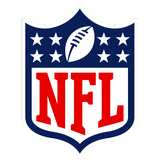 Get more from National Football League
Follow your favorites to get information about games, news and more
---