National Football League
National Football League
Stripper: Geno over Sanchez for Jets?
Published
Aug. 27, 2013 1:00 a.m. ET

Things could be going better for New York Jets head coach Rex Ryan, whose team seems to be terminally embroiled in quarterback controversy.
Incumbent starter Mark Sanchez is currently on the mend after he was injured playing in garbage time during a preseason game. Meanwhile rookie Geno Smith spent most of Saturday's preseason game throwing an opportunity to supplant the Sanchez as the Gang Green starter into the arms of New York Giants defenders.
But the Smith-for-starter bandwagon didn't lose all of its hangers-on when Smith threw three picks in Saturday's 24-21 overtime win. There are some educated Jets faithful who still think he's the right for the job — including one stripper named Valentina from the famed Rick's Cabaret in New York.
According to Busted Coverage, Valentina's plea on Smith's behalf reads as follows:
Dear Rex,
Can you please give Geno Smith another chance? I know he messed up by throwing three INTs against the Giants, and yes, it was really bad when he stepped out of the end zone and gave up a safety, but it was the first time he ever started in an NFL game. He was nervous–I know I would be!
A lot of the Rick's Cabaret Girls here like Mark Sanchez because they think he's cute. But that is not a good reason for him to be quarterback for the New York Jets! I think Sanchez has had his chance the last four years (!) and he showed that he can't do it!
Geno Smith is the future, Mark Sanchez is the past.
Thank you for your consideration, and if you like my photos, you can come see me and over 100 beautiful exotic dancers in person at Rick's Cabaret. I promise you will have a good time.
Love,
Valentina
It's not the first time the women of Rick's Cabaret have come to the side of a Jets quarterback. When Tim Tebow arrived last season they offered their support, and then they lamented his departure when the Jets released him in April.
For Smith's sake, I hope his Rick's vote of confidence plays out better than Tebow's did. But if nothing else, he at least now knows where he can go to relax if it doesn't.
---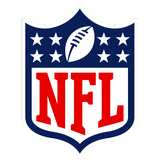 Get more from National Football League
Follow your favorites to get information about games, news and more
---