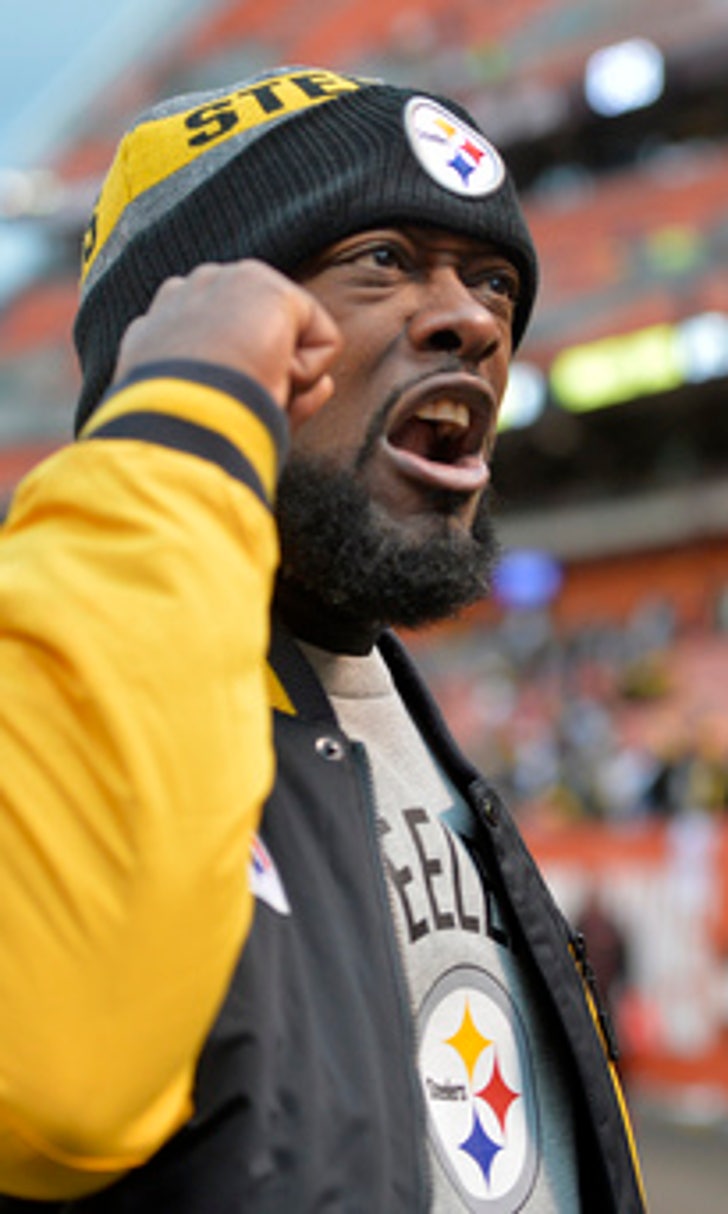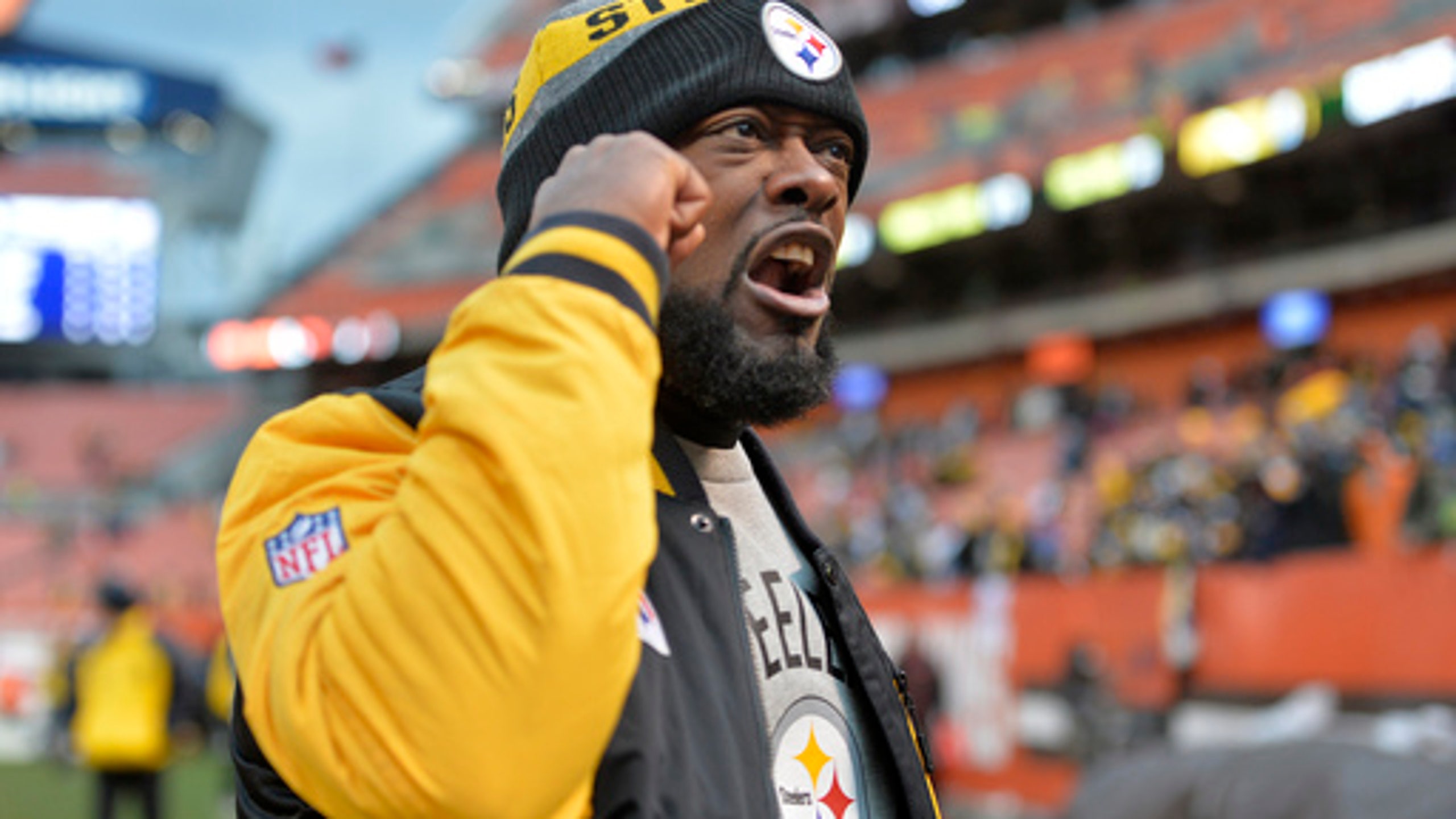 Steelers OK with going for it, not so hot on Thursday games
BY foxsports • November 21, 2016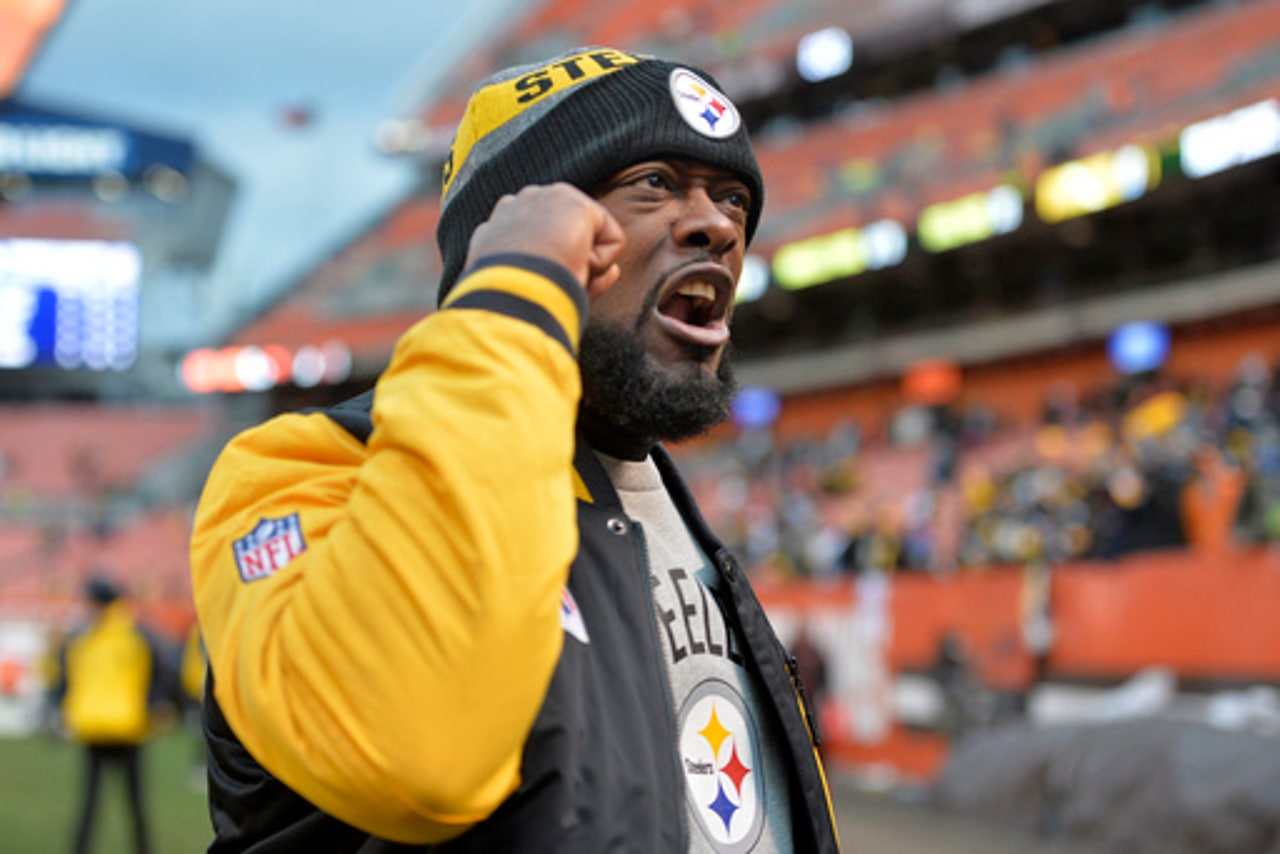 PITTSBURGH (AP) The Pittsburgh Steelers don't think coach Mike Tomlin needs to explain himself whenever his gut tells him to bail on convention.
If Tomlin wants to go for it - whether it be a 2-point conversion, an iffy fourth down or a touchdown instead of a chip shot field goal, a choice he made three times at the end of the first half in Sunday's 24-9 victory over Cleveland - that's totally fine by the Steelers. Last they checked, getting into the end zone is what they're paid to do.
''It was awesome, man,'' center Maurkice Pouncey said. ''I love it. Get some points, man.''
Something the Steelers did - eventually - during an eyebrow-raising sequence that began with the ball at the Cleveland 3 and 5 seconds left in the second quarter. Leading 6-0, a Chris Boswell field goal would have made it a two-score game. Even though Pittsburgh was scheduled to receive the second-half kickoff, Tomlin kept Ben Roethlisberger and the offense on the field.
Two incompletions, two Cleveland penalties, a churning 1-yard touchdown run by Le'Veon Bell and a 2-point toss to David Johnson later, Pittsburgh led 14-0. It was halfway to ending a four-game losing streak.
Just like Tomlin drew it up, right?
''We need to score points,'' Pouncey said. ''(Kicking field goals) never wins. You get a whole bunch of field goals, we been in that situation before.''
Tomlin insisted there was no ulterior motive for repeatedly trying to get six, and eventually eight, though the timing was auspicious. The Steelers went 0 for 4 in 2-point conversions in a narrow 35-30 loss to Dallas the week before.
''The message is that we wanted to score, because scoring produces wins,'' Tomlin said on Monday. ''And we're always generally aggressive in that area of the field.''
Pittsburgh (5-5) could afford to gamble more than usual against the woeful Browns (0-11) while winning on the road for just the second time this season. A more difficult test awaits on Thanksgiving night in Indianapolis. Drumming the NFL's worst team a short two-hour bus ride from home is one thing. Trying to rein in Andrew Luck and have enough fresh bodies to do it barely 96 hours later is another. The key is trying to maximize every second of down time in between.
''Honestly I don't like the Thursday games,'' Pouncey said. ''Short preparation, the body gets short rest, and as a lineman, we go out there 71 plays (against Cleveland). Every play I touched somebody, trust and believe that.''
The Steelers haven't exactly thrived on short rest recently. They've dropped four straight on Thursdays, including a Thanksgiving night loss in Baltimore in 2013 that included Tomlin nearly colliding with Ravens returner Jacoby Jones during a long runback.
Pittsburgh went through its usual Monday routine, which includes a series of sprints on the practice field. There will be minimal contact on Tuesday and Wednesday before hopping the plane to Indianapolis. The Steelers hope the sense of urgency and the adrenaline it brings will overcome any lingering aches.
''We're playing to stay alive,'' offensive guard Ramon Foster said. ''Us coming up short on a Thursday? There's no excuse.''
The time to get it going is now. It's why Tomlin wasn't particularly surprised when he headed to the team cafeteria for a cup of coffee early Monday and heard music coming from the training room. He popped his head inside and found linebacker James Harrison going through a series of Instragram-worthy workouts just hours removed from becoming the franchise's all-time sack leader .
''On a short week, he's in there doing what he does,'' Tomlin said. ''There's a lot to learn from a guy who approaches his business in the manner he does. And I know our guys recognize that.''
A little bit of familiarity with the Colts should help. Pittsburgh has thumped Indianapolis each of the last two seasons by a combined score of 96-44, though Luck did not play in last year's 45-10 whipping due to injury.
NOTES: It's unlikely WR Darrius Heyward-Bey (foot) or RB DeAngelo Williams (knee) return this week. ... S Jordan Dangerfield (groin) and TE Xavier Grimble are questionable.
---
For more NFL coverage: http://www.pro32.ap.org and http://www.twitter.com/AP-NFL
---
---