National Football League
National Football League
Steelers looking for another Super Bowl run
Published
Aug. 23, 2011 4:30 p.m. ET

The Pittsburgh Steelers followed a rare Super Bowl defeat with something just as unusual for one of the NFL's most stable and well-behaved franchises: A bumpy offseason in which the defending AFC champions made headlines for nearly all the wrong reasons.
Running back Rashard Mendenhall angered some by tweeting his frustration about what he considered an uncivilized response to Osama bin Laden's death.
Linebacker James Harrison lashed out at NFL Commissioner Roger Goodell in a Men's Journal magazine article, calling him a ''crook'' and ''the devil.''
Veteran wide receiver Hines Ward used his nimble footwork to win ''Dancing with the Stars'' only to have his image take a hit a few weeks later when he was arrested on a drunk driving charge in Atlanta.
Though Mendenhall and Harrison later apologized and Ward maintains his innocence, their missteps aren't exactly the kind of behavior that's become the standard in a city that prefers its Steelers to be hardworking on the field and quiet off it.
''Obviously we probably have got more negative attention than anything,'' said safety Ryan Clark. ''Right now we just want to lay low and play football. I think we've done enough talking and been in the media enough.''
While Pittsburgh was the lone NFL team to shoot down the new collective bargaining agreement between owners and players, the Steelers did it merely as a protest vote. They're only too eager to get back to work and wipe away the bitter taste of the 31-25 loss to Green Bay in the Super Bowl.
The NFL lockout gave them plenty of time to stew. Some players watched it repeatedly. Others refused to pop it in the DVD player. None of it matters now.
''You just try to move on, be done with it and hope it drives guys even harder to get that third Super Bowl win for this group,'' said defensive end Brett Keisel.
A group the front office tried to keep intact.
While the Philadelphia Eagles and New England Patriots made splashes during the shortened free agency period, Pittsburgh opted to focus on keeping the homegrown players that have led them to three Super Bowls in the last six years.
Cornerback Ike Taylor agreed to a four-year deal. Popular offensive lineman Willie Colon agreed to a five-year contract and the team avoided losing linebacker LaMarr Woodley to free agency by extending his contract through 2016.
Other than the late arrival of wide receiver Jerricho Cotchery from the New York Jets, the Steelers will look very much the same as they did a year ago. Considering they went 12-4 with the league's top scoring defense and an offense that remains young at key positions, that's not a bad thing.
''We feel we've got a lot of room to improve,'' said quarterback Ben Roethlisberger, who was married just before the start of training camp. ''But we've got a lot of weapons, too. I'd say we're as loaded as we've been since I've been here.''
Wide receiver Mike Wallace is coming off a breakout season in which he averaged more than 20 yards a catch and is predicting he can get to 2,000 yards if he gets the ball enough. Second-year man Antonio Brown is among the fastest players in the league and Mendenhall thinks he can build off his 1,273 yard, 13-touchdown performance last season.
The team's identity, however, remains firmly on the other side of the ball. All eleven starters from a unit that gave up a league-low 14.5 points a game in 2010 returns.
That kind of cohesiveness is hard to find. The Steelers believe the familiarity will help overcome what the aging group lacks in athleticism. Nine current starters will be at least 30 years old by December.
And though rookie defensive lineman Cameron Heyward, third-year defensive end Ziggy Hood and rookie cornerback Curtis Brown are considered the building blocks of the next generation of the Steel Curtain, the current group isn't quite ready to cede the spotlight yet.
Troy Polamalu, the reigning NFL Defensive Player of the Year, appears to be fully recovered from an Achilles injury that slowed him during the playoffs. Harrison continues to experience back and leg pain but doesn't believe it will prevent him from continuing to wreak havoc in opposing backfields.
Yet with so many players with so many flecks of gray in their hair, the Steelers know this may be the last stand for awhile. Maybe.
''To be honest I've heard (that this is it) quite a few camps in a row,'' Polamalu said. ''There's always going to be a sense of urgency for us.''
---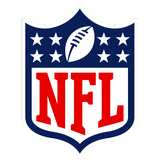 Get more from National Football League
Follow your favorites to get information about games, news and more
---