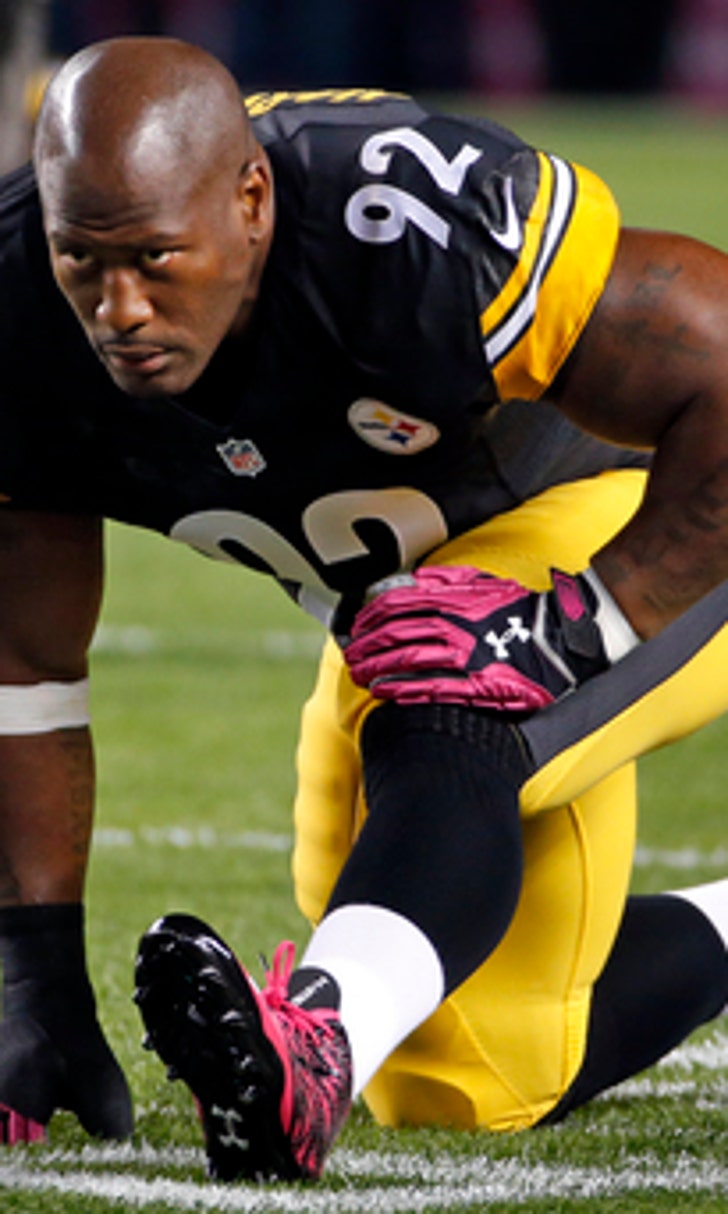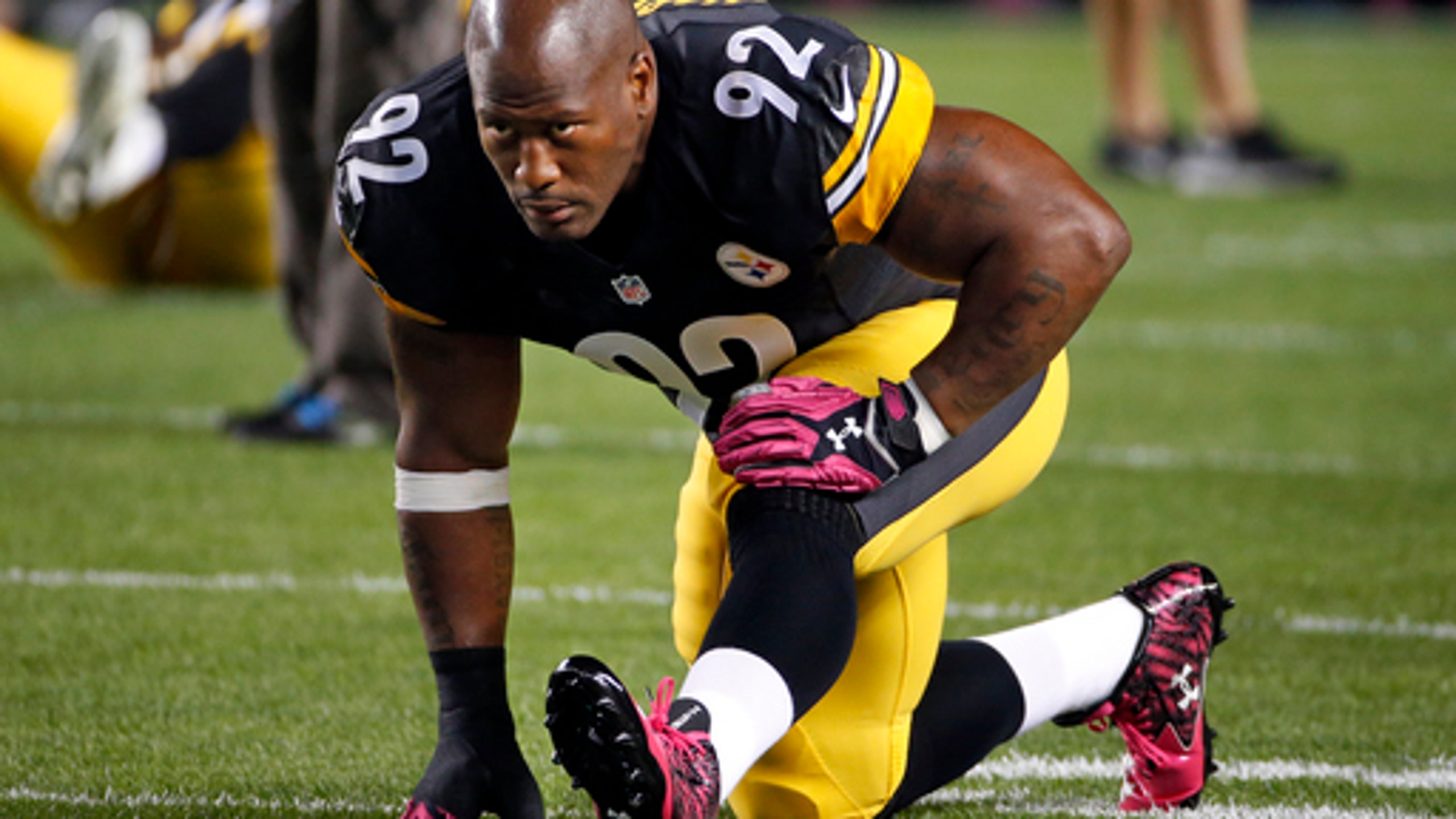 Steelers' Harrison back to win another Super Bowl
BY foxsports • June 14, 2016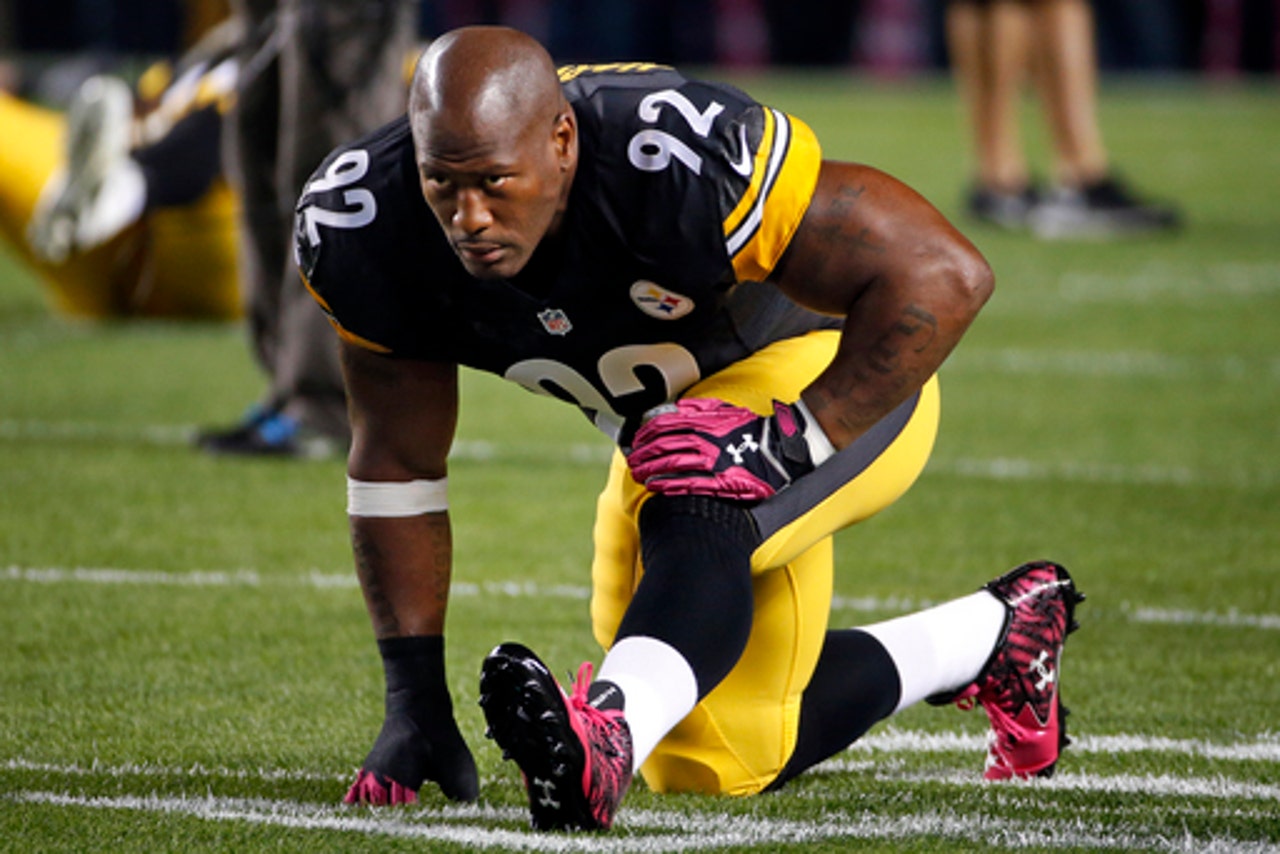 PITTSBURGH (AP) James Harrison's main motivation for returning to the Pittsburgh Steelers is a third Super Bowl ring.
The former NFL Defensive Player of the Year briefly mulled retirement before announcing last month he would be back for a 14th season.
The 38-year-old linebacker insisted during the team's first day of mandatory minicamp on Tuesday that his return isn't about playing time, a starting job or becoming the franchise leader in sacks. He just wants another championship.
''The ultimate goal is to win a Super Bowl,'' Harrison said. ''If that's not your goal, you might as well get out of the game.''
Harrison said he needed additional time to figure out if he wanted to return following the Steelers' playoff loss against Denver in January.
''I was just going through the process of doing what it is I had to do,'' Harrison said. ''Just my preparation and making sure my body was capable of getting back to where it needed to be. Probably around the third week, I knew I would be able to do what is necessary.''
Harrison appeared in 15 games last season, splitting time at outside linebacker with Jarvis Jones, the team's 2013 first-round draft pick. The limited snaps helped Harrison remain effective on the field as he had five sacks. He also finished the season healthy, which ultimately played a part in his return.
''I felt a little better than what I thought I would've felt, so that made the decision a little easier,'' said Harrison, who worked out in Arizona with several teammates during the offseason.
''I didn't have anything hurt to heal from at the end of the year. It helps a lot when you don't have to do any type of rehab. You're just working to try and improve.''
His workout regimens shared on social media also caught the attention of the NFL, making Harrison seemingly a target of multiple random drug tests. Harrison attempted to videotape one test during the offseason and shared the discussion with the test administrator on social media. While he considers the ''random'' tests not always so random, Harrison has no complaints.
''I like it,'' Harrison said. ''I think they need to do more of it. I just find the timing funny.''
The team invested five of seven draft picks to a young and rapidly improving defense that finished just outside the top 10 in scoring last season.
The veteran Harrison, part of several top Steelers defenses in the past decade, said he feels as good now as when he won the Defensive Player of the Year award in 2008. He added that he's fine with his current role and it doesn't bother him that Jones is the team's starting outside linebacker, but Harrison wouldn't have a problem playing a high number of snaps if needed.
''I would like to do whatever's necessary to help this team win,'' Harrison said. ''I want to be used however they use me. I'm coming back because I want to win another Super Bowl.''
Harrison isn't ready to say whether or not 2016 would be his final NFL season, but he was skeptical of extending his career into his 40s.
''I don't know if I want to go that far, even though it's only a couple years away,'' Harrison said. ''I can't answer those questions right now because I feel good. That's something I'll deal with when I get to that.''
Steelers quarterback Ben Roethlisberger doesn't know if Harrison will ever retire.
''He's the ageless wonder,'' Roethlisberger said. ''He's fun to watch and at his age, it's not just hanging on, he's thriving. He had a great year last year and I expect bigger and better things this year.''
All Harrison wants is another Super Bowl.
''I need another ring,'' Harrison said. ''That's the only number I care about.''
---
Online:
AP NFL website: www.pro32.ap.org and AP NFL Twitter feed: http://twitter.com/AP-NFL
---
---