National Football League
National Football League
Stafford, Suh and Co. ready to roll
Published
Aug. 23, 2011 4:12 p.m. ET

The Detroit Lions haven't been good since the turn of the century.
They're saying this will be their year.
For a change, some people outside their organization seem to agree.
''There's a lot of hype around this team,'' defensive end Kyle Vanden Bosch said. ''The guys believe and they're buying into what we're doing. I think we're on track.''
Detroit's last winning season was in 2000, a year after its most recent postseason appearance.
Since former general manager Matt Millen was hired in 2001, the Lions have largely been in an abyss, with losses in more than three-fourths of their games and avoiding double-digit defeats in only one season.
The Lions hope they can pick up where they left off last season when they closed on a four-game winning streak, including victories over Green Bay and Chicago, with backup quarterbacks Shaun Hill and Drew Stanton.
Matthew Stafford's health will probably be the pivotal factor this season for a franchise with one playoff victory and one Pro Bowl QB since winning the 1957 NFL title.
Stafford, the No. 1 pick from the 2009 draft, played a mere three games last year because of an injured right shoulder that was surgically repaired in January. He was on the field for just 10 games as a rookie because of a sore shoulder and right knee.
''If we can keep everybody on the field healthy, I don't have any doubt we'll be successful,'' star receiver Calvin Johnson said.
That has already been a problem.
The team's top three picks - defensive tackle Nick Fairley (left foot), receiver Titus Young (left hamstring), running back Mikel Leshoure (left Achilles tendon) - are already banged-up rookies. Leshoure is out for the season while Fairley and Young might be able to play early in the regular season.
Running back Jahvid Best had a concussion in the second preseason game; starting cornerbacks Eric Wright and Chris Houston were slowed by pulled groins; offensive tackles Jeff Backus and Gosder Cherilus are recovering from injuries.
Stafford, though, looks ready to roll in the Motor City. He was sharp in preseason practices and games, showing his passes haven't lost any zip from surgery and his confidence hasn't been stunted by standing on the sideline for much of his brief career.
Johnson is his top target, coming off a season in which he broke through with a Pro Bowl selection. Nate Burleson is a solid No. 2 receiver and the team's tandem of tight ends, Brandon Pettigrew and Tony Scheffler, is formidable.
''I was optimistic last year because I saw the talent, but we'd show flashes and go in and out like an on-off switch,'' Burleson said. ''This year, I still see the talent and we're showing it on a daily basis.''
The offensive line hopes to benefit from continuity, returning all five starters.
''I think we can beat anybody,'' guard Rob Sims said. ''I think making the playoffs is realistic - we shouldn't just aim for being .500 - but there's a lot we have to do between now and the playoff time.''
The Lions' back seven needs to improve and Stafford did his part to help.
Stafford, whose six-year contract is worth up to $78 million, and Vanden Bosch agreed to reshape their deals to free up cap space for the Lions to add much-needed players on defense. The Lions attempted to address their glaring weaknesses after the lockout was lifted by signing Wright and linebackers Stephen Tulloch and Justin Durant.
''If I can restructure a deal to help our team bring guys in here to help us win, I'm all for it,'' Stafford said.
Detroit's `D' was led by its front, with Defensive Rookie of the Year Ndamukong Suh leading the way. The All-Pro defensive tackle was fined during the preseason for a third time in less than a year for roughing up a quarterback, but he and his coaches made no apologies.
''There's no one that's ever played like this at defensive tackle,'' Lions defensive coordinator Gunther Cunningham said.
Suh has plenty of help on the line from unsung tackle Corey Williams, Vanden Bosch and end Cliff Avril.
If opposing running backs get past the line, the Lions' linebackers are more equipped to make plays than they were a year ago thanks to veterans Tulloch and Durant.
''We've got some thumpers behind us,'' Vanden Bosch said. ''When teams run the ball, they're going to feel it.''
If teams have time to pass, they might find some holes in Detroit's secondary.
The starting cornerbacks, discarded by other teams, have potentially nagging injuries; safety Louis Delmas hasn't proven he can stay healthy; and safety Amari Spievey appears to miss as many plays as he makes.
Delmas isn't daunted by the doubters who point to the team's past when predicting they're at least another year away from postseason play.
''We're definitely a playoff team,'' Delmas said. ''If we don't make the playoffs this year, I think people will be highly disappointed in us.''
Lions coach Jim Schwartz insisted the team had high hopes last year, coming off a 2-14 mark in his debut as a head coach, and is aiming high again in his third season in charge.
''Expectations are good and having the confidence and things like that to do it is good,'' Schwartz said. ''But also knowing that the only thing we can do today is have a good day at practice.''
---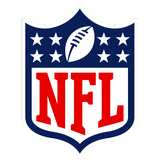 Get more from National Football League
Follow your favorites to get information about games, news and more
---