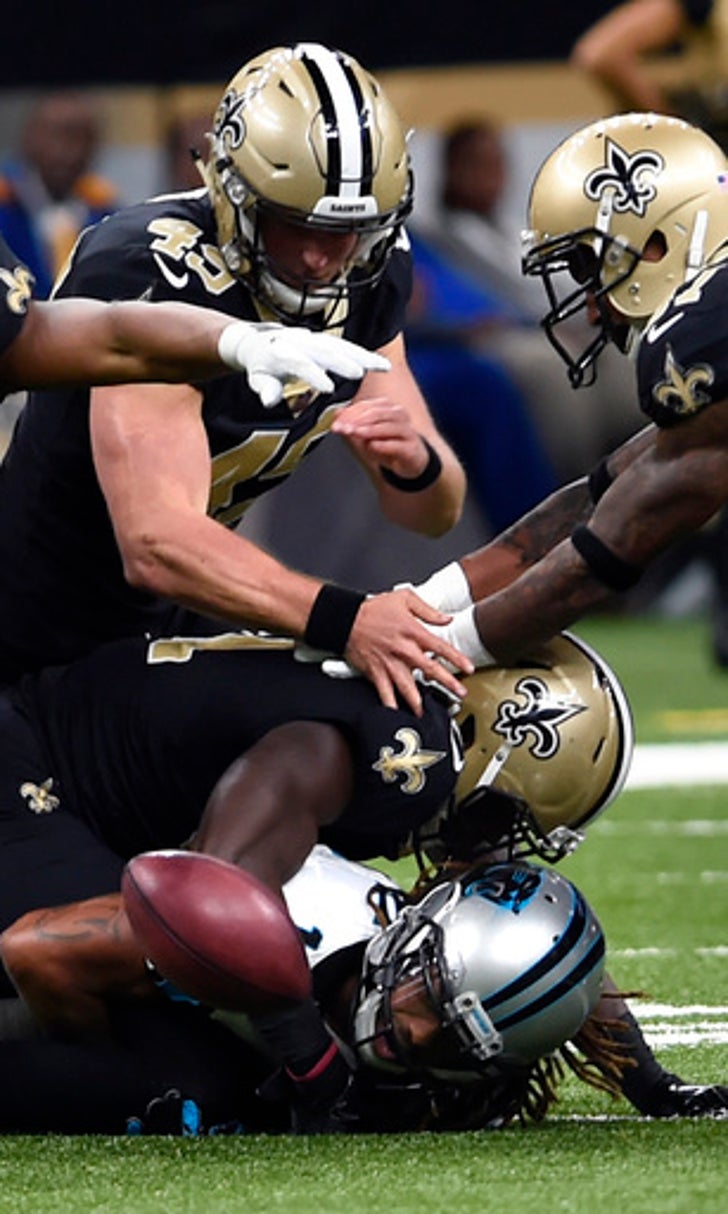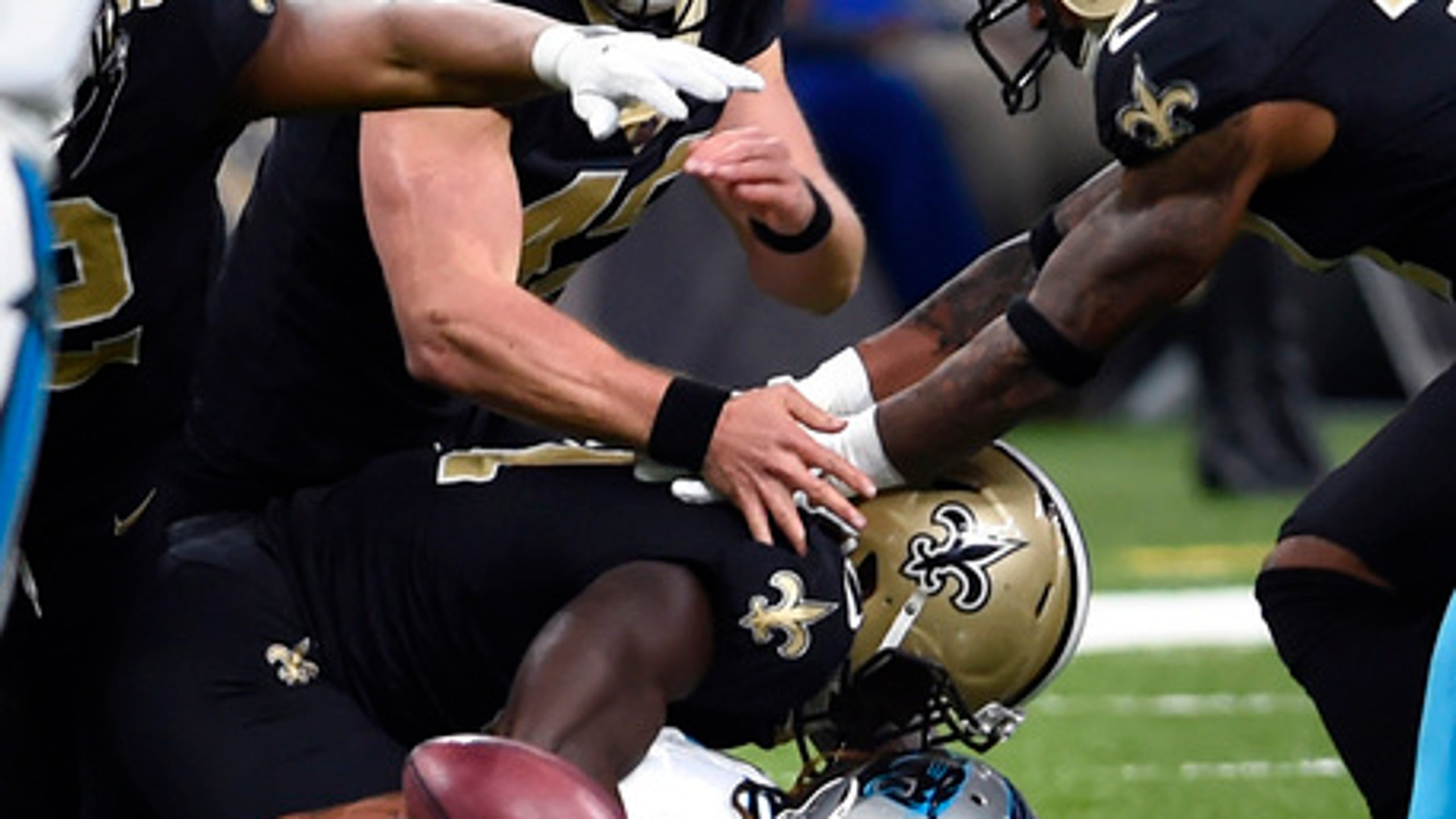 Special teams gaffes hurt Carolina in 31-21 loss to Saints
BY AP • December 3, 2017
NEW ORLEANS (AP) Moments after losing their first game in more than a month, the Carolina Panthers echoed a similar message.
It wasn't necessarily about what the New Orleans Saints did in a 31-21 win with first place in the NFC South on the line. It's more what the Panthers didn't do right - most notably on special teams - that snapped their four-game win streak.
New Orleans turned two Carolina gaffes into 10 points, the margin of victory that now has the Saints a game ahead in the division and holding a head-to-head tie-breaker.
''Those are things we've got to clean up,'' Panthers coach Ron Rivera said. ''We can't bobble snaps. You can't fumble the ball.''
The first mistake happened in the second quarter when Michael Palardy dropped the ball before he was set to punt. Instead of picking up the ball and trying to kick it, he attempted a pass.
He threw incomplete - and to an ineligible player - handing the ball to the Saints at Carolina's 31. Six plays later, New Orleans scored on Drew Brees' 10-yard pass to Michael Thomas for a 21-7 lead.
''I just kind of mishandled it a little bit,'' Palardy said. ''It just kind of slipped out of my fingertips, and I tried to do the best that I could out of what happened. You live with it and move on.''
In the fourth quarter, with New Orleans hanging onto a 28-14 lead, the Panthers' defense forced a three-and-out at the Saints' 5.
The momentum was short-lived.
Panthers returner Kaelin Clay fielded a Thomas Morstead punt at Carolina's 47 only to have the ball stripped by the Saints' Chris Banjo.
New Orleans' Craig Robertson recovered, leading to a field goal by Wil Lutz that gave the Saints a 31-14 lead.
''I was going down and just felt the ball falling out,'' Clay said. ''Just got to take care of the little things and I feel like that was a costly mistake right there. That was big on my part.''
Not that special teams alone lost Carolina the game.
New Orleans had seven plays of 20-plus yards, including a 72-yard run by Mark Ingram that led to a Saints touchdown two plays later.
''We didn't play fundamentally sound,'' Carolina defensive end Julius Peppers said. ''We hurt ourselves with some mistakes, self-inflicted penalties, things that I saw that were very uncharacteristic.''
That included Peppers' personal foul when he completed a tackle of Saints receiver Tommylee Lewis after Lewis already had been driven out of bounds short a first down on a third-down play. That set up Thomas' TD catch.
The Panthers have four games remaining to try to overcome their mistake-filled performance in New Orleans, though that's not how Rivera prefers to look at it.
''We've got Minnesota next,'' Rivera said. ''That's the mindset. We're going to take it one at a time. We're going to focus in on who we play next.''
---
More AP NFL: http://pro32.ap.org and https://twitter.com/AP-NFL
---
---