Sources: Bengals, LB Vontaze Burfict progressing toward extension
Published
May. 15, 2014 10:56 p.m. ET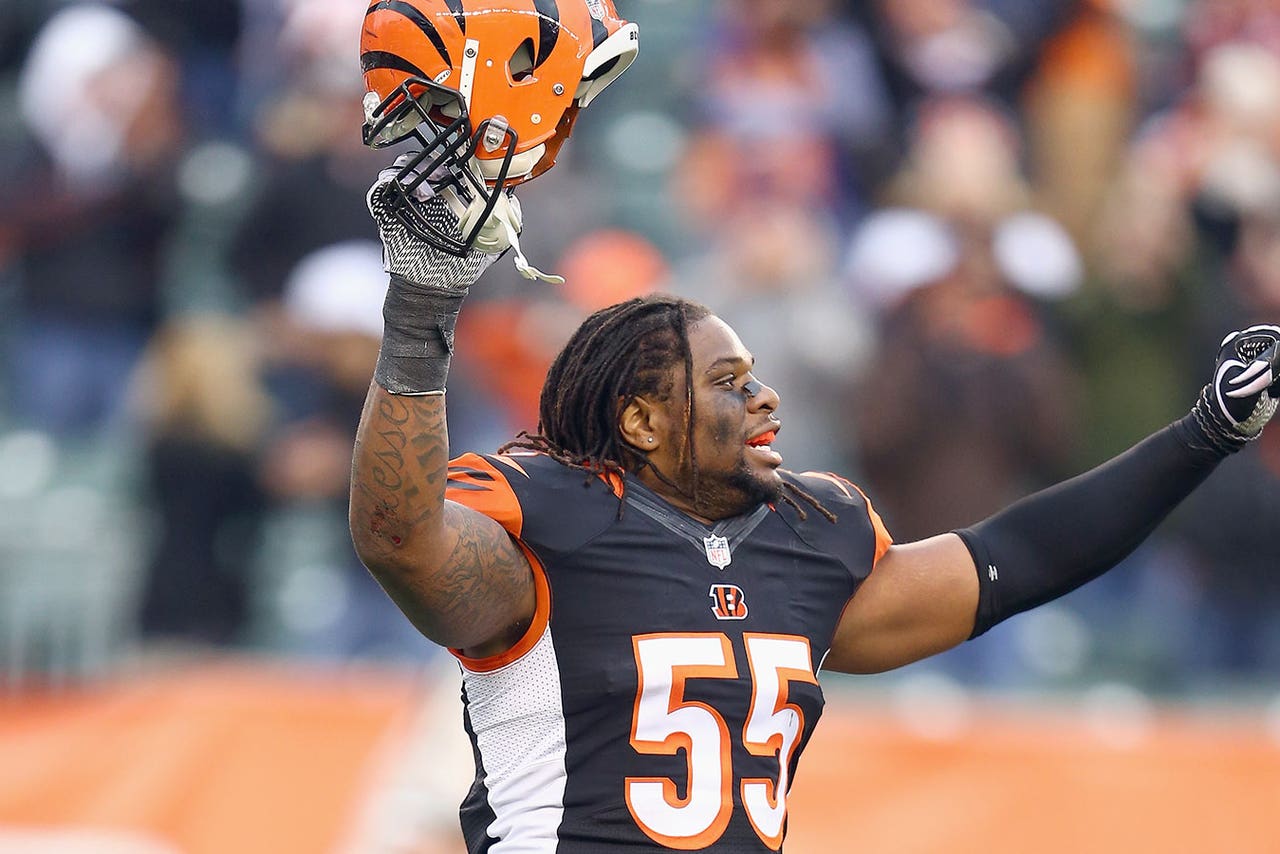 Representatives for Vontaze Burfict met with members of the Cincinnati Bengals' front office this week, as the sides have made progress toward a long-term extension for the Pro Bowl linebacker, sources told FOX Sports.
As of now, no agreement is in place but the gulf that once existed in talks has shrunk significantly, one source said.
Unlike the other players who entered the NFL in 2012, Burfict is eligible for an extension now because he went undrafted. Those who were selected that year must wait until the end of the upcoming season, according to the collective bargaining agreement.
Burfict, 23, certainly had the talent to warrant a high draft pick, but character concerns led all teams to take a pass until the Bengals gave him a shot as a free agent -- albeit one who would have very little room for any slip-ups. The move has paid off, as Burfict was credited with 171 tackles, three sacks and an interception last season while also showing the strides he's made personally.
Burfict is slated to be a restricted free agent at the end of this upcoming season, meaning the Bengals would have the right to match any offer sheet, though they'd risk losing him to a team willing to cough up the draft pick and the money to sign one of the best linebackers in the league. A tender with a first-round pick as compensation if they would lose Burfict would come with a salary of just more than $3 million.
Given the sides have spoken over the past few months, with Wednesday's face-to-face meeting in Cincy indicating talks are heating up, the Bengals are obviously interested in rewarding Burfict now instead of having him test restricted free agency, provided the price is right. And since there are more big jumps expected in the salary cap over the next few seasons, surely they realize his price will only increase exponentially if he continues to be an impact player on the field and a solid citizen off of it.
---
---