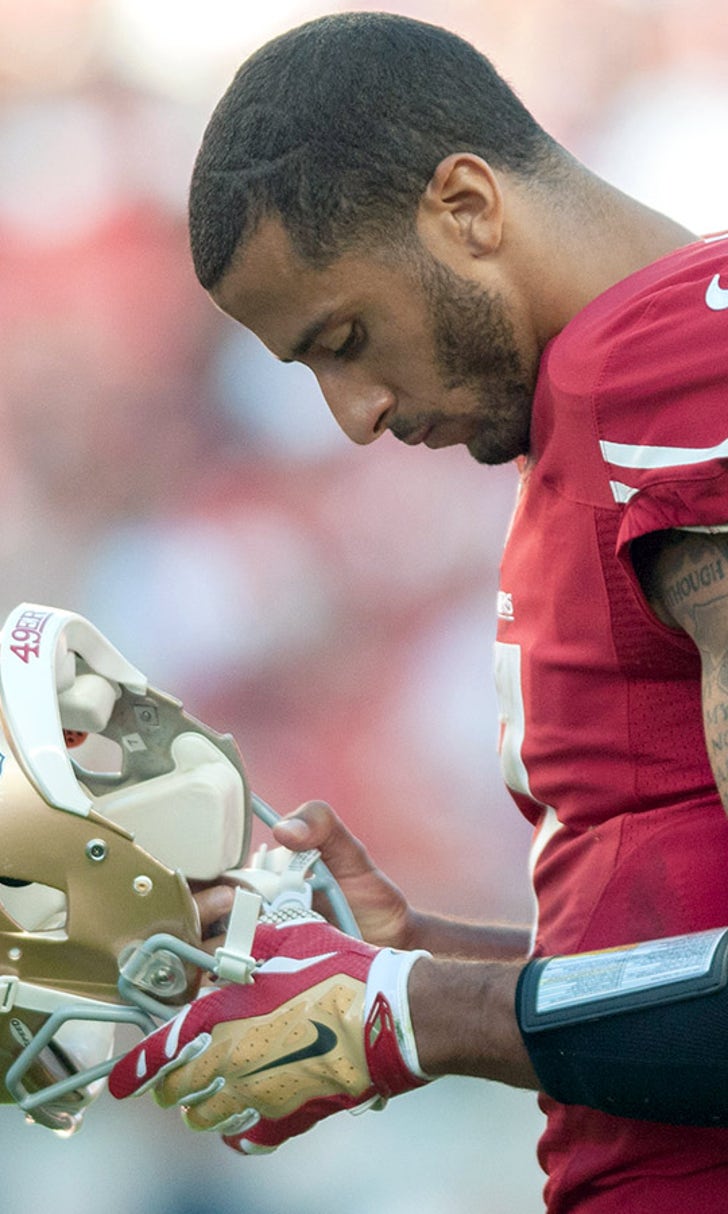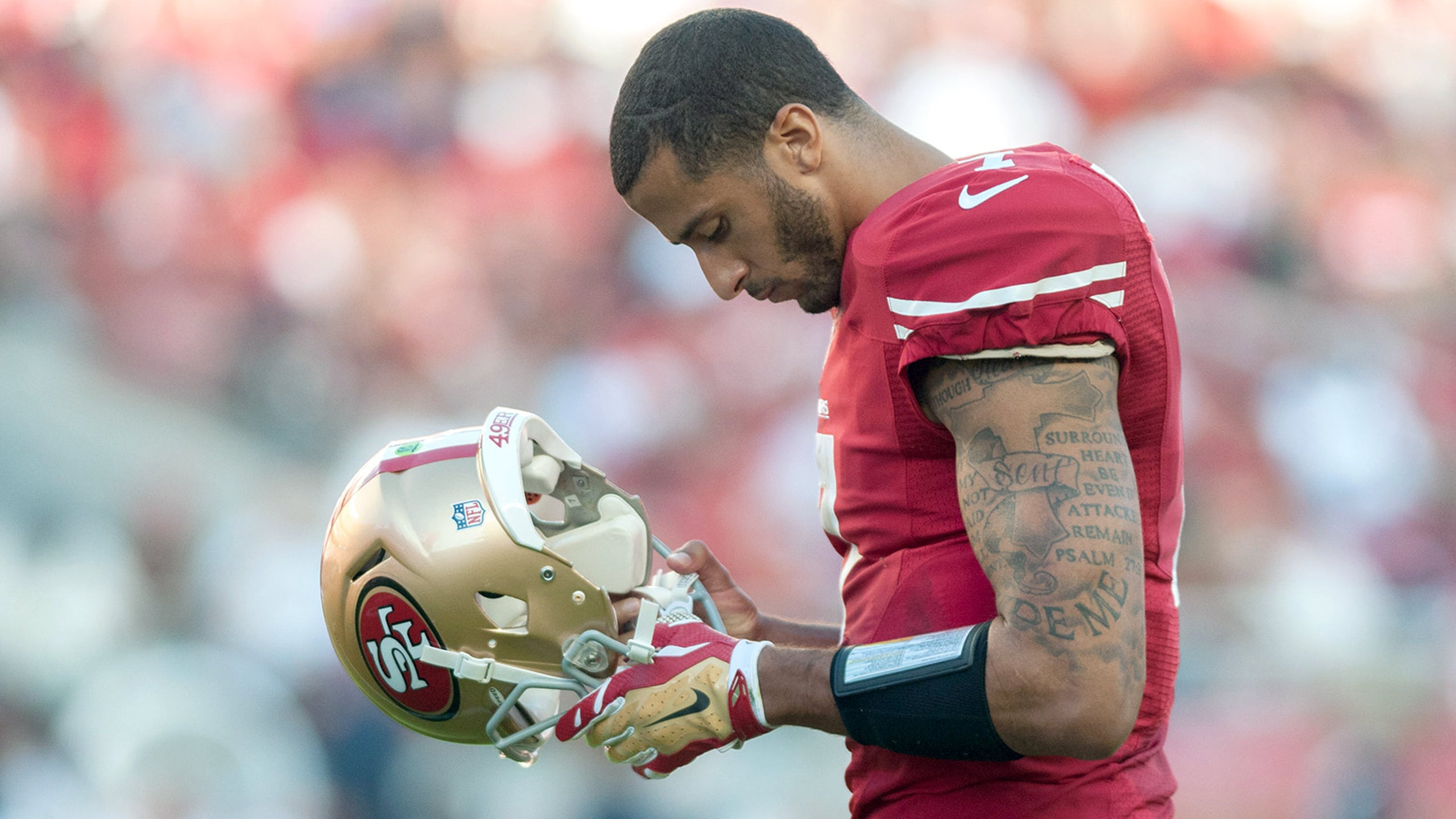 Source: Refs say Colin Kaepernick used racial slur
BY foxsports • September 21, 2014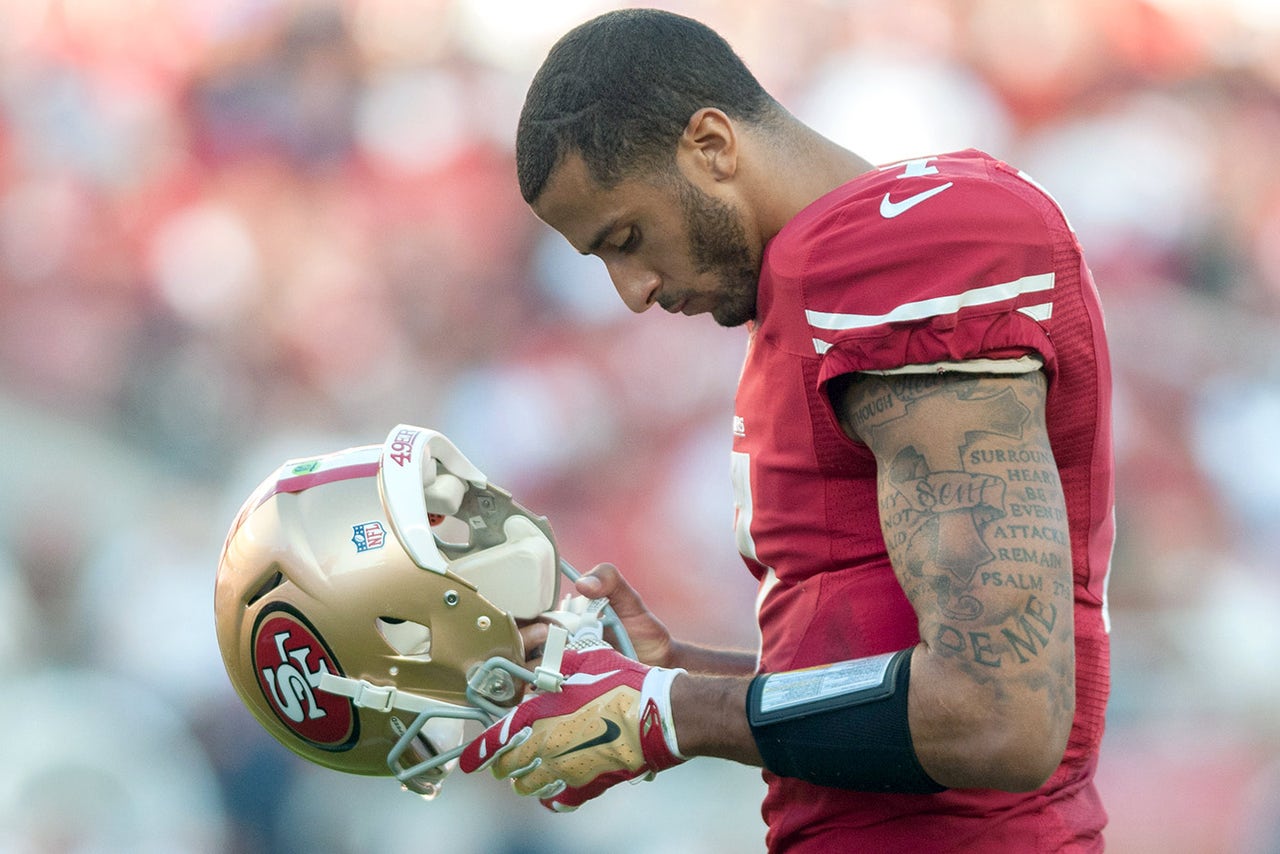 Needless to say, Colin Kaepernick had a game he'd like to forget after last week's 28-20 loss to the Bears.
The 49ers quarterback was responsible for four turnovers in the team's loss, but it was a curious flag that has also drawn attention.
After throwing an interception that set up a Bears touchdown, Kaepernick allegedly used a racial slur, according to the refs.
Kaepernick was fined more than $11k for the alleged slur, but denied saying anything.
Per @JayGlazer, refs say Colin Kaepernick dropped the N-word on the field last week. Kaepernick denying it and appealing.

— Mike Garafolo (@MikeGarafolo) September 21, 2014
Kaepernick reiterated that he did nothing wrong when he and Chicago defensive end Lamarr Houston went at it -- and Kaepernick points to Houston's comments that the quarterback didn't say anything offensive or out of line. Kaepernick shoved Houston after the play.
"It will be appealed," Kaepernick said. "I didn't say anything. Lamarr Houston said I didn't say anything. We're going to leave it at that."
Side judge Laird Hayes threw the flag for unsportsmanlike conduct.
Houston told the Chicago Tribune after the game that he hadn't heard anything from Kaepernick and that he had said something to the quarterback after the first of two late interceptions by rookie Kyle Fuller that helped rally the Bears.
"I said, `Nice pass,'" Houston said.
Because of Houston's comments, Kaepernick believes he has a case for an appeal.
"The player that I supposedly said something to has been quoted saying that I didn't say anything, and I don't know him, so it's not like he would have a reason to just randomly stick up for me," Kaepernick said.
In the letter from the league informing him of the fine, Kaepernick said there was no explanation as to what Hayes claims the quarterback said.
Coach Jim Harbaugh sought his own explanation and has heard from the NFL that there won't be a change to the call.
"Colin says he didn't say anything, this person says what they say and somebody else heard something else," Harbaugh said. "I don't have a stance. You can only imagine. I don't have a stance because I don't know, I didn't hear it. Colin's always been truthful 100 percent of the time."
Now, everybody is trying to move forward and focus on a key division game for the 49ers (1-1) at NFC West-leading Arizona (2-0) on Sunday.
---
---